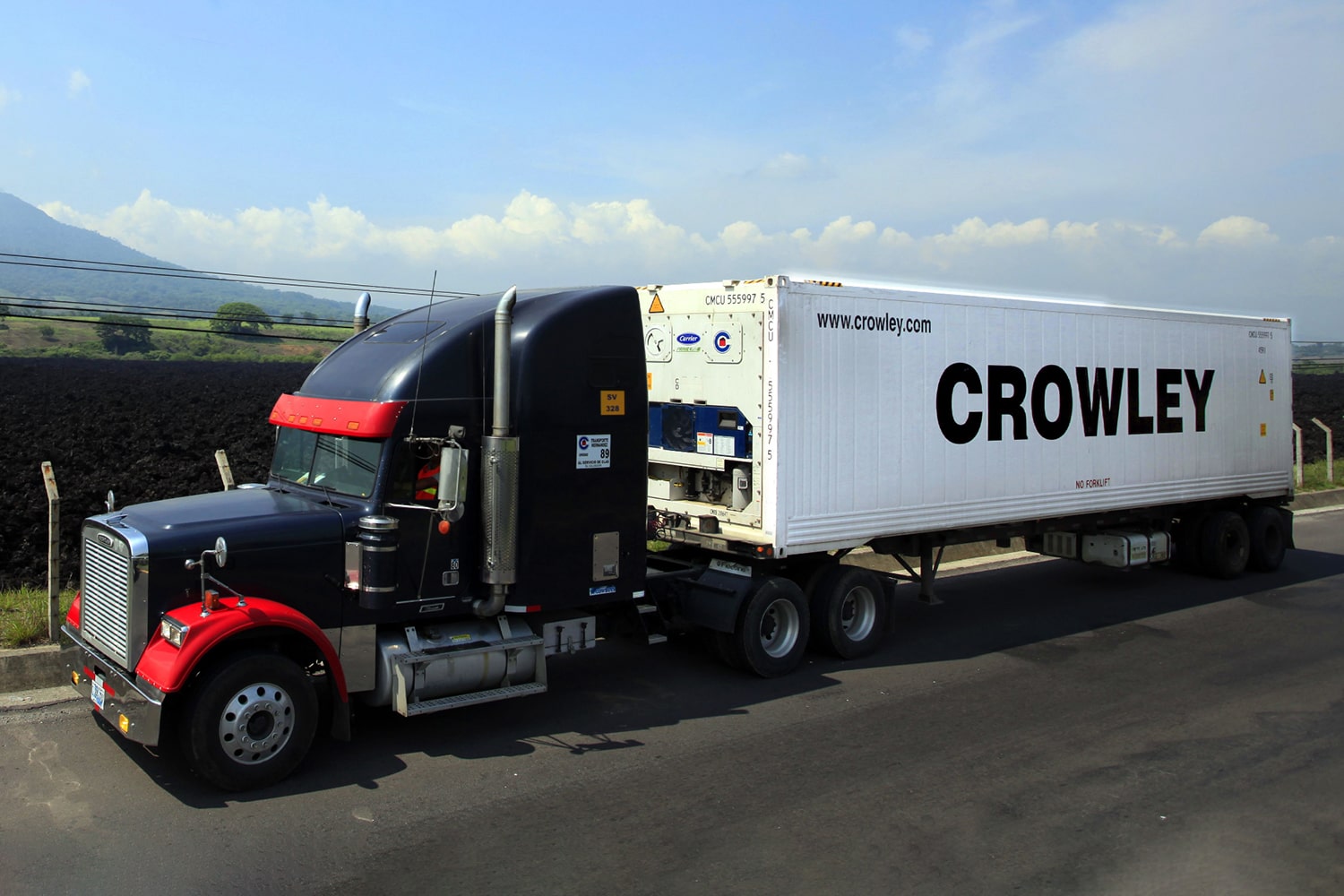 CROWLEY LOGISTICS – LAND TRANSPORTATION
Build Your Supply Chain on Solid Ground
The number of quality and efficiency-minded shippers coming ashore with Crowley Logistics grows every day. As of last count, 20% of Fortune 500 companies work with us for land transportation—and our combined annual revenue from land transportation now tops $600 million.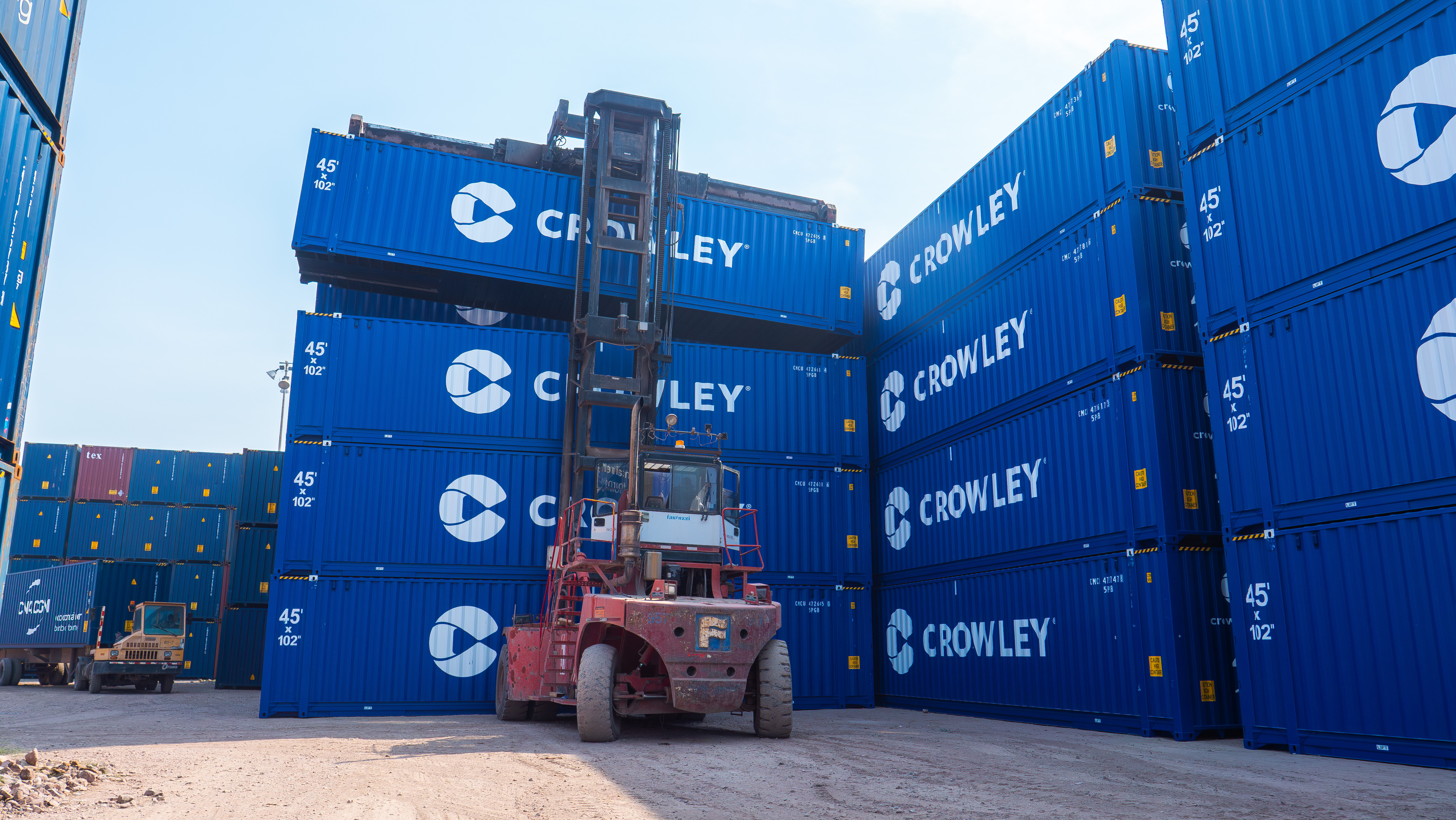 Our unwavering standards are multi-modal
The merits of having one point of contact and source of truth for your cargo are undeniable. By truck or rail, your cargo is in the constant care of our logistics experts.
We provide you with real-time visibility, accountability, and consistently high-quality service—just a few of the reasons Inbound Logistics lists Crowley Logistics as a top 100 3PL.
Reliable Services for On-Time Performance
Crowley Logistics has the trucking capacity and expertise to create your ideal transportation plan. We leverage our own trucking assets along with a national network of over 13,000 contracted carriers and more than 1,000 53-foot trailers to serve customers.
They're directed by our 150+ dispatchers who carefully match your load with the right equipment and service to provide superior on-time performance.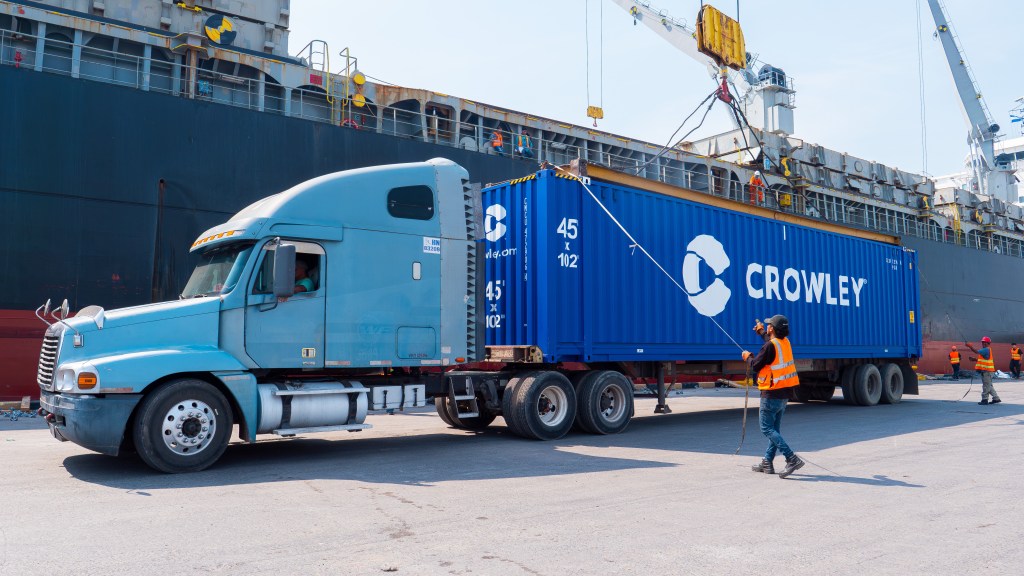 Our trucking services are as flexible as they are good. Our brand of short-run trucking delivers Crowley's high standards across the country through 19 dispatch terminals, over 575 Crowley tractors and owner-operators, and over 1,000 contracted dray carriers.
GPS tracking for visibility, EDI Compliant
Door to Door service
Nationwide network of drivers who are TWIC compliant

500 Crowley Drivers
40,000 contracted carriers

Access to all US Ports and rail ramps
3,200 company-owned 53' equipment and private fleet of 10,000 chassis
Crowley Visibility provides complete clarity into each shipment
Smartway Certified
Ocean and rail terminal access
Proper credentials for access
Intermodal can lower your transportation costs, add predictability to your supply chain and reduce your carbon footprint. Our relationships with Class 1 railroads enable seamless integration with other modes of land transportation. In fact, we move over 40,000 loads a year by rail. Leading manufacturers know they can rely on Crowley for single-source solutions and multi-modal options within the U.S and cross-border to Mexico.
Crowley offers seamless Intermodal rail service throughout the US, Canada and Mexico, including ramp-to-ramp and door-to-door truck-rail solutions for domestics and international containers and trailers.
Access to a private fleet of intermodal equipment, including dry and refrigerated containers.
Crowley's intermodal capabilities include on-dock access to the Jacksonville Port Authority, giving our customers a competitive advantage with a direct connection to the port.
Throughout the U.S., Caribbean, Central America, Mexico and Canada, our inland transportation customers benefit from the same standard of quality that has defined Crowley for over 125 years. For customer-centric, solutions-oriented land transportation that's backed by assets and driven by expertise, there's only one solution – Crowley Logistics. Learn more about our FCL & LCL trucking services between Mexico and Central America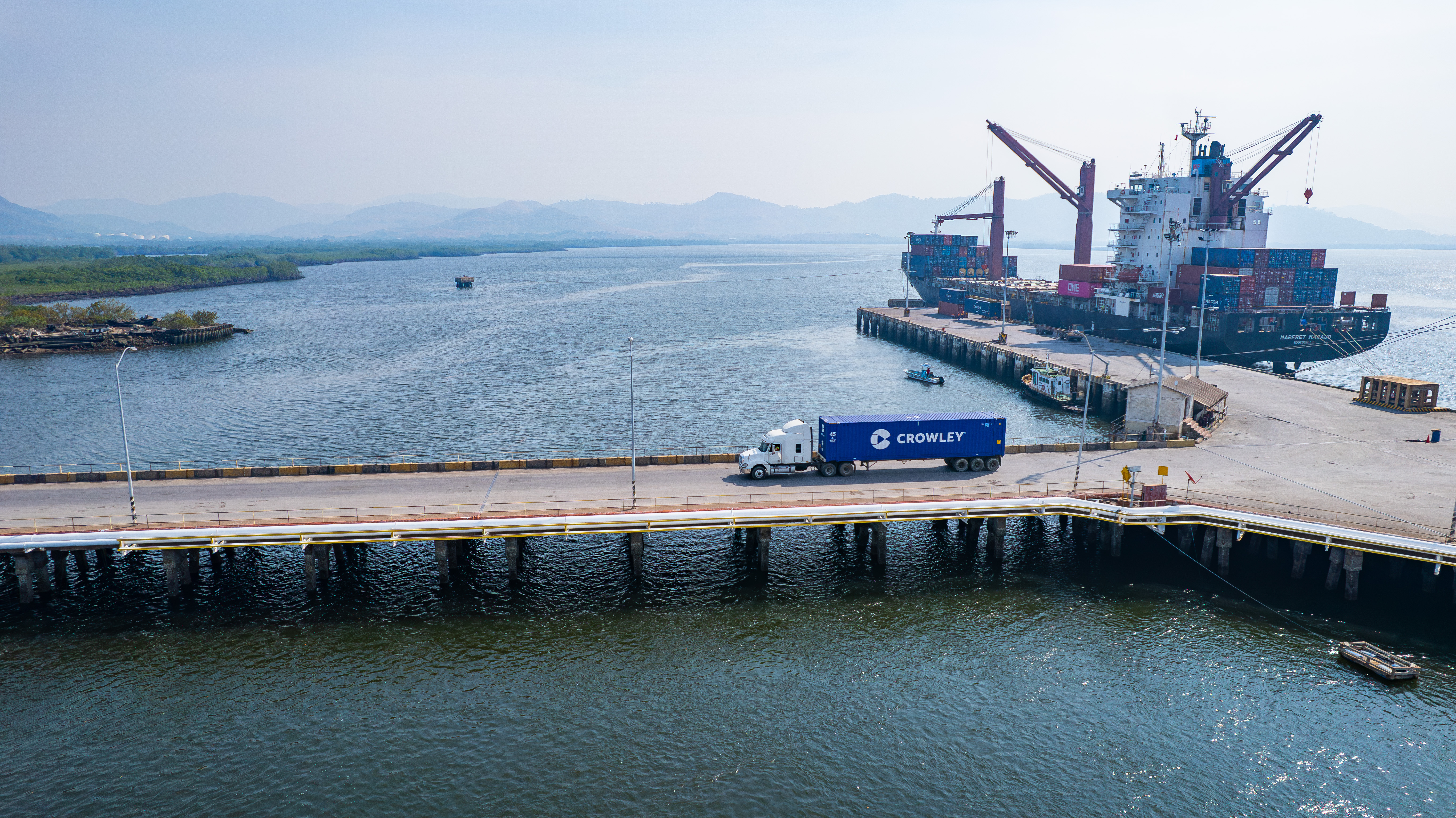 Addressing land transportation challenges in the U.S. and the ripple effect on Puerto Rico's supply chain
At Crowley, being consultative partners to our clients means keeping you informed on real-time issues and creating smart solutions for them. Recently, members of our logistics team, with trucking and intermodal expertise, hosted a virtual seminar to tackle the state of land transportation in the U.S., and how it impacts supply chain capacity in Puerto Rico.
Many clients tuned in to learn about multiple factors challenging the trucking industry, including the pandemic, supply chain disruptions, manufacturing demands, decreased labor pools and truck driver shortages.
Our Crowley team discussed some of the thoughtful solutions to these unique challenges, such as making serious capital investments to grow our fleet (reefers, containers, chassis, and gensets) over the next few years. Other strategies in the mix are smartly striving to keep the truckers we have and to recruit and hire new ones; and investing in Crowley-owned rail equipment, expand drayage networks, and leveraging on-dock capabilities. All the insights in this relevant conversation are available here.
Get In Touch With Our Team of Experts