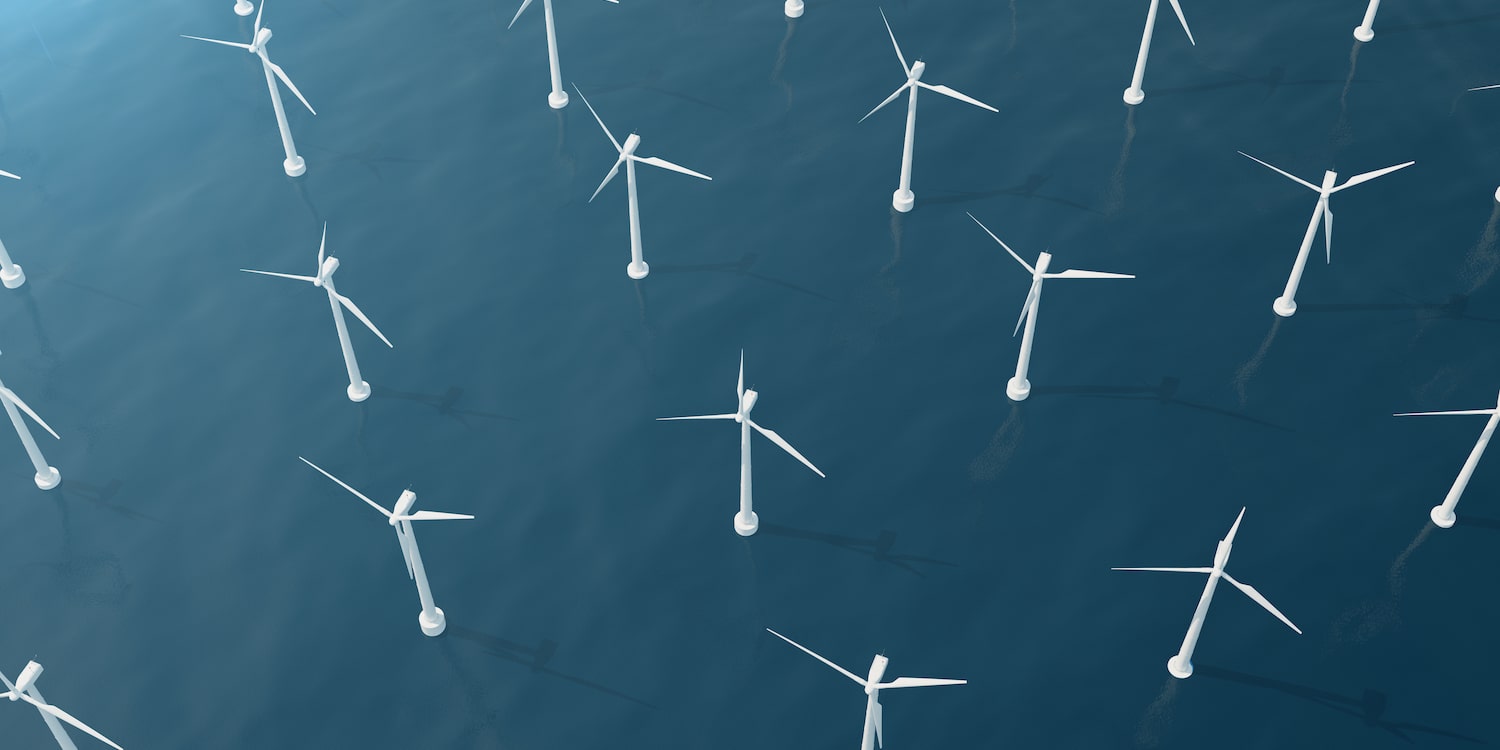 Construction & Installation Solutions
Project Managers Accustomed to Challenging Assignments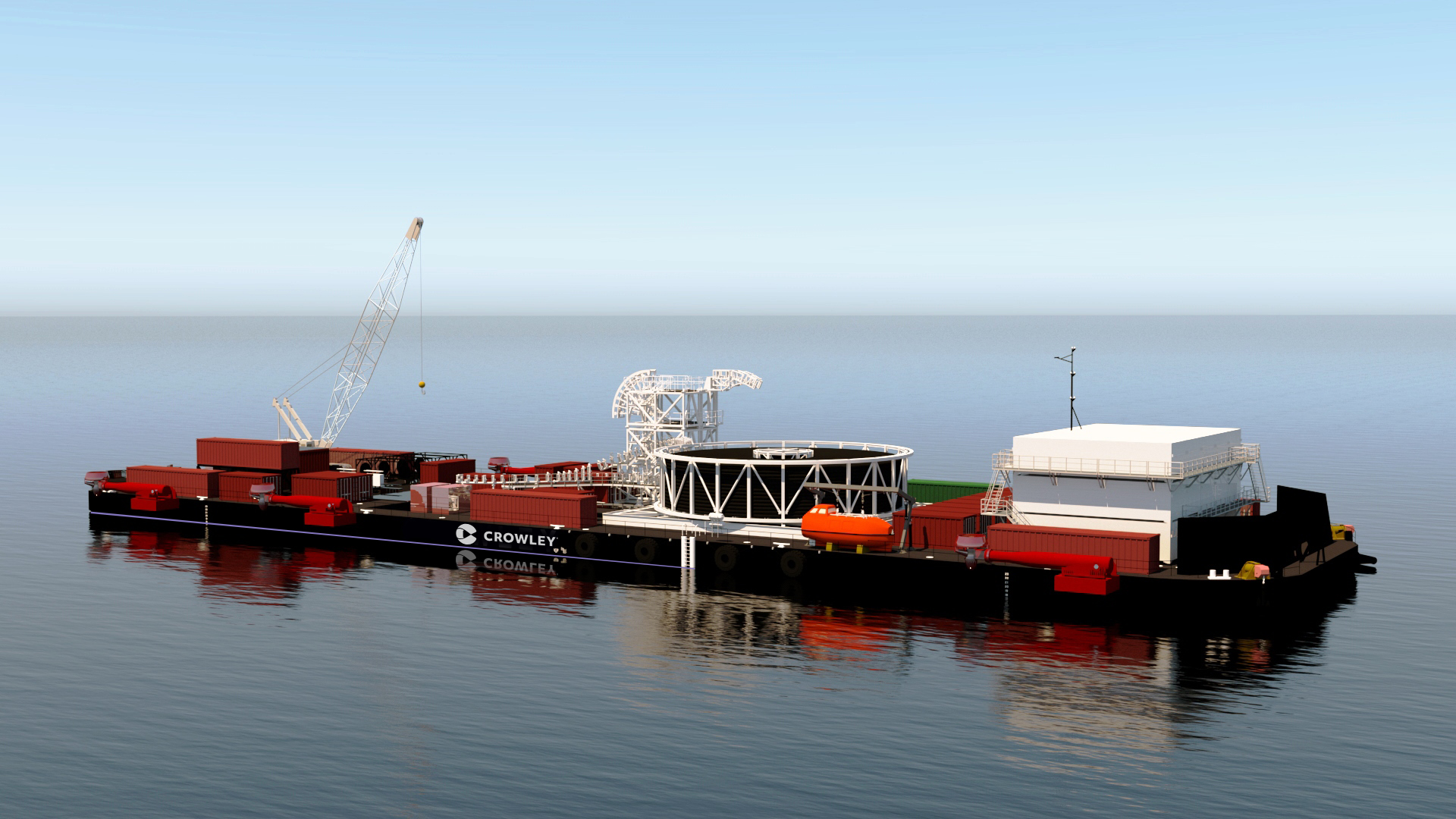 Leverage our engineering capabilities to support your offshore wind construction and development projects.
Our high-performing, safety-conscious project managers and engineers have successfully completed offshore energy projects in some of the most difficult environments in the world.
Full EPC capabilities – Small scale engineering and procurement pods can be formed to support marine spreads for wind transformer installation, cable installation, and full service "control tower" projects focused on asset-light services
Nearshore Cable Lay Solution
Crowley has developed a Jones Act compliant near shore cable lay barge solution to support the installation of high voltage subsea cable for offshore wind projects in the US. Crowley can offer this barge to cable OEMs and Tier 1 installers as a charter vessel and provide transportation and operations services to support the installer.
Crowley also can self-perform the near shore cable lay scope in partnership with our cable installation partners. By leveraging Crowley's expertise in vessel operations and partnering with subsea cable installation experts we are positioned to deliver nearshore cable lay services for any project in the US. Crowley also has the advantage of offering additional services to support subsea cable lay project delivery with the use of our centrally located wind terminals for warehousing, shipping logistics, and marshaling of equipment directly onto installation vessels.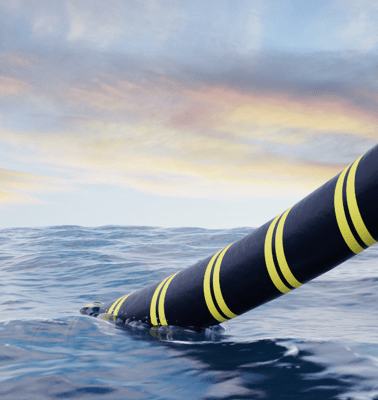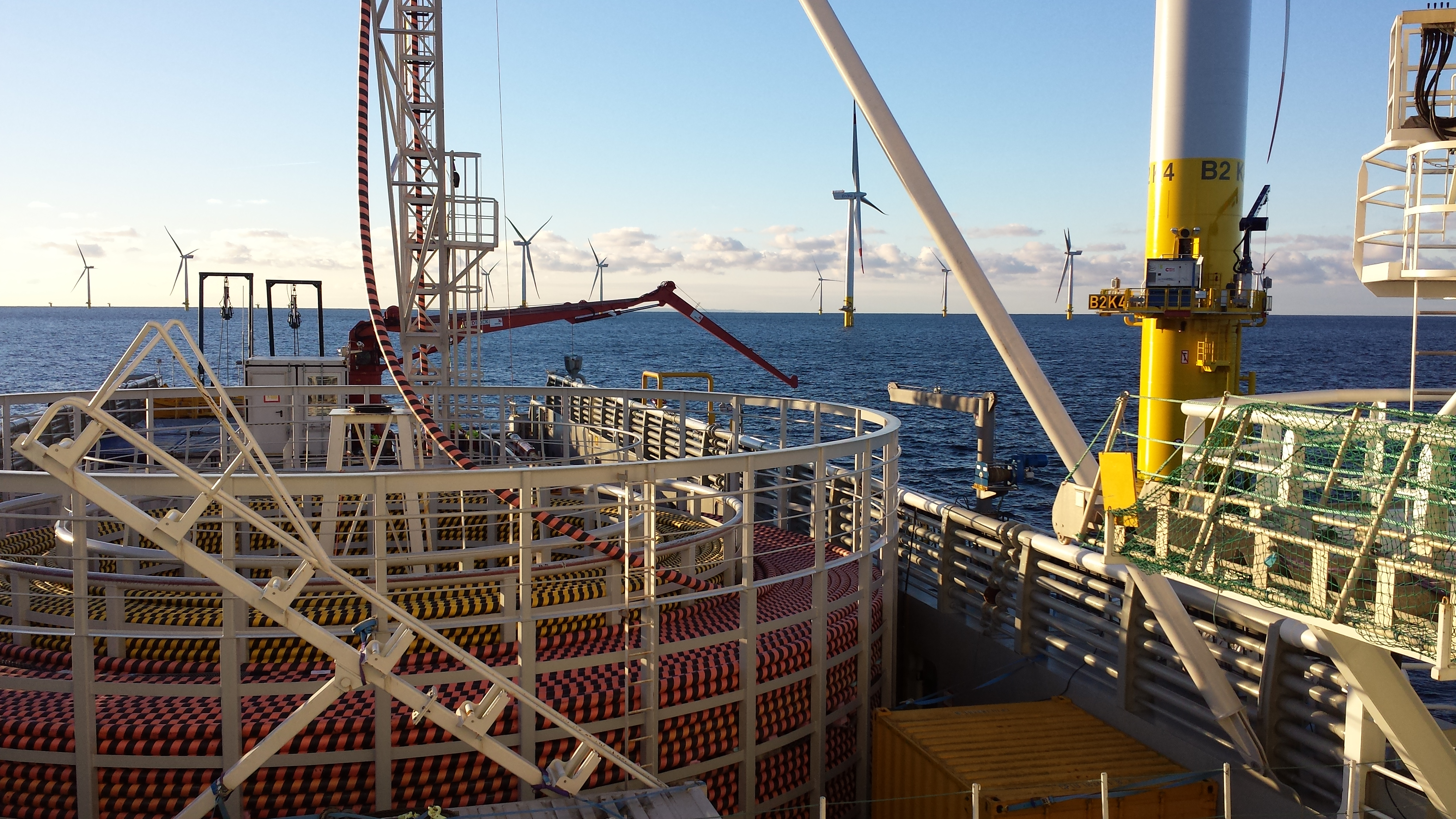 Aggregate Supply and Scour Protection Installation
Crowley offers procurement, transportation, laydown, and installation services for offshore wind subsea scour protection of monopiles and export cabling. Crowley has established resources to source foreign and domestic aggregate of various sizes and can work with Developers and Tier 1 installers to stockpile aggregate at strategic locations near the installation site to reduce transit times and costs.
Crowley has terminal facilities on the east, west, and gulf coasts on the US and can marshal aggregate to installation vessels from our existing facilities as well. Crowley is a critical US based resource for aggregate supply and installation and is ready to support your project needs.
Get In Touch With Our Team