Publications
Crowley News and Media
Publications and Brochures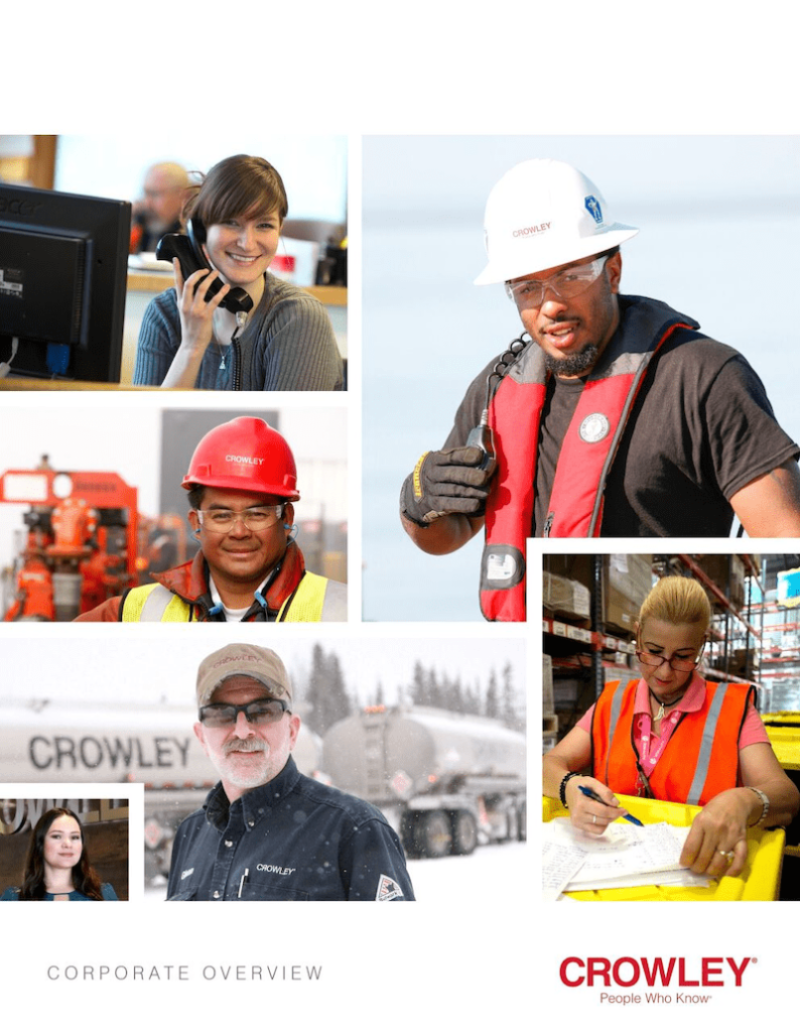 Our Corporate Brochure
Learn about Crowley's storied evolution, diverse business lines, values, and commitment to innovative solutions done right in our latest Corporate Brochure. We break down our business units and the worldwide solutions provided by each while giving you a brief glimpse into our 125-year history.
Connections Magazine
Welcome to our archive of Connections, Crowley's magazine for employees, customers and others interested in the world of Crowley. In these issues you will learn about the people, places and diverse business enterprises that make us a global player in logistics, government, marine and energy solutions.