Sustainability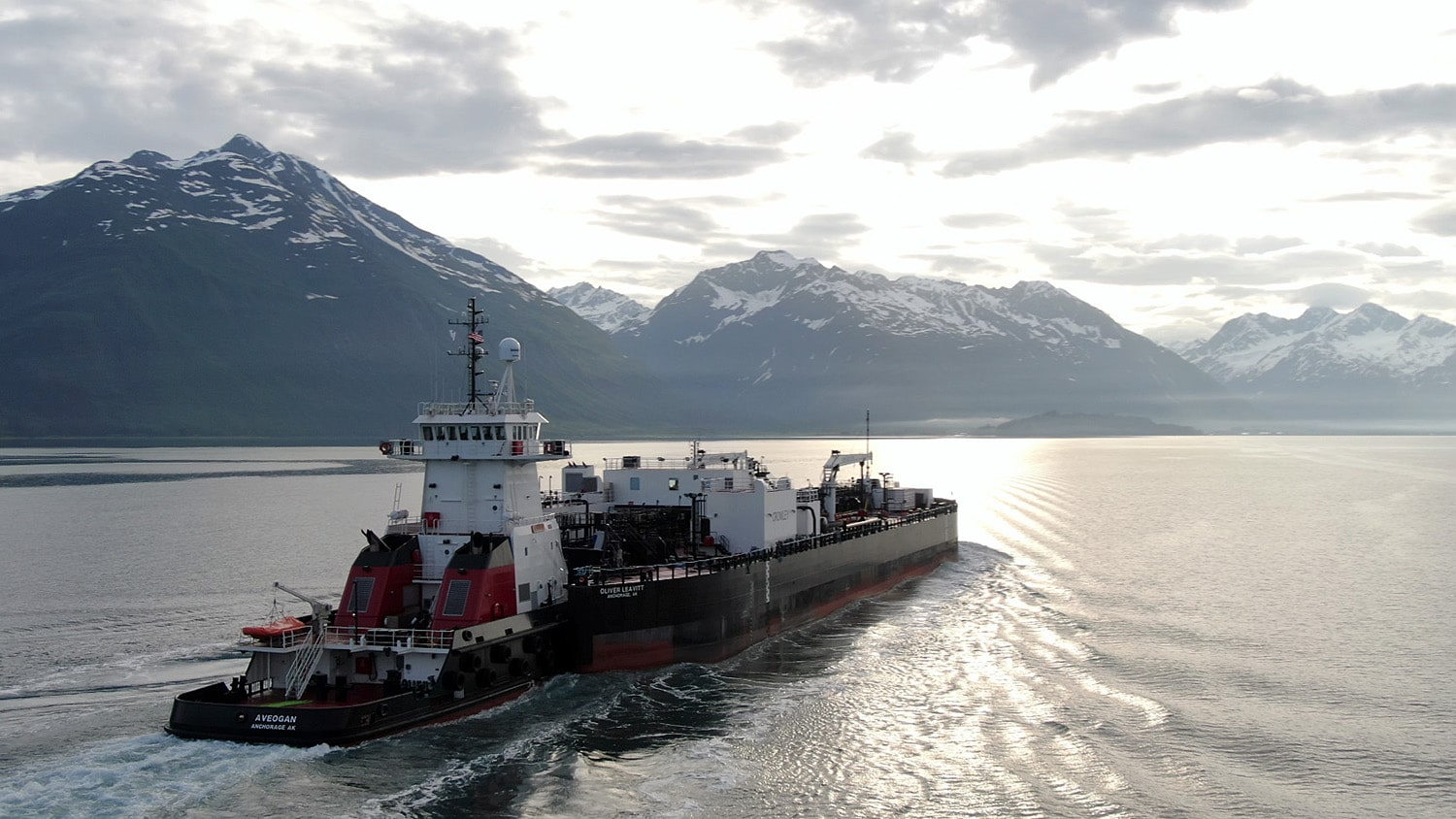 About Crowley
Crowley is Committed to Sustainability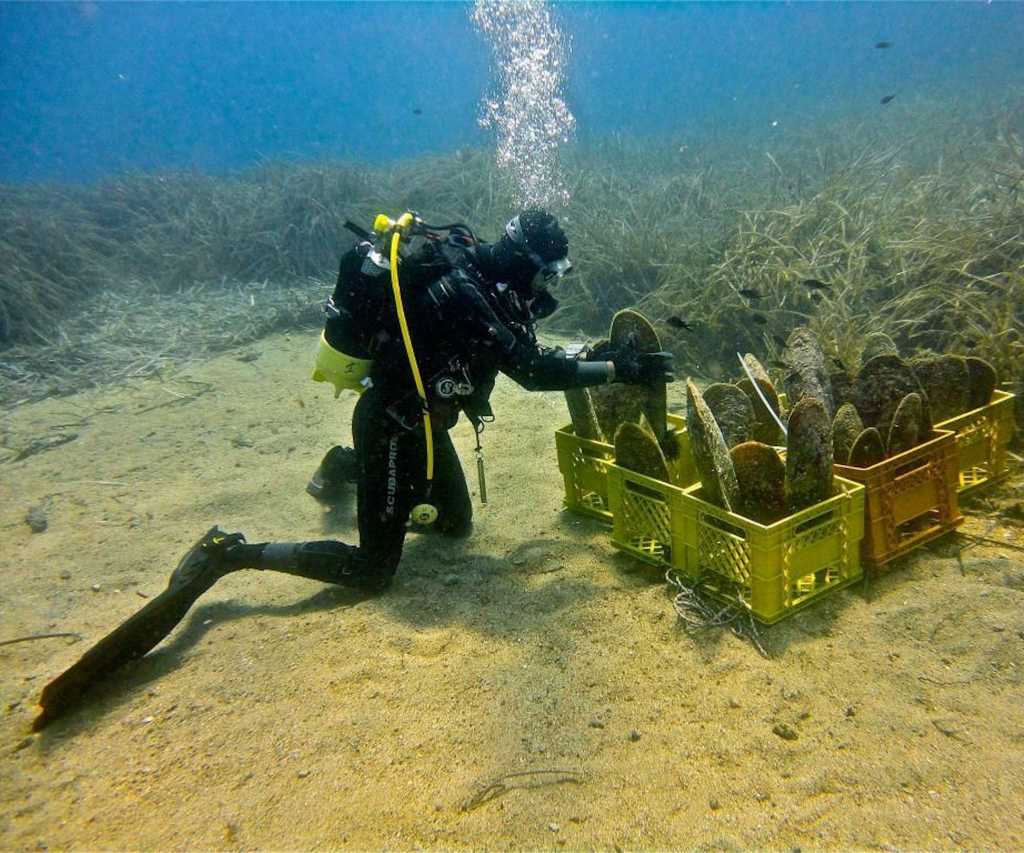 The Crowley safety, security, and environmental policy clearly articulates a requirement for Crowley companies to plan for the long-term sustainability of the organization, to provide value to stakeholders, to minimize impacts on the environment by procuring and using sustainable resources and services, and to minimize impacts on the environment by reducing emissions from Crowley activities.
These requirements form the foundation of Crowley's sustainability strategy. We live this every day whether it's fueling our vessels with lower emissions fuel, being thought leaders in the emerging renewable energy sector or having trained divers on site to protect sea life during salvage operations.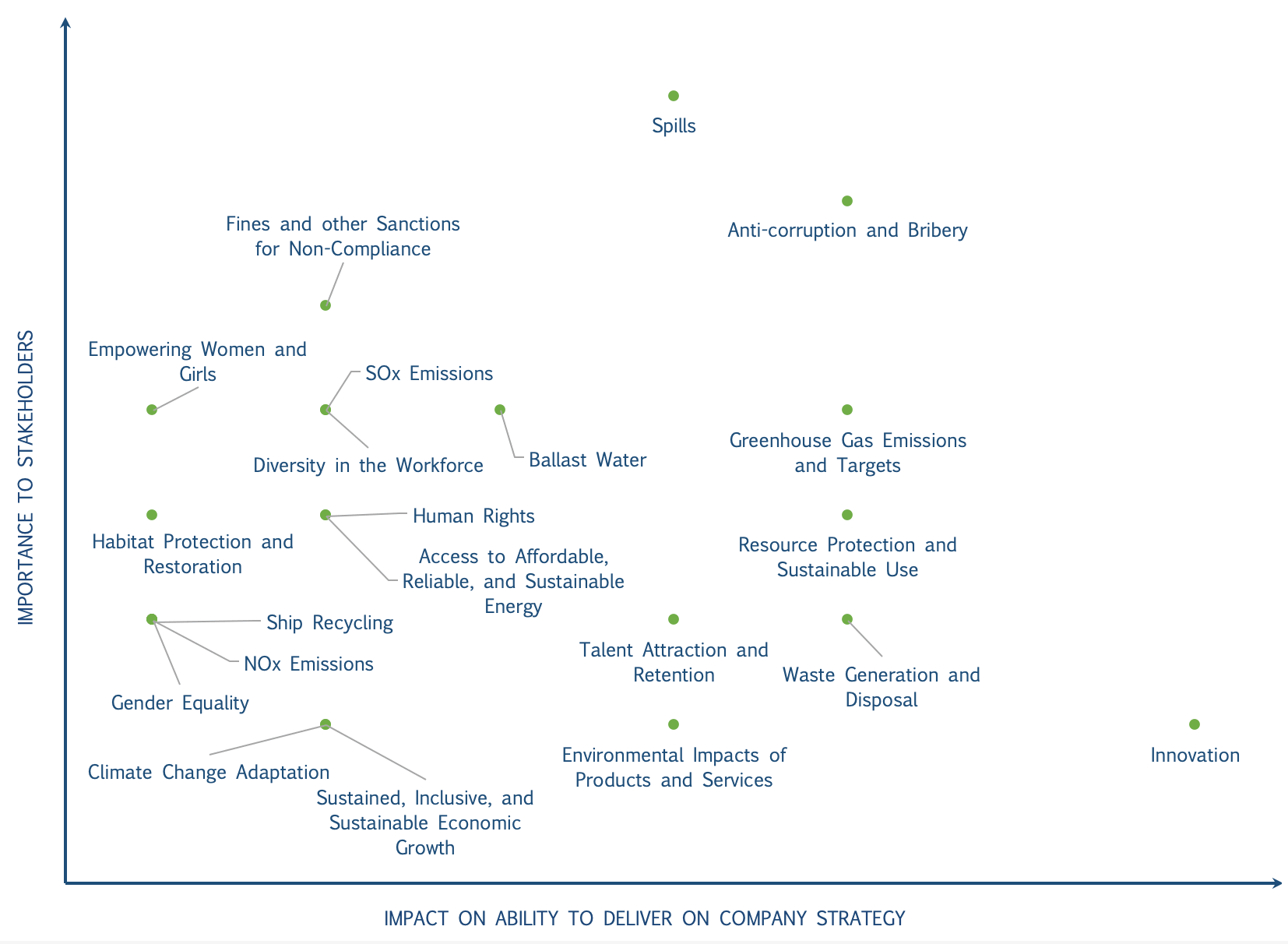 Crowley assessed a variety of environmental, social, and governance (ESG) issues of potential relevance to Crowley companies, and to marine transportation and logistics industries in general, when developing the company sustainability strategy. We then ranked these ESG issues based on their impact on our ability to deliver on the corporate goals established by senior leadership and on the issues' perceived importance to Crowley stakeholders.
The aim of this work was to determine what matters most, and to make sure that Crowley is aware of and working on the highest-priority issues with the biggest potential for positive impact.
The outcome of this process was the Crowley materiality matrix, shown at left.
Crowley then reviewed the most pressing ESG issues that were identified in the materiality assessment process. If an issue was associated with direct regulatory requirements, like oil spills or anti-corruption, Crowley developed or refined its Corporate standard of performance addressing the issue.
For other issues that are not as closely regulated, like talent attraction and retention, Crowley developed a framework that described different performance maturity levels. The framework outlined what high performance – or low performance – meant for the issues.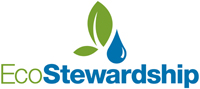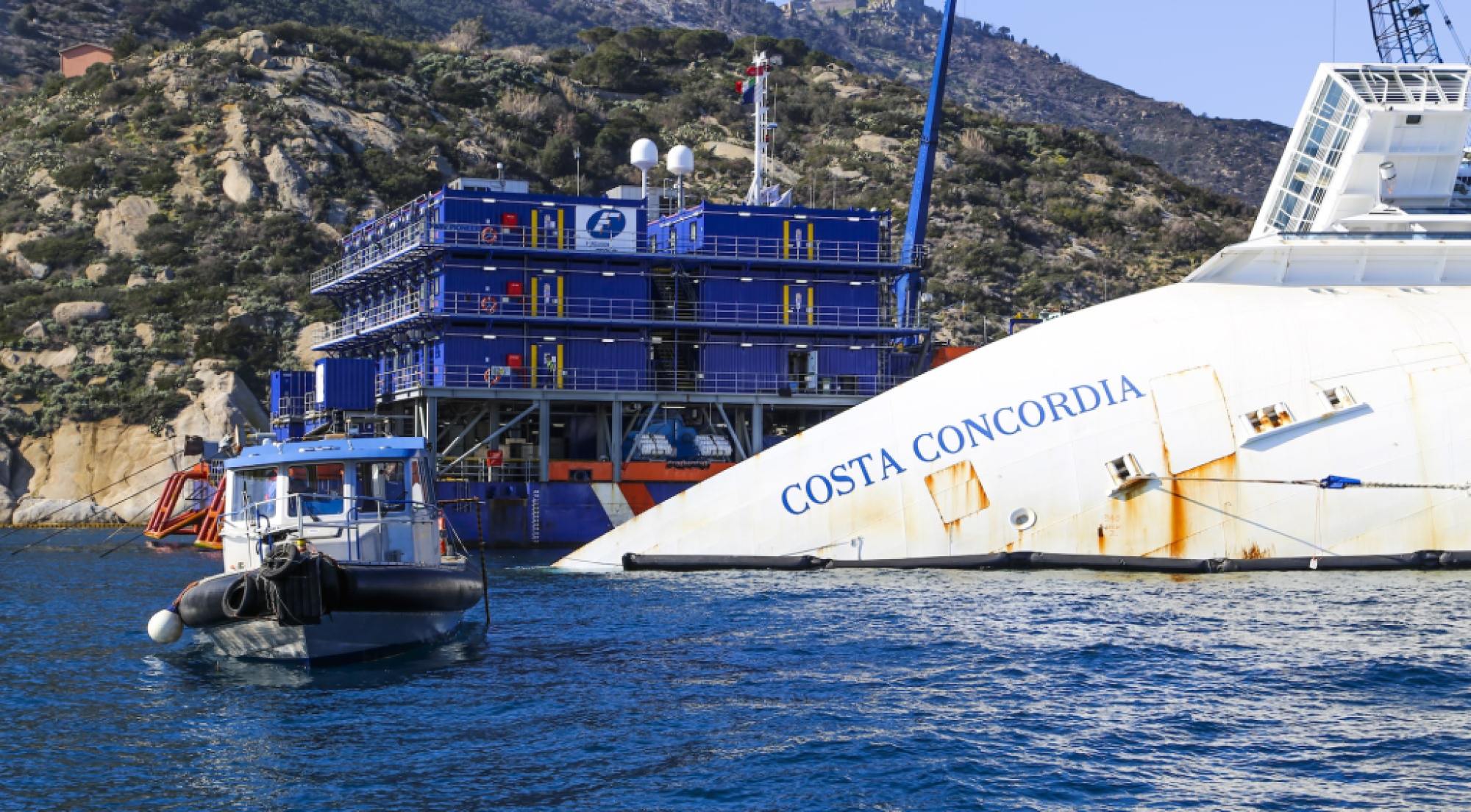 Provided with a list of the highest-priority ESG issues, and an understanding of what effective management of these issues resembles, Crowley is equipped to improve its sustainability performance.
Implementation plans vary by issue. For an issue like vessel recycling, improving performance started with the development and implementation of a new vessel recycling policy. For an issue like diversity in the workplace, improving performance has involved development of a whole new Diversity and Inclusion Council to guide the company's work.
Crowley's efforts around its material ESG issues continues, and will be refined as the company's sustainability program matures and as the sustainability strategy is revised.