Vehicle Shipping
Vehicle Shipping
We make you feel like you're in the driver's seat.
It's your baby. We get it. You're worried about scratches and corrosion, paperwork hassles and delays. Crowley logistics is here to put your mind at ease. When shipping your vehicle between the U.S. mainland, Puerto Rico, the Caribbean or Central America, our methods and systems are designed to treat you and your car gently, while transporting your vehicle to its destination quickly.
Your car is covered (literally)
Your car travels in a watertight garage not available anywhere else in the trade. Crowley's roll-on roll-off (RO/RO) vessels that run between the U.S. and Puerto Rico spare your car from lifting or containering.
It's protected from the elements and any rough treatment. If your vehicle is too large, we can easily ship it breakbulk where it will safely ride on deck.
The fast lane is the only lane
Crowley ships thousands of cars each year to Puerto Rico, making the journey in two to two and a half days versus 7 over competing ocean services.
Our modern equipment and efficient terminal operating system mean your vehicle gets loaded and unloaded in an orderly fashion so you won't have to wait.
Trust us—we've done this more than anyone
Crowley has provided ocean and logistics services between the U.S. and Puerto Rico since 1954. We own our ships, which gives us complete control of the care of your vehicle. We have vehicle shipping down to a science; in fact, we move close to 60,000 of them a year. That includes cars, trucks, vans, SUVs, heavy equipment, construction machinery, recreational vessels and mobile homes. Most importantly, we handle each one as though each vehicle is in mint condition – and arrives that way.
Hassles won't drive you crazy
Our experienced customer service reps are the perfect passenger, helping you with your paperwork, assuring you of where your vehicle is at all times.
Our people are there with you at drop off and pick up to inspect your car with you and ensure your satisfaction. And if you need us to take your car to you, we can do that, too.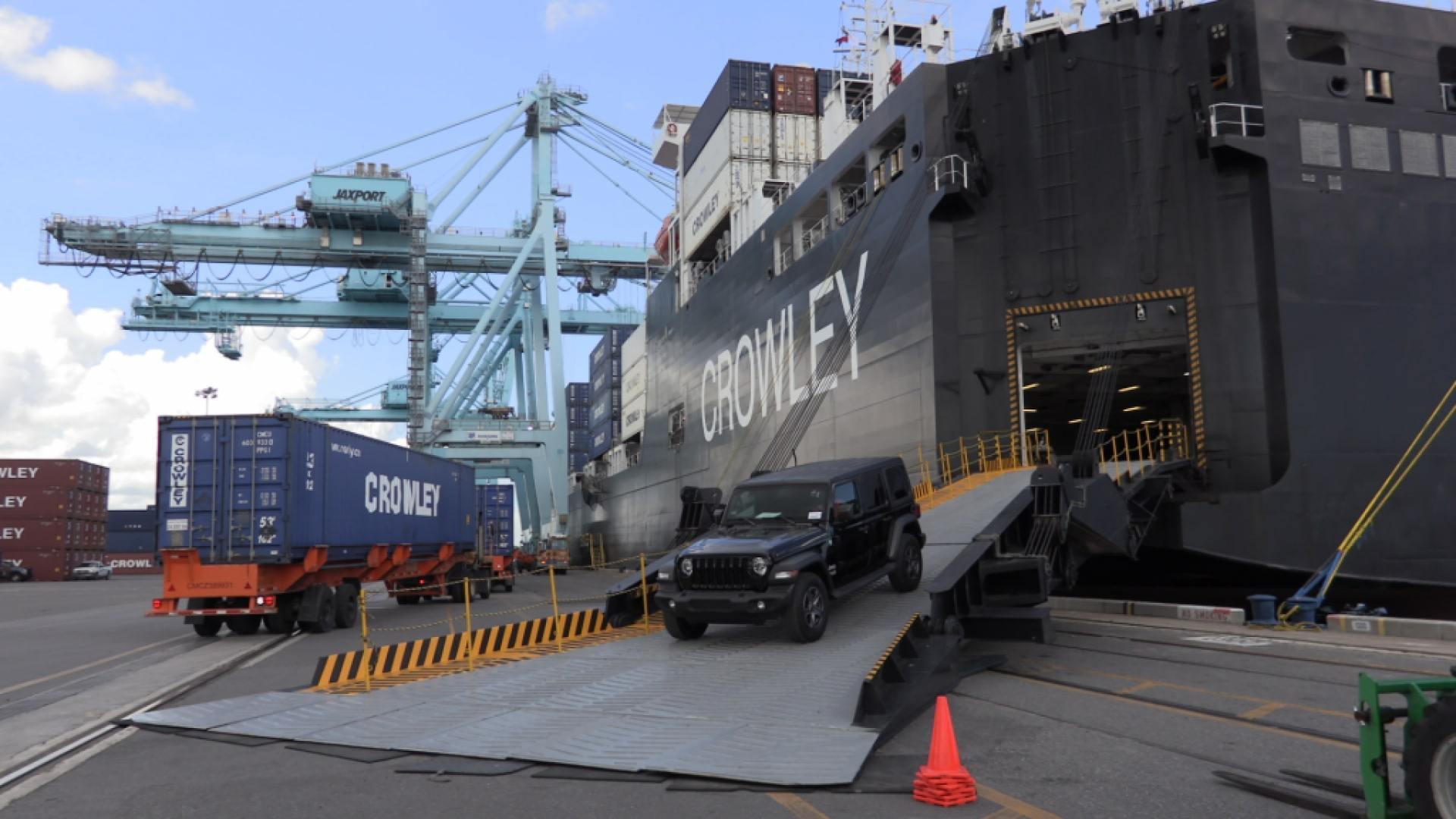 Get In Touch With Our Team of Experts