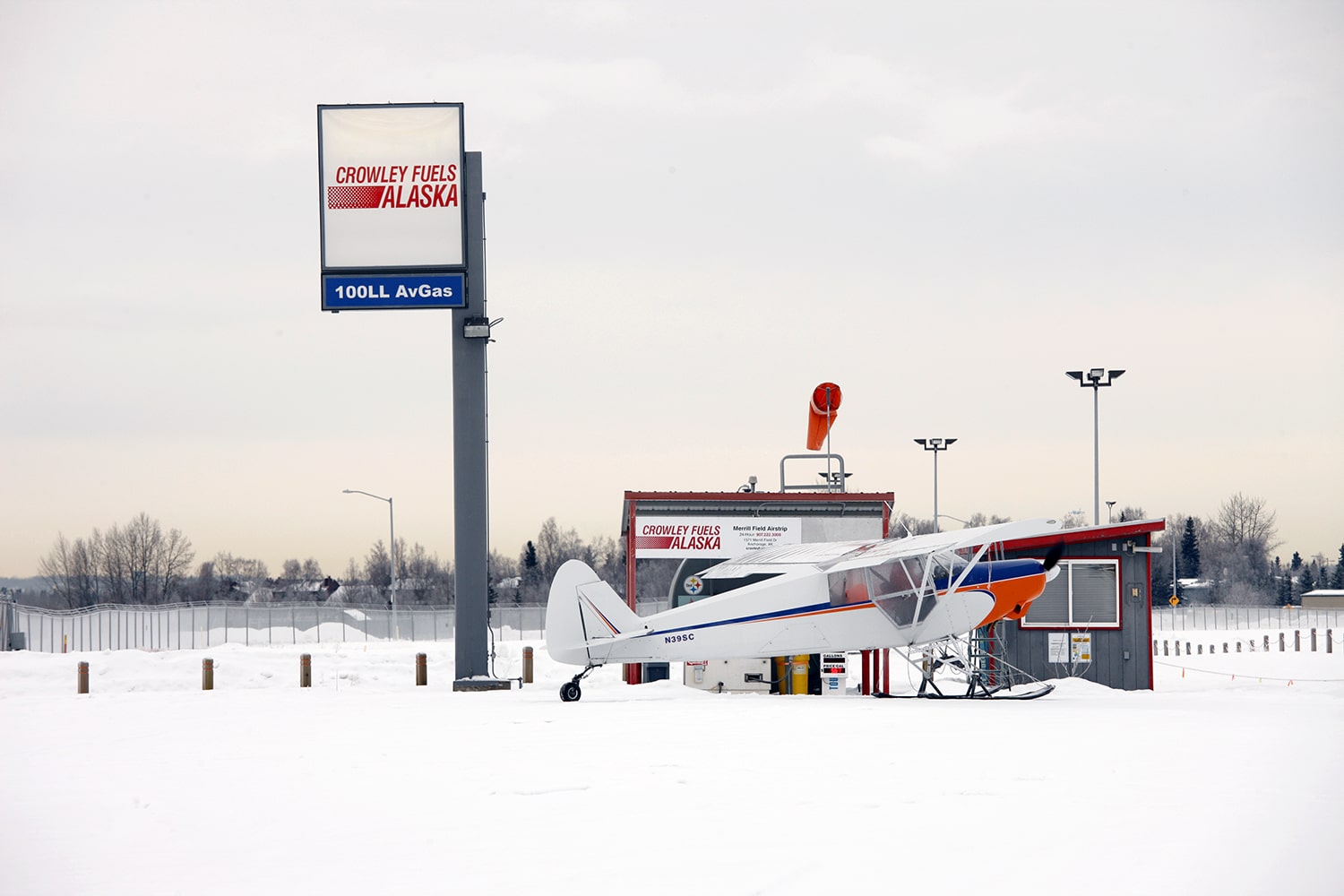 Crowley Fuels Alaska
Aviation Fuel Services
Crowley's aviation fuel services include convenient, 24-hour self-service cardlock stations and scheduled delivery into wing, into belly, and bulk storage tanks.
Products: AVGAS 100LL | Jet A-50 | Aviation lubricants and greases
Aviation Fuel Services
We offer marine transportation of aviation fuels to shoreline docks for seaplanes/floatplanes, as well as airport fuel delivery into wing, tank or belly.
To help keep Alaska's aviation community safe from carbon monoxide poisoning, we are pleased to offer free CO detectors to pilots in Alaska.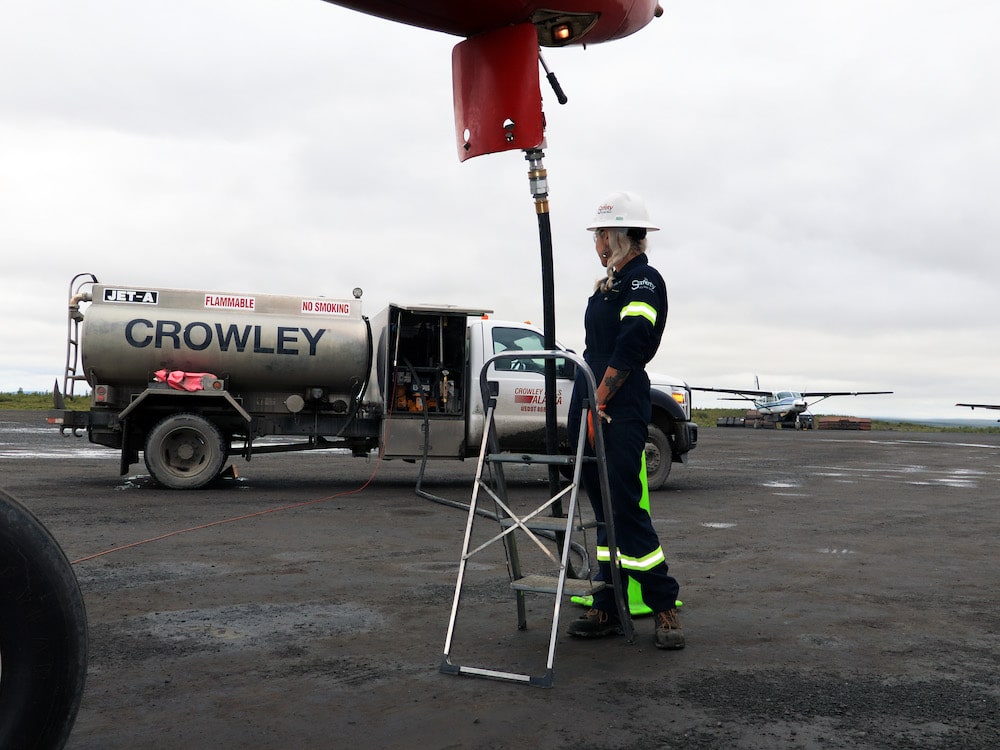 Claim Your Complimentary Passive Carbon Monoxide Detector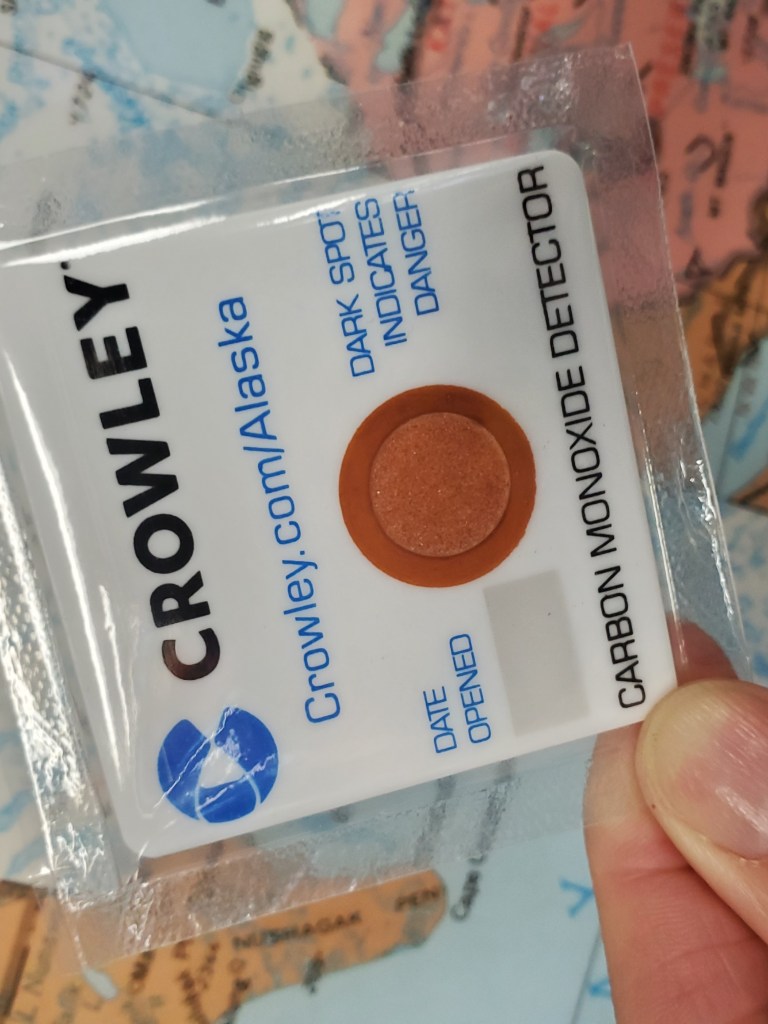 Aviation Fuel Services By Location
| | | | | |
| --- | --- | --- | --- | --- |
| Airport/Strip | Cardlock | Into Bulk Tank | Delivery Into Wing | Contact Phone |
| Anchorage-Merrill Field | Avgas 100LL / Jet A-50 | Avgas 100LL / Jet A-50 | None | 907-777-5504 |
| Anchorage-Lake Hood | Avgas 100LL | Avgas 100LL / Jet A-50 | None | 907-777-5504 |
| Aniak | | Avgas 100LL / Jet A-50 | Avgas 100LL / Jet A-50 | 907-777-5504 907-676-1011 (after hours) |
| Bethel | | Avgas 100LL / Jet A-50 | Avgas 100LL / Jet A-50 | 907-543-4001 |
| Delta Junction | | Jet A-50 | None | 907-895-4515 |
| Fairbanks | Avgas 100LL | Avgas 100LL / Jet A-50 | None | 907-328-4500 |
| Ft. Yukon (seasonal) | | Jet A-50 | Jet A-50 | 907-777-5504 907-662-5040 (after hours) |
| Galena | | Avgas 100LL / Jet A-50 | Avgas 100LL / Jet A-50 | 907-777-5504 907-656-7171 (after hours) |
| Glennallen | | Avgas 100LL / Jet A-50 | None | 907-822-3375 |
| Kenai | Avgas 100LL / Jet A-50 | Avgas 100LL / Jet A-50 | Avgas 100LL / Jet A-50 | 907-283-4542 |
| Kotzebue | | Avgas 100LL / Jet A-50 | Avgas 100LL / Jet A-50 | 907-412-0775 |
| Nome | | Avgas 100LL / Jet A-50 | Avgas 100LL / Jet A-50 | 907-434-2626 |
| Palmer | | Avgas 100LL / Jet A-50 | None | 907-745-3776 |
| St Mary's | | Avgas 100LL / Jet A-50 | Avgas 100LL / Jet A-50 | 907-777-5504 907-438-6230 (after hours) |
| Talkeetna | | Avgas 100LL / Jet A-50 | Avgas 100LL / Jet A-50 | 907-733-2620 |
| Valdez | | Avgas 100LL / Jet A-50 | None | 907-835-4558 |
| Wasilla | Avgas 100LL / Jet A-50 | Avgas 100LL / Jet A-50 | None | 907-222-3000 |
| Willow | Avgas 100LL | Avgas 100LL / Jet A-50 | None | 907-222-3000 |