Senior Leaders and Officers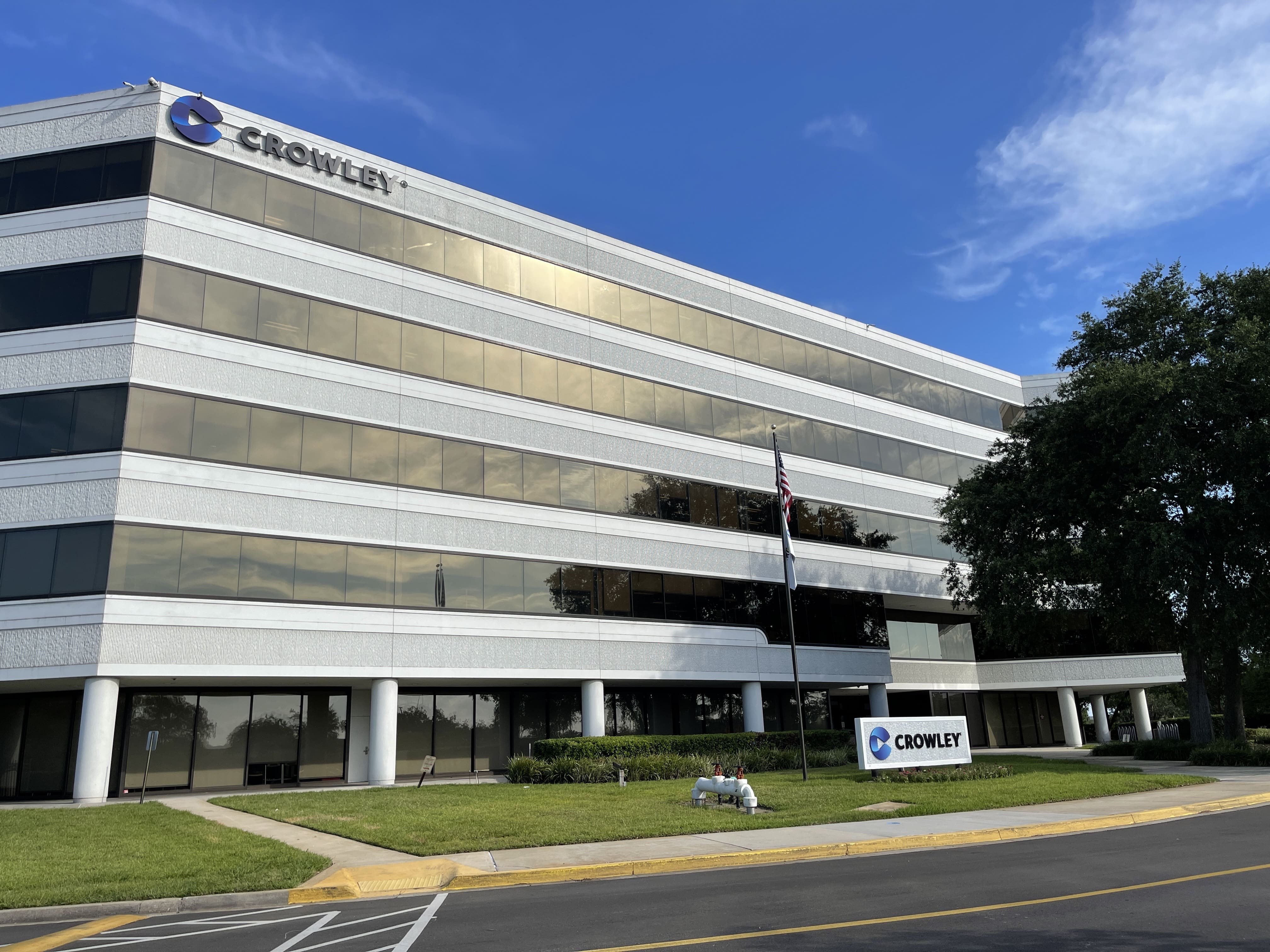 About Crowley
Senior Leaders and Officers
* Denotes Officers of the Corporation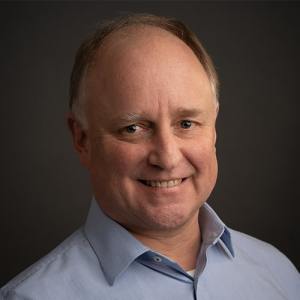 Thomas B. Crowley Jr.
Chairman and Chief Executive Officer
Thomas B. Crowley Jr. has served as Chief Executive Officer and Chairman of the Board of Directors since 1994, succeeding his father and grandfather in such roles dating to the company's founding in 1892. Today, Crowley is a U.S.-based, marine solutions, energy and logistics services company with operations around the world and revenue exceeding $2.8 billion a year.
Under Tom's leadership, the company is expanding into areas of opportunity such as logistics, government services, energy transportation and distribution, ship management, naval architecture and engineering, project management and alternative energy such as LNG and wind industries. He has focused on building the company off its fundamental expertise on water, while leveraging other asset-light areas of proficiency to develop a portfolio of businesses that serve customers and offers both strong integration and diversification of risk.
Recognizing the importance of having knowledgeable, skilled and safe employees, he has dedicated a significant amount of his attention to employee education, management training and other initiatives to build a collaborative, high-performance and inclusive culture. He has placed safety at the center of everything the company does and is challenging employees to achieve the goal of doing zero harm to people, property and the environment. He has been recognized by United Seaman's Service with the prestigious Admiral of the Ocean Sea award. Crowley holds a business finance degree from the University of Washington.
Away from work, he lends his time and expertise to several organizations. He is on the board of directors of the World Shipping Council, an advisory board member at the University of Washington's Foster School of Business, and a longstanding member of the Young Presidents Organization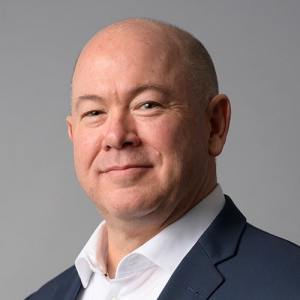 Ray Fitzgerald
Chief Operating Officer
Ray is responsible for leading the company's five business units – Crowley Logistics, Crowley Shipping, Crowley Solutions, Crowley Fuels and Crowley Wind Services – in close collaboration with the senior vice presidents and general managers who run each business line.
Ray began his career with Crowley in 1987 and spent 13 years with the company. He later joined the Wallenius Wilhelmsen organization, and over the next 20 years, served in a variety of senior leadership roles, including CEO, president and COO, as well as executive vice president for various Wallenius brands, including Wallenius Wilhelmsen Logistics, ARC Shipping, American Shipping & Logistics Group and Wallenius Wilhelmsen Solutions. Before rejoining Crowley in 2020, he served as chairman of the ARC Group (American Roll-on Roll-off Carrier, LLC), a U.S.-based Wallenius Wilhelmsen company.
He graduated from Saint Francis University with a Bachelor of Science degree in economics and business management, and later completed continuing executive education courses at the University of Chicago and The Tuck School of Business at Dartmouth. Ray has been recognized by the United Seaman's Service with the Admiral of the Ocean Sea award.
---
Megan Davidson
Chief People Officer
Megan leads the people, labor and culture strategy across the company to elevate Crowley's standing as an employer of choice and a provider of elite employee experience and development.
Prior to joining Crowley in 2021, Megan had an extensive and productive career with British Petroleum (BP), holding various HR leadership roles beginning in 2010. Davidson served as the vice president of people and culture, a role in which she oversaw the business partnering for more than 5,000 employees over a span of 50 countries. In addition, she guided the organization through a global economic transformation, led the development and implementation of multiple people, management and business strategies, actively and successfully negotiated with labor unions as well as created and progressed global diversity and inclusion strategies.
Megan holds an MBA in human resource management from DePaul University and a bachelor's degree in business administration and economics from Illinois Wesleyan University.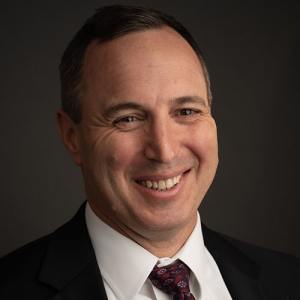 Daniel L. Warner
Chief Financial Officer
Dan leads finance and treasury activities for the entire Crowley organization including corporate banking, credit, and collection and investment. Additionally, he negotiates all short- and long-term debt financing for Crowley.
Dan began his career with Crowley in 2001 as a senior analyst for the corporate planning group, where he worked until his promotion to director of finance for the logistics group, followed by a move to the Puerto Rico/Caribbean liner services group. The board of directors approved his appointment to the position of senior vice president and treasurer in 2005. Prior to re-joining Crowley, Warner held various finance positions including four years at Citigroup in New York culminating with his position as a vice president of finance.
He has a bachelor's degree from Northwestern University and an MBA from Cornell University.
---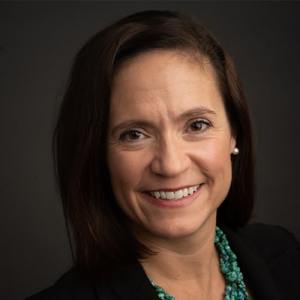 Parker Harrison
Chief Legal and Risk Officer, Corporate Secretary
Parker leads an integrated, strategic group that works with Crowley stakeholders to mitigate risk and capitalize upon opportunities that risk creates.
Parker joined Crowley in 2013 as director, claims, in the risk management department, where she supported Crowley's growing ship management business. In 2015, she was promoted to vice president, procurement, where she led a team that enhanced engagement, value and efficiency among suppliers and the company. She joined Crowley's senior leadership team in 2019 as senior vice president and general counsel.
Before joining Crowley, Parker served as vice president and FD&D manager with Shipowners Claims Bureau in New York, managers of The American Steamship Owners Mutual Protection and Indemnity Association, where she oversaw a variety of both P&I and FD&D claims and managed the Club's overall portfolio of FD&D claims. She also practiced maritime law for several years at Chaffe McCall, LLP, in New Orleans.
Parker holds both bachelor's and master's degrees from the University of Virginia, as well as a Juris Doctor degree, magna cum laude, from Tulane Law School with a certificate in maritime law. She is a member of the board of directors at Signal Mutual and the board of trustees of the U.S. Coast Guard Foundation. She is also a board member and past president of the U.S. chapter of Women's International Shipping & Trading Association (WISTA). Harrison is a proctor member of the Maritime Law Association of the United States and a member of the Southeastern Admiralty Law Institute.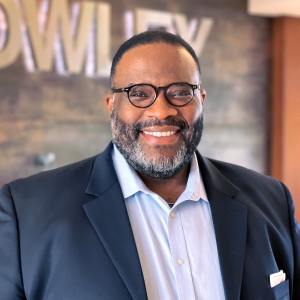 John Claybrooks
Chief Marketing Officer
John directs the company's global marketing and communications to enhance and differentiate the Crowley brand across its worldwide services.
John's strategic leadership responsibilities include harmonization of integrated marketing and communications for the company's portfolio of offerings and growth strategies. His strategic responsibilities focus on adding value for the company's customers, partners and people through innovative, sustainable strategies that maximize digital capabilities as part of the company's activities.
Prior to his role at Crowley, John served as the vice president of marketing and corporate communications at Schneider, and he held various leadership and management roles in marketing and communications at leading companies such as CSX, Dow Chemical, Home Depot, Procter and Gamble, and IBM. John holds an MBA from Vanderbilt University, a juris doctorate from Emory University's School of Law and a bachelor's degree in marketing from the University of Tennessee-Knoxville.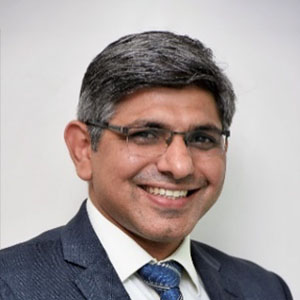 Deepak Arora
Chief Strategy Officer
Deepak spearheads the enterprise strategy, particularly focusing on growth through core business advancement and transformational opportunities.
In his role, Deepak bears the responsibility of planning and execution to drive value creation leveraging improved management, processes and leveraging digital solutions, including data-driven insights that help derive success from strategic and tactical business opportunities.
Deepak is a proven executive and business transformation thought leader in the field of global maritime and logistics transportation sectors with more than 25 years of international work experience. In his roles, he focuses on solving complex business problems through his multifaceted expertise in data analytics solutions as well as his maritime logistics background, to achieve environmentally sustainable and commercially critical outcomes.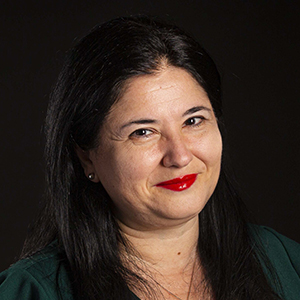 Erika Graziuso
Chief Information Officer
Erika leads Crowley's information technology and digital transformation strategy. She provides vision and thought leadership for our IT approach and leverages her international experience in developing transformative information technology across Crowley's global enterprise.
Prior to joining Crowley, Erika served as Global Chief Information Officer for LHH, a human resources solutions firm, and Group Senior Vice President, Digital and Technology, both under Adecco Group. She led the development and implementation of its digital transformation efforts, resulting in global, next-generation technology and innovative digital solutions to support new market trends.
Prior to that role, she served as CIO for Adecco's enterprise in Italy after serving as Chief Operating Officer for Western and Southern Europe for Deutsche Bank Group. At Deutsche Bank, she led global operations and technology for investment banking, responsible for optimizing and scaling the adoption of new technologies.
Erika holds a master's degree in financial institutions from Bocconi University in Milan, Italy, and completed the Global Leadership Program at ISEI Business School in Shanghai, China.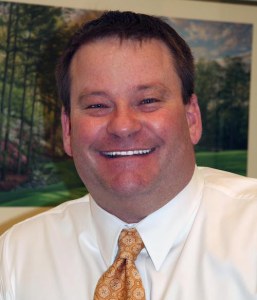 Brett Bennett
Senior Vice President and General Manager
Logistics
Jacksonville, Fla.
Brett leads Crowley's growing supply chain business unit that provides full-cycle solutions including ocean and land transportation, warehousing and distribution, customs clearance and other value-added services for a broad array of customers and their unique needs worldwide.
Brett joined Crowley in 2020 from Wallenius Wilhelmsen Solutions, where he served as senior vice president and head of global terminals and stevedoring. He has more than 25 years of experience focused on transportation and end-to-end logistics, including a 22-year stint with the Maersk companies.
His last role for Maersk was at Damco Distribution Services, where he served as Chief Operating Officer. He has served in a variety of leading roles in supply chain and terminal management for international logistics on the U.S East and West Coasts.
Bennett earned a Bachelor of Science degree in business administration from The Citadel, Military College of South Carolina, in Charleston.
---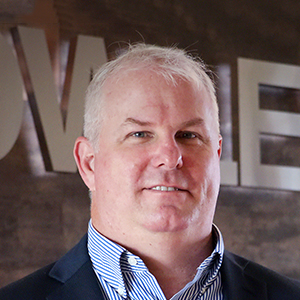 Bob Karl
Senior Vice President and General Manager
Wind Services
Jacksonville, Fla.
Bob leads Crowley's wind services team in the strategic development and expansion of services to support the emerging sector.
From 2011 to 2018, Bob was North American wind projects director for GE Renewable Energy and most recently served as chief operating officer of GE Renewable Energy Global Services since 2018. In that role, Bob spearheaded the operations, inventory, learning and productivity teams for the Global Services organization across the Renewable Energy businesses, including optimizing GE Renewable Energy's value chain.
Bob has a master's degree in engineering and global operations management from Clarkson University, and a bachelor's degree in mechanical engineering from Rensselaer Polytechnic Institute.
---
Shiju Zacharia
Senior Vice President and General Manager
Solutions
Jacksonville, Fla.
Shiju's business unit is engaged in designing and implementing effective and innovative solutions for the U.S. Departments of Defense and Homeland Security, the U.S. Maritime Administration and other government agencies by providing supply chain management services, technology solutions and assets to support global missions.
Shiju joined Crowley in 2009 with more than a decade of advanced technology project leadership centered on developing, deploying and integrating state-of-the-art solutions to support high-level business objectives for major enterprise customers. Before officially joining Crowley, he worked as a consultant for the company on the Beacon Project, which helped define the business architecture and led to the creation of the Crowley Logistics online platform. Throughout his career, Zacharia has gained a wide variety of leadership experience in industries such as logistics, health insurance, manufacturing and direct marketing.
He holds a master's degree in modeling and simulation from the University of Central Florida and a bachelor's degree in mechanical engineering from the University of Mumbai. He is active in the entrepreneurial community and an avid supporter of small businesses.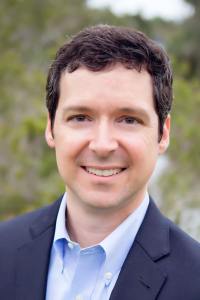 Reece Alford
Vice President, General Counsel and Assistant Corporate Secretary
Reece leads a team of lawyers, outside counsel and support personnel who provide enterprise-wide legal support across Crowley's diverse business units and corporate functions. Reece's extensive experience includes corporate governance, mergers and acquisitions, corporate finance, strategic transactions, intellectual property, contract negotiations and law department management.
Prior to joining Crowley, Reece served as a senior corporate attorney and strategic advisor in both public and private equity-owned companies in Jacksonville, Fla. Notably, he helped a public company management team successfully navigate a contest for corporate control and was responsible for closing numerous mergers and acquisitions transactions, including the multi-billion-dollar sale of an international corporation. Prior to going in-house, Alford served as a transactional and corporate lawyer at a large law firm in Birmingham, Alabama.
Reece earned a bachelor's degree in accounting, summa cum laude, from Auburn University and a Juris Doctor degree from Vanderbilt Law School. He is a member of Leadership Jacksonville.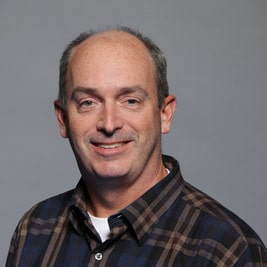 Steve Himes Jr.
Vice President and Treasurer
Treasury
Jacksonville, Fla.
Steve is responsible for managing capital raising, corporate liquidity, capital markets relationships and financial risk management. His expertise is in corporate finance, helping increase stakeholders' understanding of the company as well as raise capital. He also has experience directing treasury, investor relations and finance functions.
Before joining Crowley in 2015, Himes served as director of investor relations and capital markets at Chiquita and director of investor relations at Mirant.
He earned an MBA from the University of North Carolina at Chapel Hill's Kenan-Flagler Business School and a bachelor's degree from Duke University.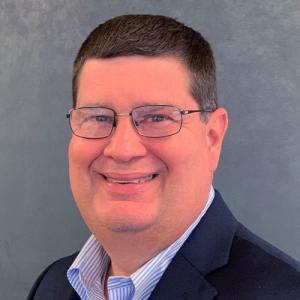 Bryan C. Smith
Vice President, Assistant Treasurer
Treasury
Jacksonville, Fla.
Bryan is responsible for corporate planning at Crowley, primarily supporting mergers and acquisitions and corporate structuring, as well as tax-planning and compliance functions. He serves as lead liaison with the company's external auditors
Bryan joined Crowley in 1998 as manager, financial reporting. He was then promoted to director, SEC tax and audit, where he managed the company's SEC reporting and compliance, coordinated tax-planning initiatives and managed the company's external audits. Before his move to Crowley, he worked as an audit manager for PWC.
Bryan has a bachelor's degree in accounting from Jacksonville University and is a certified public accountant.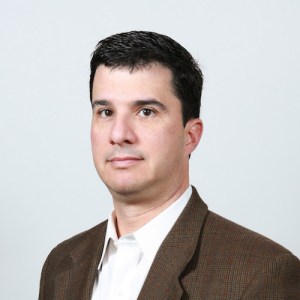 Tony R. Otero
Vice President and Controller
Accounting
Jacksonville, Fla.
Tony is responsible for planning, directing and coordinating accounting operational functions, overseeing internal control systems and managing the accumulation of financial data necessary for accurate financial reporting to all stakeholders. He has more than two decades of experience in financial and general management across various organizations within Crowley.
Prior to joining Crowley in 1998, Tony worked at Deloitte for several years.
Tony holds a master's and a bachelor's degree in accounting from the University of Florida.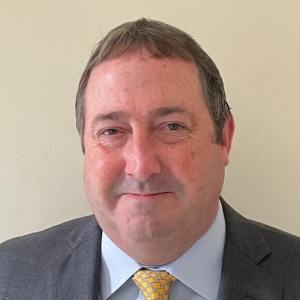 Richard D. "R.J." Lamb, Jr.
Vice President, Tax, and Assistant Treasurer
Treasury
Jacksonville, Fla.
Richard oversees Crowley's tax department and is responsible for structuring new business entities as well as mergers, acquisitions and dispositions. He also interprets and implements new tax law for the company and its shareholders.
Before joining Crowley in 2011 as a tax manager, Richard served as tax director at Landstar and tax manager at Deloitte. He also worked at CSX Transportation.
Richard holds a master's degree in accounting from the University of North Florida and a bachelor's degree in accounting and business management from Saint Anselm College.