Home
CROWLEY
Worldwide Logistics, Government, Marine and Energy Solutions
People Who Know
People who know Crowley, know our employees are among the most knowledgeable and customer-focused in the industries we serve. They appreciate that we go places and solve problems others can't. That we simplify the complex and make the routine more efficient. And, that we are committed to the success of their mission, project or supply chain. We invite you to explore our website and let us know how we may be of service.
People Who Care
From supporting academic achievement and providing hands-on assistance to those in need, to helping current and former military personnel transition into the maritime industry, Crowley is committed to the communities where we work.
Crowley's Commitment to Sustainability
Environmental stewardship. Social responsibility. Ethics and integrity.
Our commitment to Sustainability is stronger than ever. Chairman and CEO Tom Crowley explains our ambition to be leaders in our industries through innovation and dedication to environmental, social and governance (ESG), allowing us to become the most sustainable and innovative maritime and logistics solutions provider in the Americas by 2025.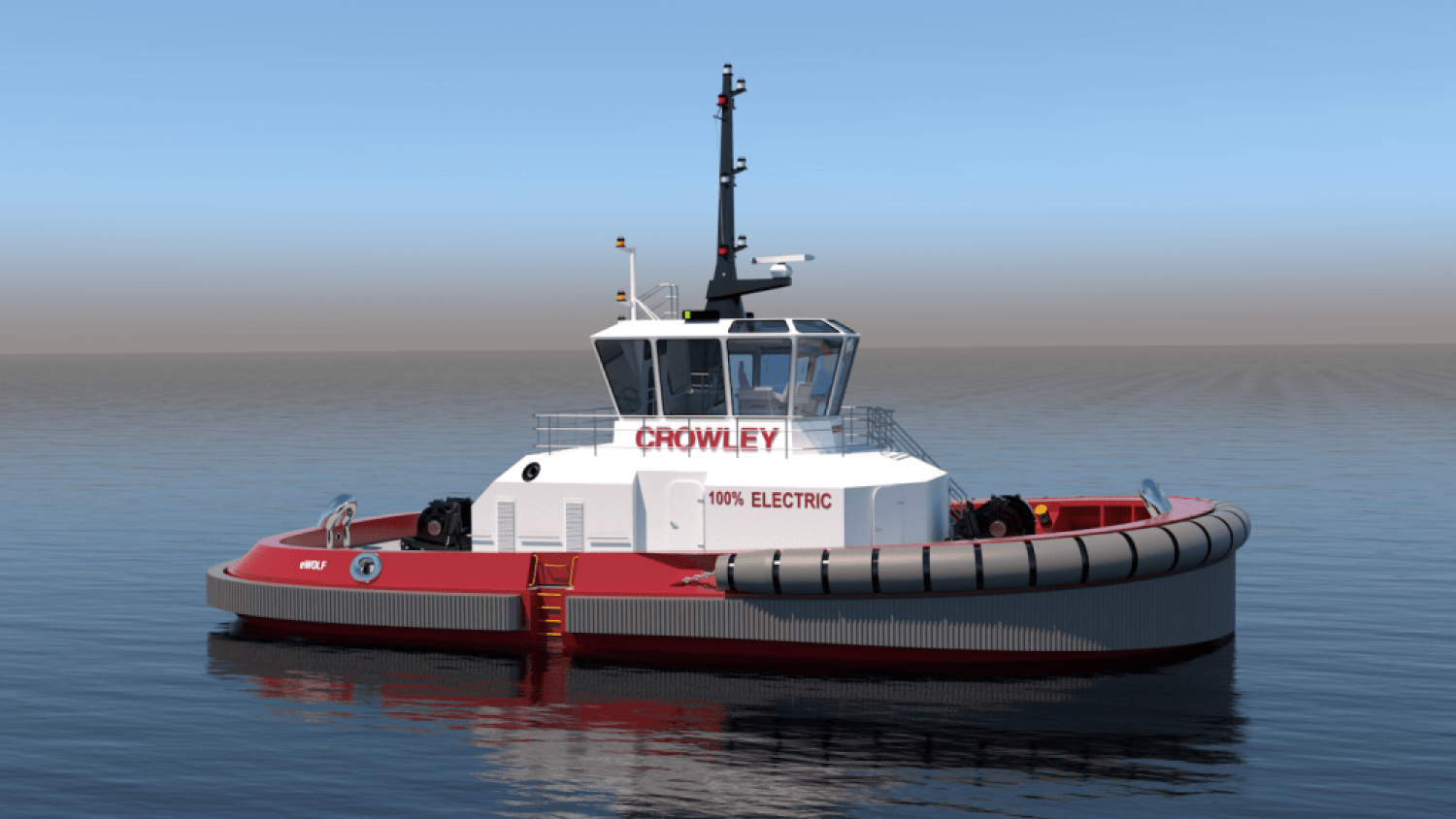 Crowley Will Build and Operate the First Fully Electric U.S. Tugboat
The future of sustainable tugboats advances with the eWolf, the first all-electric tugboat in the U.S. to serve the ship assist industry. The zero-emissions tug continues Crowley's dedication to sustainability and decarbonization in maritime logistics.
Designed by Crowley Engineering Service, the tugboat will serve the Port of San Diego in partnership with federal and state agencies. The eWolf – named in homage to Crowley's first tug, the Sea Wolf – embodies our pioneering role in the U.S. tugboat service as we embrace our responsibility to protect the environment with our partners in federal, state and local government.