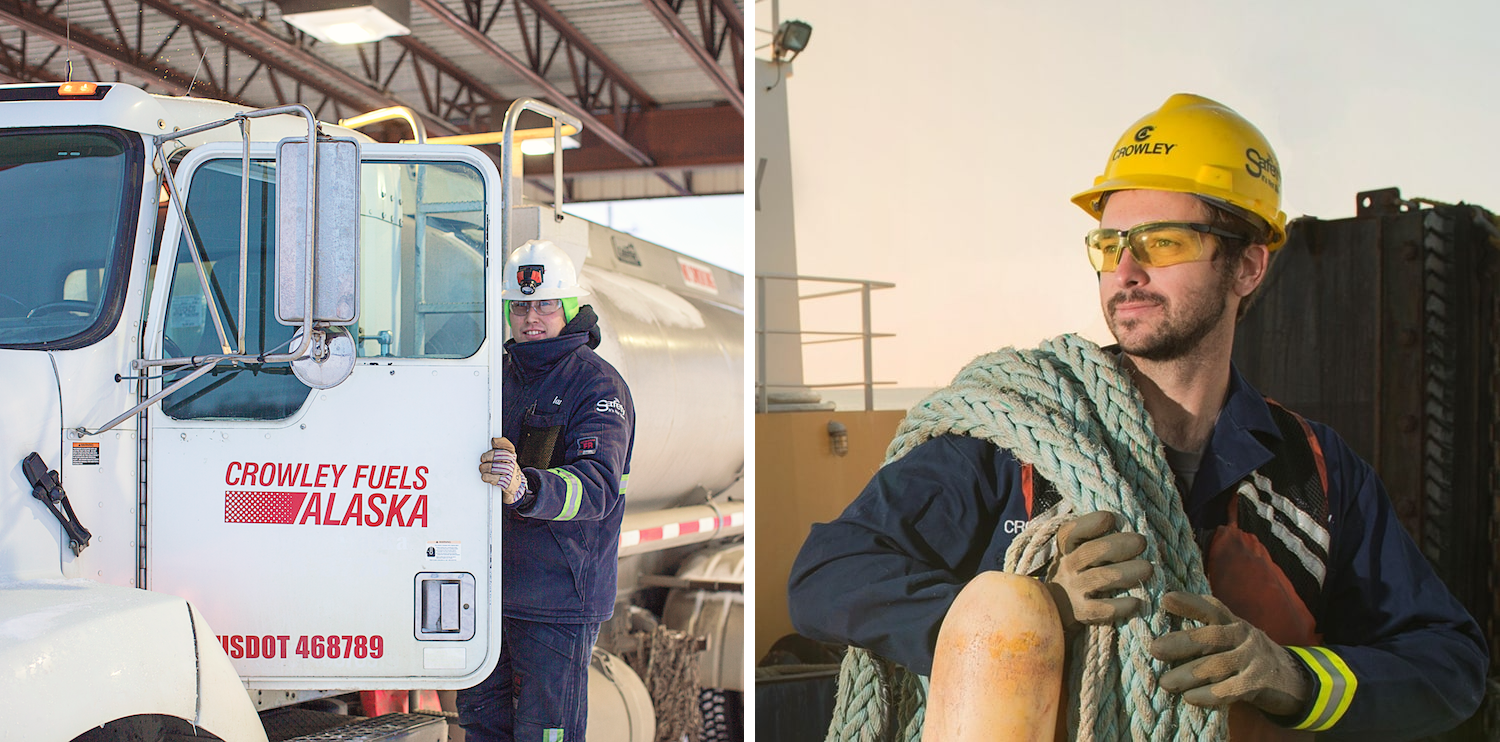 CROWLEY CAREERS
Terminal, Land Operations and Seagoing Jobs
At Crowley, the only thing more valuable than our cargo is you.
For over 130 years, we have offered mariners the opportunity to see the world and start a seagoing job based on integrity, sustainability, and drive.
With modern ships, first-in-class benefits, and growth opportunities, career satisfaction is just a click away.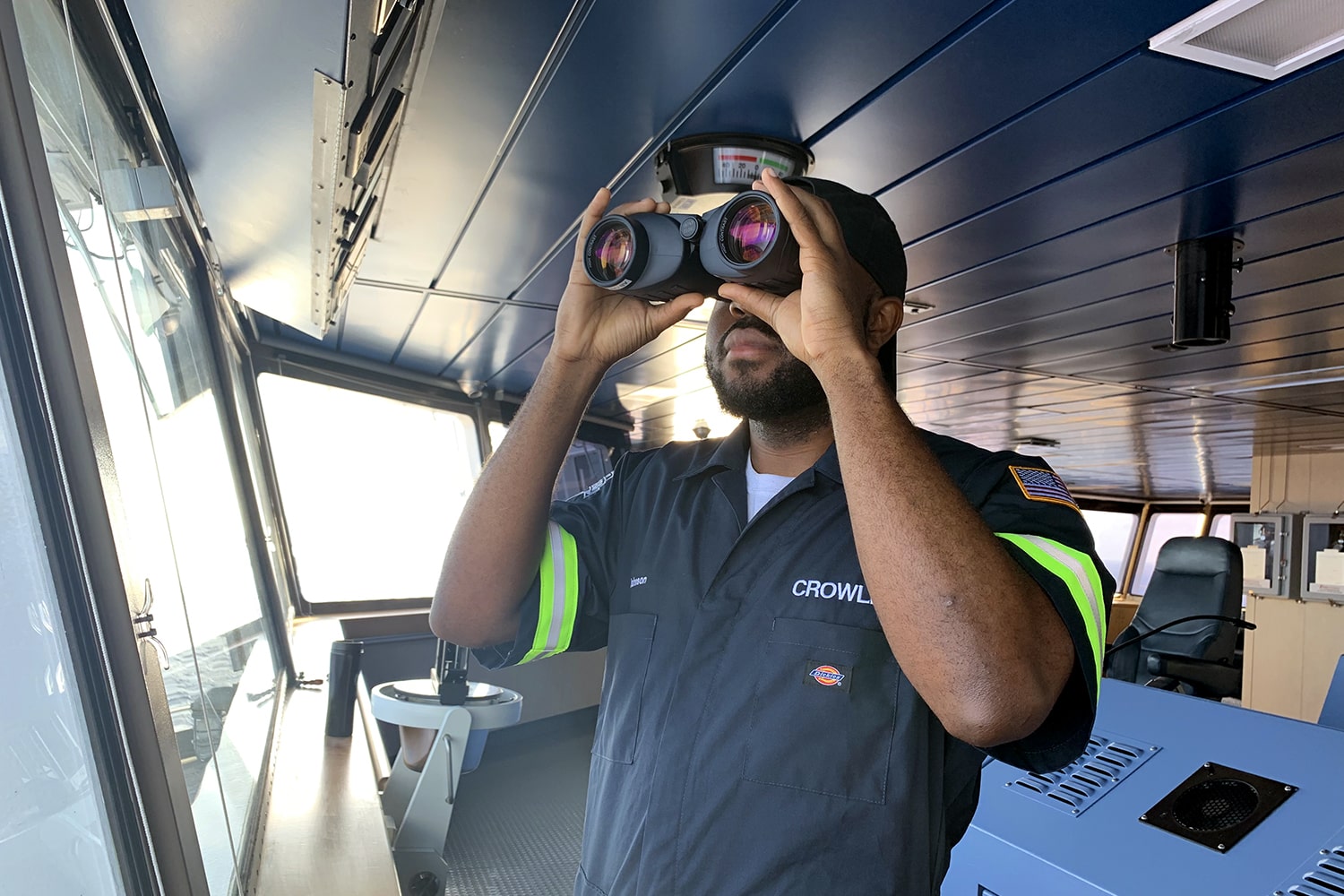 Job Types and Openings
Note: Crowley currently posts job ads on gCaptain, LinkedIn, Silkroad and Crowley.com. If you see an ad on any other site, please contact us to confirm its validity. Any copies of the information on this page is prohibited
A Culture of Collaboration
We're on a mission to elevate people and advance what's possible. Together, we leverage unique perspectives and experiences to create innovative transportation solutions and help every employee maximize their potential.
Whether you're a seasoned officer looking for a change, or new to seagoing and land operations jobs, make Crowley your first step toward success.
New to seagoing jobs or transitioning out of the military?
More Information and Minimum Requirements
Crowley is an equal opportunity employer. All qualified applicants will receive consideration for employment without regard to race, color, sex, sexual orientation, gender identity, religion, national origin, age, protected veteran status, disability status, or any other characteristic protected by law. In addition, the Company has programs for the advancement in employment of certain categories of qualified employees.
Mariner applicants must be found fit for duty per United States Coast Guard or International mariner physical fitness requirements for employment. In compliance with the Americans with Disabilities Act and its amendments, should you have a disability that requires assistance and / or reasonable accommodation with the job application process, please contact the Marine Personnel Department at marinejobs@crowley.com.