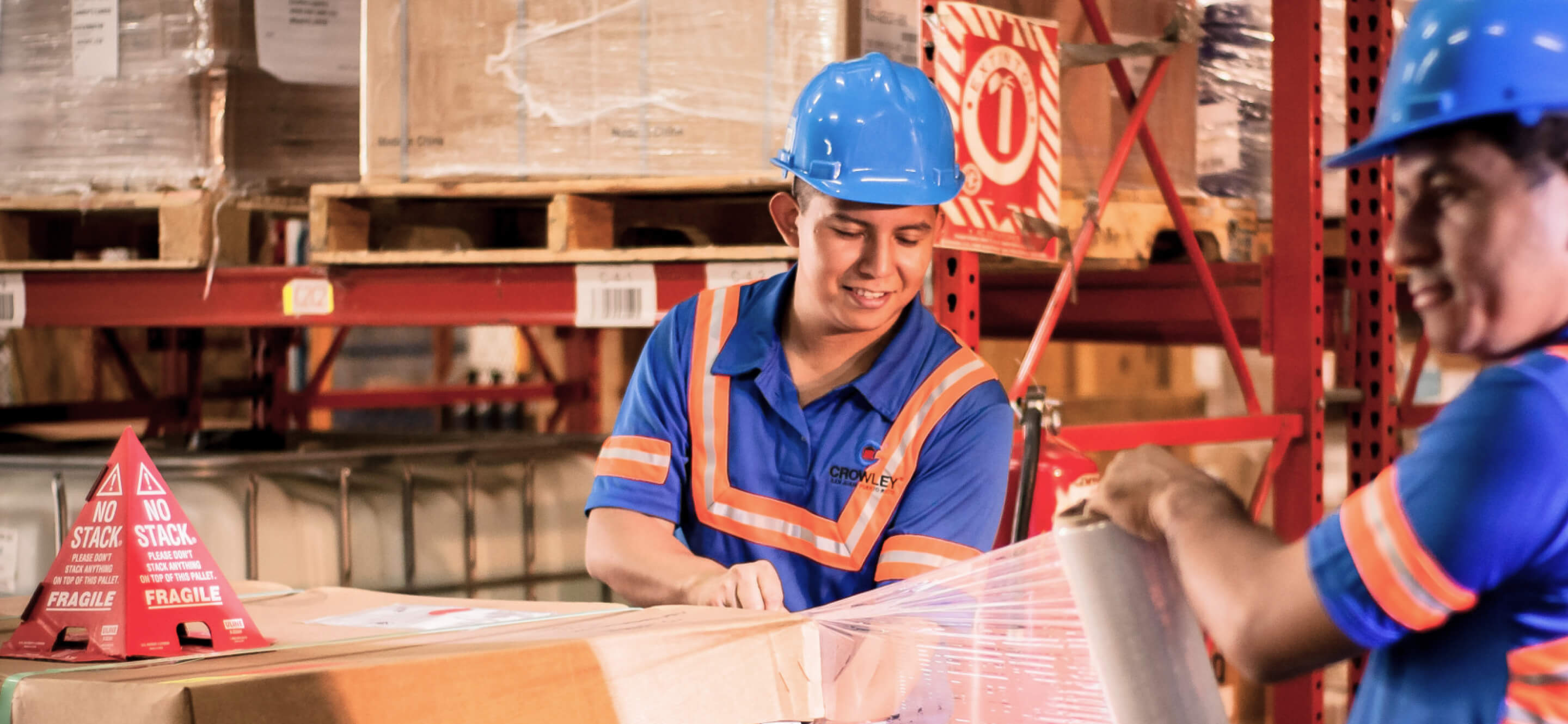 CROWLEY
Bravely advancing what's possible to
elevate people and planet.
Our Values
Integrity
We built our name on doing what is right. As our company evolves to meet a changing world, integrity remains our North Star.
---
Great companies do the right thing, even when no one is looking. At Crowley, we stand up for the safety and welfare of our people in everything we do, treating them with honesty, fairness, and respect. We form long-lasting relationships with all partners, forged by trust. We do right by our environment, delivering on our responsibility to our customers and our planet. Every day, our integrity shows that being great begins with being good.
Sustainability
Sustainability starts with our people and practices, and extends to our solutions, partners and the entire planet.
---
We are on a mission to become the world's most sustainable and innovative maritime, logistics, and technology company. We're tenaciously moving toward our ambitions through a holistic, ground-up approach. It begins with our people-centric practices: an unceasing dedication to workplace safety, ethical hiring practices, and community involvement. It continues with our solutions, which help all stakeholders exceed their goals safely and sustainably. It extends to our planet, through investments in technologies that decrease emissions and increase our positive impact on society. And as our reputation as a sustainability leader grows, we will set the standard to which others aspire.
Drive
We are passionate about progress. Through constant innovation and investments in the future, we deliver exceptional experiences.
---
We strive for excellence in all we do, putting both customer and employee experience first. And we achieve this excellence together, as One Crowley, One Team. Surpassing the status quo is our standard. Our innovative solutions make the most of today and move us toward a better tomorrow. We put people at the heart of our progress, investing in processes and technologies that will help us create a better world. We find harmony in our individual strengths and move toward our unified commitment to extraordinary service. We take personal responsibility for our safety and well-being, both at work and at home. Our team approach requires everyone to contribute and be accountable to themselves, our environment, and each other. Learning and continuous improvement aren't just expected—they're essential.
Ready to See the World with Crowley?