FCL and LCL Ocean Freight

Ocean FCL and LCL Shipping
Integrating Your Ocean Freight into a Complete Supply Chain Solution
For over 60 years, Crowley Logistics has been one of the leading ocean freight carriers between the United States and Puerto Rico, the Caribbean, Central America, Dominican Republic, Haiti and Cuba.
We specialize in handling a wide variety of freight in all shapes and sizes – from barrels and pallets, to vehicles, construction equipment, breakbulk, and containerized refrigerated and dry goods.
With an extensive network of offices, terminals, and distribution centers throughout the markets we serve, we have the logistics experts nearby to seamlessly integrate ocean transportation with your supply chain.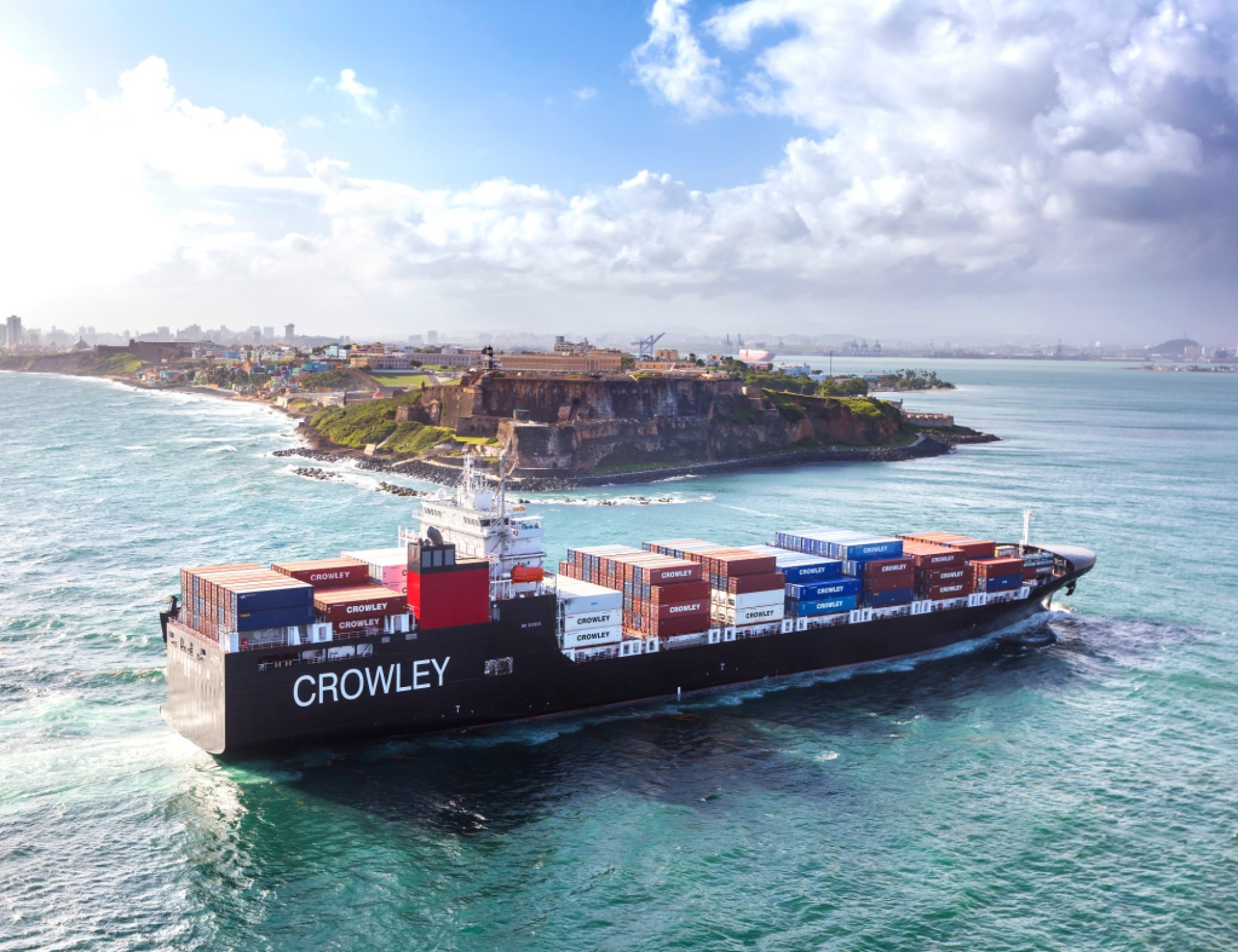 We're your trusted ocean carrier for a world of reasons
Our integrated logistics services make ocean part of an uninterrupted supply chain solution that increases velocity while alleviating friction points along the way.
What Sets Us Apart
Fast transit times – cargo reaches most destinations in only 3-5 days
Full and less-than-container load services (FCL / LCL)
Special cargo handling
Timely response to customer service, bookings and rates
Cargo tracking throughout the transportation cycle
Quick access to all ocean freight documentation
Express release of Bill of Lading
Electronic Data Interchange
Increased security directives as part of the company's C-TPAT membership
Leverage Our End-to-End Logistics Services for Added Supply Chain Velocity
Successfully moving your ocean freight from grove to grocery, or from the factory to the mall is complex.
The more service providers you employ, the greater the friction in your supply chain.
Our comprehensive services and people who know give you added velocity and an incomparable advantage. Get in touch with us today to see how we can assist you.
Land Transportation

Nationwide Cargo Pick Up
On-Island and In-Country Delivery Services

Freight Consolidation / Deconsolidation
Cross-docking
Pool Point Distribution
Get In Touch With Our Team of Experts