Automotive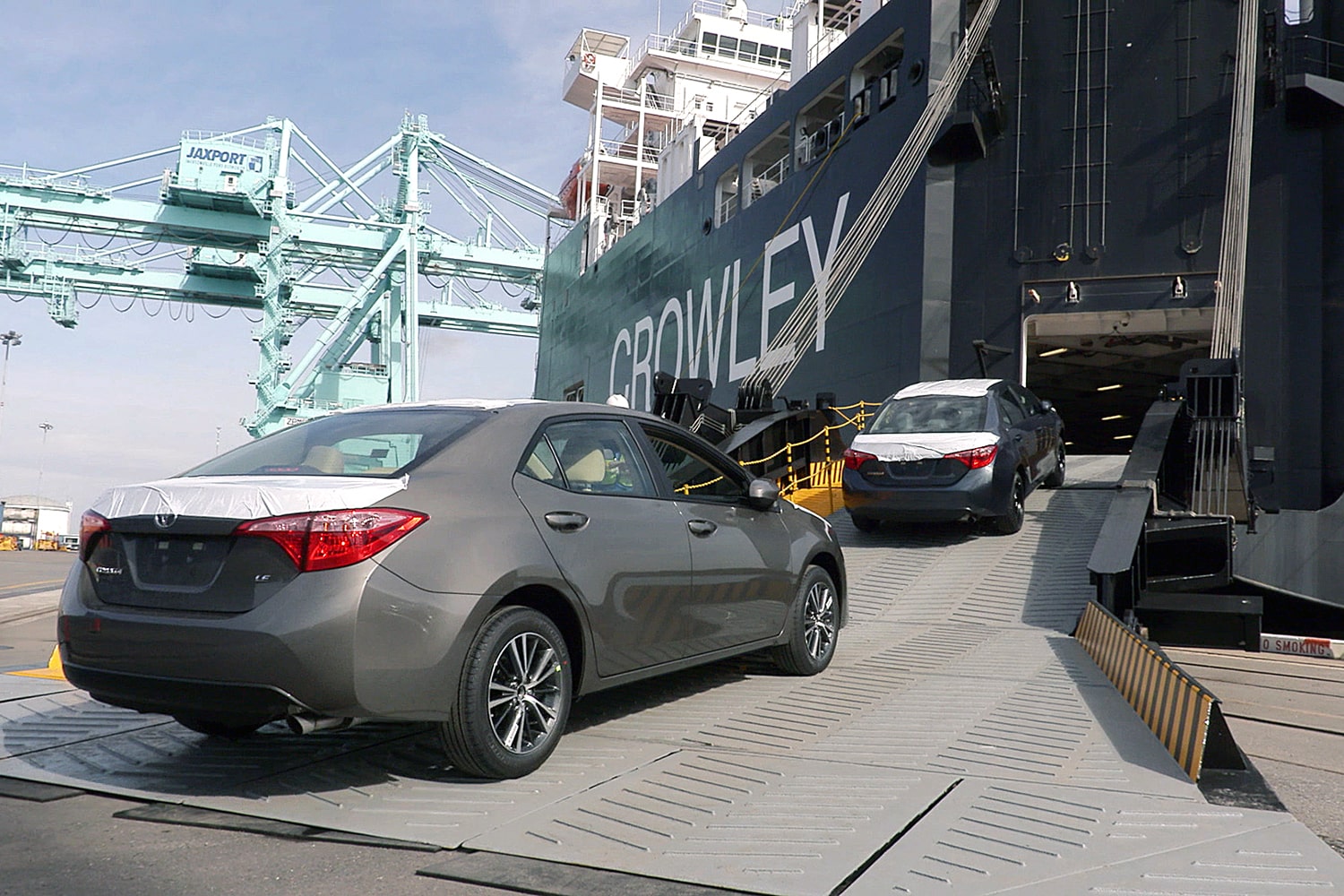 Industries We Serve – Automotive
Supercharge your automobile or spare parts supply chain.
Crowley knows cars. We're your go-to whether you're transporting new or used cars to Puerto Rico, shipping components from Central America to the U.S. or sending replacement parts anywhere in the region. Our speed, standards and accountability drive your success.
Give cars en route to Puerto Rico the valet treatment
Crowley helps you make car dealers and owners happy by delivering vehicles fast and damage-free. Onboard Crowley vessels, cars ship in a special enclosed garage – unique to the trade – that shields them from the sea and excessive activity.
Crowley owns these fast, combination container-roll on/roll off vessels, so vehicles stay safely within our control until they reach their destination. Crowley ships thousands of cars to Puerto Rico every year, making the journey in just over two days versus up to seven by other ocean services.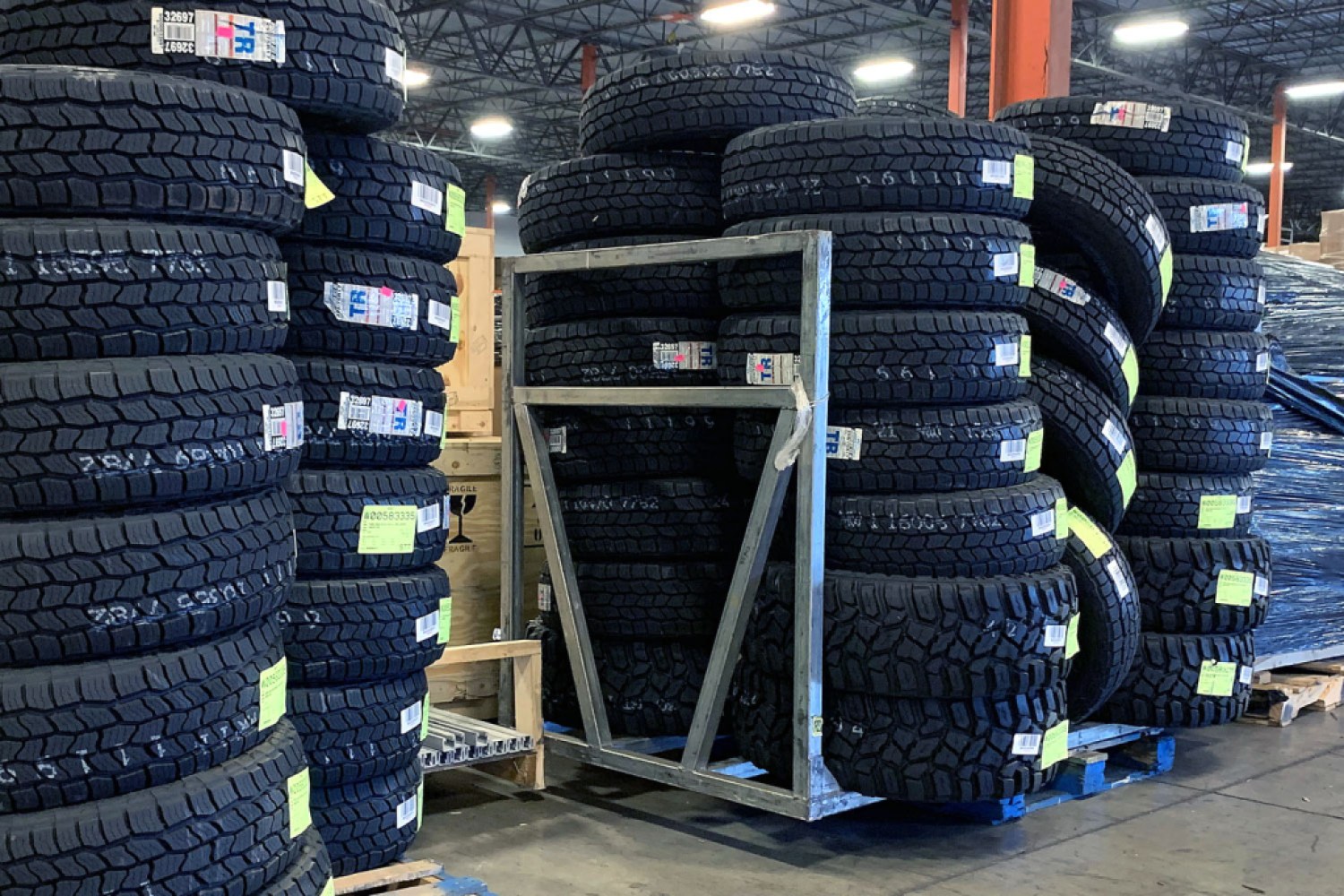 Create a high-performance supply chain for spare parts
For leading automobile manufacturers, Crowley is an essential component of high-performing assembly lines. We help reduce the risk of delays that halt production by tailoring end-to-end supply chains. Our customers get unrivaled reliably and visibility from our combination of less-than-container (LCL) or full-container-load (FCL) shipping, warehousing and transportation by truck in Central America as well as the U.S. Our committed ocean service and regular sailings throughout the region are bolstered by our close connections with inland transportation providers and customs authorities.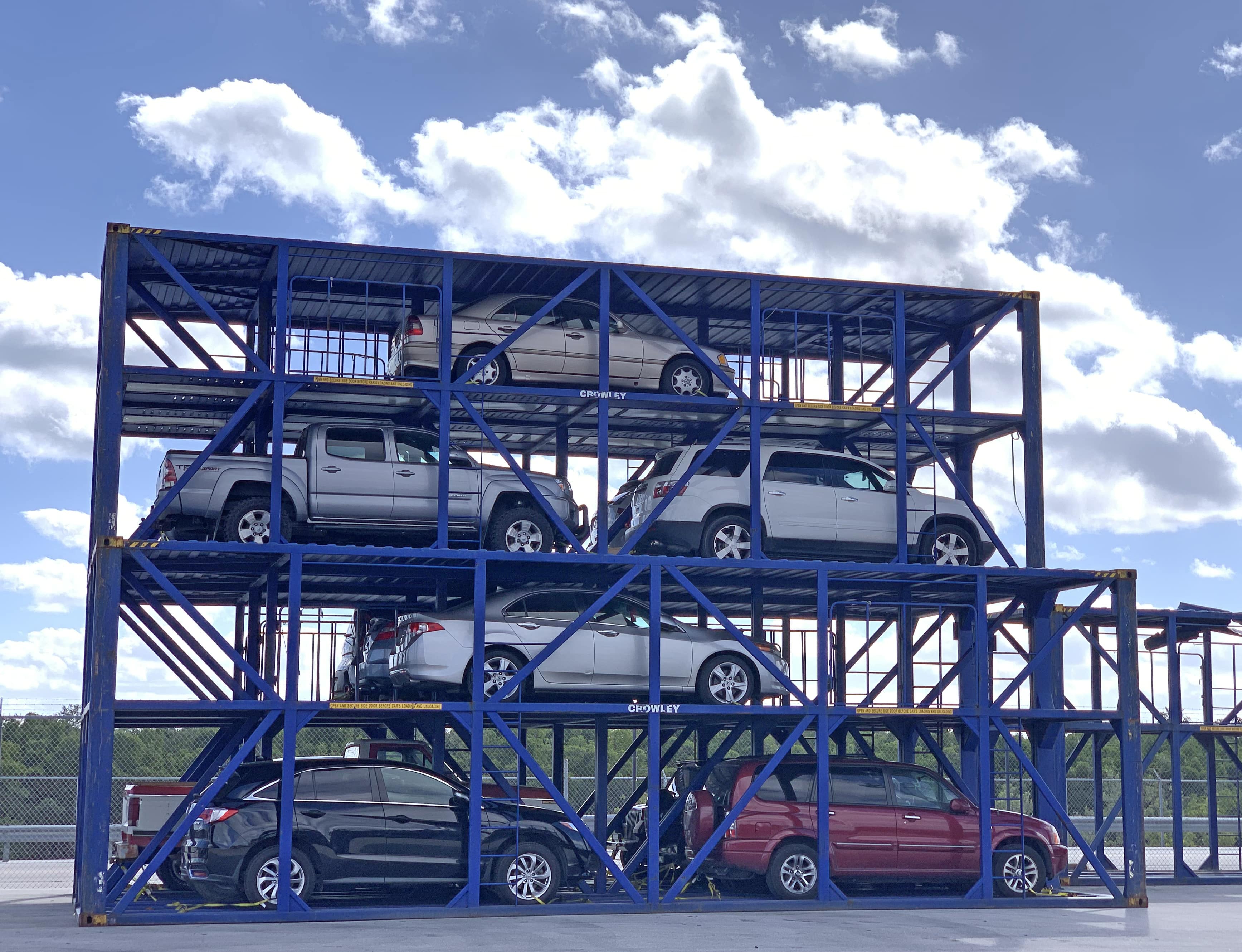 Discover your bumper-to-bumper solution for regional shipping
Save time and effort by making Crowley Logistics your first stop for shipping vehicles, assembled car components or one-off replacement parts between the U.S., Caribbean and Central America. Crowley's automotive logistics experts understand your needs and have access to a range of integrated solutions that drive efficiencies. We are your one source for full supply chain solutions that add speed, certainty and ease to your operations.
Other Industries: Perishables | Construction | Healthcare | Retail | Hospitality | Apparel
Get In Touch With Our Team of Experts