Construction
Industries We Serve – Construction
Create the blueprint for success with trouble-free materials delivery.
Uncertainty and delays are the enemy of your project's success. You need materials when you need them, or everything gets thrown off schedule. It's true whether you're building a resort in the Caribbean, a factory in Central America or a fuel depot in Alaska. In all these places, Crowley Logistics provides one-source project cargo shipping and logistics that solves your problems and avoids delays.
Get your equipment and materials to the site on time
Be ready to build and leave the rest to Crowley Logistics. Need earth-moving equipment, heavy HVAC units, dry wall, bricks or lumber? We make getting materials and machines to you a streamlined, straightforward experience—even challenging over-the-shore operations.
We've done it for others in the construction field and we have what it takes to do it right for you.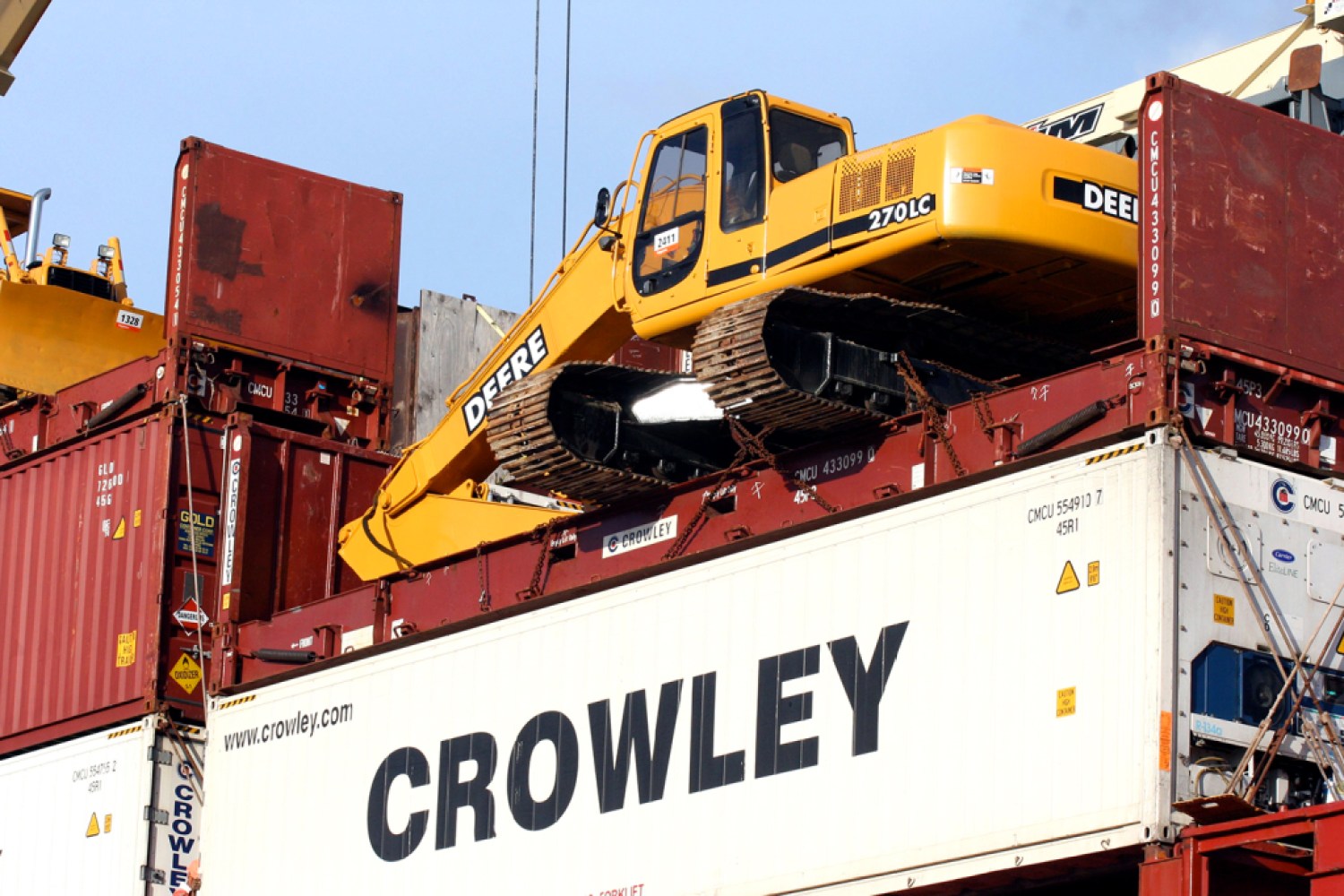 Gain peace of mind from a single-source solution
Don't worry if your drywall is shipping by rail, truck and ocean liner. Your supply chain is under our careful control every step of the way. You have a single point of contact with experience in construction.
Even if your cargo needs ocean towing and barge transportation, you'll have visibility and accountability right down to the final mile. We are a full asset ocean carrier and full logistics provider that can provide you with end-to-end solutions—usually over our own assets. Trust us to get it there on-time, undamaged and without added stress.
Build your success on our connections
When it comes to shipping construction materials and equipment to the Caribbean, Central America or Alaska, you'll be traveling a well-worn road with Crowley Logistics. For many customers who are new to the areas where they're building, we're an invaluable local resource. When materials come in from different sources, we can arrange warehouse space and consolidate your deliveries. Our experience, relationships, and in-region resources let you leave a range of jobs to us and enable us to play an important role in many different types of construction.
Get In Touch With Our Team of Experts