Container and Trailer Specs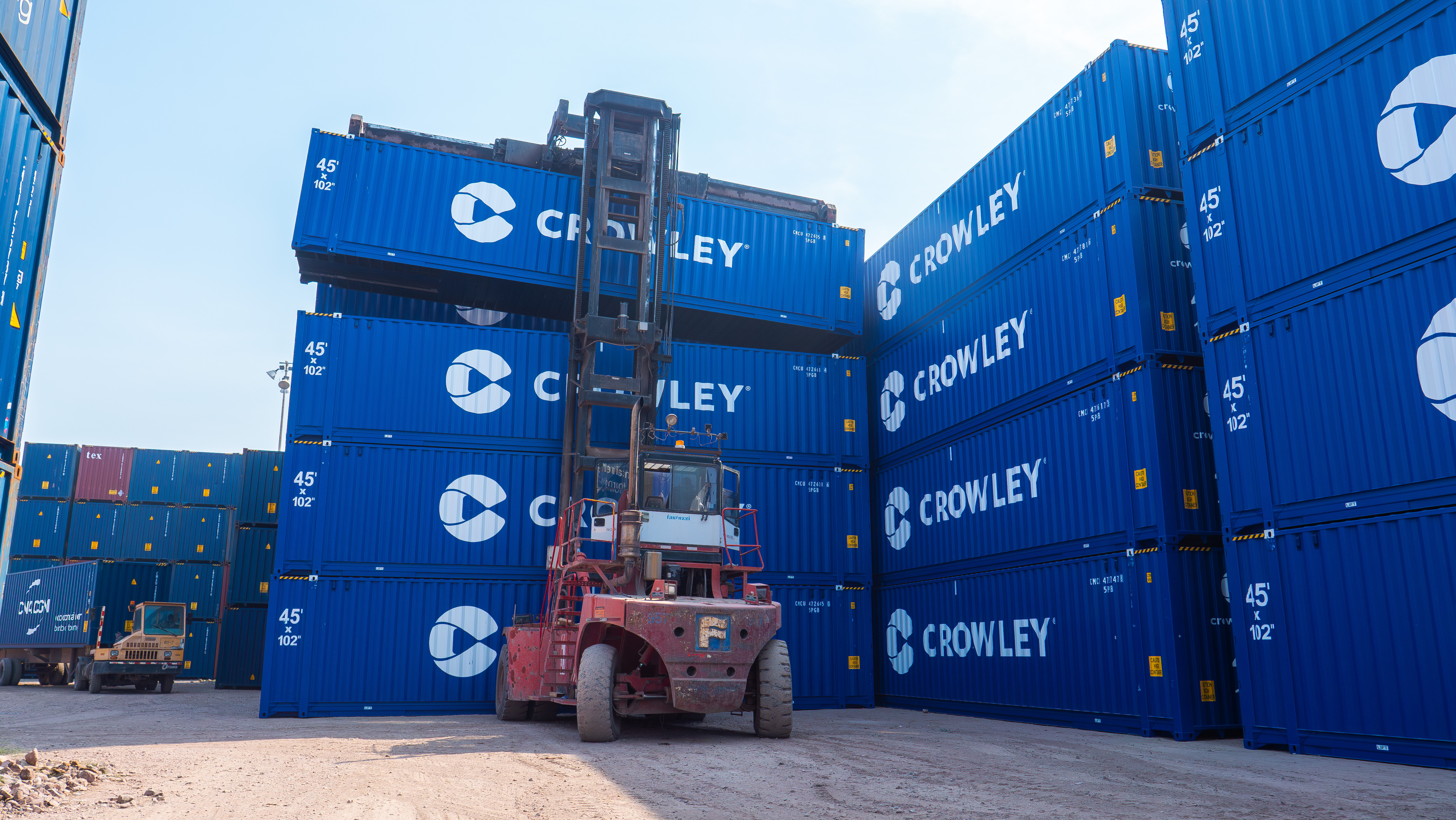 Whatever your equipment needs…
You Can Count on Crowley
Enclosed Containers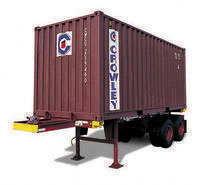 Inside Measurement: L- 19′ 4″, W – 7′ 8″, H – 7′ 10″
Door Opening: W – 7′ 8″, H – 7′ 5″
Cubic Capacity: 1,170
Maximum Legal Cargo Weight: 40,000
Maximum Tri-Axle Weight: 62,280
Tare Weight: 4,920
Inside Measurement: L- 39′ 6″, W – 7′ 9″, H – 8'10"
Door Opening: W – 7′ 8″, H – 8′ 6″
Cubic Capacity: 2,696
Maximum Legal Cargo Weight: 44,200
Maximum Overweight Cargo Weight: 58,290
Tare Weight: 8,910
Inside Measurement: L- 44′ 6″, W – 7′ 8″, H – 8′ 11″
Door Opening: W – 7′ 8″, H – 8′ 6″
Cubic Capacity: 3,040
Maximum Legal Cargo Weight: 41,700
Maximum Overweight Cargo Weight: 56,790
Tare Weight: 10,400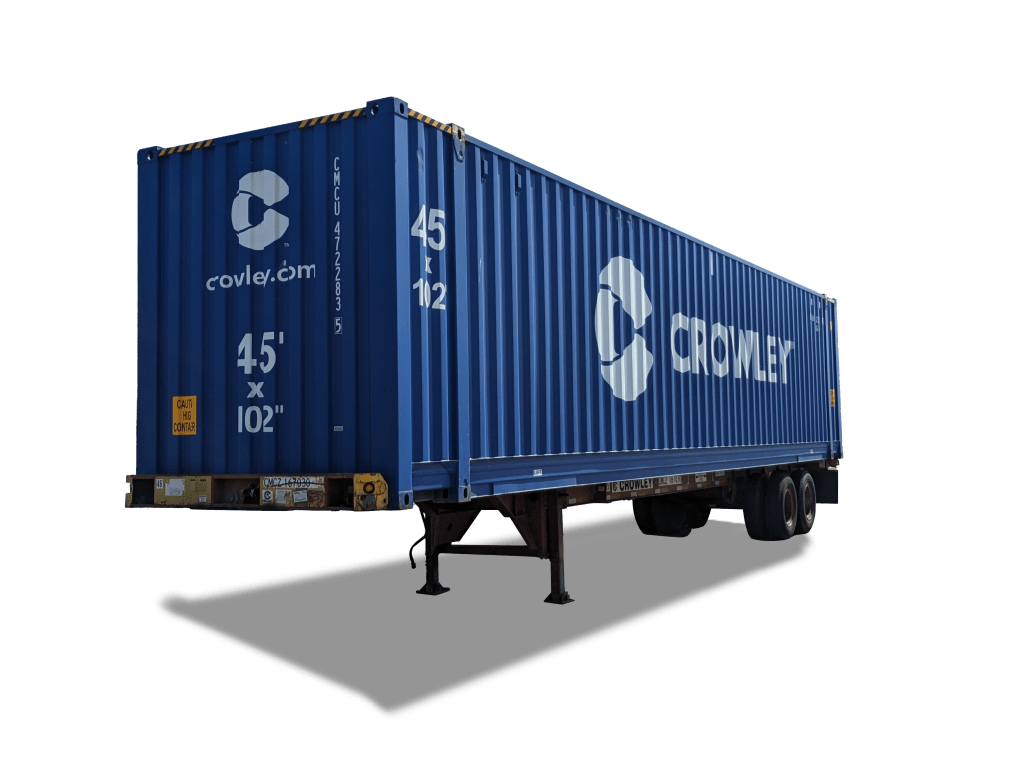 Inside Measurement: L- 44′ 6″, W – 8′ 3″, H – 8′ 11″
Door Opening: W – 8′ 2″, H – 8′ 11″
Cubic Capacity: 3,268
Maximum Legal Cargo Weight: 41,700
Maximum Overweight Cargo Weight: 56,730
Tare Weight: 10,470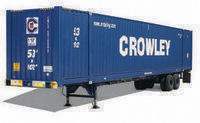 Inside Measurement: L- 52′ 6″, W – 8′ 3″, H – 8′ 11″
Door Opening: W – 8′ 2″, H – 8′ 11″
Cubic Capacity: 3,857
Maximum Legal Cargo Weight: 42,010
Maximum Overweight Cargo Weight: 55,350
Tare Weight: 11,850
Refrigerated and Insulated Equipment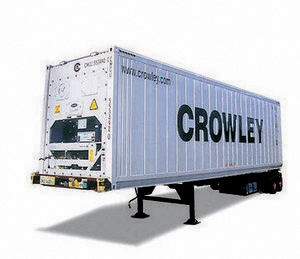 Inside Measurement: L- 38′, W – 7′ 6″, H – 8′ 4″
Door Opening: W – 7′ 5″, H – 8′ 4″
Cubic Capacity: 2,384
Maximum Legal Cargo Weight: 40,470
Maximum Overweight Cargo Weight: 58,000
Tare Weight: 10,250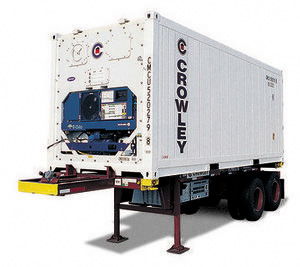 Inside Measurement: L- 17′ 10″, W – 7′ 6″, H – 7′ 5″
Door Opening: W – 7′ 6″, H – 7′ 5″
Cubic Capacity: 998
Maximum Legal Cargo Weight: 37,000
Maximum Overweight Cargo Weight: 60,670
Tare Weight: 6,530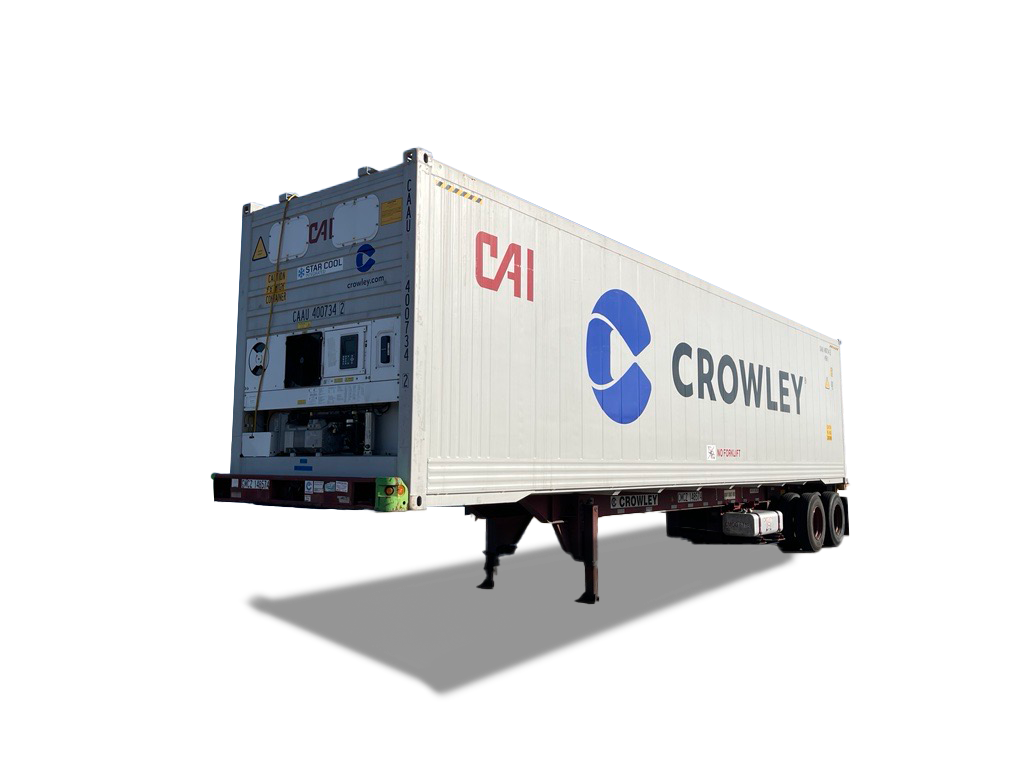 Inside Measurement: L- 43′, W – 8′, H – 8′ 4″
Door Opening: W – 8′, H – 8′ 4″
Cubic Capacity: 2,878
Maximum Legal Cargo Weight: 36,280
Maximum Overweight Cargo Weight: 55,000
Tare Weight: 13,170
Chassis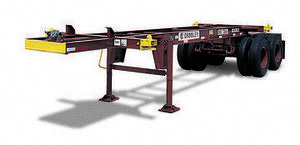 Inside Measurement: L- 23′ 6″, W – N/A, H – N/A
Maximum Cargo Weight: 67,200
Tare Weight: 7,000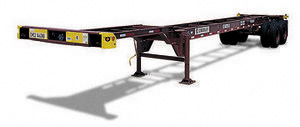 Inside Measurement: L- 40′ 8″, W – 8′, H – N/A
Maximum Cargo Weight: 67,200
Tare Weight: 6,900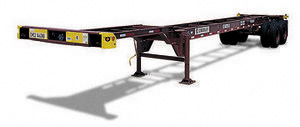 Inside Measurement: L- 45′ 8″, W – 8′, H – N/A
Maximum Cargo Weight: 67,200
Tare Weight: 7,950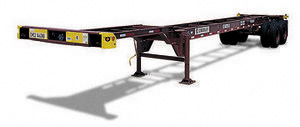 Inside Measurement: L- 53′ 8″, W – 8′, H – N/A
Maximum Cargo Weight: 67,200
Tare Weight: 7,900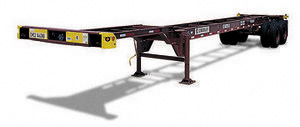 Inside Measurement: L- 43′ 7″, W – 9′, H – N/A
Maximum Gross Weight: 80,000 lbs
Tare Weight: 8,100 lbs
Specialty Equipment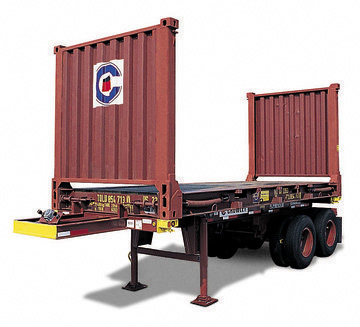 Inside Measurement: L- 19′ 5″, W – 7′ 10″, H – 7′ 4″
Door Opening: W – N/A, H – N/A
Cubic Capacity: N/A
Maximum Legal Cargo Weight: 39,600 lbs
Maximum Overweight Cargo Weight: 75,220 lbs
Tare Weight: 6,480 lbs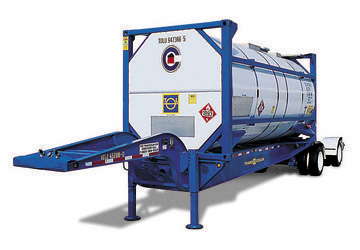 25,000 Liter (6,600 gallons)
Tare Weight 8,642 lbs
Maximum Gross Weight 79,366 lbs
Maximum Cargo Weight 70,724 lbs
24,000 Liter (6,340 gallons)
Tare Weight 8,025 lbs
Maximum Gross Weight 74,956 lbs
Maximum Cargo Weight 66,932 lbs
23,000 Liter (6,077 gallons)
Tare Weight 9,039 lbs
Maximum Gross Weight 74,956 lbs
Maximum Cargo Weight 65,918 lbs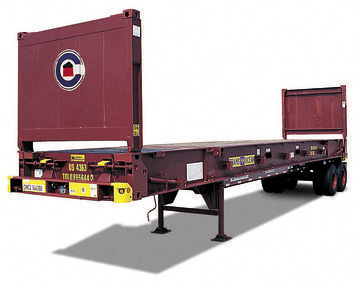 Inside Measurement: L- 39′ 6″, W – 7'10", H – 6′ 5″
Door Opening: W – N/A, H – N/A
Cubic Capacity: N/A
Maximum Legal Cargo Weight: 41,500 lbs
Maximum Overweight Cargo Weight: 75,840 lbs
Tare Weight: 11,685 lbs
Notes and Information
All weights are listed in pounds (lbs.).
53′ Equipment can only be utilized to and from the U.S. Mainland and Puerto Rico.
For guidance only for use on U.S. highways. Maximum weight allowances on individual units and shipments may vary per state depending on loading. Shippers are responsible for equipment loading, compliance with applicable road weight limitations and accurate weight declarations. Consult your Crowley representative for your specific needs.
Various containers, even within the same size category, can have different tare weights based on manufacturer design and building criteria. The above tare weights on this page represent the maximum tare for each piece of equipment in any particular size category. You will never receive a unit that has a tare that is more than what is stated here.
If actual tare on any unit you receive is less, than the actual tare may be used in place of these guidance figures for the SOLAS requirements.
Visit www.crowley.com/solas for frequently asked questions regarding SOLAS regulations or do not hesitate to contact our Customer Service department.
Get In Touch With Our Team of Experts