Perishables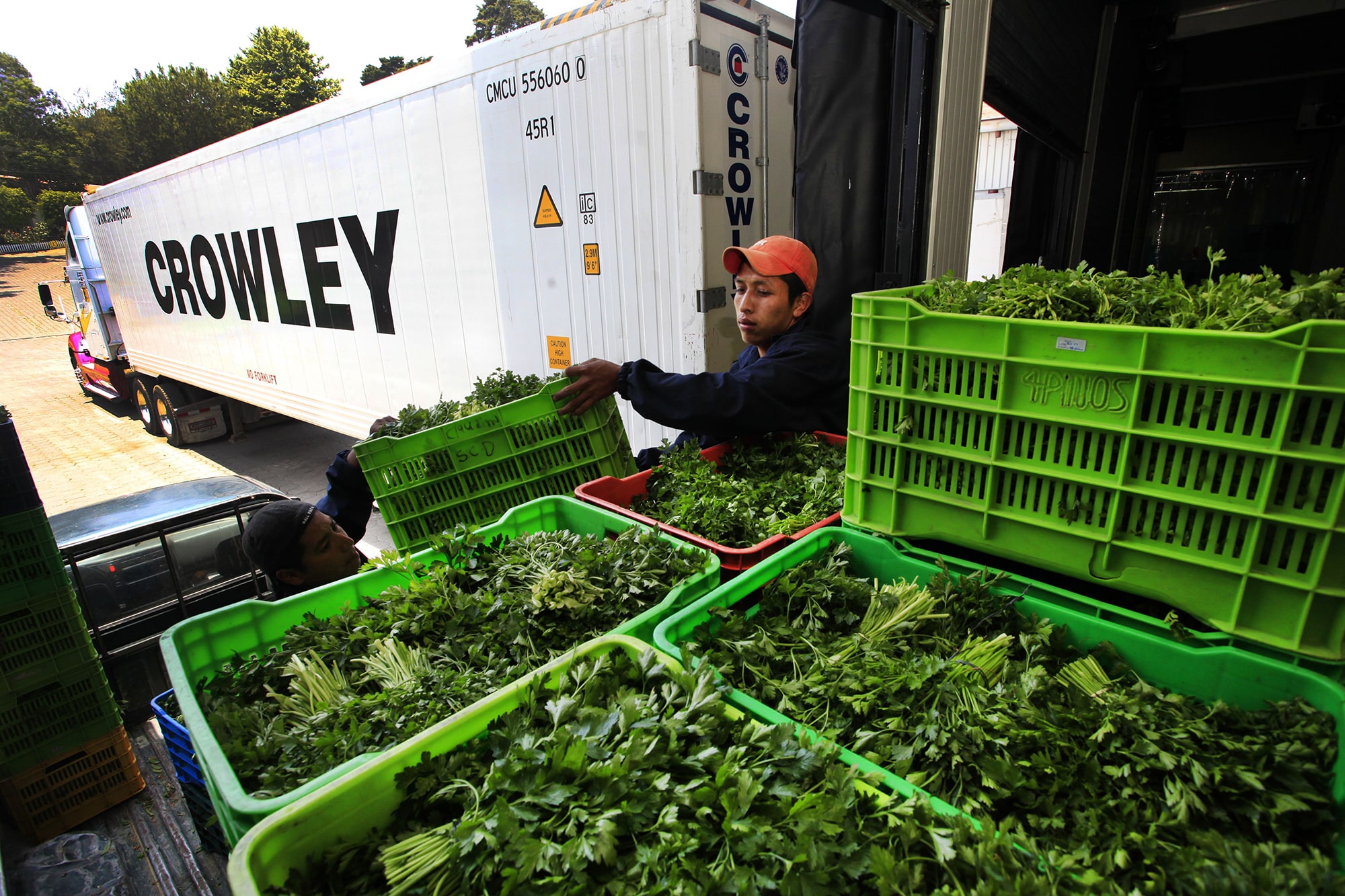 Perishables
Grow your business with unrivaled speed to market.
Today's consumers have a never ending appetite for the fruits, vegetables, fish and meats they love. Satisfying consumers' demand for food in the peak of freshness requires a precise orchestration of handling and services from grower to grocery store that leaves no margin for error or delay. Crowley alone has the expertise, equipment and commitment to make it happen day in and day out throughout the U.S., Caribbean and Central America.
Pick a partner who knows your business
Crowley Logistics helps farms, growers and other just-in-time producers take advantage of today's opportunities for fresh foods like no one else. We provide a competitive advantage through our streamlined integration of services that reveals efficiencies and enables shippers to get better products to market faster for less.
Create a streamlined route to success
Delivering foodstuffs at the peak of freshness requires a peak supply chain performance that goes beyond fast ocean service. That's why shippers consistently look to Crowley Logistics for a full supply chain solution.
We optimizes speed to market by sewing together multi-modal transportation, warehousing, customs documentation, inventory management, procurement, distribution planning, value-added warehousing activities, reverse logistics and managed land transportation.
We have the means to make you fast
Crowley Logistics provides you with the assets and access to services you need to move your product to market at the peak of readiness. We offer regular sailings throughout the region and a ready supply of modern, precisely-maintained refrigerated containers. Crowley experts will help you create an unbreakable cold chain by consulting you on packing techniques and providing refrigerated cargo transportation, temperature-controlled storage and more all the way to final destination in-country or in the U.S.
We help Puerto Rican groceries stock their shelves for success
The store with the freshest produce and best stocked shelves wins. In Puerto Rico, Crowley Logistics is the leading conduit of produce and groceries for the island's best-supplied groceries. Our frequent sailings and full-complement of supply chain services support the speed to market these stores rely on.
In addition to ocean transport, we provide inland delivery, in-city shipping and in-store stocking. It's a prime example of our ability to tailor complete solutions to meet customers' challenges with urgency and hands-on service.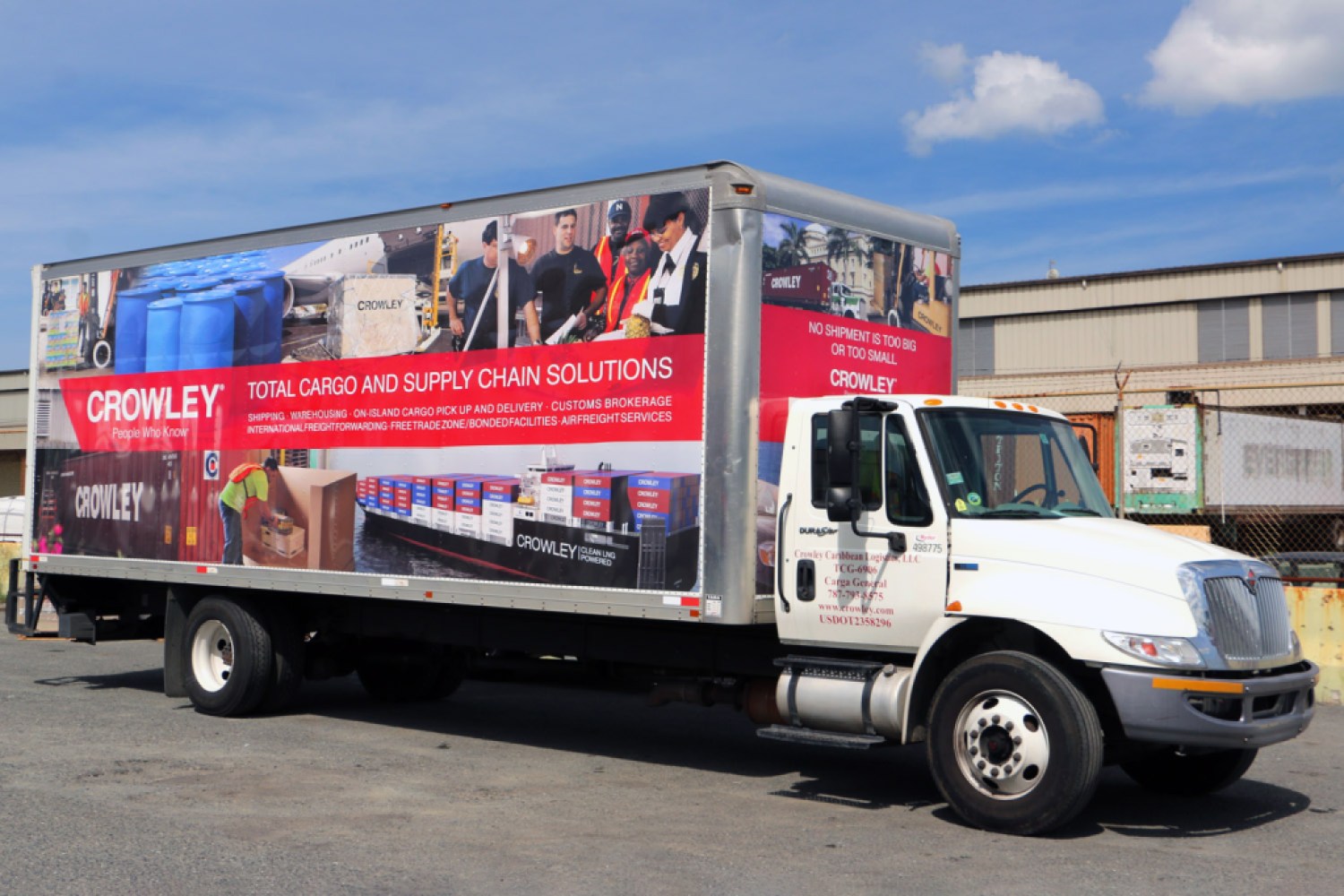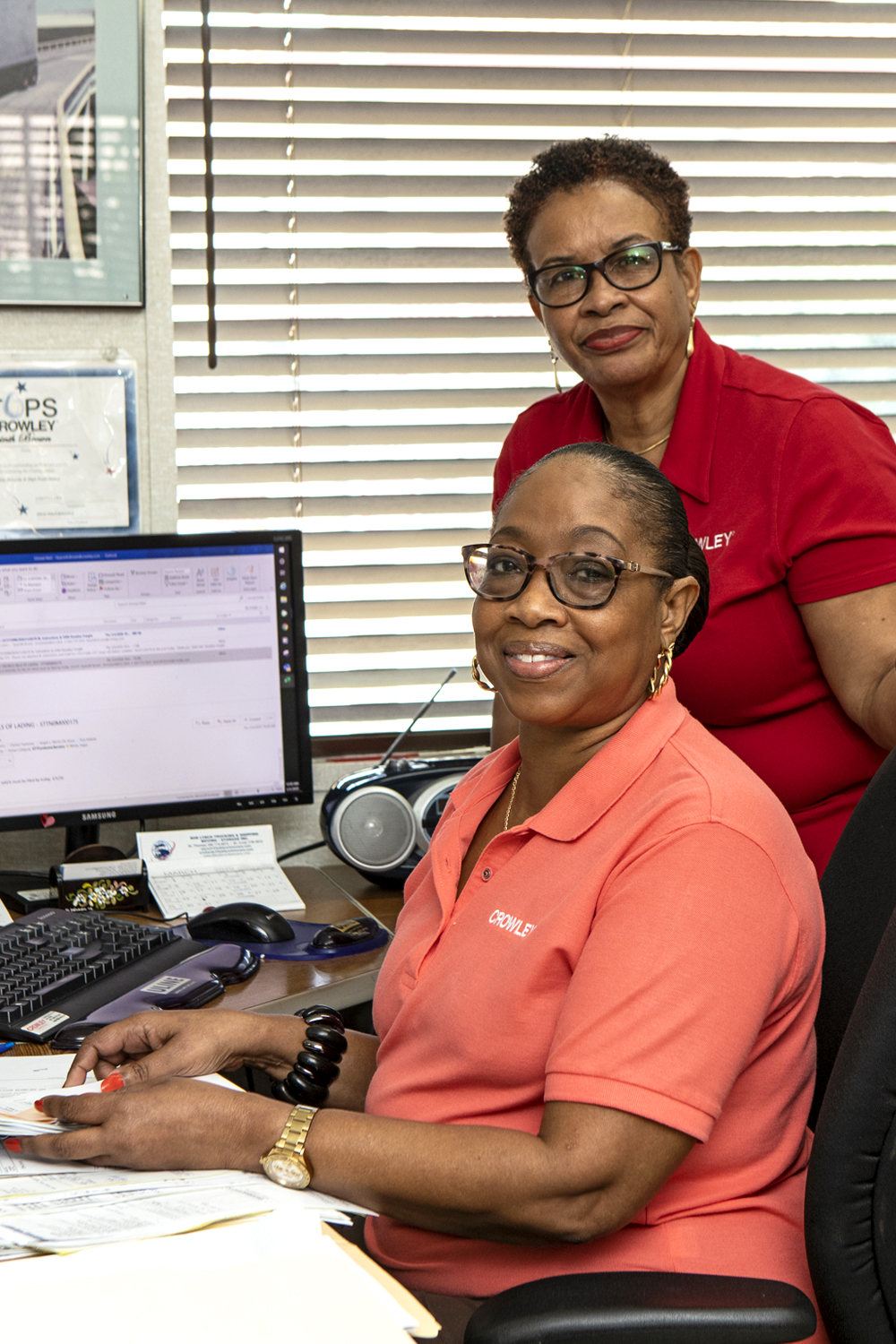 Work with the best in the field, grove or farm
Protect your investment with a partner you can trust. Crowley has provided direct supply chain services between Central America and the U.S. for over 55 years. We invented speed to market through our widespread, well-regarded ocean service and deep relationships with inland transportation providers and customs.
Our dedicated perishables team continues to define it by bringing operations, sales and customer service together on your behalf to ship your cargo safely and with urgency.
Other Industries: Construction | Automotive | Healthcare | Retail | Hospitality | Apparel
Get In Touch With Our Team of Experts