Cold Chain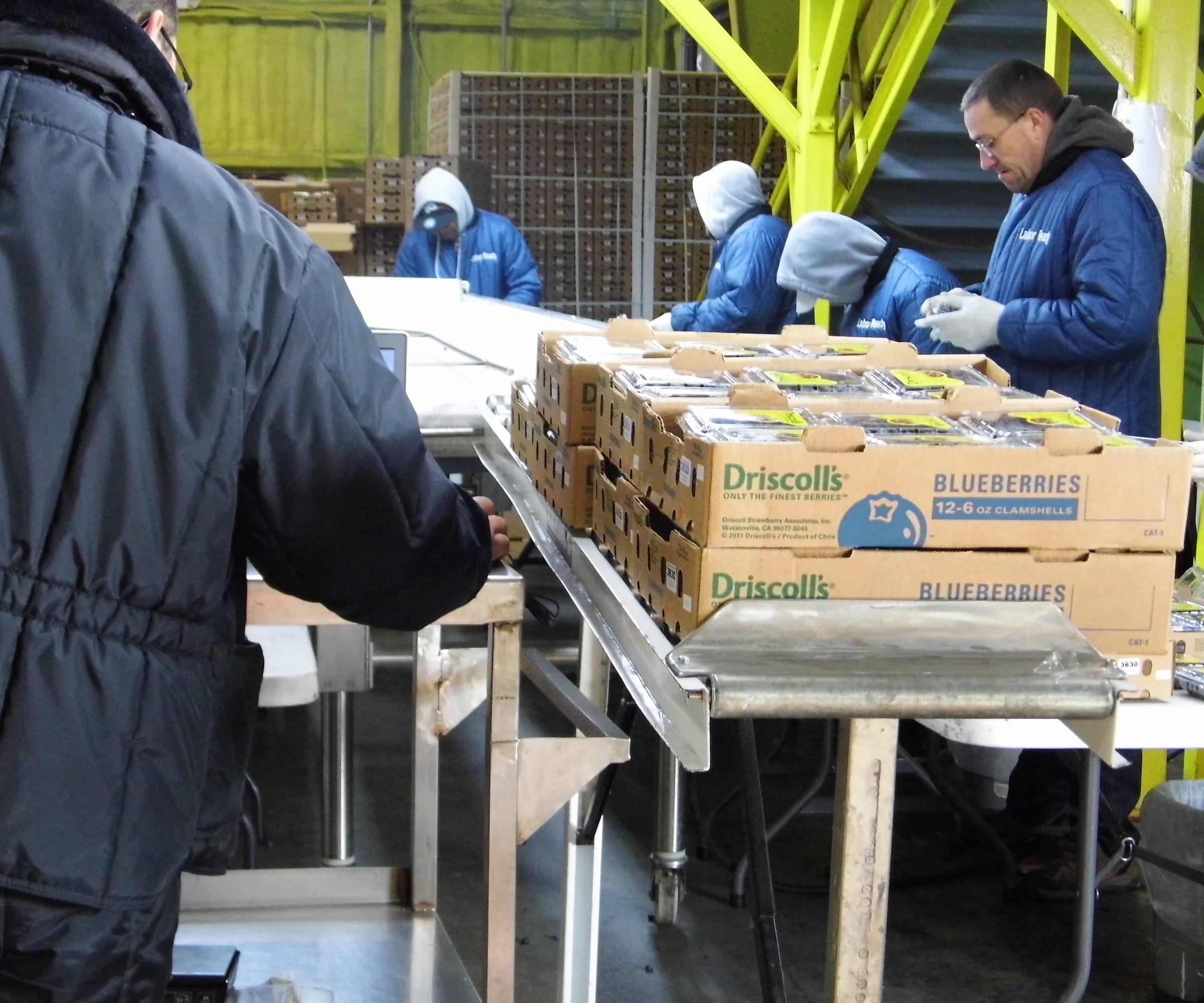 Crowley Logistics Cold Chain Solutions
Total solutions to keep perishable and frozen cargoes moving.
Whether you're shipping produce, proteins, seafood, other foodstuff, pharmaceuticals, cosmetics, or anything in between, Crowley has the state-of-the-art equipment, technology and expertise to help perishables move seamlessly along the supply chain.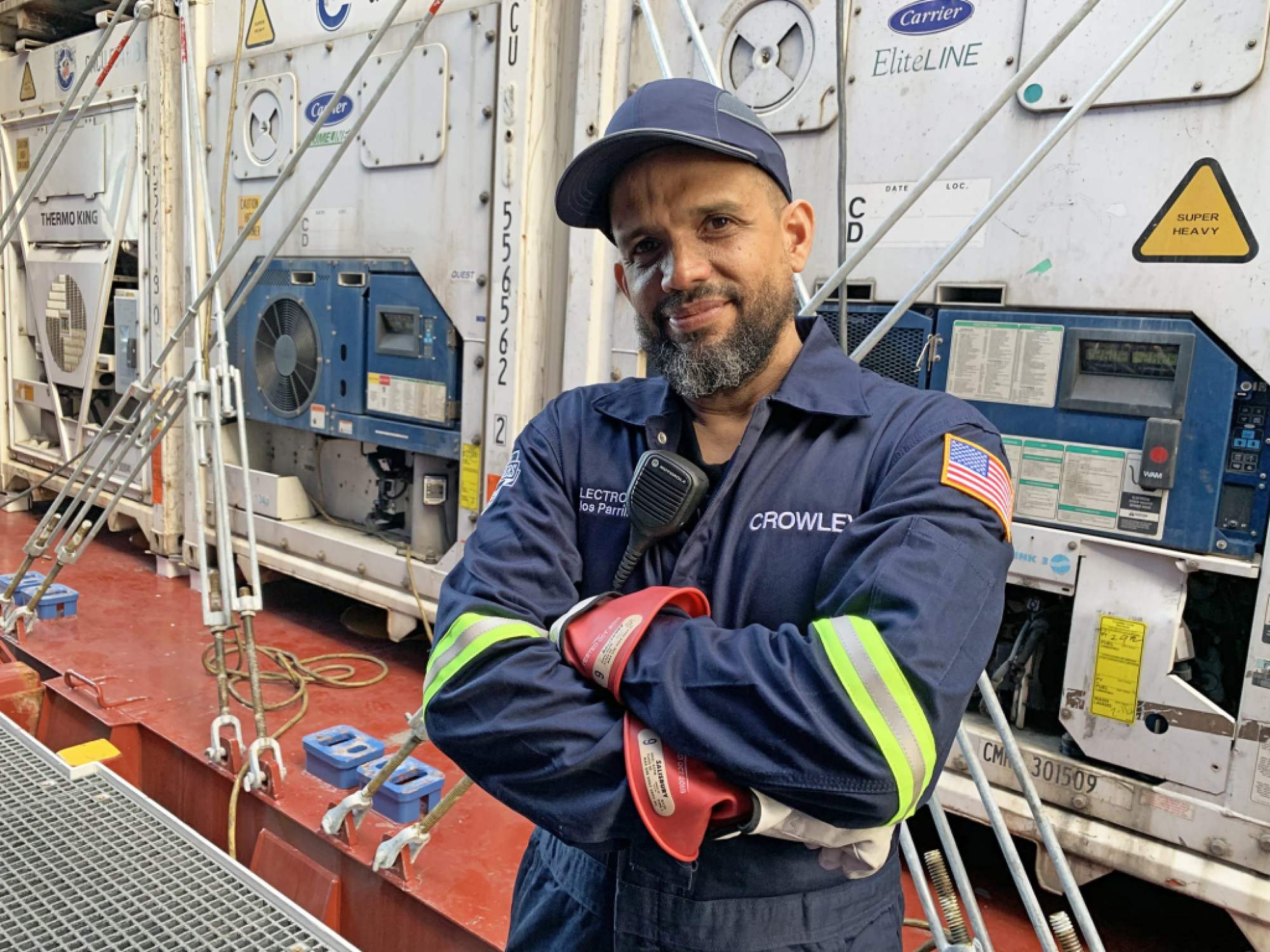 Leverage our regional leadership and cold chain expertise
With our footprint and knowledge, we have the ability to bundle individual cold-chain services into one comprehensive logistics solution including ocean and air freight, inland trucking and even storage and distribution services.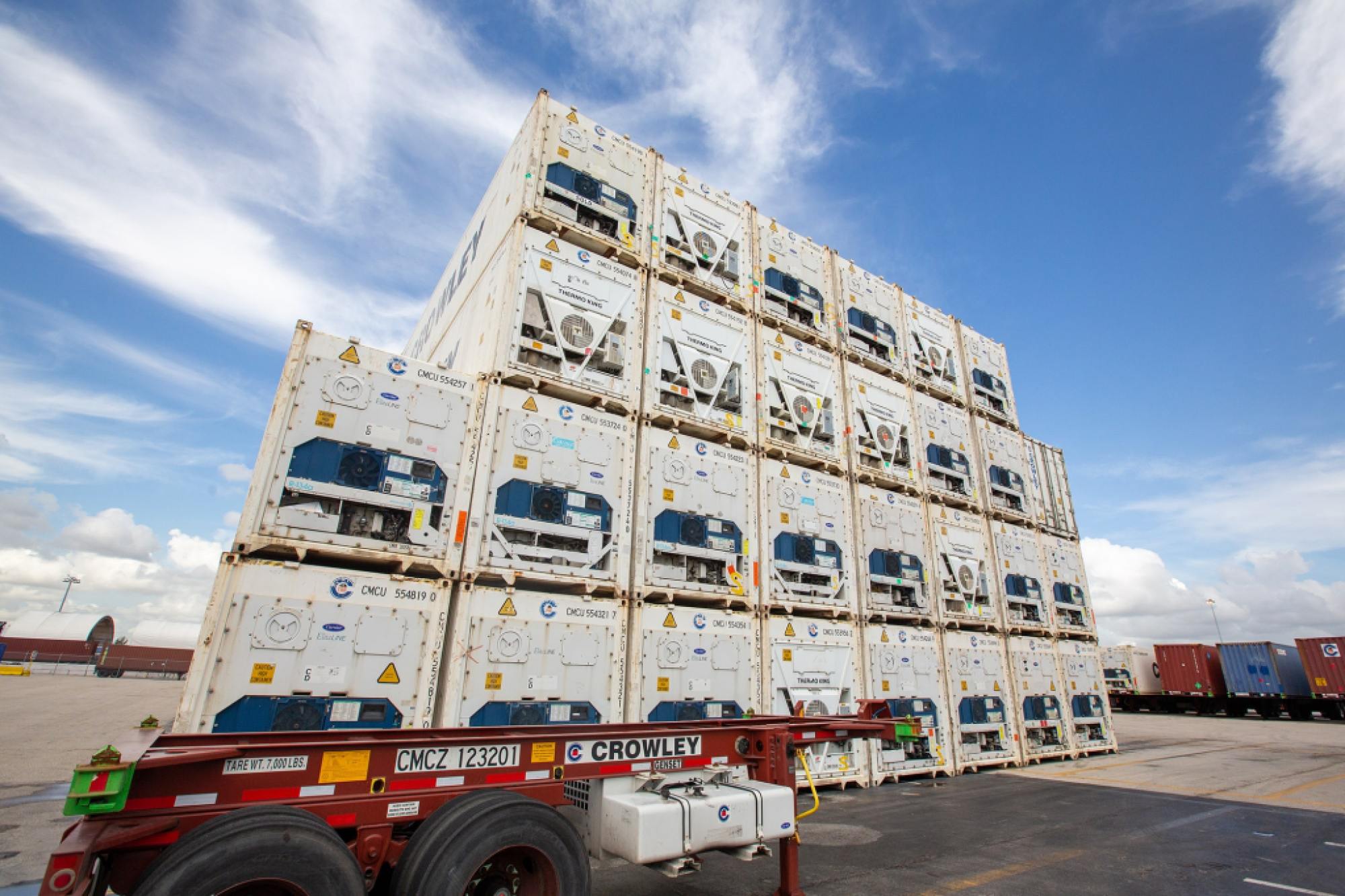 Work with modern, reliable equipment
We have some of the most modern and reliable refrigerated containers in the business, including Carrier, Thermo King and Star Cool refrigeration units with advanced microprocessors to accommodate a broad product range.
Rely on the cool heads at Crowley
Crowley customers know that the true difference lies in the expertise and helpfulness of our team. You can depend on us to recommend the right equipment, explain loading techniques, track your shipment throughout the entire move, and work with government agencies to have your products cleared as quickly as possible. With on-call, dedicated refrigerated (reefer) customer service experts at your disposal, we are the best choice to ensure your perishables speed to market at the peak of freshness.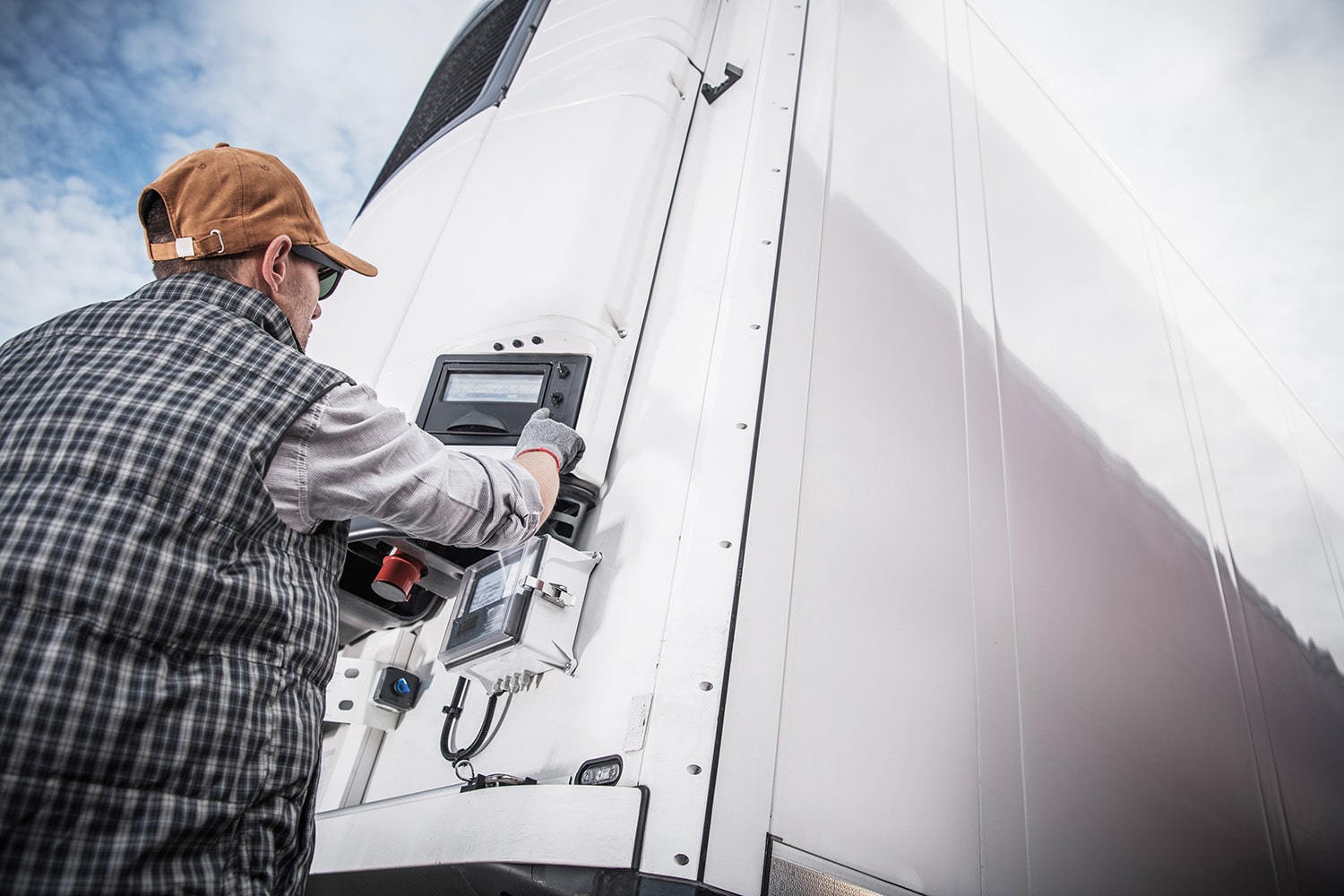 Temperature Monitoring Throughout the Journey
Crowley offers perishables shippers reefer temperature monitoring and control when using Crowley's refrigerated container fleet. Our smart technology is a cloud based program that monitors the performance of reefers on land and water.
Key Features and Customer Benefits
Continuous remote monitoring and control of reefer with coverage on land and at sea
Tracking via Geo Fencing: location specific (geofence) events, alerts and notifications
Real time reefer temperature deviation alerts
Proactive prevention of temperature related damage to product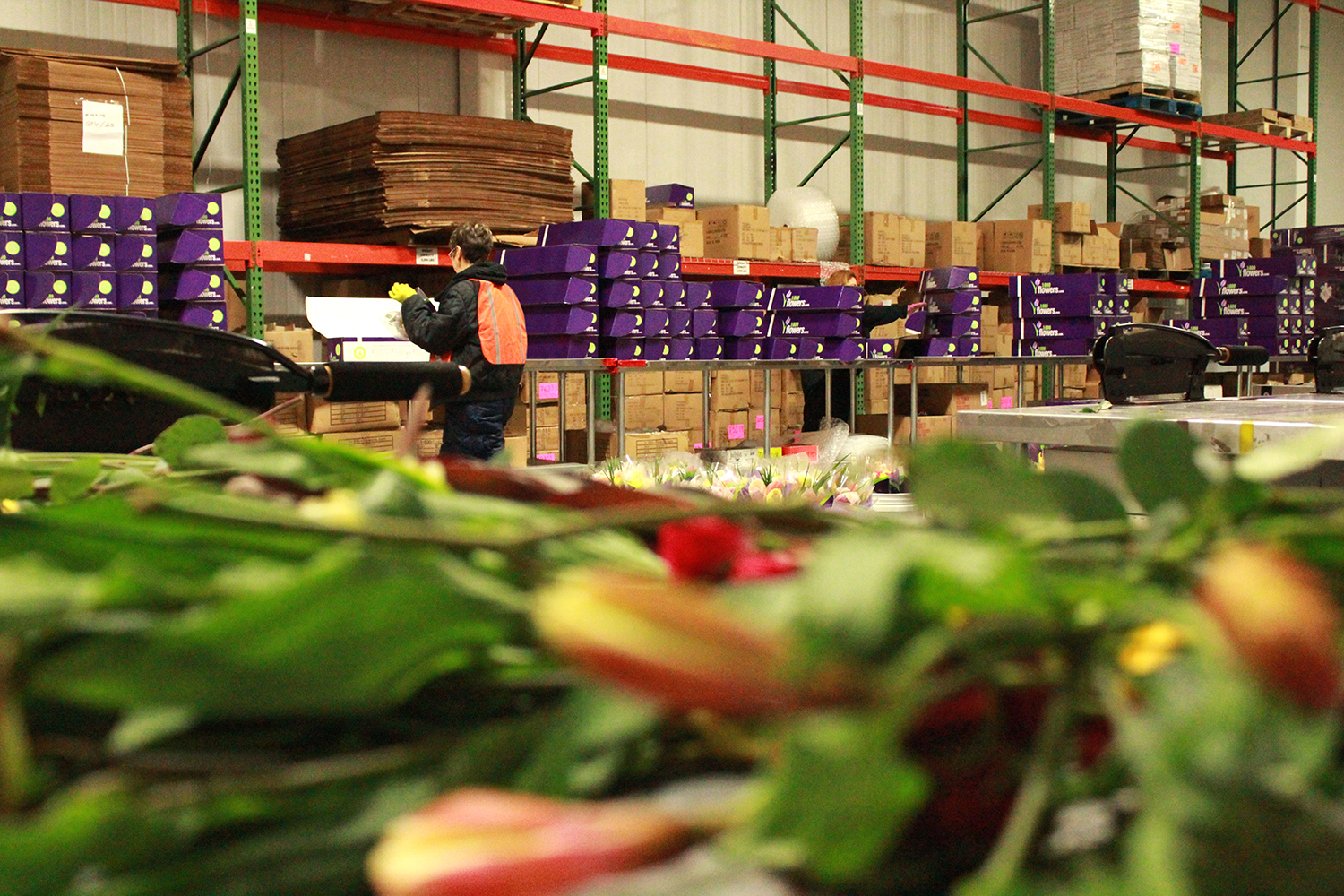 Cold Storage and Cross-Docking
We also offer our customers humidity and temperature-controlled warehousing solutions in Miami and Jacksonville, Fla., to handle a wide range of variant temperature commodities.
The spacious warehouses are equipped with multiple features for perishables arriving in Northeast or South Florida from Latin and South America, the Caribbean, Europe, Asia and the Far East with destinations throughout the U.S. and beyond. CrowleyFresh can also serve as an in-transit consolidation/deconsolidation point for fully perishable loads, or for those looking to combine perishable and dry loads together for more economical and reliable transit.
When you have perishables to ship, there is only one team that has all the logistics services and personnel to keep your cargo cool, fresh and moving.
Get In Touch With Our Team of Experts