Products and Services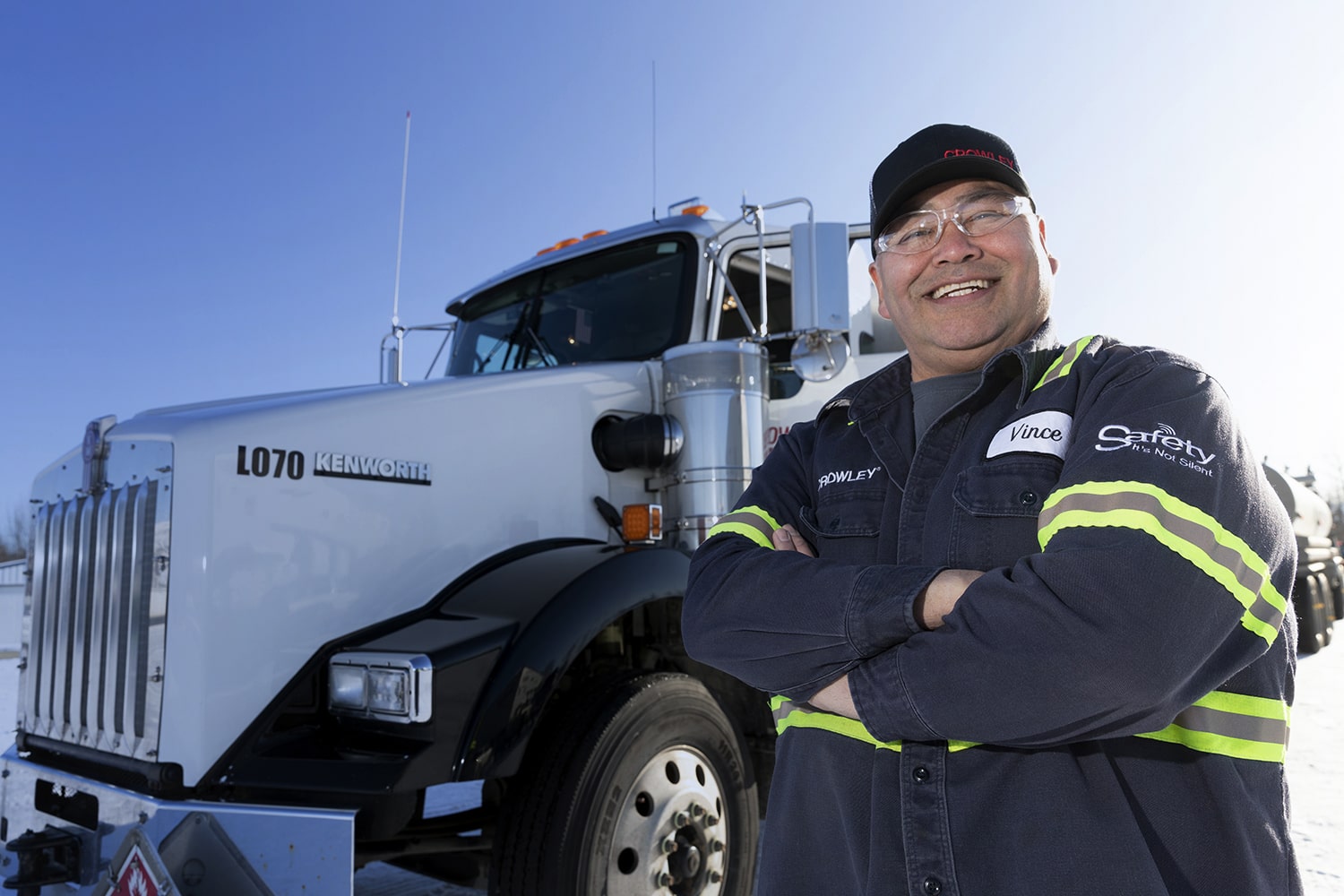 Crowley Fuels Alaska
Crowley Fuels Alaska with Quality Products and Services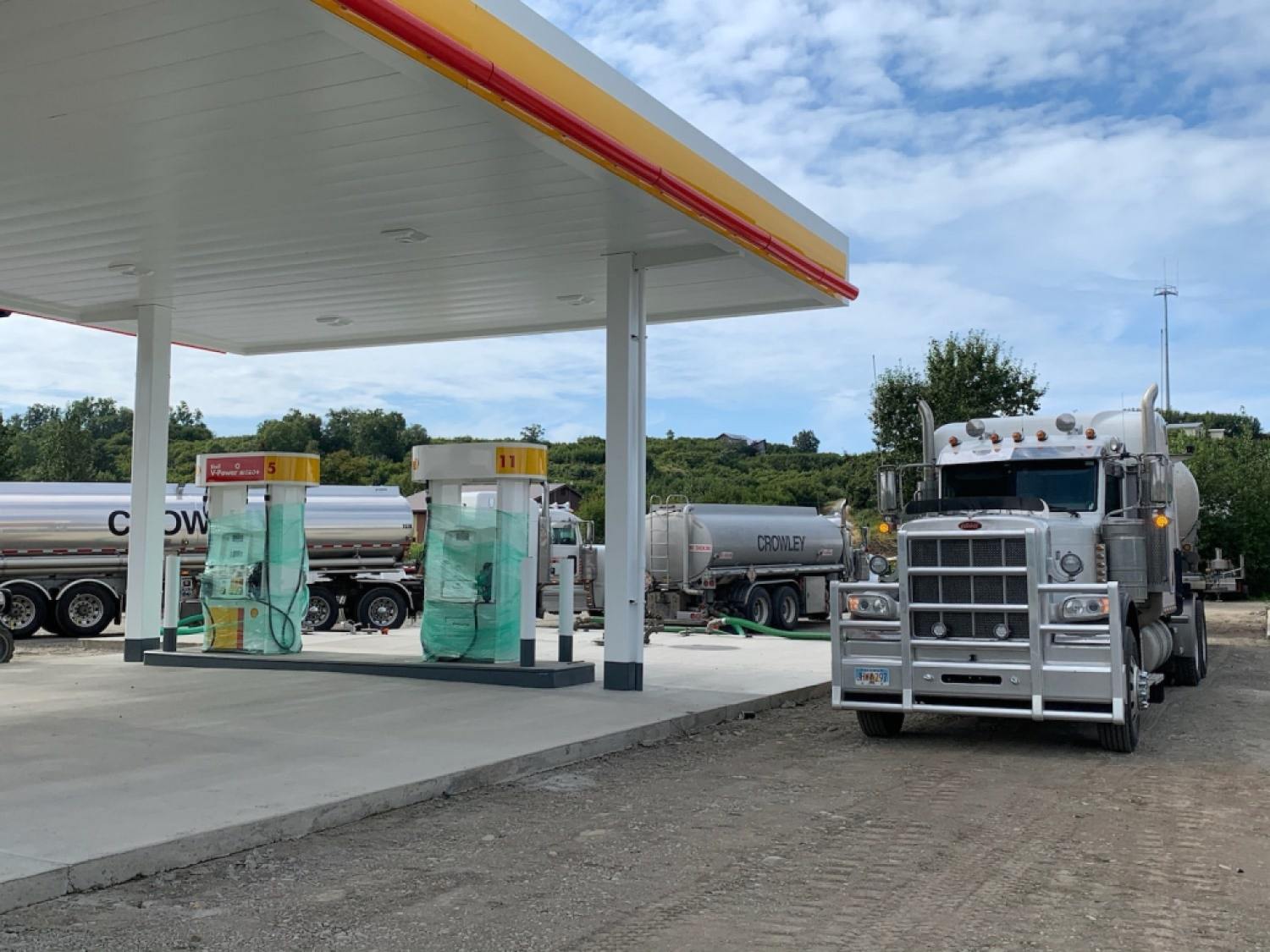 Crowley Fuels is pleased to serve both residential and commercial customers in more than 280 communities across Alaska with a wide range of quality fuel products and services, and a commitment to safe, friendly, dependable service.
Statewide Service
We use our extensive company-owned and -operated truck and tank trailer fleet to deliver fuels all along Alaska's highway system, while our specially designed tugs and barges deliver fuel and supplies to the most remote corners of the state. Each of our terminals also have delivery vehicles that serve their local communities.
Heating fuel
We deliver heating fuel to homes and businesses across the state, always with a focus on safety, quality and reliability.
Propane
We're one of Alaska's largest propane suppliers, delivering in bulk, tanks and bottles, and are Alaska's exclusive Blue Rhino provider.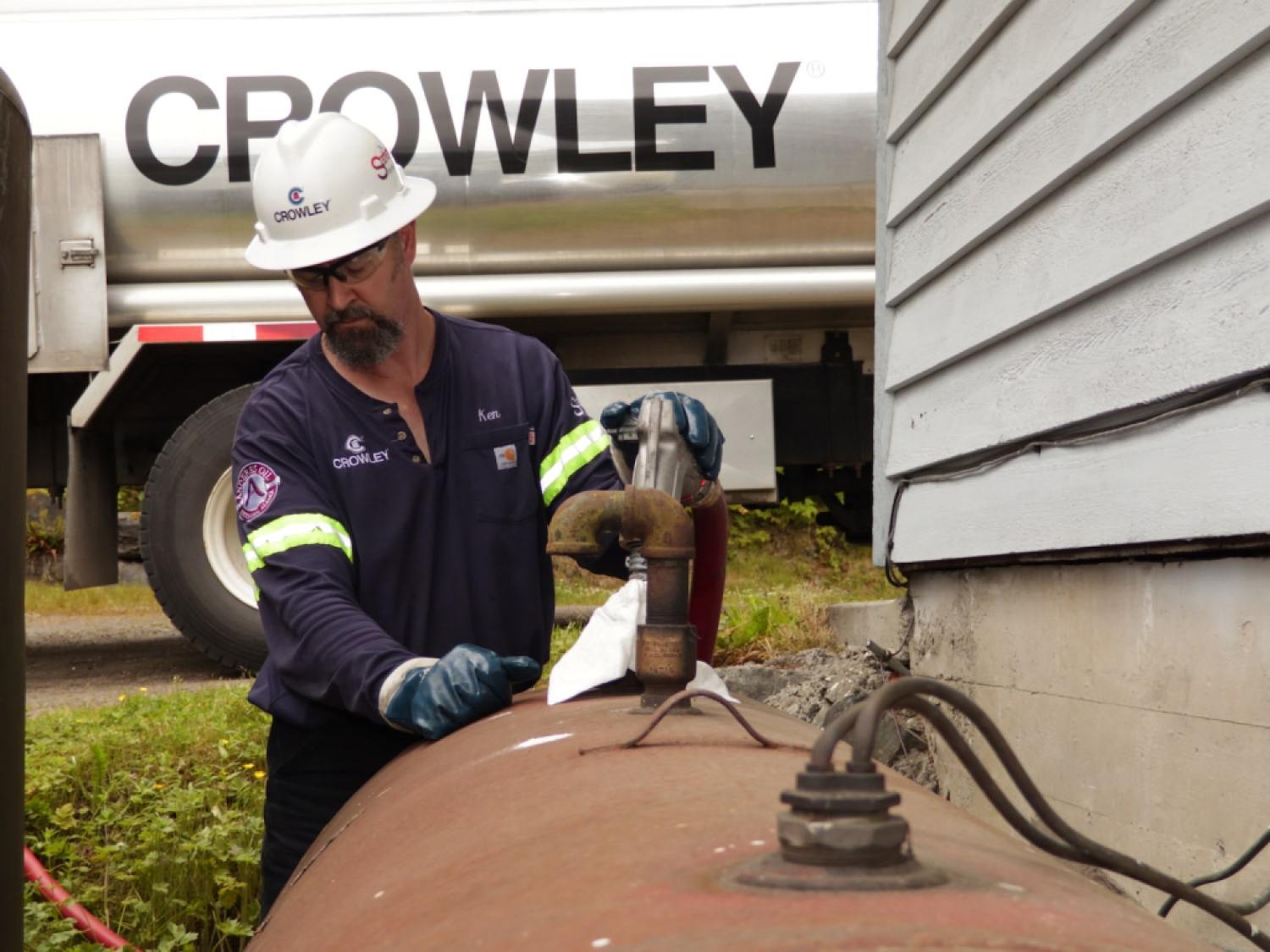 Retail gas and diesel
We service 31 company- and dealer-owned retail fueling stations around the state, where customers can easily fill up with unleaded gasoline and diesel fuel at 24-hour, self-service cardlocks. We also transport and deliver fuel for large retailers outside our network of company- and dealer-owned gas stations. And when you can't come to us, we come to you – delivering diesel fuel to commercial businesses, construction sites, gold mines and other outposts.
An industry partner
From small projects to complex operations, Crowley is here to serve Alaska industry with competitive, dependable and responsive fuel delivery. From construction to mining to fisheries, we are here to keep your project moving forward.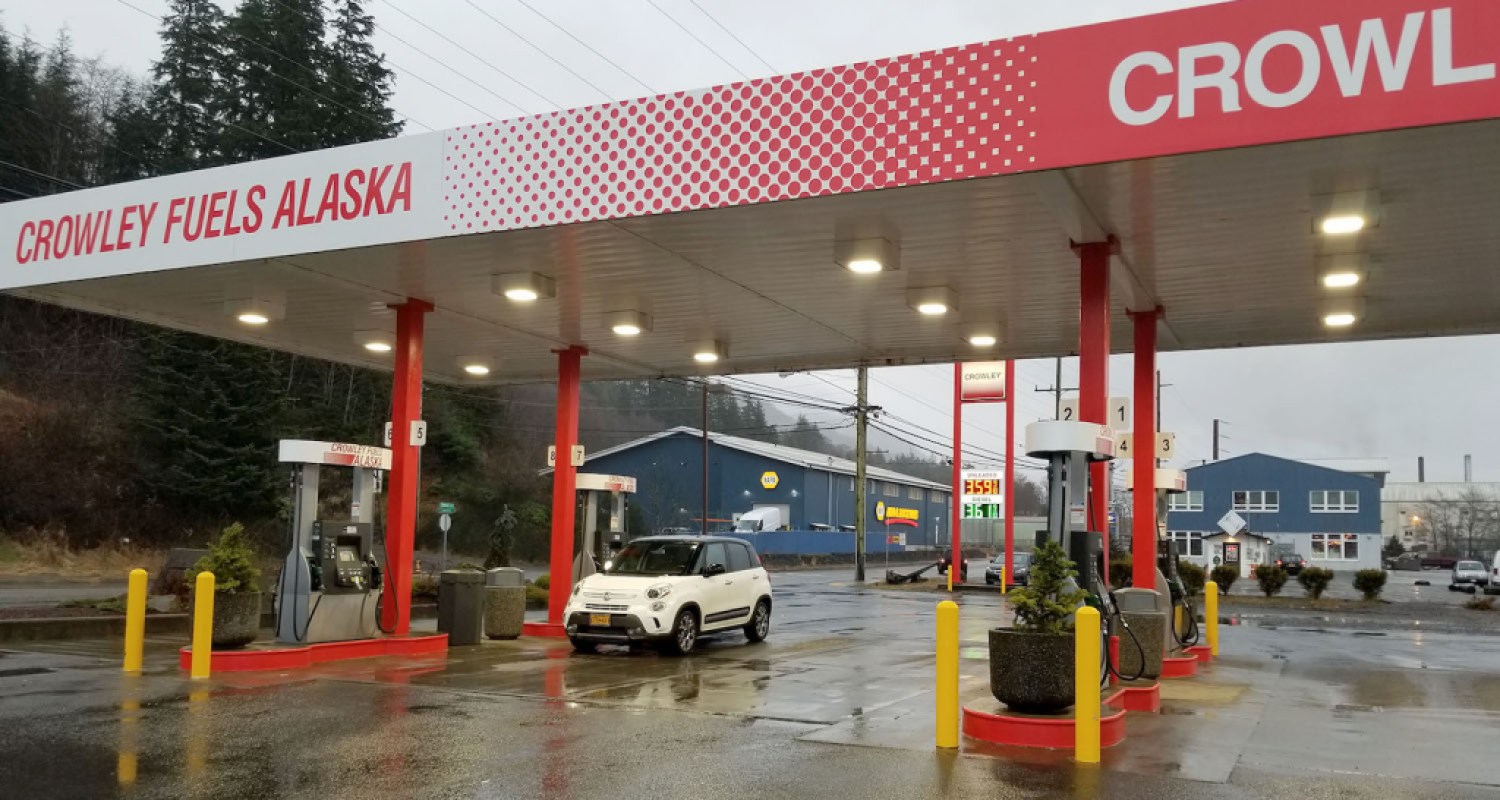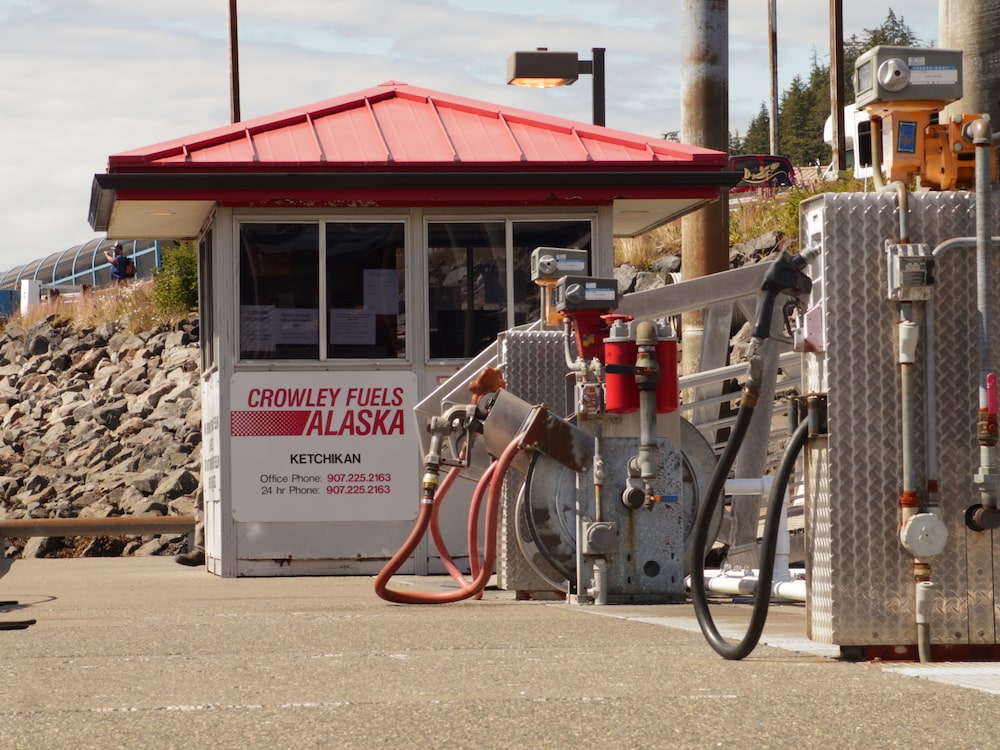 Marine fuel
From fueling small vessels at our marine fuel docks to supporting the commercial fishing industry through offshore fueling services, vessel operators across Alaska count on Crowley for their marine fuel.
Packaged petroleum products
We offer a full array of packaged petroleum products, such as motor oil, antifreeze, brake fluid, fuel additives and more, for our customers' automotive, aviation, construction, mining and marine needs.
Government services
For decades, Crowley has safely and successfully delivered fuel and materiel over the shore in remote and austere locations in support of government and commercial customers.
Crowley is also proud to support DLA-Energy Pacific at Alaska and its customers through the challenges of vast wilderness, rugged mountains, frozen tundra and extreme weather conditions unique to Alaska.
Crowley's fuel storage and distribution capabilities enable DLA-Energy to support its customers in Alaska, including Air Force, Army, National Guard, Coast Guard, Federal Aviation Administration, Bureau of Indian Affairs, National Park Service and other federal agencies.
Tank leasing and monitoring
For the convenience and peace of mind of our customers, we offer fuel tank leasing and monitoring. With tank leasing from Crowley, you'll have onsite fuel storage for your project. We utilize smart tank technologies to monitor tank levels, providing real-time re-supply status, responsive customer service and accurate information.