Talkeetna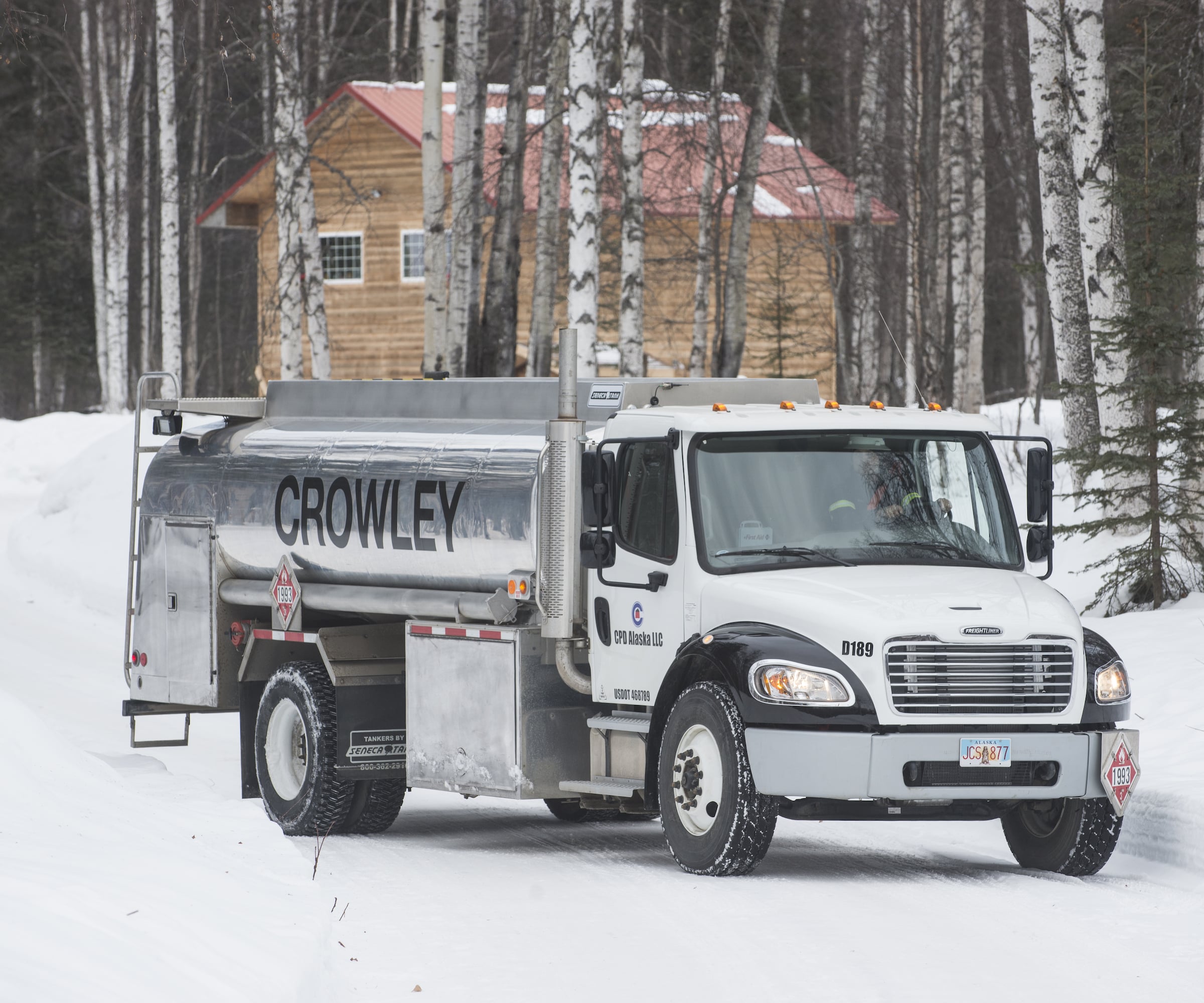 Crowley Fuels Alaska
Talkeetna Fuel Delivery and Services
Location Information
Talkeetna Office and Gas Station
M 10.4 Talkeetna Spur Road
Talkeetna, AK 99676
Office: (907) 733-2620
Hours of Operation: Mon through Fri 8am – 5pm
Gas Station Information:
We also operate a retail cardlock station with unleaded gasoline and diesel at Mile 10.4 Talkeetna Spur Road. This station accepts Visa, MasterCard and Crowley proprietary cards. (Businesses and residents interested in a Crowley Card can call Crowley's Talkeetna office at 907-733-2620 for details.)
Products
Propane
Propane cylinders and accessories
Diesel fuel
Jet A
Unleaded gasoline
Lubricants
Gasoline
AV 100LL
Fuel tanks and accessories
Toyo stoves
Services
Auto-fill service
Retail cardlock sales
Heating fuel delivery
Diesel delivery
Gasoline delivery
AV100LL delivery
Jet A delivery
Aviation into-wing fueling
Propane delivery
Contractor support services
Lubricant supply
Communities We Serve
Crowley Fuels is pleased to serve our neighbors in Talkeetna, Trapper Creek and the Susitna Valley communities with a range of fuel products and services for home and business, including heating fuel, gasoline, diesel, aviation fuels and propane. Our friendly, experienced, local team in Talkeetna is dedicated to providing high-quality fuels, reliable service, and an unwavering commitment to safety.
Save on heating fuel in Talkeetna
Be sure to ask about our heating fuel auto-fill program, offering convenience, peace of mind and savings. Our auto-fill customers receive a discount on every gallon – and never run out of fuel.
Giving back
We live and work here, alongside the people and businesses we serve. We understand the importance of supporting the communities where we do business, and demonstrate this commitment to community in various ways.