Valdez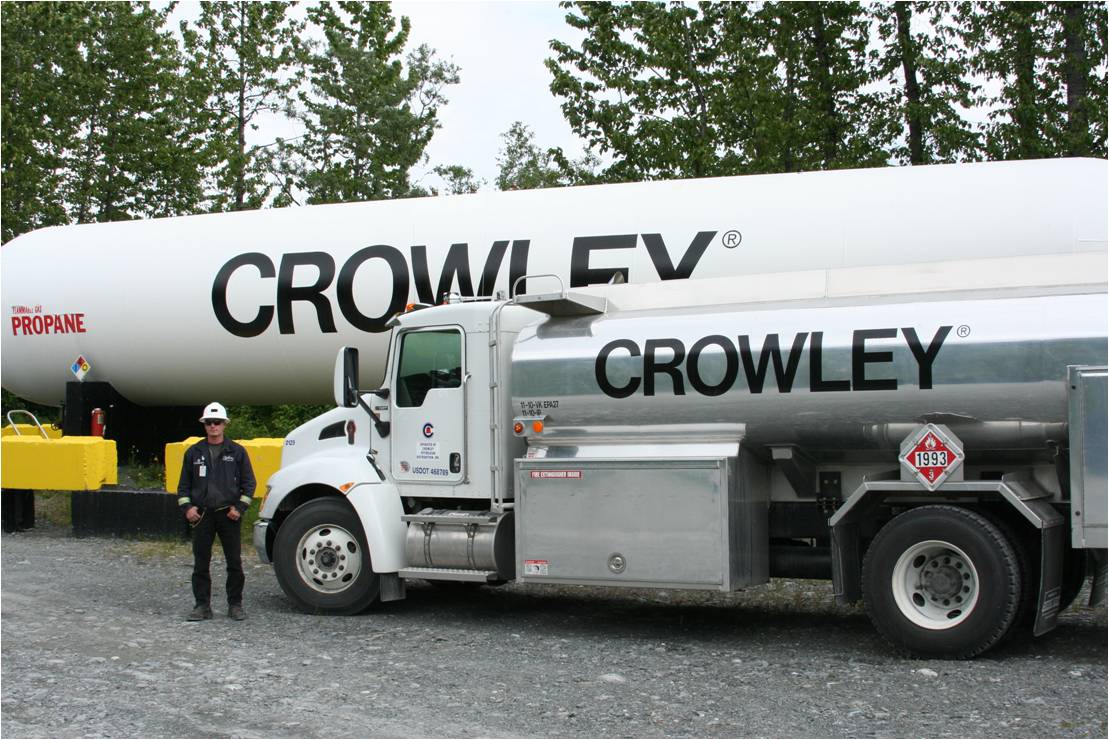 Crowley Fuels Alaska
Valdez Products and Services
Location Information
5671 Airport Road
(Airport Rd and Richardson Hwy)
PO Box 767
Valdez, AK 99686
Office: (907) 835-4558
Hours of Operation: Mon through Fri 8am – 5pm
Valdez Small Boat Harbor hours, effective July 1
South Dock MON-SUN 6am-9pm
North Dock SAT-SUN 8am-5pm
Communities We Serve
We supply heating fuel, propane, lubricants and accessories to residents and commercial business year-round in Valdez and the Southern Richardson Highway corridor, and to vessels on the water from Crowley's two fuel docks in the Valdez Harbor. Crowley also provides plumbing and heating services to homes and businesses in Valdez.
Products
Gasoline
Diesel fuel
Jet A
Propane
Lubricants
Fuel tanks and accessories
Propane cylinders and accessories
Toyo stoves
Services
Heating fuel delivery
Auto-fill service
Diesel delivery
Gasoline delivery
AV100LL delivery
Jet A delivery
Propane delivery
Contractor support services
Lubricant supply
Plumbing and heating services

Crowley Fuels salutes the men and women on the front lines keeping our communities healthy and safe.
Military and first responders can receive a special discount on heating fuel, our way of saying THANK YOU. Contact Crowley Fuels today to learn more and sign up.
Save on heating fuel in Valdez
Be sure to ask about our heating fuel auto-fill program, offering convenience, peace of mind and savings. Our auto-fill customers receive a discount on every gallon – and never run out of fuel.
Giving back
We live and work here, alongside the people and businesses we serve. We understand the importance of supporting the communities where we do business, and demonstrate this commitment to community in various ways.