Management Systems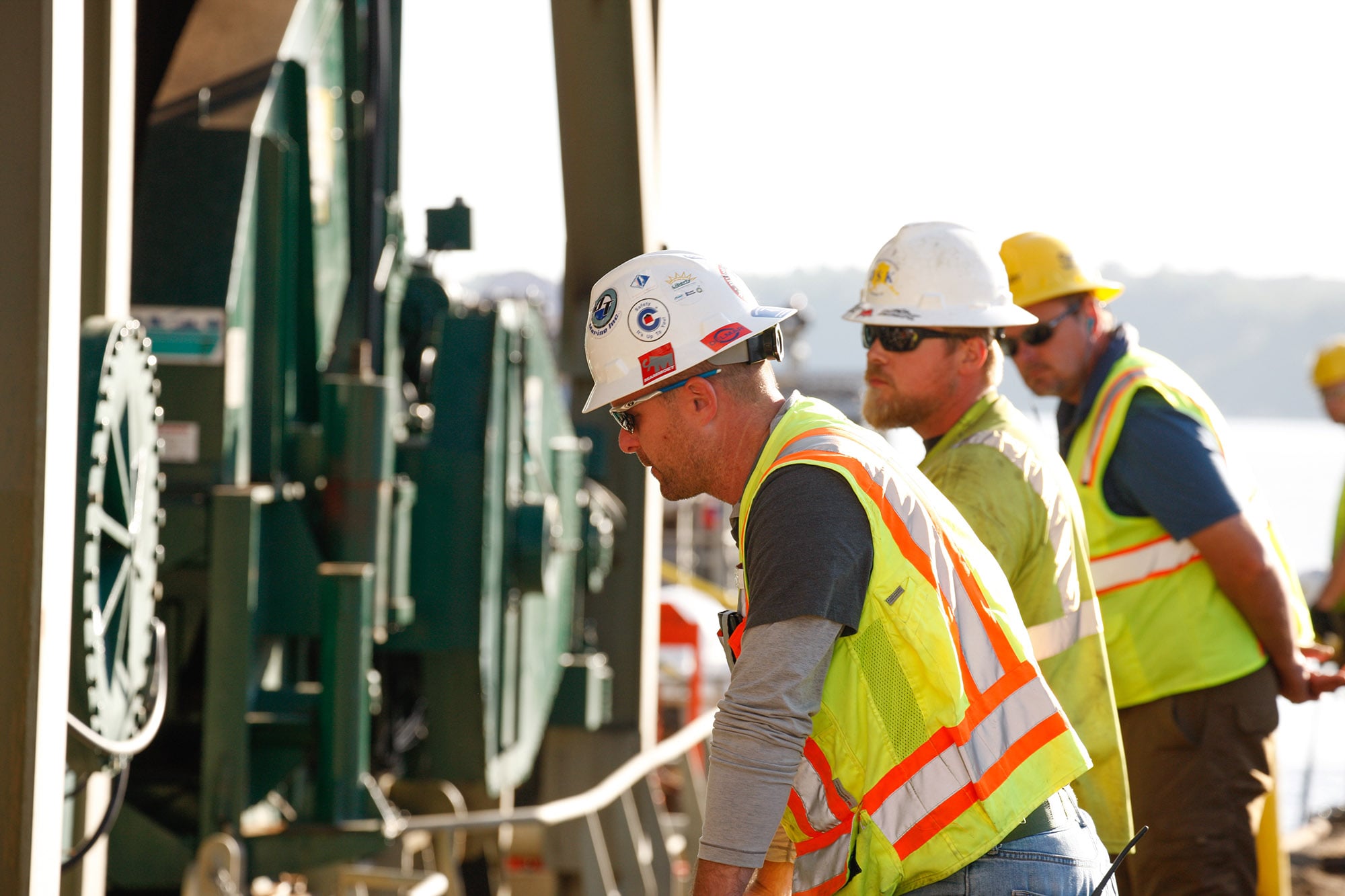 Safety, Sustainability, and Resilience
Management Systems
Management System Overview
Each company in the Crowley family places the highest emphasis on individual safety, security, environmental protection and customer satisfaction.
Our Management System processes ensure a safe, secure and healthy workplace; protection of the environment and quality service for our customers. This system is critical to our performance and upholding it is the responsibility of all employees.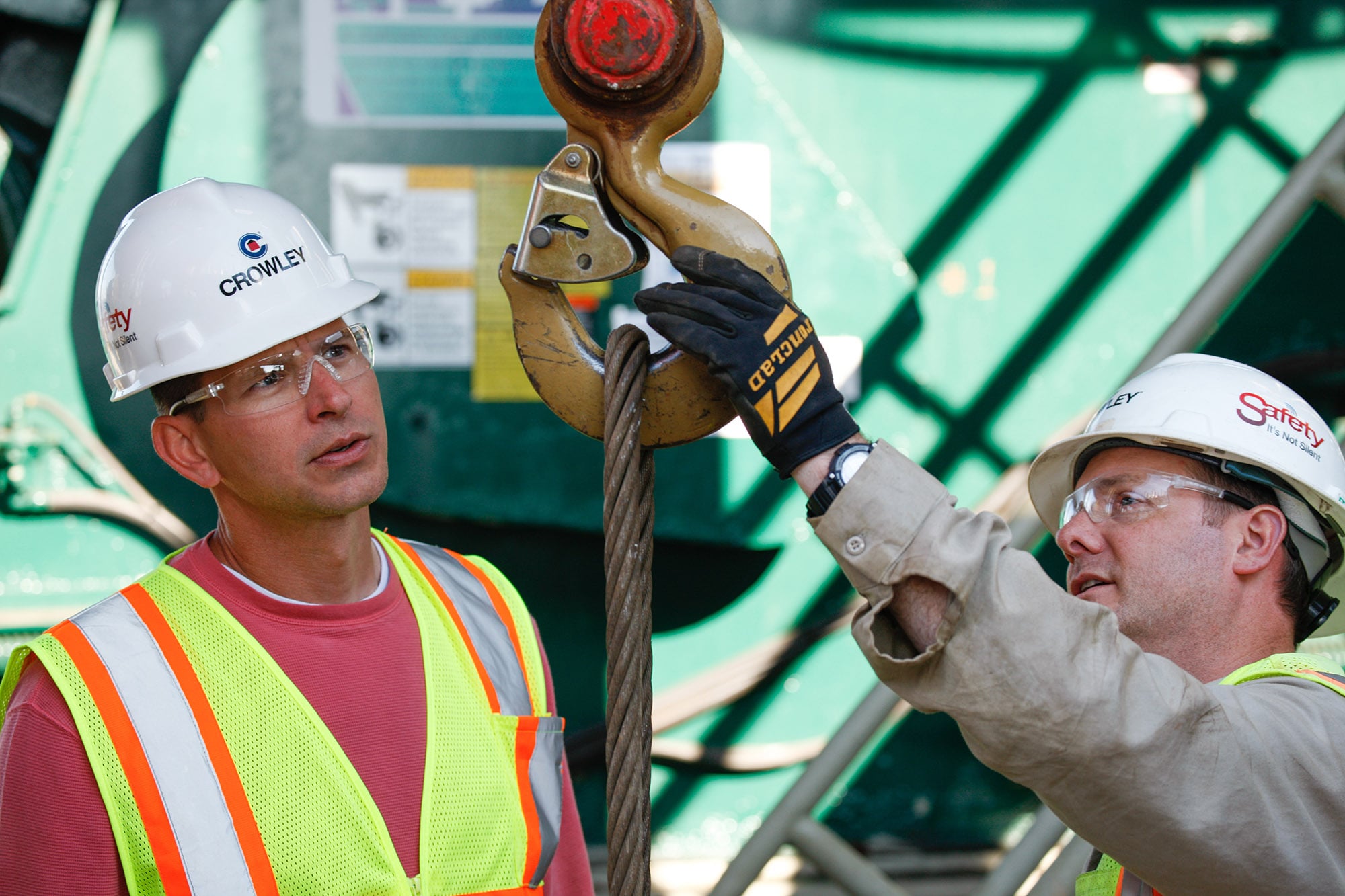 How We Fulfill Expectations
Operate our vessels and facilities in compliance with regulations and best practices.
Promote the health, safety and security of our employees, while ensuring the safety and security of our vessels, equipment and facilities.
Continually improve Environmental Stewardship through pollution prevention and protection of the environment.
Manage operations through a continual improvement process.
Provide safety, security environmental and quality objectives.
Provide services to our customers in conformance with management system processes.
Ensure that the job is done right the first time, every time.
Continual Improvement Process
The Continual Improvement Process is how we achieve ever-increasing levels of operational performance and customer satisfaction.
The concept is based upon the premise that in order to meet and exceed customer needs a company must continually improve. The Crowley steps of continual improvement are:
Assess, Plan, Execute, Sustain
The achievement of ISO conformance helps to document Crowley's Commitment to continuous improvement. By optimizing key processes and recording the procedures necessary to meet our customers' requirements, Crowley strives to deliver on our service commitment of "First Time, every Time" quality.
Certifications and Standards
An ISO 9001conforming quality assurance system includes system elements with documented policies, procedures and work instructions, adherence to these company requirements, and an internal audit program to ensure compliance.
Like ISO 9001, ISO 14001are internal standards for an environmental management system. An environmental management system is that part of Crowley's overall management structure that addresses our impacts on the environment. It is essential to meet growing environmental expectations and to ensure compliance with national and international requirements.
Our businesses that achieve ISO 9001 and/or ISO 14001 certification provide their customer with an independent verification that the quality management system complies with ISO standards. To receive certification, an independent service organization audits each facility and vessel to ensure compliance with the ISO standards
Throughout the Crowley fleet, the international standard set for safe operation of ships and for pollution prevention is symbolized by certification of the International Safety Management (ISM) Code."
Regardless of the vessel's tonnage or operational area, across Crowley's fleet you will find all vessels operated in the spirit of the ISM, diligently practicing safety of people, property, and the environment.
The Crowley companies are committed to full implementation of an environmental, safety and quality assurance management system which includes ISO/ISM and the American Waterways Operators (AWO) Responsible Carrier Program (RCP). The requirements of the AWOs program have been combined with the elements of the ISO/ISM requirements for tug and barge operations. Comprehensive operating policies and procedures are established to protect the safety of employees and protect the environment while providing marine transportation for our customers.
The AWO is the largest trade association for the US tug and barge industry. The Responsible Carrier Program is an established code of practice for association membership, which was unanimously approved in 1994 by the AWO Board of Directors.
Quality Assurance
We provide superior quality service and meeting or exceeding customer expectations at every turn. This dedication is exemplified by our Quality Assurance commitment, which states "we will provide services for our customers in conformance with established procedures and requirements. Our work will be done right the first time and every time."
As part of this effort, Crowley has developed a Management System that serves as the foundation of our corporate standards while defining processes to prevent deficiencies and encourage continual improvement. This system is based upon four key elements: Safety, Environment, Quality and Security. The details of the system and the four key elements are outlined in our Management System Tier One Manual.
Our quality management system includes annual internal vessel, facility and office audits; third-party verification audits; document control and monthly measurements of key metrics.