Truckload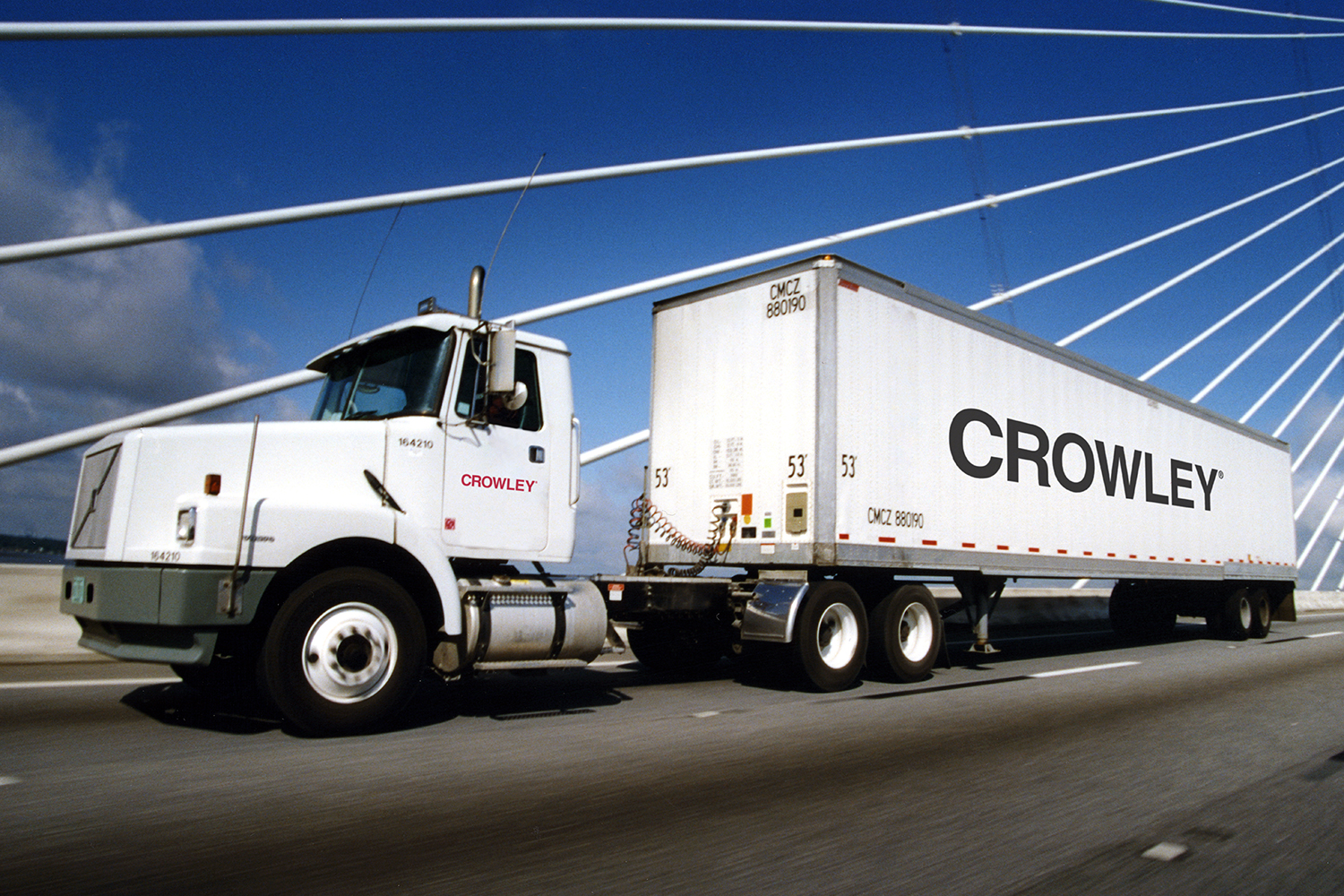 Crowley Logistics
Land Transportation – Truckload (FTL)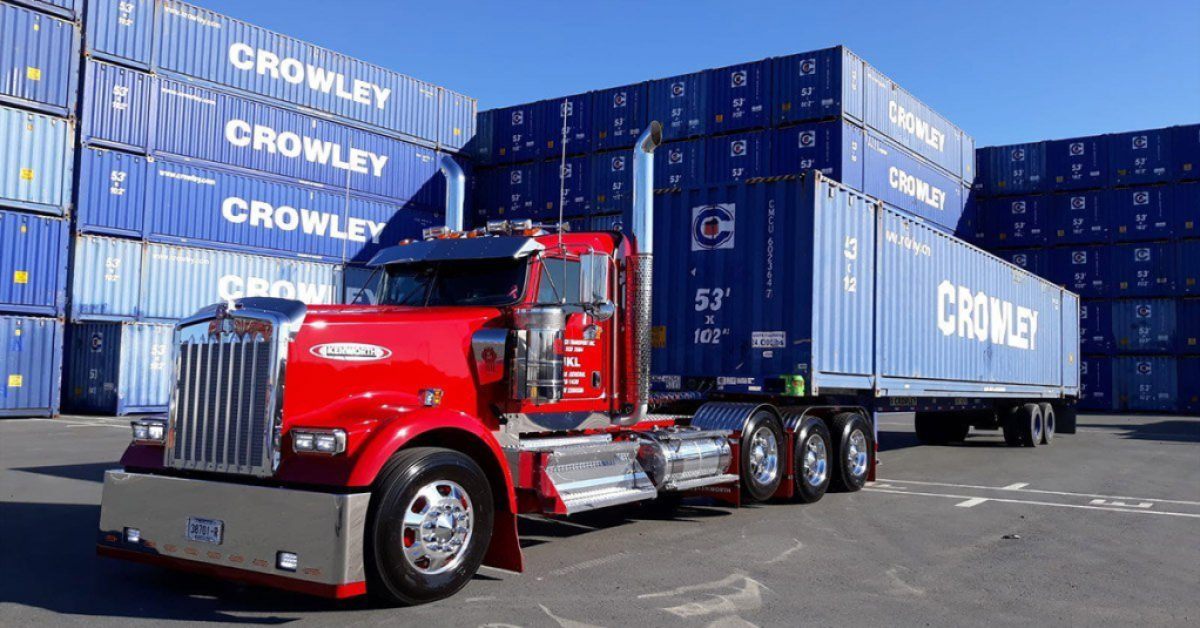 Reliable Services for On-Time Performance
Crowley Logistics has the trucking capacity and expertise to create your ideal transportation plan. We leverage our own trucking assets along with a national network of over 15,000 contracted carriers and more than 1,000 53-foot trailers to serve customers.
They're directed by our 150+ dispatchers who carefully match your load with the right equipment and service to provide superior on-time performance.
Services Offered
Whether you are looking for live unloading solutions or drop solutions, Crowley is your provider. Long and short-haul, hazmat/tanker endorsed, high-value cargo and power only.
Continuous power to protect from freeze within your network. Produce, poultry, frozen foods and floral are just examples of the commodities we haul.
Used for containers, palletized cargo and rolling stock that does not require an enclosed transport vehicle. Variable sizes with low-boy, hot shot, step decks, removable goose neck (RGN), flat racks and multi-axle equipment available.
Trailers can range from a single axle to as many as 15 axles. Crowley can arrange any required permits or escorts needed to safely haul your oversized cargo. Agriculture equipment, steel, tubing, oil/gas and military are examples of industries that we serve. We can manage a single shipment or project roll-out.
For freight that needs to be there faster than normal or date and time specific, dual drivers and relay service are utilized to provide expedited service.
Reduce your roundtrip costs and turn time by crossdocking or transloading your cargo at one of our nationwide facilities.
Get In Touch With Our Team of Experts