Intermodal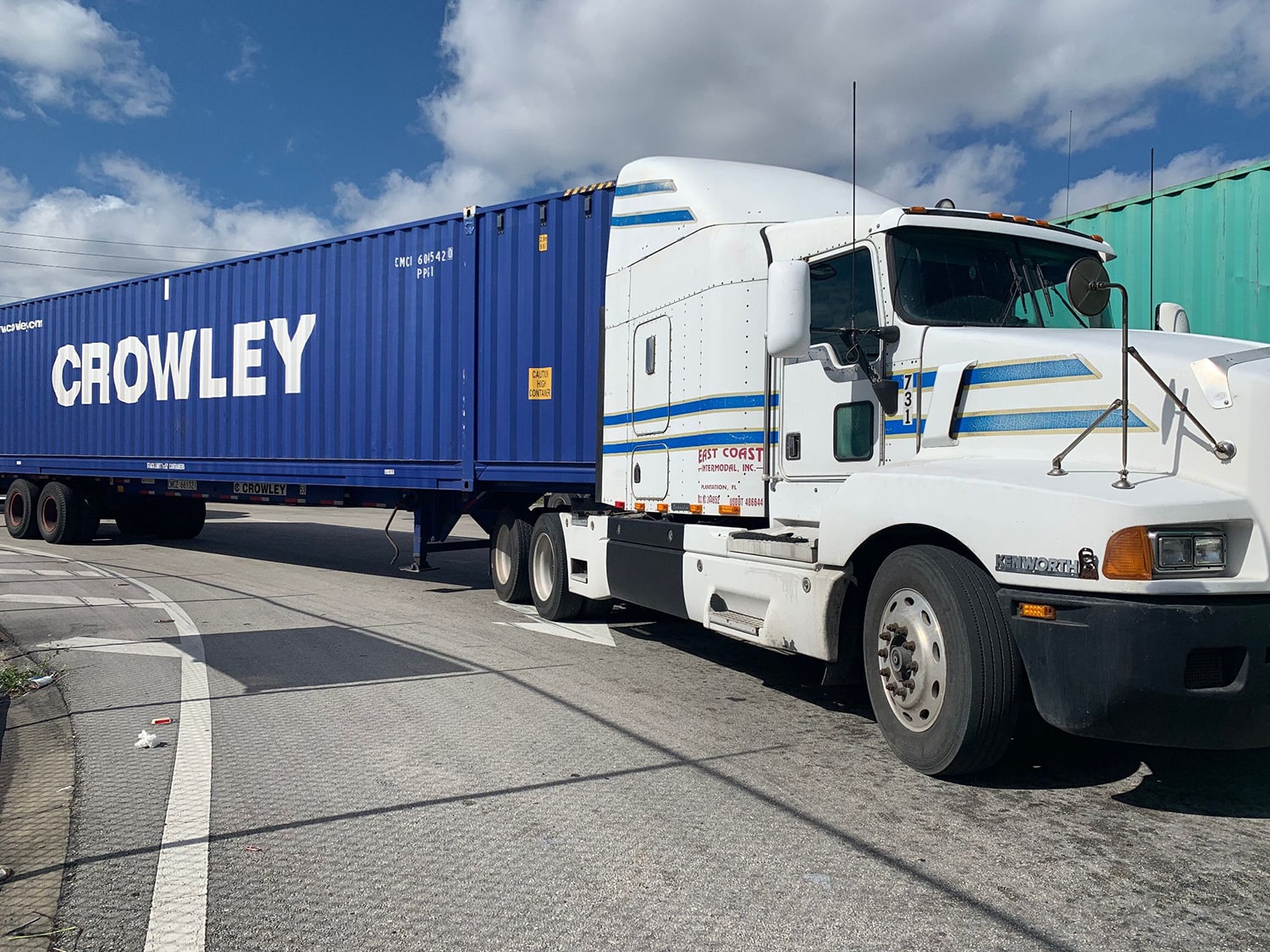 Crowley Logistics
Land Transportation – Intermodal Truck, Rail, and Drayage
Crowley offers intermodal truck, rail, and drayage service throughout the U.S. for seamless and cost-effective container movements. Crowley's partnerships with Class I railroads give customers access to all major rail ramps.
When paired with the company's established ocean liner services, customers gain full supply chain solutions at highly competitive rates.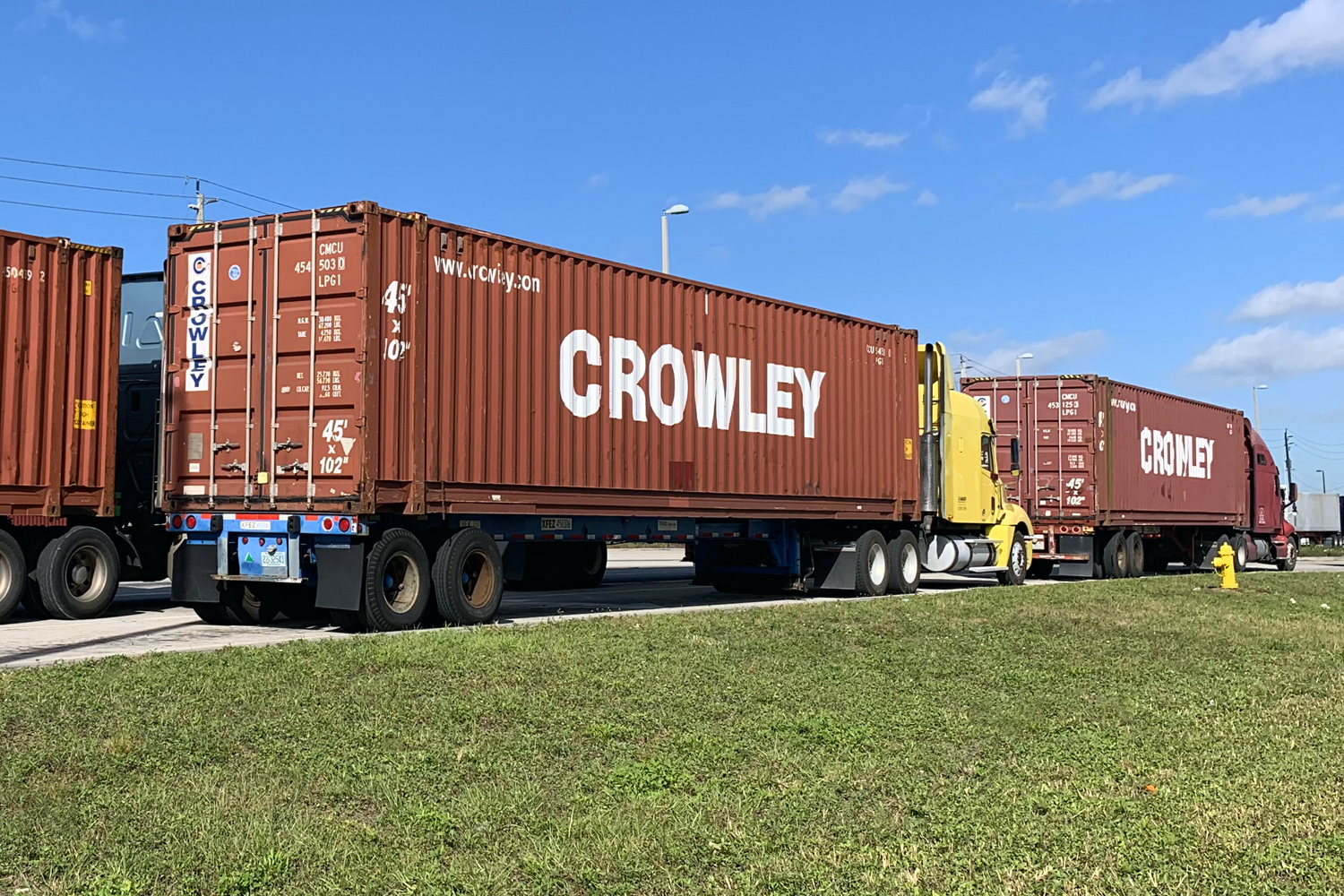 Rail Transport
Our relationships with Class 1 railroads enable seamless integration with other modes of land transportation. In fact, we move over 40,000 loads a year by rail. Leading manufacturers know they can rely on Crowley for single-source solutions and multi-modal options within the U.S and cross-border to Mexico.
Longstanding relationships and contract rates with all US class 1 railroads
National coverage servicing more than 75 rail ramps
Crowley offers seamless Intermodal rail service throughout the US, Canada and Mexico.

Ramp-to-ramp
Door-to-door
Truck-rail solutions

Access to a private fleet of intermodal equipment
Dry and refrigerated containers
On-dock access to the Jacksonville Port Authority
Real-time visibility
Drayage Services
Our trucking services are as flexible as they are good. Our brand of short-run trucking delivers Crowley's high standards across the country through 19 dispatch terminals:
A nationwide network of drivers who are TWIC compliant
500+ Crowley Drivers
15,000+ contracted carriers
Corporate-owned equipment:
3,200 company-owned 53' equipment
A private fleet of 10,000 chassis
Door to Door service
Access to all US Ports and rail ramps
Hazmat certified drivers
Round trip container transport
Technology to support seamless visibility:
EDI/API Transactions
GPS/ELD real-time visibility into each shipment
Smartway Certified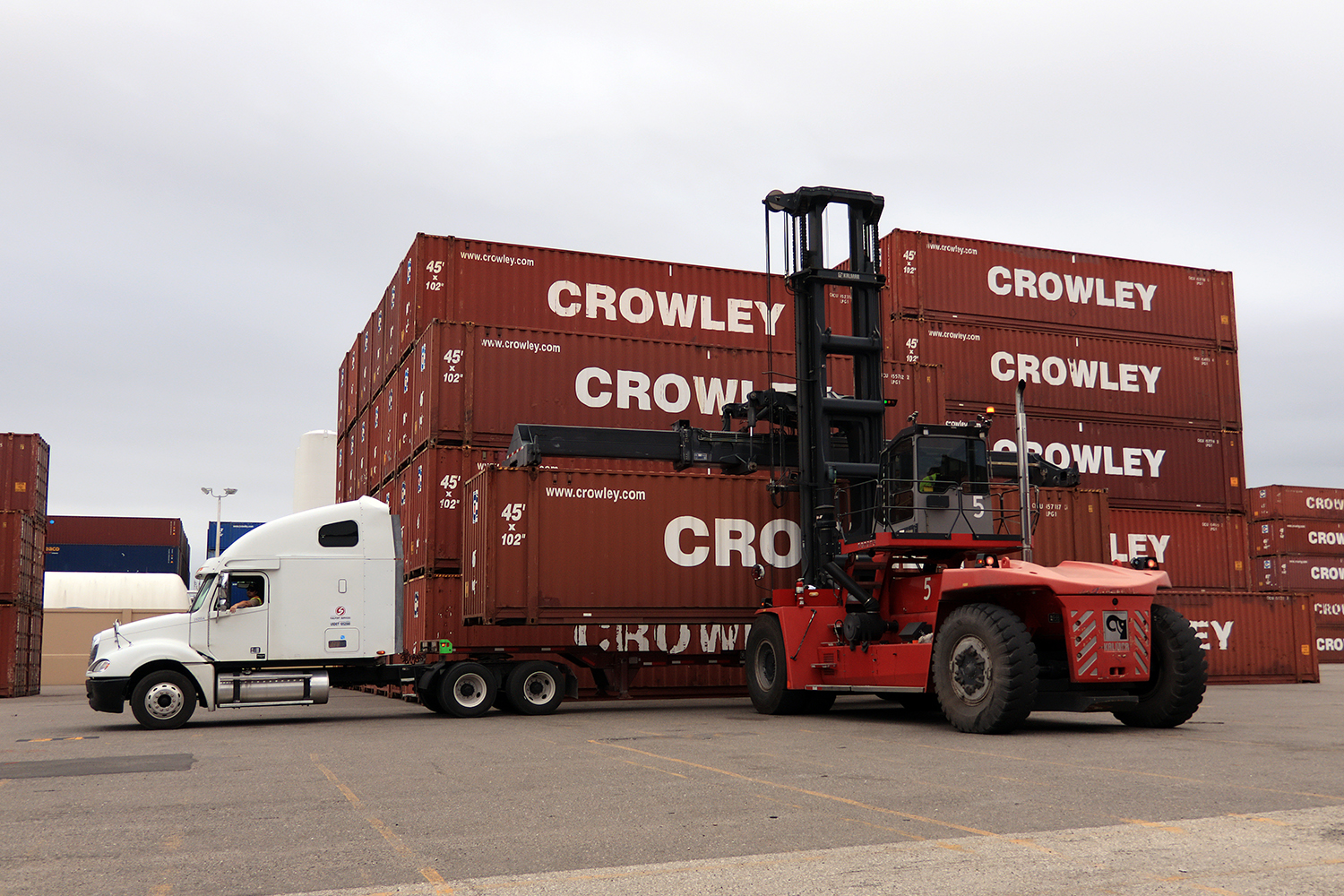 Get In Touch With Our Team of Experts