Crowley Solutions Partners with Small Business Carriers to Support U.S. Warfighters
Two years ago, Kevin Bissonnette, president of Biss Transport in Duncannon, Pa., was running a one tractor-trailer operation. Then in late 2017, he met the Crowley Solutions team and signed up to operate as a small business providing contract carrier services for Crowley's Defense Freight Transportation Services (DFTS) program.
In doing so, Biss Transport became of one of the first carriers to support the DFTS project, carrying some of the initial loads in February 2018 from the U.S. Defense Depot in Tobyhanna, Pa., as Crowley ramped up its service across North America in support of the multi-year, $2.3 billion U.S. Department of Defense (DoD) contract.
In a new video, Bissonnette credits Crowley with the major growth of his company, which has grown to seven drivers and 16 trailers carrying a diverse set of cargo and equipment. Thanks to the partnership, Biss Transport has been able to provide employment to veterans, including a service-disabled veteran. Bissonnette expects more growth to come to meet U.S. defense logistics requirements to support warfighters.
"I literally have a waiting list of people who are interested in working on this because of the way Crowley has handled it. Honestly, the sky's the limit the way that things are going," said Bissonnette.
"Crowley more than delivered. The help that they've given us in expanding the business has been great. The way that they've worked with us, they're more than standing up to what they said they'd do as a group. There's not enough good to say about them. It's not just one or two people – it's the entire team."
Working with Crowley has resulted in a significant increase in volume. Prior to signing on with Crowley for military logistics moves, Biss Transport on average was moving one full truckload (FTL) each week. Now they are transporting nearly 40 FTLs weekly, Bissonnette said.
Not only does the service aid defense customers, it helps the small businesses that serve as carriers maximize the utilization of drivers, trucks and equipment, said Bissonnette.
Under-pinning that efficient management is strong communication. If Biss team members have a question, Crowley's carrier staff quickly responds and helps them develop a solution to properly manage cargo loading and transportation.
"That adds a whole level of confidence in commercial driving. You wouldn't have this level of honesty, of having your back, of transparency, that you see here in many other places," Bissonnette said. "The amount of freight that we're moving here, I've never seen this kind of performance in anything that I've done."
Crowley manages 1,800 moves daily, and carriers who are small businesses are crucial to successfully meeting DoD logistics needs to support warfighter readiness across North America. The freight all kinds (FAK) contract encompasses all forms of surface transportation throughout the continental U.S., Alaska and Canada. The services include less than truckload (LTL), full truckload (FTL), time-definite and rail.
Even with the large volume of cargo moving in support of the DoD, Crowley makes taking care of its small business partners a priority. Leveraging efficiencies of technology, carriers and other partners are paid within 48 hours so they are not unduly burdened financially waiting for payments for a month (also known as net 30).
The company's carrier development team under Crowley Solutions has continued to invest in building relationships across the U.S. with small-to-midsize fleets. That includes attending industry events and conducting small business seminars across the country, where Crowley's team connected with Bissonnette and other small business owners.
"We are able to deliver high performance solutions to our warfighters because of the investments in relationships we have with our small business carriers," said Crowley's Jerome Thomas, manager, carrier development, for Solutions. "Our team works diligently to build genuine relationships and our carriers know that we stand by their side as a partner, and together, we provide an unparalleled service to our men and women in uniform."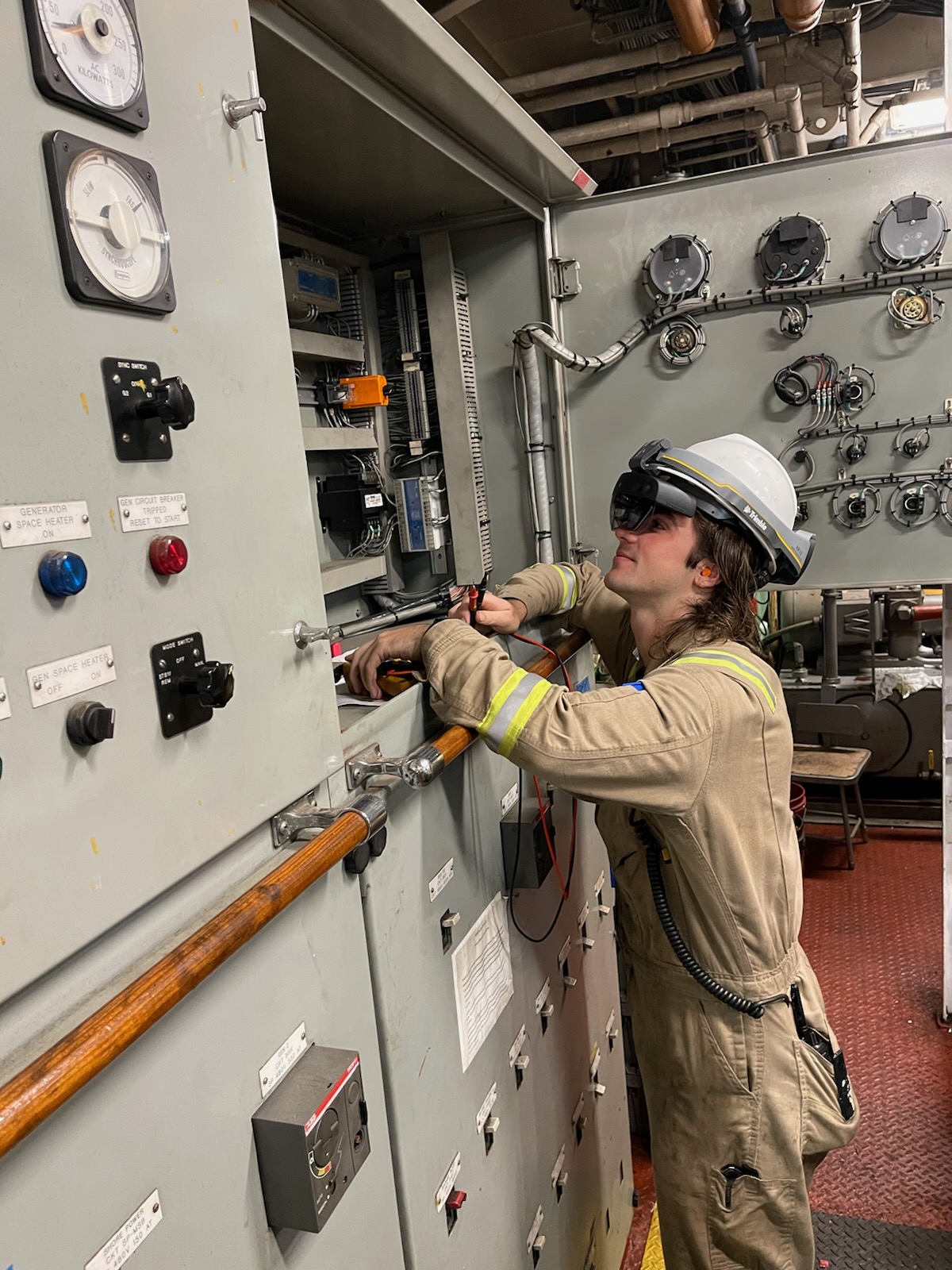 Press Releases
ABS, Crowley Advance Augmented Reality Technology for Maritime
Crowley and ABS, a leading provider in maritime classification and advisory services, have entered an agreement to jointly explore how to advance the use of augmented and virtual reality technologies for vessels and other marine environments. The ABS partnership agreement builds on Crowley's new service network using augmented reality on select vessels. Crew wear goggle […]
Read More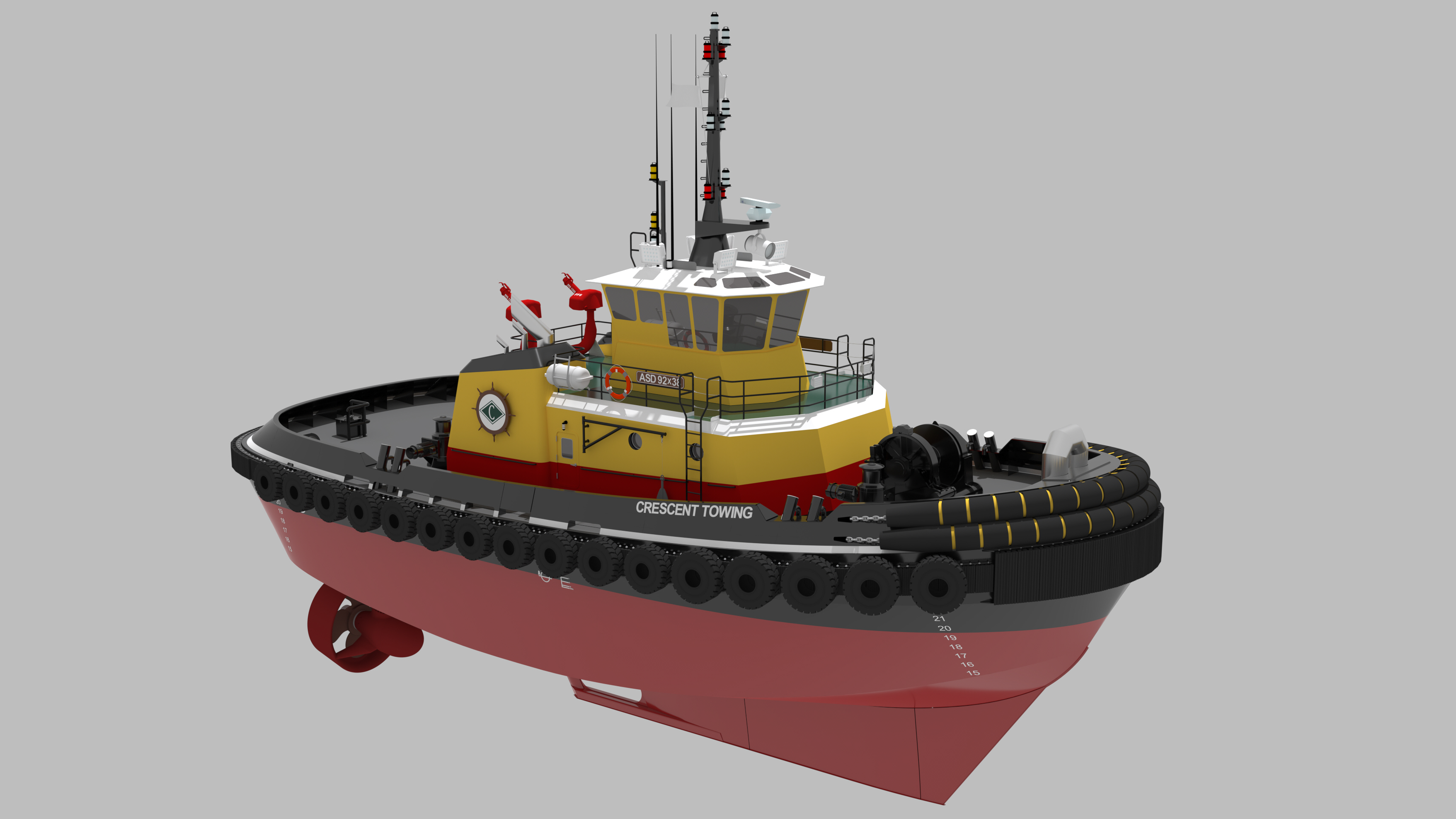 Press Releases
Crowley Engineering Services Wins Design, Production Contracts for Crescent Tug
Crowley has won the design and production contracts for a 92-foot Tier IV ship assist tugboat for owner-operator Crescent Towing.
Read More