Petroleum Distribution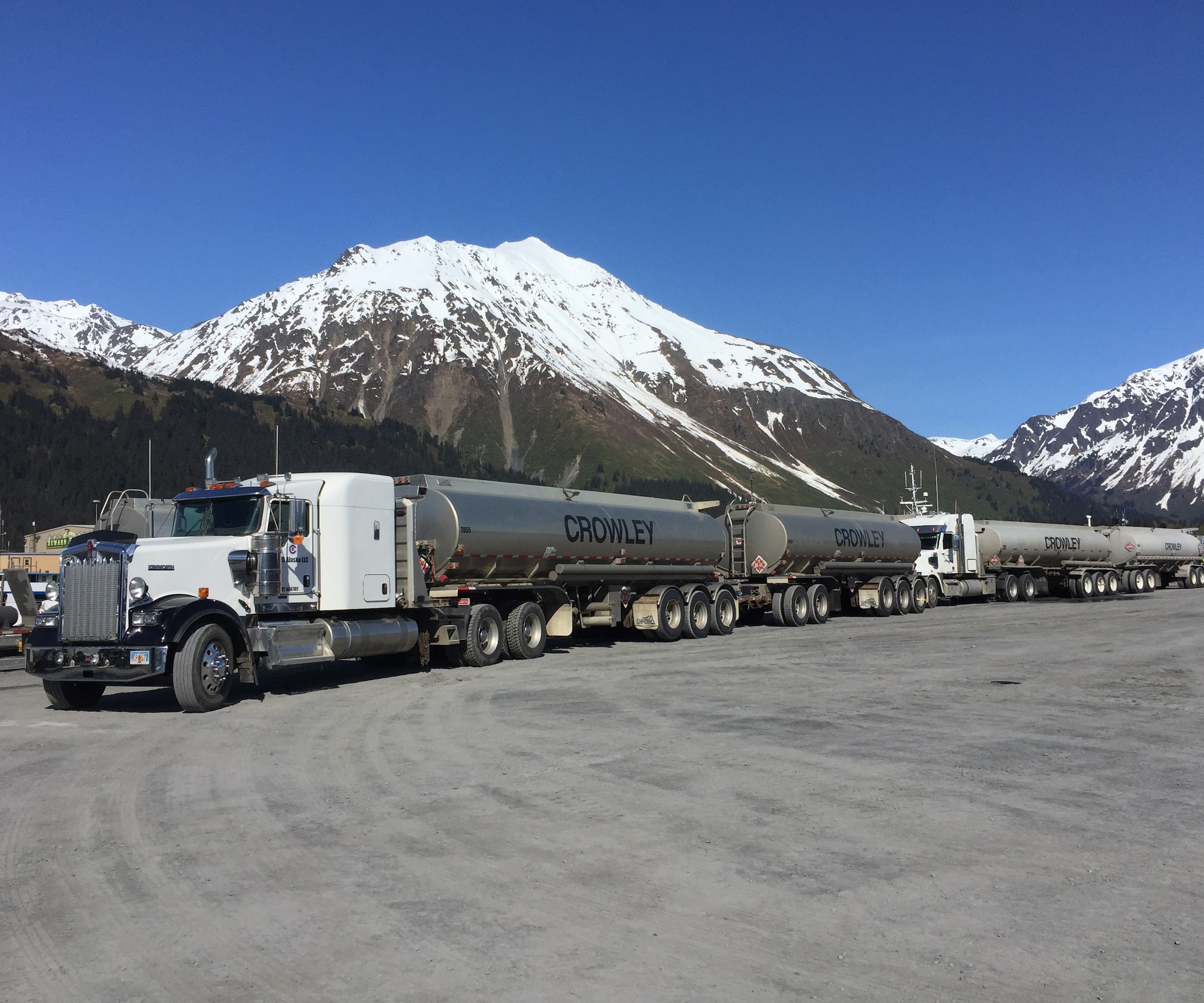 Government Petroleum Surface Distribution
Keep your most demanding operations running on full
What fuels your success? Whether it's marine or truck diesel, liquefied natural gas (LNG), jet fuel, or gasoline – commercial or military spec, Crowley helps customers, including government agencies, stay fueled through the greatest challenges so their missions succeed over land, by sea or through the air.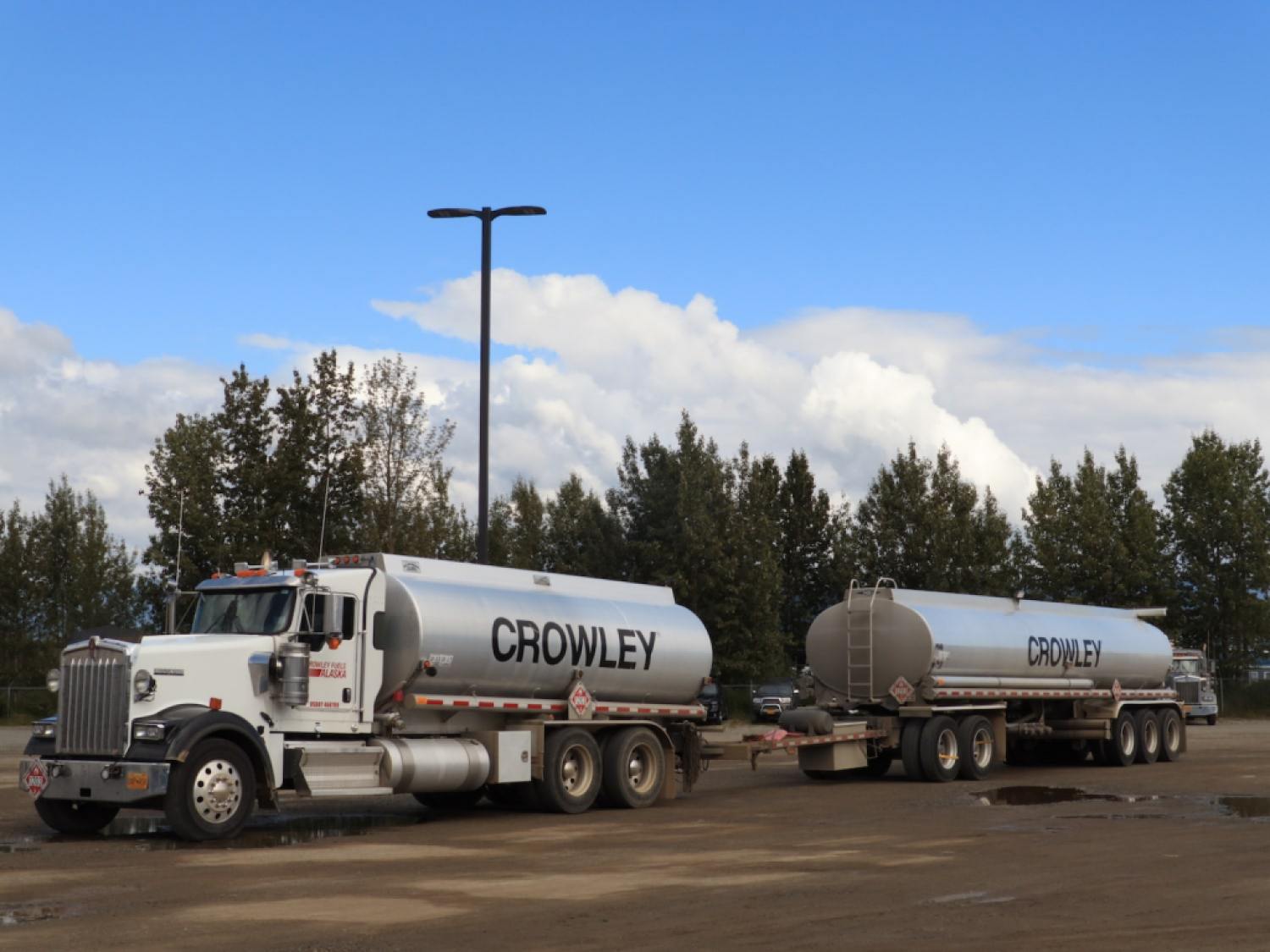 What we started in the Alaskan wilderness, we now do for you around the world
We leverage decades of experience and millions of miles distributing petroleum products, particularly serving customers with exacting requirements.
Every adversity we overcame and every innovation we achieved over decades informs our service to you.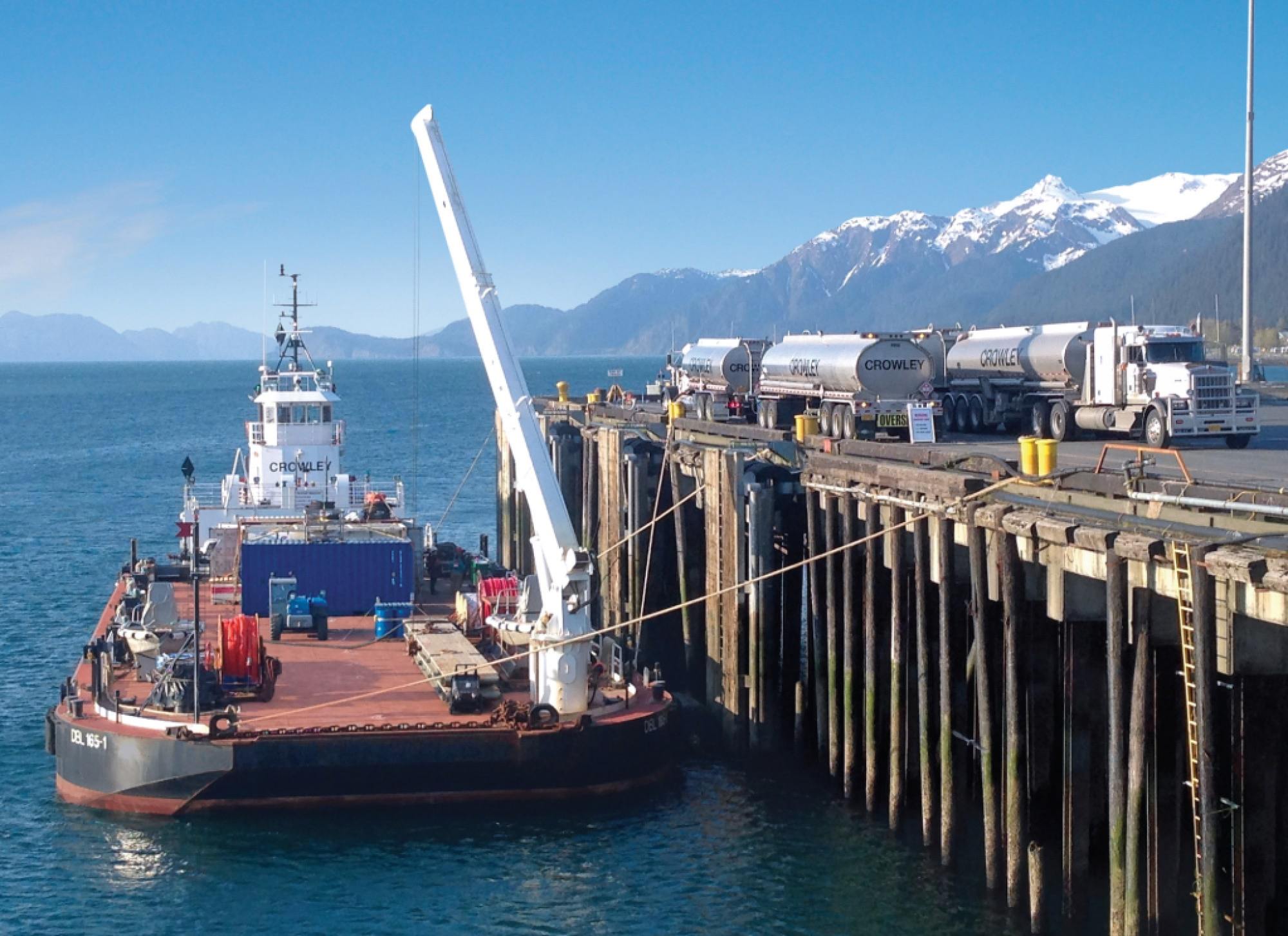 Water can't stop you
When your distribution must cross water, you'll benefit from Crowley's deep knowledge and asset base of maritime service. Our fleet of tugs and barges successfully navigate challenging conditions to deliver fuel and more over the shore to hundreds of locations—many of them remote.
A diverse customer base that includes government entities, electric utilities, school districts and individual consumers depend on Crowley.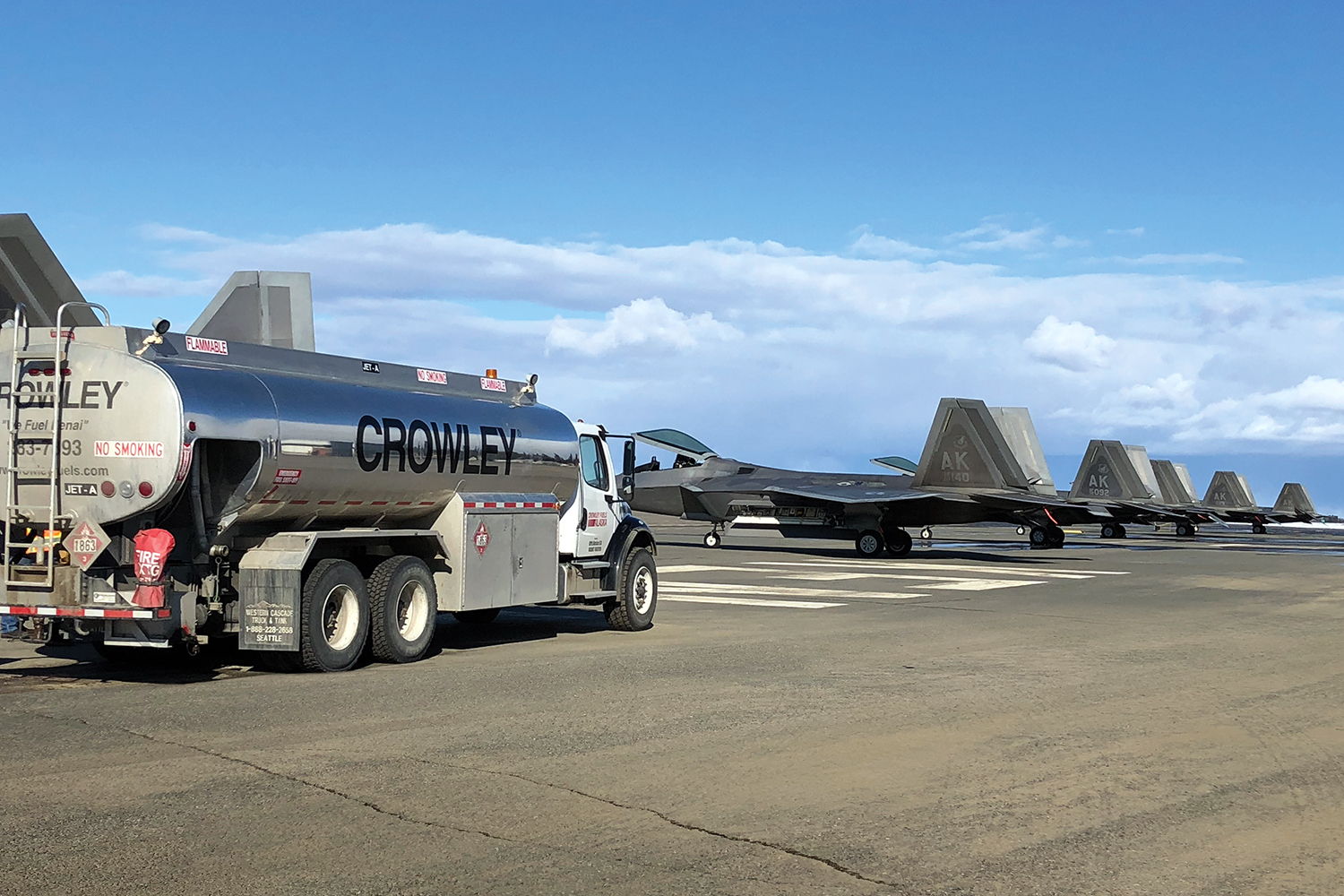 Meet aviation industry standards for distribution
In the highly regulated aviation space, Crowley's people rise to meet the demanding technical and safety requirements in distributing commercial as well as military jet fuel, Avgas and other fuel products around the globe.
Our team's unrivaled experience comes from serving commercial, government and private aircraft. Our oversight and services extend throughout the supply chain, including air base services, fuel "card lock" stations, maintaining terminals.
Get In Touch With Our Team of Experts