Fuel Over The Shore

Government Fuel Over the Shore Distribution
Crowley goes over and above to deliver fuel in remote, austere locations
Fueling over the shore is one of the most difficult operations in energy logistics. But Crowley brings incomparable expertise, assets and add-on capabilities and service to bear that provide the government the reliability and efficiency it needs to succeed.
Since 1953, Crowley has safely delivered hundreds of millions of gallons of clean petroleum products over the shore using our technical expertise and specialized vessels and equipment.
With Crowley, you have experience – and our team – at your side
Starting with providing sealift support to the construction of the Distant Early Warning Line in Alaska in the 1950s, the government has depended on Crowley's services to reach remote locations to aid warfighters. With Crowley's expertise, we provide valuable planning, assessment and mission guidance from the start. Many of our experts have security clearances so they can be there to offer their expertise when it matters most.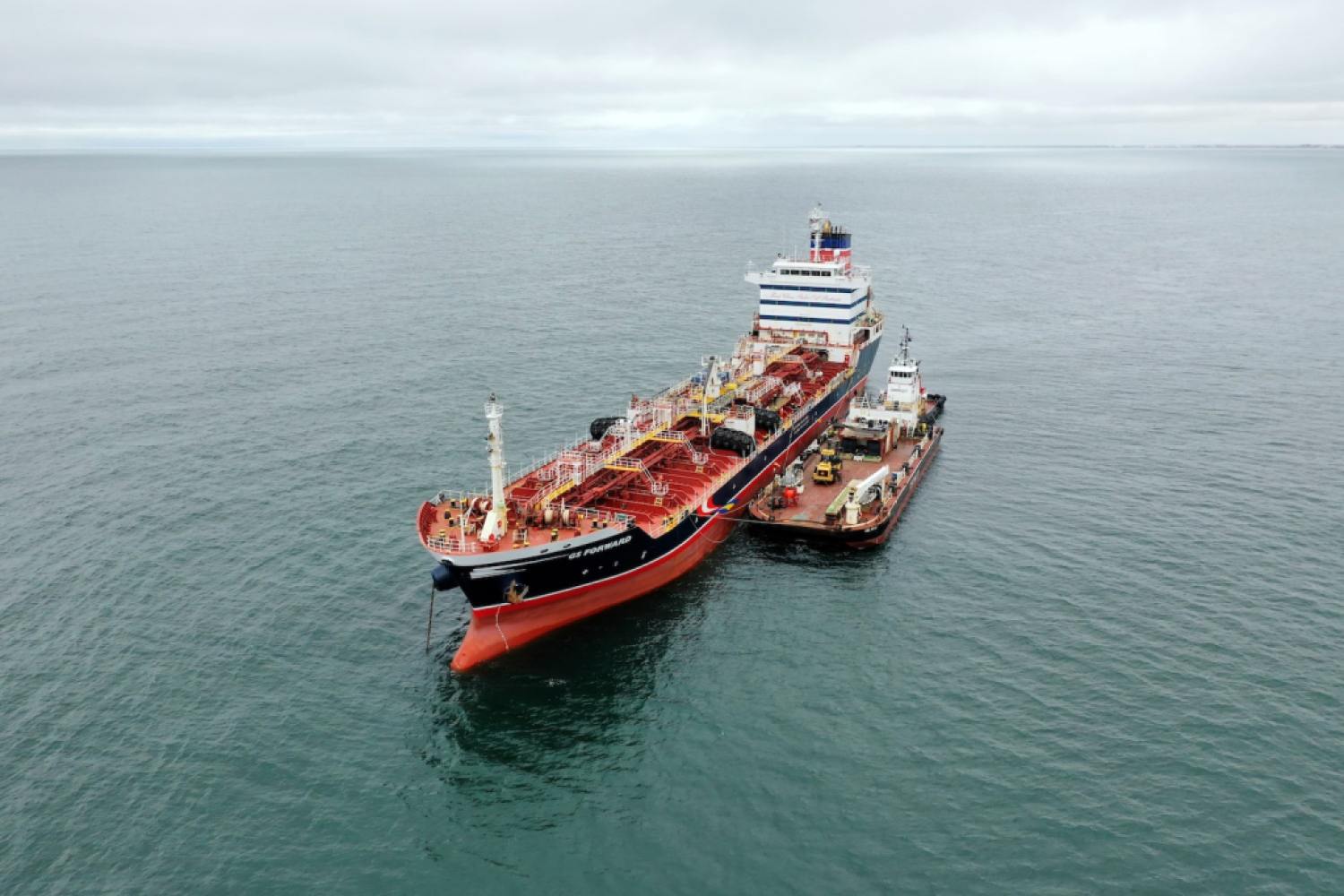 Access the specialized assets you need
Getting fuel into impossible locations often requires an innovative mindset and exacting execution. Our custom-built double-hulled, shallow-draft vessels enable us to navigate otherwise inaccessible near-coastal and inland locations in water as shallow as a few feet.
Floating hoses and beaching barges are some of the innovative methods Crowley uniquely employs in our operations.
When you need more than fuel, we're here
Operations rarely involve just moving fuel over the shore. That's when Crowley's synergies come in handy. We offer a total, end-to-end solution for delivering equipment and other supplies too. Crowley provides inland transportation, offshore bunkering and countless other ways to add flexibility to your supply chain in the least forgiving environs on Earth.
Get In Touch With Our Team of Experts