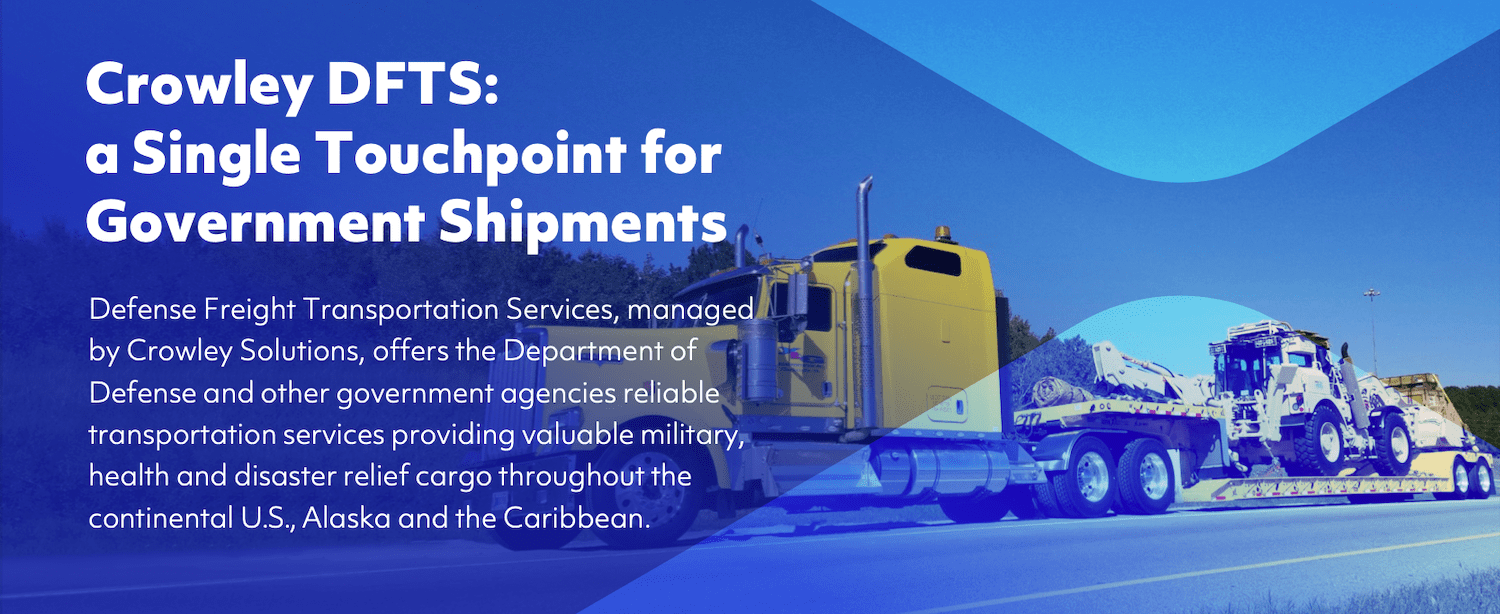 Delivering what matters most when it's needed most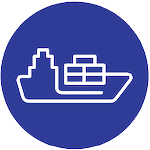 Secure, timely transport of government freight serving mission-critical operations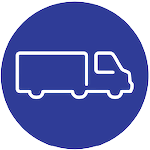 Transports everything from critical parts & weapons systems to essentials & MREs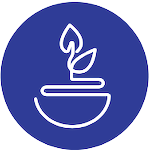 Partners with small businesses across the country to help grow the economy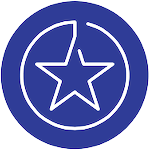 Receives annual high-performance rating from DLA (Defense Logistics Agency)
Powering government advancement
The DFTS contract provides comprehensive, reliable transportation services to the Department of Defense, other key government agencies and vendors. Crowley Solutions manages and coordinates DFTS transportation services from the point of the order to the secure delivery at location.
More than 10,000 pickup locations

1,500 moves a day

More than 500 destinations in the U.S.

Thousands of jobs created and supported

130 years of government partnership

A single touchpoint for transportation needs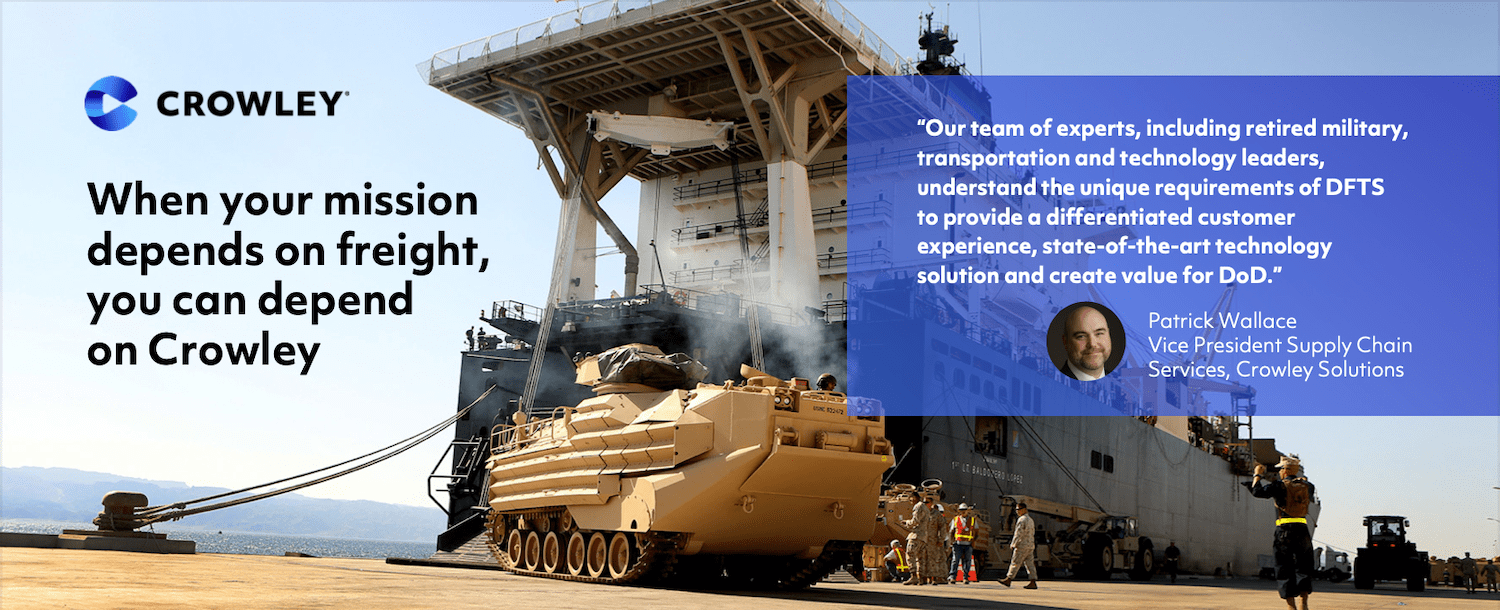 Providing essential support in government-wide Covid-19 response by delivering test kits and PPE

Supporting the federal government in national emergencies, including hurricane relief and wildfires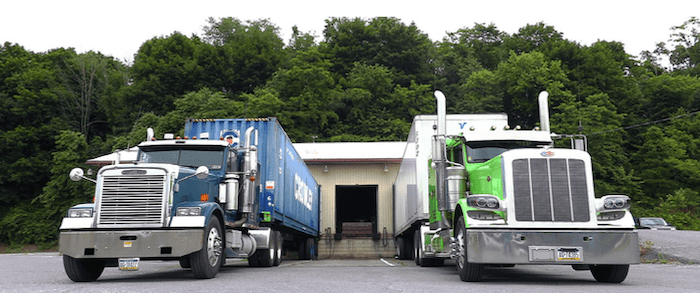 Progress Through Partnership
In the five years of working with Crowley and the DFTS program, Biss Transport grew from a one tractor-trailer operation to seven drivers and 16 trailers, employing veterans and a service-disabled veteran.
Honoring the U.S. military through Wreaths Across America
Crowley donates transportation and logistics services to Wreathes Across America, with financial, in-kind contributions equating to more than $40,000 to honor veterans.
Support includes ground and ocean transportation for thousands of wreaths to be placed at veteran gravesites across Puerto Rico and Jacksonville, Fla., by more than 100 volunteers.