Crowley Cares Supports Military Families Facing Food Insecurity
Donation, Employee Volunteering Provides Groceries, Drinking Water Station at USO
Crowley Cares, the charitable and volunteerism arm of Crowley Maritime Corp., will donate $25,000 to provide groceries and other wellness initiatives to support military families facing food insecurity in Jacksonville. The money will be contributed to the First Coast American Heart Association in an alliance with the USO of Jacksonville.
A new Crowley video highlights the support: Crowley employees, including senior leaders, have volunteered in support of the Healthy Military Families Initiative at the USO facility in the Mayport area of Jacksonville. They helped distribute meats, vegetables, baby supplies and pet food to support active-duty members and their families in Northeast Florida, which has multiple military bases.
"As our communities celebrate National Military Appreciation Month, Crowley's employees have demonstrated their commitment to serving those in need and the importance of wellness for people whose sacrifices keep us safe," said Tom Crowley, Chairman and CEO. "The USO Healthy Military Families Initiative and First Coast American Heart Association provide invaluable services to the community, and we are proud to join them in these important causes."
"We at the USO are grateful to both Crowley and the First Coast American Heart Association for their support and collaboration in helping serve our young military families through this vital Healthy Military Families Initiative," said Mike O'Brien, executive director for the Jacksonville USO.
Fighting Food Insecurity
A 2019 study found that 15.3 percent of U.S. military families struggle to feed themselves and their families, and 12.7 percent of those families are defined as "food insecure" – lacking enough consistent access to food to live an active, healthy life. Nearly a quarter of families report their children receive free or reduced-cost meals at school.
"We are honored to support the Healthy Military Families Initiative to help reduce the impacts of food insecurity and support the mission of the USO and the American Heart Association," said Parker Harrison, Crowley senior vice president and general counsel. "Part of our mission is being leaders in the sustainability of our communities, so we work together to overcome challenges and make people's lives better."
The USO Healthy Military Families Initiative operates in partnership with area corporate and non-profit partners. The initiative supports about 70 families a month who meet income guidelines for food and other necessities.
"Health and wellness are critical in our communities, and we are happy to support families in the military as well as overall community with the American Heart Association and the USO in Jacksonville. The activities provide a holistic approach to healthy families and epitomize the Crowley Cares commitment to our communities," said Crowley Senior Vice President Carl Fox, who with Harrison leads Crowley Cares.
Crowley Cares Promotes Wellness
Crowley will give the donation to the First Coast American Heart Association as part of the Heart Association's wellness efforts benefiting the USO and other initiatives. The company's donation also will provide funds to buy and install a new drinking water filling station inside the USO's Mayport facility. In addition, Crowley will be a sponsor for the First Coast Heart Walk on Sept. 18 in Jacksonville.   "The American Heart Association is committed to working alongside our military heroes, so that everyone can eat healthy regardless of their circumstances," said Amber Wilson, executive director of the First Coast American Heart Association. "Through our focus on improving nutrition security, the American Heart Association improves the health and well-being of our community, saving and improving countless lives."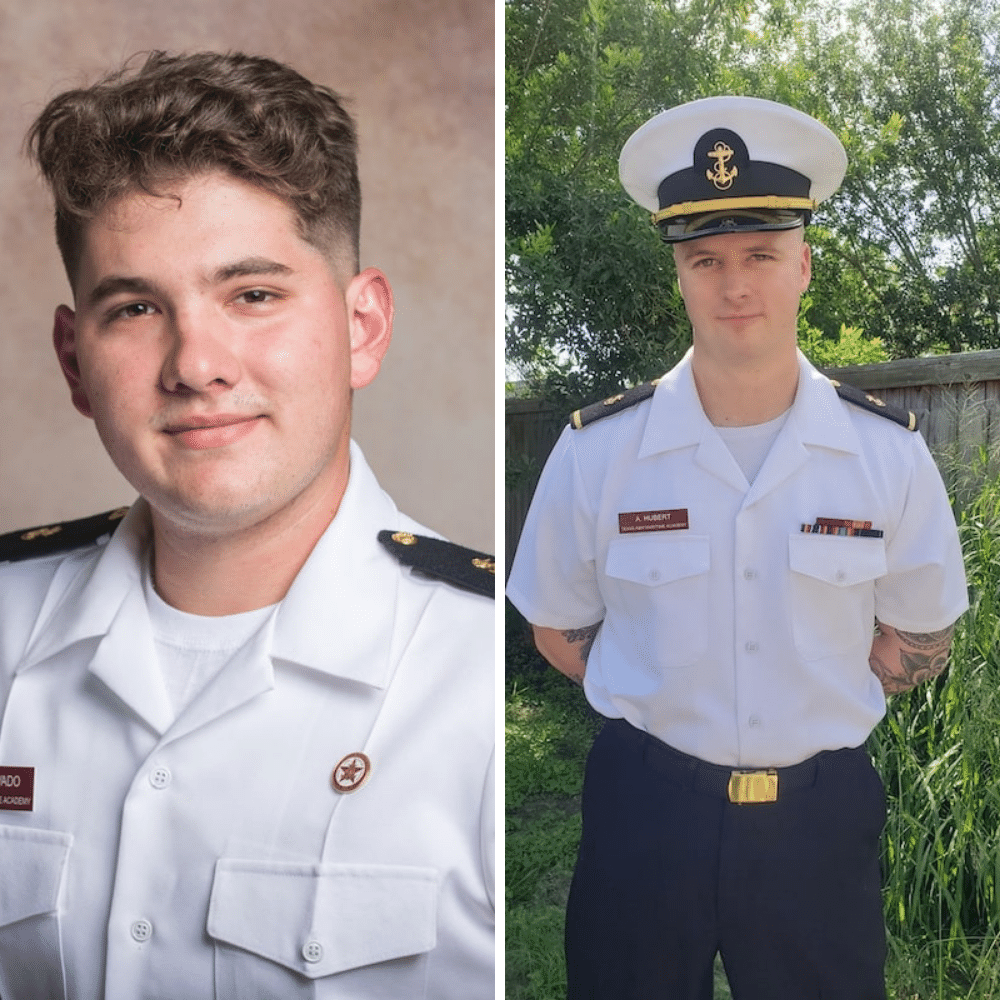 Press Releases
Two Texas A&M Students Earn Thomas B. Crowley Sr. Memorial Scholarships
Crowley Maritime Corp. has awarded Thomas B. Crowley Sr. Memorial Scholarships to Mavry Sepulvado and Andrew Hubert of the Texas A&M University Maritime Academy. The recipients earned the scholarships based on their academic performance, cadet shipping experience and interest in pursuing a career at sea. Sepulvado, a senior from New Caney, Texas, is pursuing a […]
Read More
Shipping & Logistics Announcements
Jamaica – National Holidays (Emancipation & Independence Day)
To our Crowley partners, In observance of Emancipation Day and Independence Day, our offices in Jamaica will be closed on Monday, August 2 and Friday, August 6 respectively. We will hold normal business office hours throughout the rest of the week. If you have any questions, please contact your sales or customer service representative at 1-800-CROWLEY. Thank you for your continued support.
Read More