Crowley Successfully Supports Appomattox Platform Tow-Out in the U.S. Gulf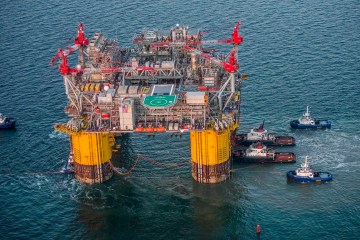 (CORPUS CHRISTI, Texas; August 20, 2018) – Crowley Maritime Corp.'s offshore services group has successfully and safely delivered Shell's Appomattox semi-submersible Floating Production System (FPS) to the open waters of the U.S. Gulf from Kiewit Offshore Services' construction facility in Ingleside, Texas. Making the tow-out possible were Crowley's Ocean Sky and Ocean Sun tugboats, which worked together on behalf of customer Heerema, alongside other third-party assets to deliver Appomattox.
Demonstrating both nearshore and offshore capabilities, the company's ocean class tugs safely towed the FPS through the Aransas Channel, then disconnected and provided escort services to the deep-water installation site. Once there, the tugs reconnected to provide positioning support so Heerema could attach the Appomattox FPS to its mooring spread.
"We are proud to have assisted Heerema with another safe and productive tow-out," said Crowley's Johan Sperling, vice president. "Our Ocean Class tugs and experienced team continue to demonstrate the company's ability to provide offshore and heavy lift marine project support for a variety of energy customers. Few others have the experience and state-of-the-art marine assets that Crowley does. Together, they are a powerful and effective combination."
Crowley's Ocean Class tugs are modern ocean towing twin-screw vessels with controllable pitch propellers (CPP) in nozzles, high-lift rudders and more than 147 metric-ton bollard pull. The first two ocean class vessels, Ocean Wave and Ocean Wind, are classed as Dynamic Positioning 1 (DP1) tugboats and are twin-screw tugs with an overall length of 146 feet, beam of 46 feet, hull depth of 25 feet and design draft of 21 feet. The second two tugs of the class, Ocean Sky and Ocean Sun, are classed as DP2 and are 10 feet longer. All four vessels are capable of rig moves, platform and floating production, storage and offloading (FPSO) unit tows, emergency response, salvage support and firefighting.
About Crowley
Jacksonville-based Crowley Holdings Inc., a holding company of the 126-year-old Crowley Maritime Corporation, is a privately held family and employee-owned company that provides marine solutions, energy and logistics services in domestic and international markets. Crowley operates under four business units: Crowley LOGISTICS, a singular ocean liner and logistics supply chain division; Crowley SHIPPING, which encompasses ownership, operations and management of vessels, including tankers, container ships, tugboats and barges; Crowley FUELS, a fuel transportation, distribution and sales division that also provides liquefied natural gas (LNG) and related services; and Crowley SOLUTIONS, which focuses on government services, including vessel management for government agencies, as well as engineering, project management, naval architecture through its subsidiary Jensen Maritime, and marine salvage and emergency response through its 50 percent ownership in Ardent Global. Additional information about Crowley, its subsidiaries and business units may be found at www.crowley.com.
#     #     #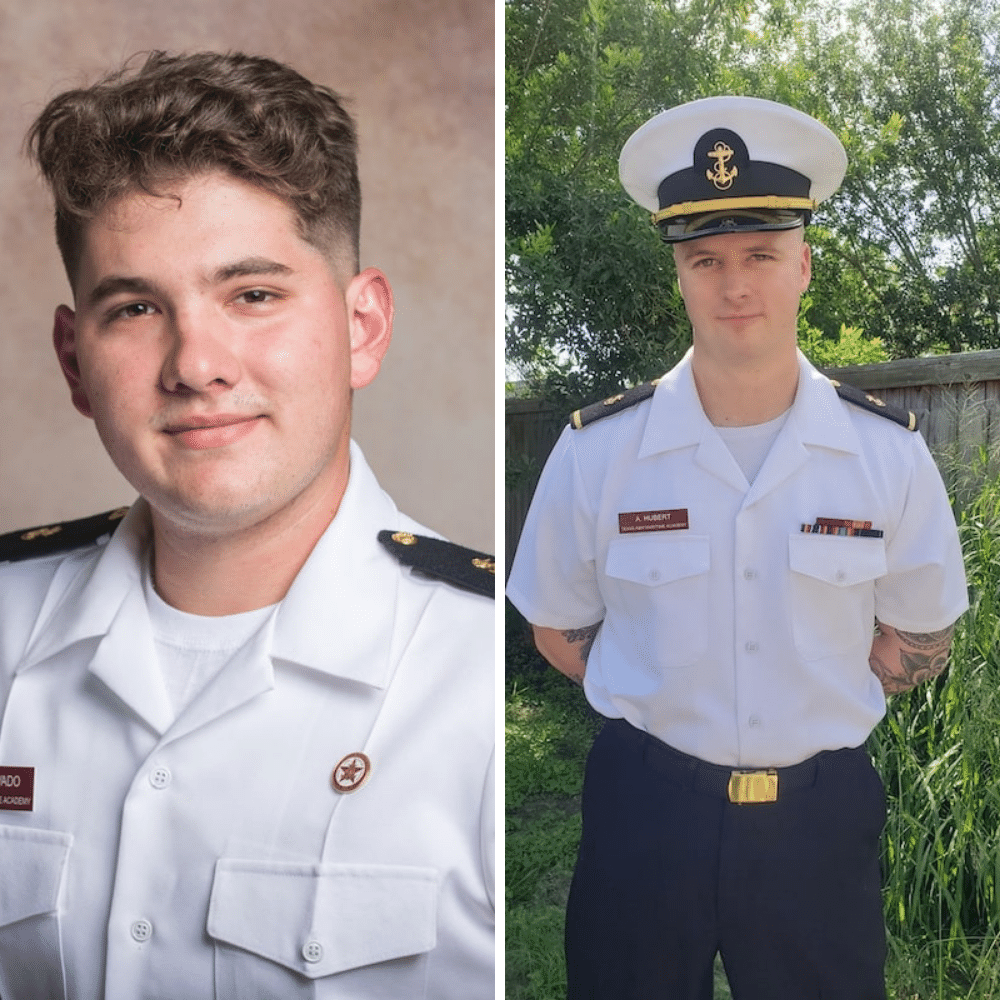 Press Releases
Two Texas A&M Students Earn Thomas B. Crowley Sr. Memorial Scholarships
Crowley Maritime Corp. has awarded Thomas B. Crowley Sr. Memorial Scholarships to Mavry Sepulvado and Andrew Hubert of the Texas A&M University Maritime Academy. The recipients earned the scholarships based on their academic performance, cadet shipping experience and interest in pursuing a career at sea. Sepulvado, a senior from New Caney, Texas, is pursuing a […]
Read More
Shipping & Logistics Announcements
Jamaica – National Holidays (Emancipation & Independence Day)
To our Crowley partners, In observance of Emancipation Day and Independence Day, our offices in Jamaica will be closed on Monday, August 2 and Friday, August 6 respectively. We will hold normal business office hours throughout the rest of the week. If you have any questions, please contact your sales or customer service representative at 1-800-CROWLEY. Thank you for your continued support.
Read More