VIDEO: Jensen Maritime's Engineering Comes to Life with the Navy Workboat Large

Crowley's vessel design and engineering subsidiary, Jensen Maritime, supplied the design for Naval Sea Systems Command's (NAVSEA) powerful, highly-functional 41-foot tugboat. Built by Snow & Company, this unique workboat will soon provide ship- and sub-assist services, as well as other port operational services, at U.S. Navy port locations around the world.
Read more about Jensen's proven workboat design for NAVSEA.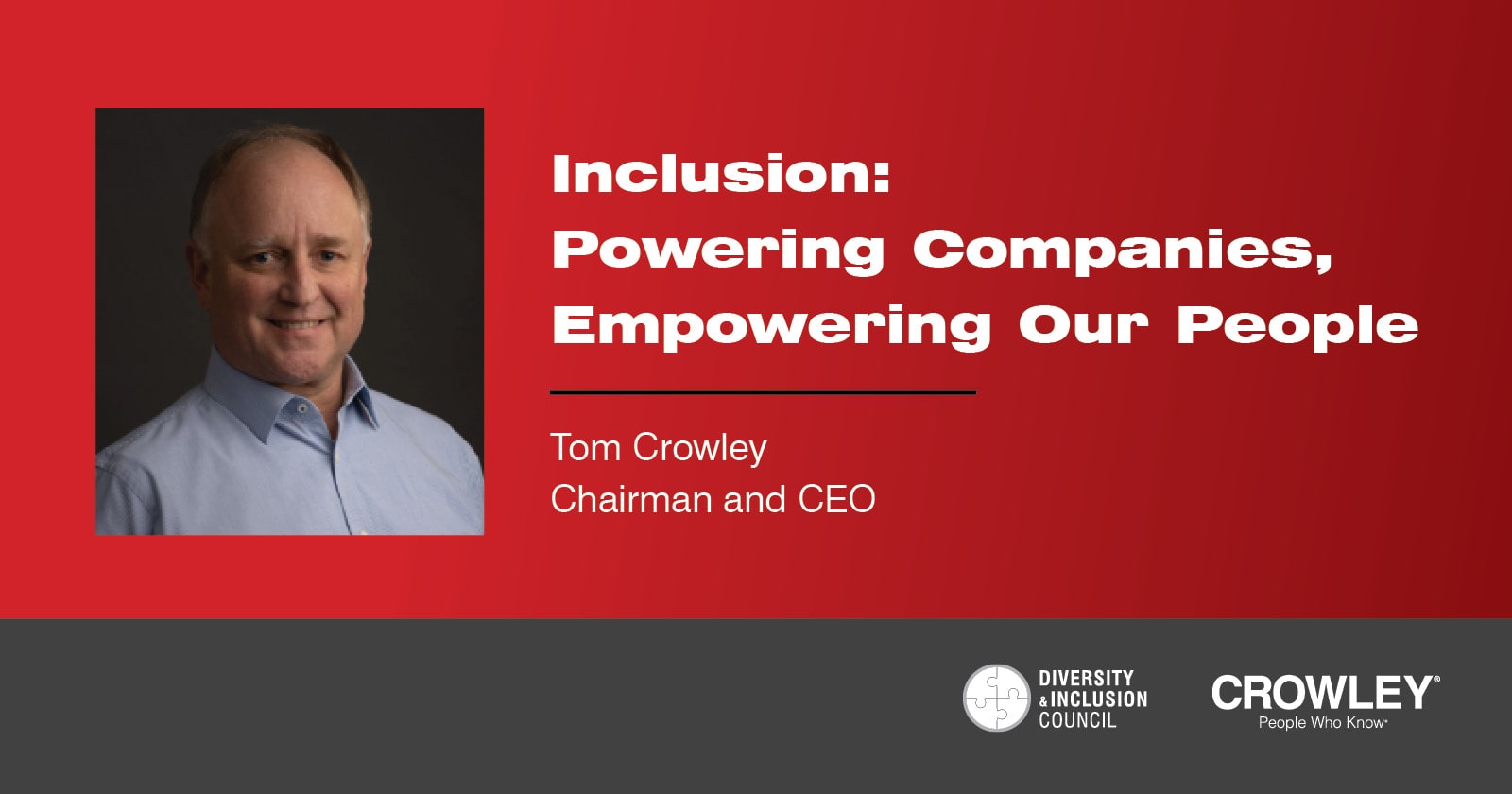 Featured Speeches & Interviews and Key Company News
Tom Crowley on Diversity and Inclusion: Annual Review and Outlook 2021
The following opinion column was published in the Journal of Commerce, Jan. 4, 2021 In an increasingly competitive and transparent supply chain sector, our most innovative advances will more often come from our people than from technology or capital investment, and that will require unlocking the power of their diverse backgrounds, experiences, and points of […]
Read More
Shipping & Logistics Announcements
Martin Luther King Jr. Holiday Schedule
The following are the Martin Luther King holiday schedules for Crowley Logistics offices and ports.  Any location not listed below will have regular business hours. Location Martin Luther King, Jr. Day – Monday January 18 BL Revision Regular Hours Bookings Regular Hours Crowley Logistics – San Juan Closed Customer Care – Jacksonville, FL Closed Customer […]
Read More