Shipping from the U.S. East Coast and Gulf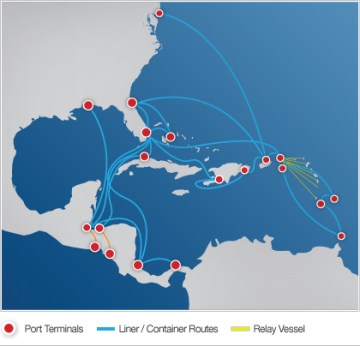 Ship your cargo, household goods, vehicles textiles, apparel, vehicles, perishables and more from the U.S. East Coast and Gulf. Crowley offers shipping from the following U.S. locations:
Jacksonville and Port Everglades, Fla.
Crowley is the premier container shipping company serving nearly every island in the Caribbean and some of the most sought-after ports in Central America.
Pennsauken, NJ
Shippers in the Northeast can utilize Crowley's weekly, fixed-day sailing between Pennsauken, N.J., and San Juan. Frequent, dependable service makes container shipping to the U.S. mainland from Puerto Rico a breeze.
Gulfport, Miss.
With Crowley's Speed to Market you can ship your export Roll-on/Roll-off (Ro/Ro) cargo on two weekly, fixed-day direct sailings from Gulfport, Miss., to Santo Tomas, Guatemala, and Puerto Cortes, Honduras.
Also Offering Door-to-Door Services and Warehousing & Distribution
In addition to offering complete shipping services from these strategic U.S. coasts, Crowley also offers warehousing & distribution and comprehensive logistics services to help your shipments arrive to their final destination. Additionally, in Central America, overland truck service is provided to Managua, Nicaragua; San Salvador, El Salvador; Managua, Nicaragua. Service areas also include San Jose, Costa Rica; and Cristobal, Colon, Panama City and Balboa,Panama.
To let Crowley move you today, contact us in one of the following ways:
1-800-CROWLEY (press 1)