Integrated Logistics Solutions in Costa Rica
A full suite of logistics services between the United States and Costa Rica.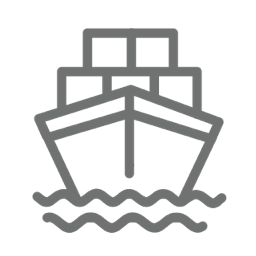 Info on future sailings from origin to destination.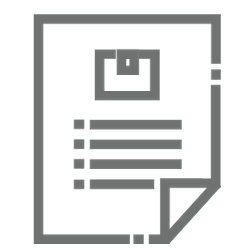 Provide shipment details to receive a free quote.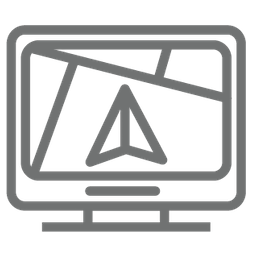 Track shipment using tracking number or customer ID.
Crowley Logistics has long been a provider of fast and reliable supply chain solutions to and from Central America. We do this by reducing friction and decreasing overall landed costs. Our intuitive integrated approach increases supply chain velocity and helps goods move to market faster.
Our Costa Rica supply chain professionals can seamlessly handle any logistics requirement, regardless of type or size shipment. We offer a wide array of end-to-end supply chain solutions to get your cargo to and from Costa Rica with ease.
With over 55 year of experience providing shipping services in Costa Rica, trust the People Who Know to handle your cargo.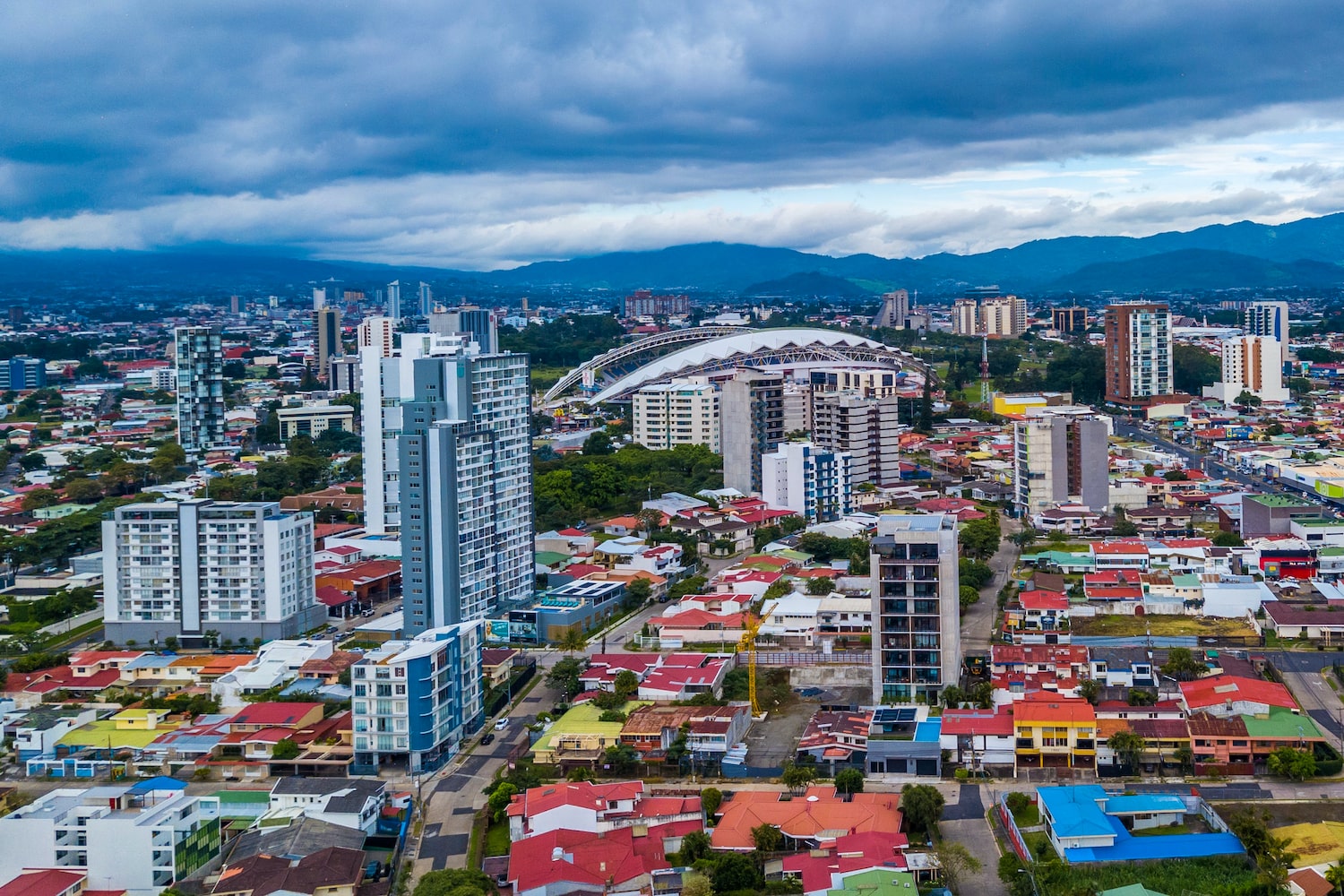 Featuring personalized services, Crowley Logistics can easily handle your shipments both to and from Costa Rica, regardless of size, origin, or destination. Through comprehensive logistics services, Crowley offers land transportation and trucking options throughout Costa Rica. Additionally, we offer the same or similar services throughout Central America, the United States, and the Caribbean Basin. Our goal is to ensure your cargo gets from point to point, whether going to or coming from Costa Rica.
One end-to-end logistics source for all transportation needs. | Customs clearance services are available at both border crossings and points of destination. | Overland insurance coverage is available for cargo. | Local distribution services | Shipment visibility and cargo tracking
Crowley's complete warehousing and distribution network was established to support the supply chain needs of customers shipping to or from Costa Rica throughout the globe.
We seamlessly handle your logistics requirements with transparency and accountability. Through this, Crowley's Costa Rican customers have the freedom to focus on their own bottom line. Whether maximizing sales, maintaining your brand, or leveraging economies of scale, our warehousing services make the job easier.
Our distribution centers are staffed with professionals highly experienced in the nuances of warehousing and distribution throughout Costa Rica. As a result, we offer the highest levels of security and service for your cargo.
Costa Rica Warehouse Location and Services
Our warehouse is conveniently located in Almacenadora, Heredia, Costa Rica. For more information about our Costa Rica locations, please visit our main Locations page.
Capabilities and Services
24-hour security | On-site customs | High-speed Internet | Cargo reception | Pool Point Distribution | Shrink wrap | Forklift services | Cross-docking | Storage | Pick, Pack & Sorting | Dispatch | Customs clearance | Inventory Management | Palletized cargo
With timely, frequent sailings, and close proximity to both the United States and Central America, Crowley Logistics delivers speed to market for Costa Rican customers in need of container shipping services.
Crowley Logistics provides both full container load (FCL) and less than container load (LCL) transportation in and out of Costa Rica, with reliable and frequent fixed day-of-week sailings. With diversified fleets of both foreign and U.S. flagged vessels and tug-and-barge sets, as well as over 45,000 pieces of container equipment and chassis, Crowley provides some of the most competitive transit times in the industry.
Crowley's offerings for ocean transportation throughout Costa Rica include, but are not limited to: NIT transportation for oversized vehicles and cargo | Used and new vehicle shipping | Shipping of refrigerated cargo | Hazardous material (HAZMAT) shipping | Specialized services and apparel transportation
In addition to the above, we also offer transportation of licensed cargo to Cuba, and have specialized global services between Asia, Europe, and Costa Rica. Also, through our global agent partners, Crowley Logistics' reach extends from Costa Rica to major ports around the world.
Whether you are shipping seafood, produce, pharmaceutical products, ice cream, or anything in between, we have you covered. Crowley Logistics has state-of-the-art technologies, equipment, and expertise to ship your perishable goods seamlessly throughout your supply chain.
While Crowley's refrigerated container fleets are some of the best in the business, our customers know that the real difference lies in the helpfulness and expertise of our team. You can depend on our team both inside and outside Costa Rica to recommend the perfect equipment for your needs. Additionally, we assist in explaining proper loading techniques for your cargo, we track your shipment throughout the supply chain process, and work with customs agencies to get your cargo cleared as soon as possible. This is all done before delivering your goods to its final destination, whether that be a warehouse or store shelves.
With dedicated, on-call refrigerated (also known as reefer) customer service experts at the ready, Crowley Logistics is the strongest choice to ensure your perishables and refrigerated cargo reach their destination at the peak of freshness.
Crowley Logistics has CrowleyFresh cold storage locations in Miami and Jacksonville, Florida. CrowleyFresh is an effective cold storage solution for customers bringing temperature-sensitive cargo from Costa Rica into the United States. Our temperature and humidity-controlled coolers handle perishable commodities including proteins, produce, pharmaceuticals, cosmetics, and foodstuffs.
The warehouses in Jacksonville and Miami offer not only refrigerated space but also dry storage space, ideal for non-perishable cargo. These warehouses are also equipped with ample features for perishables arriving in Northeast and South Florida from Costa Rica, Latin America, South America, the Caribbean, Europe, Asia, and all over the globe.
Additionally, these two CrowleyFresh warehouses also serve as in-transit consolidation and/or deconsolidation points for perishable loads, or for customers looking to combine dry loads with perishables for more reliable and economical transit.
Costa Rica Cargo Insurance
If you're a small to mid-size shipper, a lack of risk management and cargo insurance coverage can quickly drain profits and damage reputations. "Game Over" is a high price to pay for getting tripped up by an unforeseen snag in your supply chain. To remedy that, cargo insurance is a beneficial tool.
Customs Clearance Services
Crowley is committed to developing an import program tailored to further simplify and meet your logistics requirements inside and outside of Costa Rica. We offer value-added customs clearance and compliance assistance to close the loop on your international supply chain needs.
Costa Rica Air Transport Services
When land or sea alone don't meet your cargo movement needs, Crowley's global supply chain specialists offer effective and efficient air freight cargo routing across the sky. We are an NVO air freight consolidator and freight forwarder, ready to serve your needs to and from Costa Rica.