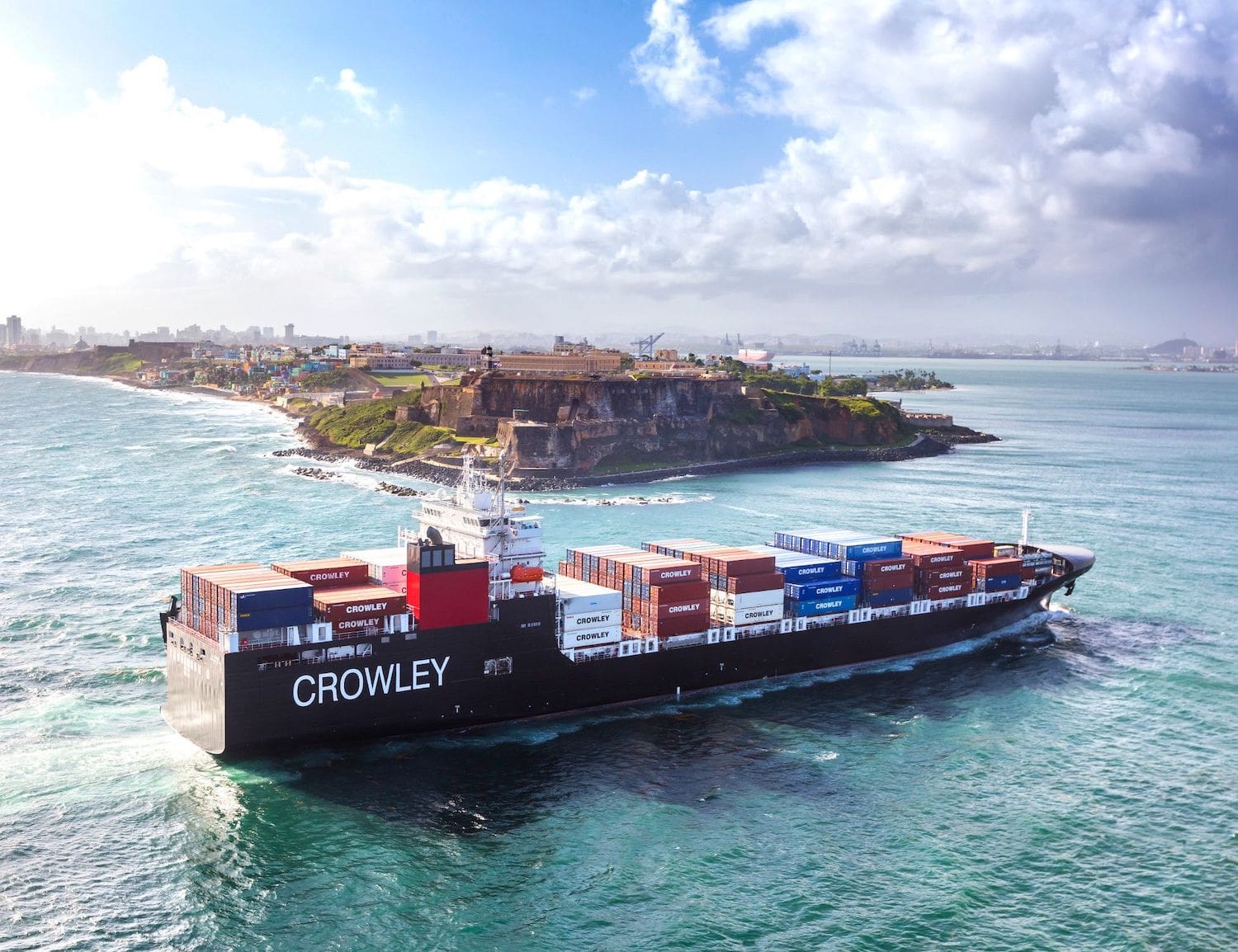 CROWLEY HAS BEEN A VALUED GOVERNMENT PARTNER FOR OVER 100 YEARS – AT HOME AND ABROAD
Powered by industry specialists and veterans experienced in providing supply chain solutions tailored to the mission and optimized by cutting edge technology and innovation.
That's how we deliver.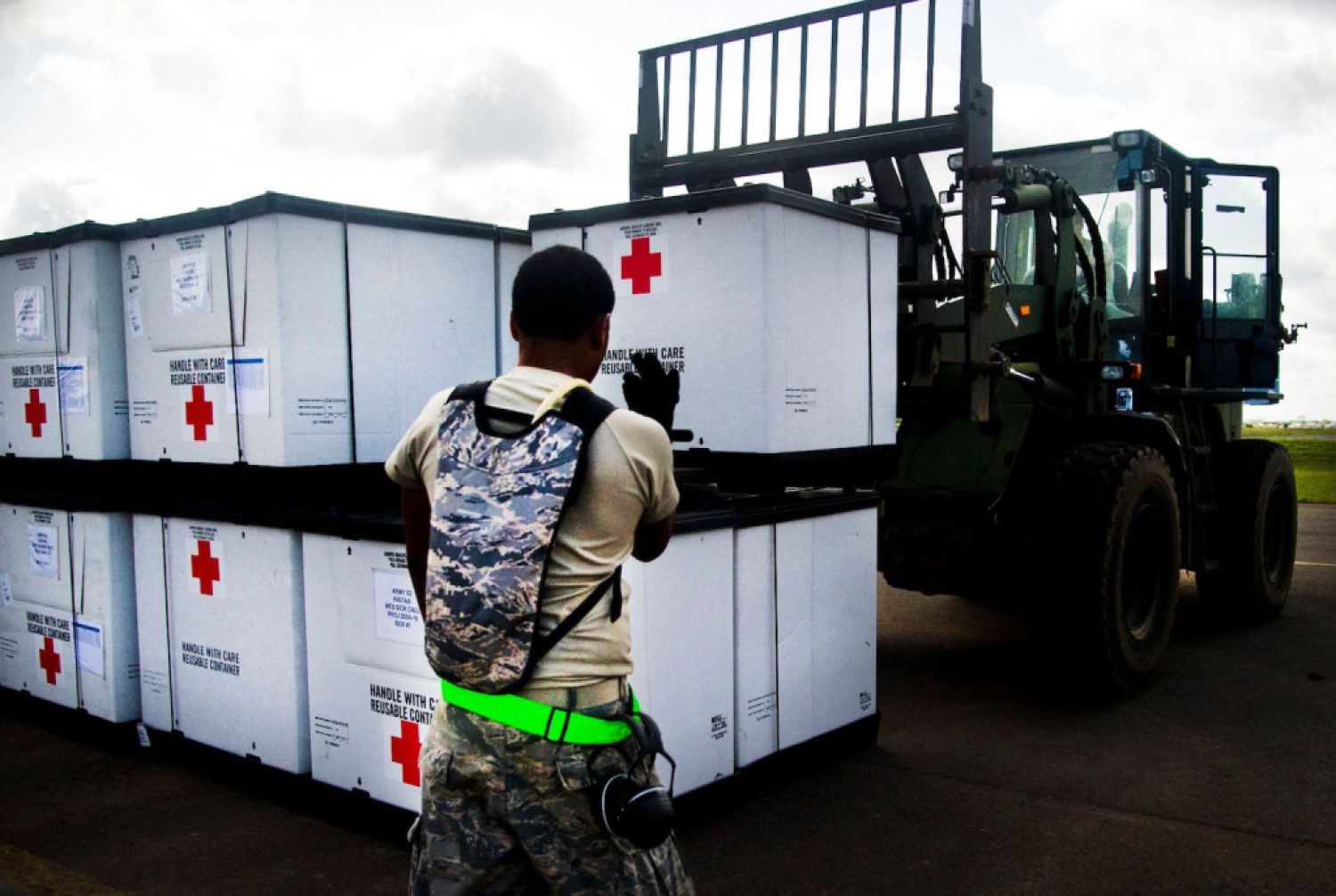 THE LOGISTICS OF HUMANITARIAN AID: THE EBOLA RESPONSE
Boots on the ground in less than 48-hours
Coordinated delivery of pallets of Ebola medicines requiring cold storage across Liberia
Enabled construction of 17 fully stocked, remote Ebola treatment centers
Established 8 warehouses for the distribution of humanitarian aid and construction supplies
Trucked 5,000+ loads of cargo to remote construction sites
Went above and beyond in donating a 6-month supply of rice to the Liberian Christian Orphanage
---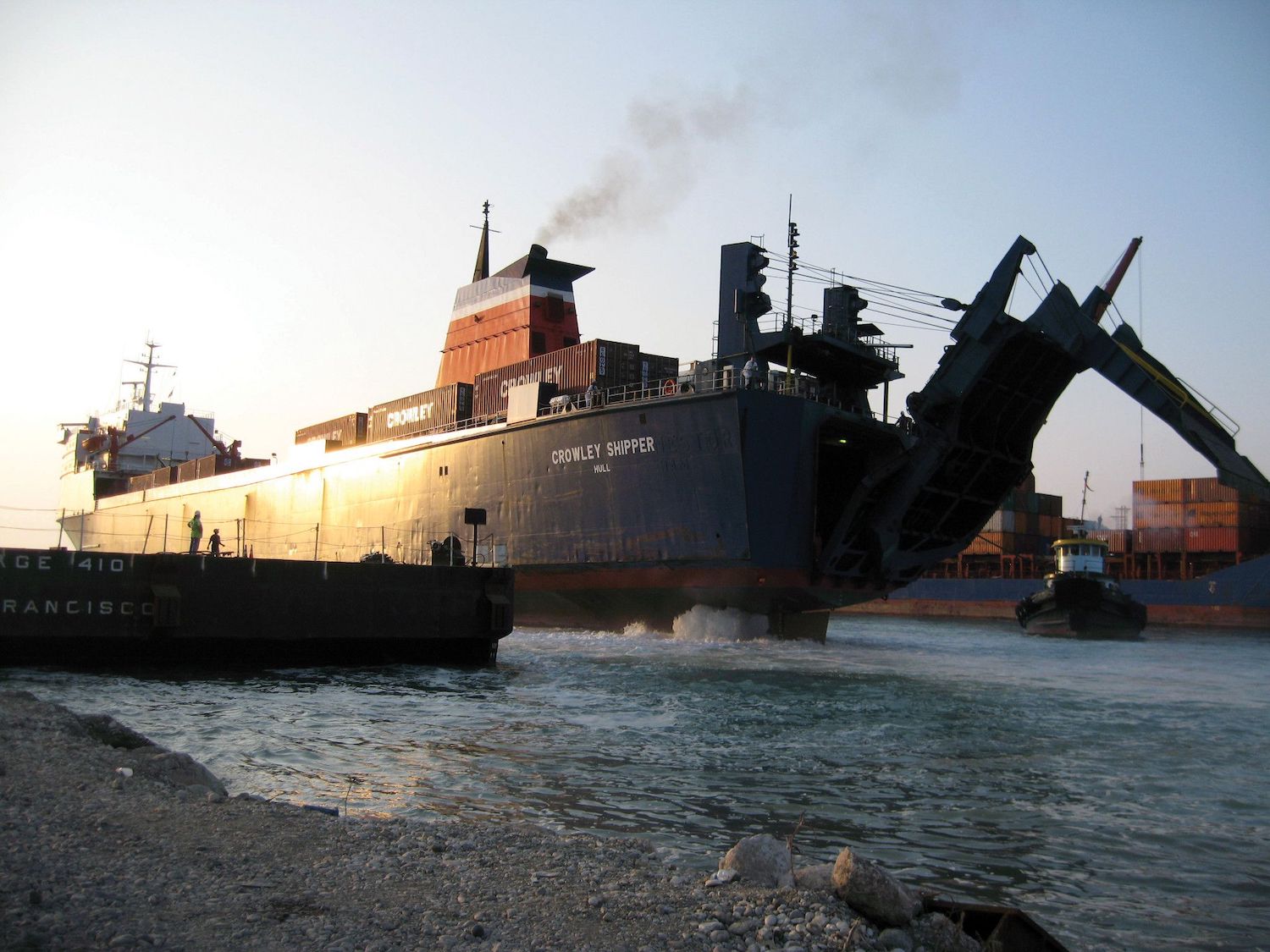 ANSWERING THE CALL – "THE CROWLEY PLAN"
HAITI EARTHQUAKE RESPONSE
Landed in Port Au Prince within 3 hours of authorization
Partnered with TRANSCOM to establish surface bridge to Haiti to reopen cargo operations in Port Au Prince
Largest post-disaster lightering (JLOTS) operation
Innovative pier solution using floating docks
Moved 1,500 containers of relief supplies in the first 3 months of operations
Adaptive supply chain solution utilized alternate routes through the Dominican Republic to speed relief aid delivery
---
COLLABORATION AT A MOMENT'S NOTICE
USAID MIAMI WAREHOUSE FOR CLIMATE DISASTERS
Sole manager of USAID's Miami warehouse and logistics facility
Partnered with USAID to respond to natural disasters within the Western Hemisphere
Rapid deployment – within 2 hours of notification – of emergency aid commodities to the Bahamas in the aftermath of Hurricane Irene and to Peru following the earthquake
80,000 pounds of relief supplies on the way in less than 24 hours when Hurricane Dean battered Jamaica
Picked, packed, and arranged transport for 500 pallets of emergency relief supplies to the Philippines to aid survivors of Typhoon Bopha
---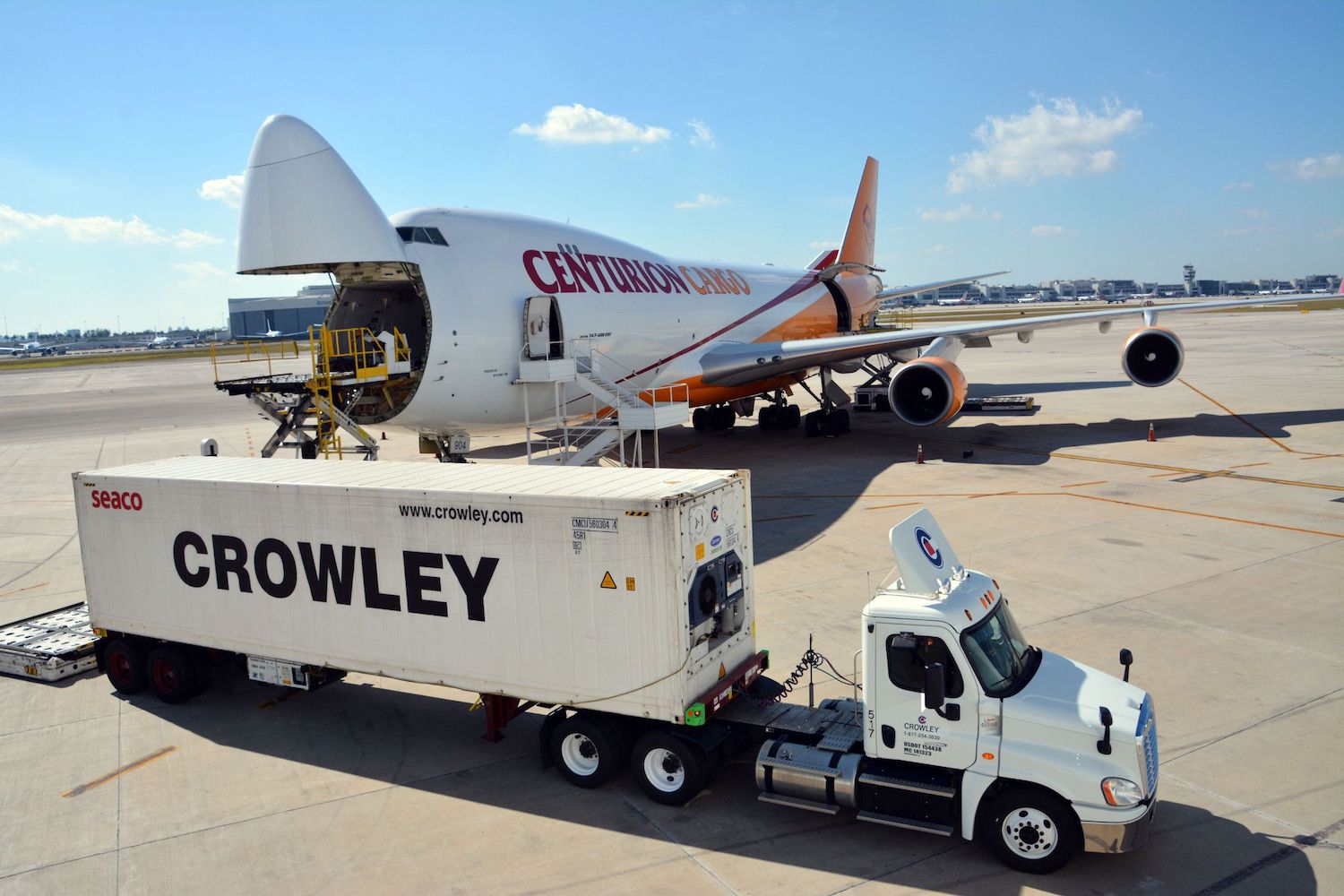 LOGISTICS/SUPPLY CHAIN ORCHESTRATION
ACROSS THE GLOBE
Serves more than 15,000 commercial and government customers with 70,000+ shipments per month.
Brings a carrier network that exceeds 6,500 large and small businesses around the world.
Accounts with 130 healthcare and pharmaceutical companies, and some of the world's largest retail providers.
Services provided in Africa, Asia, The Americas (Central, South, North), Europe, Australia.
Provides best commercial practices and adheres to international standards.
Recognized with logistics excellence and customer service awards from SC Johnson and Toyota Logistics.
---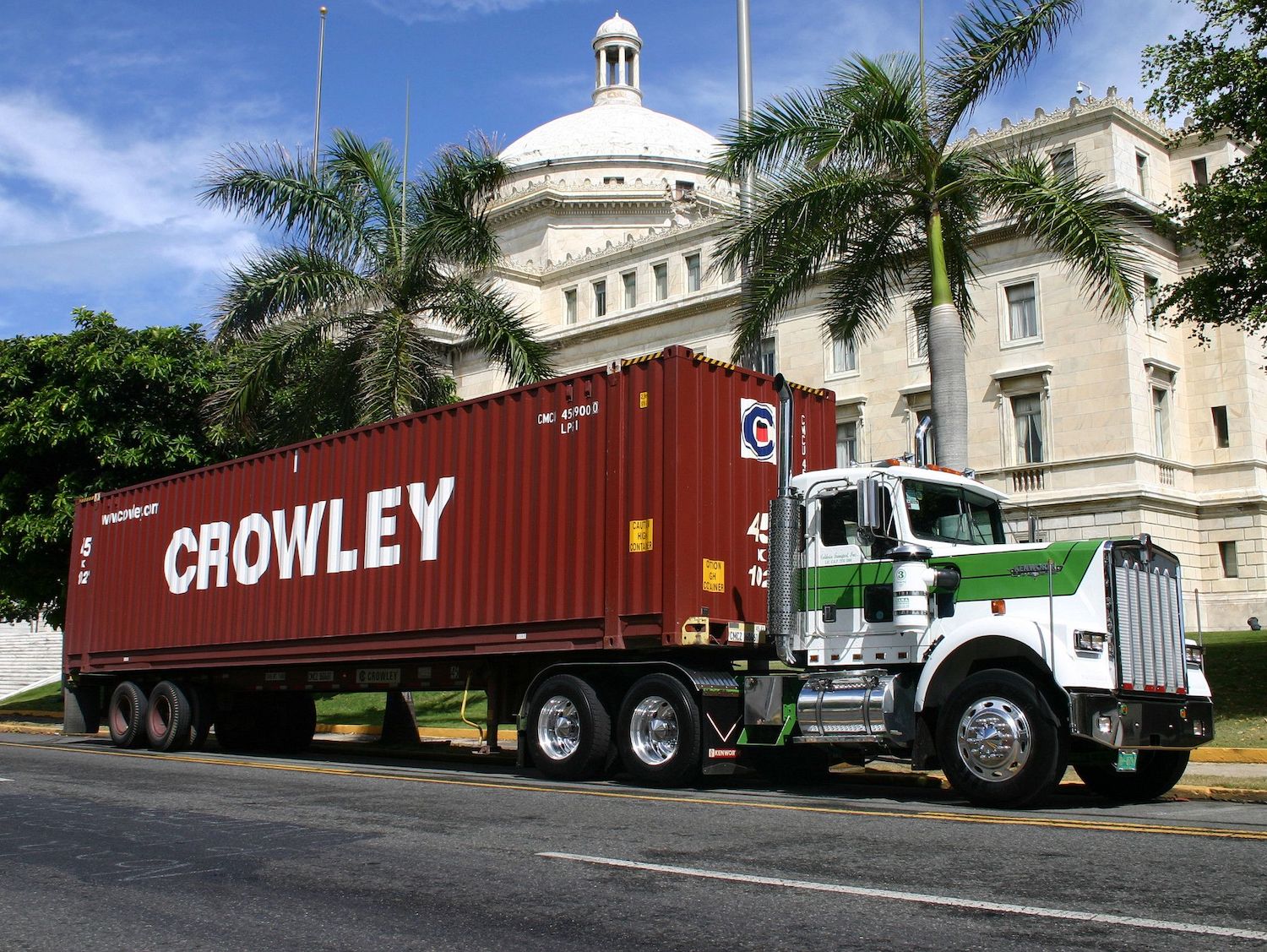 Get in touch with our team.