CROWLEY LOGISTICS
Freight Forwarders: A Comprehensive Guide
Updated For 2023
The import and export of goods is a pivotal piece of many businesses large and small. While shipping internationally provides strong business opportunities, it can be very daunting. If you're unaware of the term "freight forwarders", it may seem confusing. Is this a manager of distribution? Might it be another term for a freight shipping company? Is it a partner in import and export services?
To be direct, freight forwarders are none of these. Yet, they do take on responsibility for the above and more. Read on for a comprehensive look at freight forwarders. In this guide, we unravel the complicated logistics of logistics.
What is a Freight Forwarder?
A freight forwarder is a firm specializing in the arrangement of cargo on behalf of shippers. In most cases, freight forwarders provide a variety of supply chain services, including:
Ocean or air freight transportation
Inland transportation from origin and/or to destination
Preparation of documentation
Warehousing and storage services
Consolidation and deconsolidation
Cargo insurance and customs compliance
Most freight forwarders will ship through their own bills of lading or waybill. Then, destination agents (freight forwarders overseas) step in. These agents provide delivery of documents, deconsolidation, and collection or delivery. In layman's terms, a freight forwarder is an entity that arranges the import and export of cargo.
What Does a Freight Forwarder Do?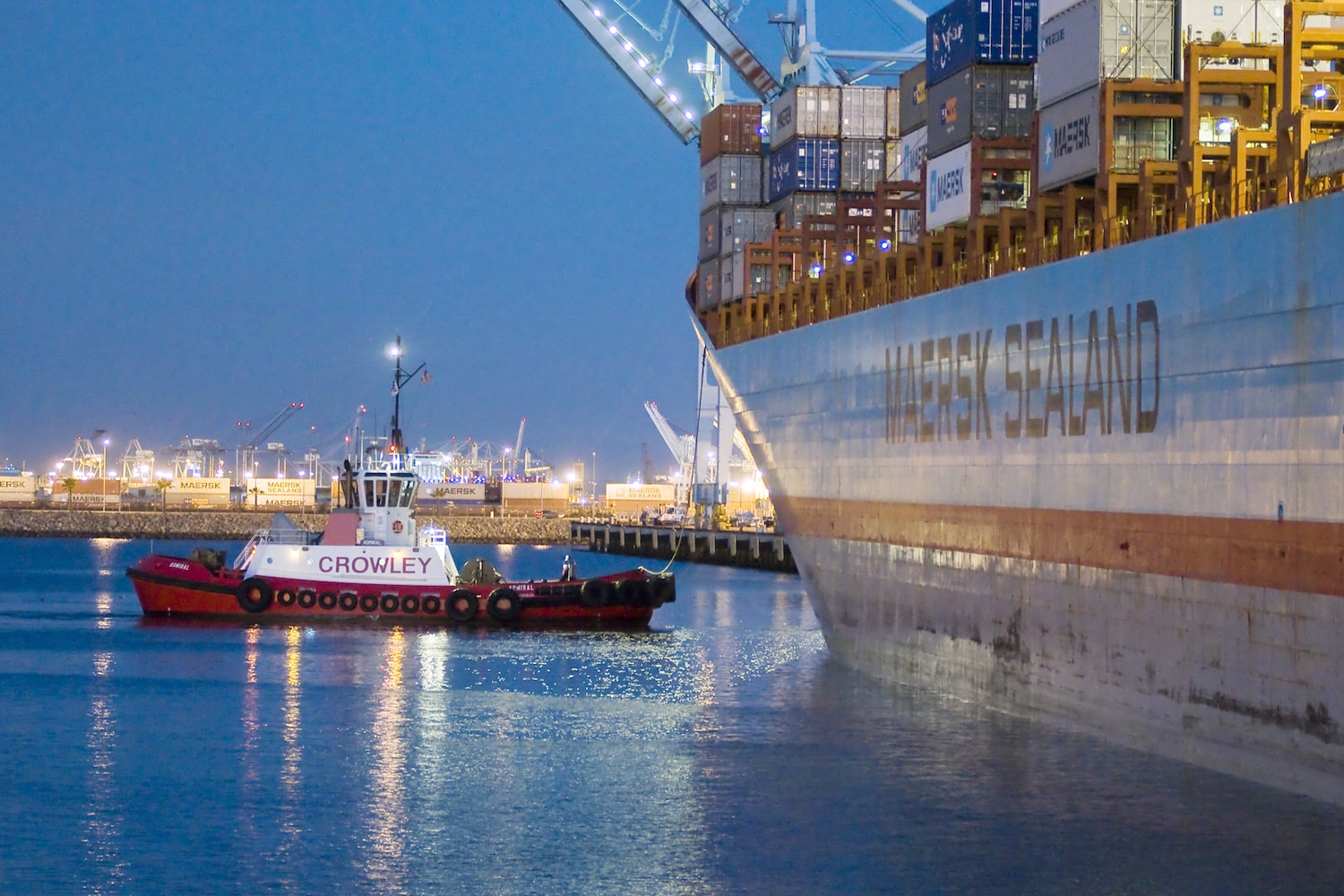 Many things go into the logistics of international cargo shipping. While freight forwarders handle shipments, it's vital to also get a handle on what they don't do. This, in turn, can backtrack into what it is that they do for shippers and customers. There is one golden rule to consider when it comes to freight forwarders. In most cases, freight forwarders are not the ones who actually move the cargo.
Instead, freight forwarders represent intermediaries. They are the step between shipping customers and the services that move cargo. This goes for ocean freight, land transportation, air freight, rail services, and more.
Freight forwarders use existing relationships to negotiate the lowest price for cargo moves. These moves occur along the most effective routes through a bidding /contract process. In the end, the goal is to find a carrier that provides the best balance of cost, speed, and reliability. They also handle the logistics required for shipping goods internationally. This is a complex burden of a task for most clients.
Freight Forwarders vs Freight Brokers
While sometimes used interchangeably, freight forwarders and freight brokers serve different purposes.
A freight broker works as a middleman, serving to connect carriers and shippers. They do not take any responsibility or possession of freight. This means that they are not liable for claims if cargo is damaged or issues arise. A freight broker registers with FMCSA (Federal Motor Carrier Safety Administration). They carry their own insurance to protect their assets in case of loss or damage.
Conversely, freight forwarders will actually store physical freight for customers. They also arrange for the transportation of the shipments. While providing the same services as freight brokers, they ship freight under their own bill of lading. Also, they store the freight in warehouses and take responsibility for insurance. Typically, forwarders will not own the ships or equipment the freight is being moved on. But, there are companies, like Crowley Logistics, who own their ships and equipment.
Freight Forwarding Around The World
There are many rules and regulations faced by freight forwarders around the world. Below are specific differences for Canada, the United Kingdom and the United States.
Canada has their own federal department responsible for these services. Transport Canada handles the implementation and enforcement of transportation programs. Also, Canada's Border Services Agency handles regulation enforcement. These regulations affect many international freight forwarders. For these government services, the primary point of concern is international safety.
The CIFFA (Canadian International Freight Forwarders Association) was established in 1948. It protects and supports the status, interest, and character of foreign-owned freight forwarders. They do this through the establishment of uniform trade regulations and practices. Additionally, CIFFA has an educational role, providing certificate programs for freight forwarders.
In the United Kingdom, freight forwarders remain unlicensed. Yet, many claim membership to BIFA, the British International Freight Association. BIFA serves as a major trade association for UK registered shippers, including forwarders. This covers companies that engage in international transportation across all modes.
Currently, BIFA has about 1,500 corporations serving as members. Most of these companies are freight forwarders. They provide a wide array of international services across land, air, rail, and sea.
In the United States, those handling domestic freight over the road register with the DOT's FMCSA. The Federal Motor Carrier Safety Administration plays a similar role to the entities above. These registered forwarders serve as carriers, accepting freight for transport. They remain liable for the delivery of freight, and do so under their own bill of lading.
International ocean freight forwarders arrange shipments both to and from the United States. These forwarders register with the Federal Maritime Commission as "Ocean Transportation Intermediaries". The two classification options for transportation intermediaries are ocean freight forwarders and NVOCCs.
Ocean Freight Forwarder. Entities in the United States dispatching shipments via common carriers. They book or arrange space for these shipments on behalf of the shippers.
Non-Vessel-Operating Common Carrier (NVOCC). These are common carriers that publicly serve to carry out ocean transportation services. NVOCC's issue their own bill of lading or equivalent document. But, they do not operate or own the vessels in which the cargo is being transported.
Pros and Cons of Freight Forwarding
As with any logistics service, there are many factors that play into the end-to-end process. Freight forwarding may seem like a win-win situation for customers. Despite this, there are also some caveats to be aware of before diving in with a forwarder service. Below are a few of the advantages and disadvantages of freight forwarding.
Freight forwarder services offer competitive pricing based on services needed from a customer. They can also lower prices through the consolidation of cargo from other customers. This allows for a single full container load with multiple customers' cargo. Also, this serves to reduce final freight charges for less than container shipments.
Freight forwarders usually specialize in a specific service, mode of transportation or market. This allows the company to choose the services the forwarder should handle. In turn, this gives the company greater control over the handling of their shipment.
Knowledge and expertise are crucial when importing or exporting products. This work is performed via the customs clearance process. Freight forwarders have the most up-to-date information on customs regulations. Additionally, they can handle documentation, pay tariffs and handle taxes.
One of the main advantages of a freight forwarder is their ability to offer services relating to a trade. Some services include documentation, bank paperwork, cargo insurance and inventory management.
Often, freight forwarding services aren't the operators of the transportation moving the cargo. For this reason, their influence on what happens on board the ship, rail car, truck or airplane are minimal. Additionally, their participation in the transportation steps is typically completely hands-off.
If you perform all documentation and forwarding, your costs are controllable. But, with a freight forwarder there is no way to know what kind of a service markup the forwarder is adding. A company might charge $2,500 for land transportation to a destination. Conversely, a freight forwarder can state the price as $5,500 and skim the $3,000 markup off the top.
Product loss is a hard reality of some shipping processes. Putting trust in a freight forwarder to handle all shipping can lead to loss of supply chain control. If the freight forwarder is detail oriented, things are fine. But ineptitude can wreak havoc on shipments and lead to losses.
Do You Need Freight Forwarding?
Freight forwarding is an easy way to take your business and cargo to the next level. But, there are times when it is more effective to ship directly with the shipping company. Especially when they provide the same end-to-end supply chain services as forwarders, without the markup.