Fuel Over the Shore (FOTS) Distribution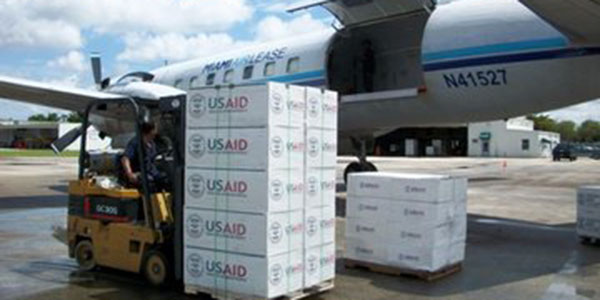 Crowley conducts commercial fuel and Logistics Over-the-Shore (LOTS) operations along the coastal and river systems of Alaska and the western Canadian Arctic during the ice-free season. Shallow-draft tugs and double-hull barges routinely operate in remote and austere locations, with little to no infrastructure, to deliver equipment, supplies and more than 65-million gallons of clean petroleum products to nearly 300 communities. 
In communities lacking a pier or dock wall, double-hull barges are maneuvered near or on a beach to safely discharge petroleum and supplies – a technique Crowley introduced when it began refueling isolated Alaskan communities in 1953. Since then, the company has safely delivered hundreds of millions of gallons of clean petroleum products over-the-shore.  
The distribution system for coastal and river communities starts with lightering fuel from ocean-going tankers to coastal transport barges, and then again into smaller coastal or river landing barges. This system is optimized to ensure efficient and safe delivery to residential, commercial and government agencies.  
Crowley has also delivered over 1.1 million tons of heavy equipment over-the-shore in support of the North Slope oil and gas operations and the Defense Early Warning (DEW) Line sites. Crowley executed the largest-ever private sealift of supplies over-the-shore to the North Slope of Alaska in the early days of the oil fields.