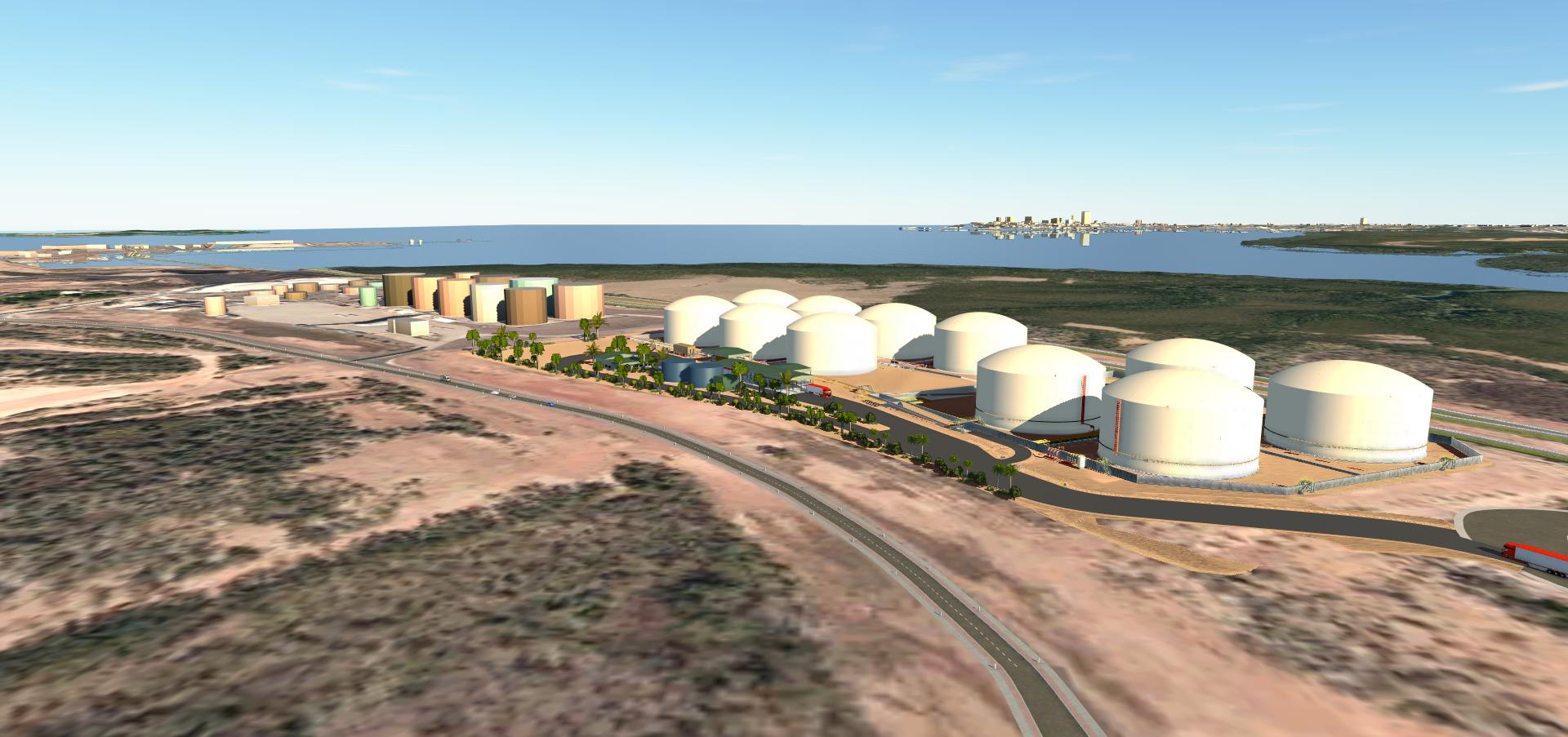 Crowley Solutions
Bulk Fuel Facility | Darwin, Australia
Crowley is constructing a bulk fuel storage facility for defense and government supply in Darwin in the Northern Territory of Australia.
---
Crowley was awarded a multi-year contract by the Defense Logistics Agency-Energy to provide fuel management and storage services. Services include receiving, storing, protecting and shipping aviation-grade JP-5 turbine fuel and commercial-grade Jet A-1 fuel for defense forces.
Project Overview
The facility, which includes 11 storage tanks, will be operational in September 2023. It will have the capability to store up to 2 million barrels (80 million gallons) of product. The facility will support vessels for both receipt and issue of product, tank truck loading and on-site additization. The facility will be located at East Arm at the Land Development Corporation's Bulk Liquids Area.
Crowley Australia Pty Ltd. will manage the development and subsequent operations of the new facility. The project will create about 400 jobs during construction and support an additional 20 employees once the facility is operational.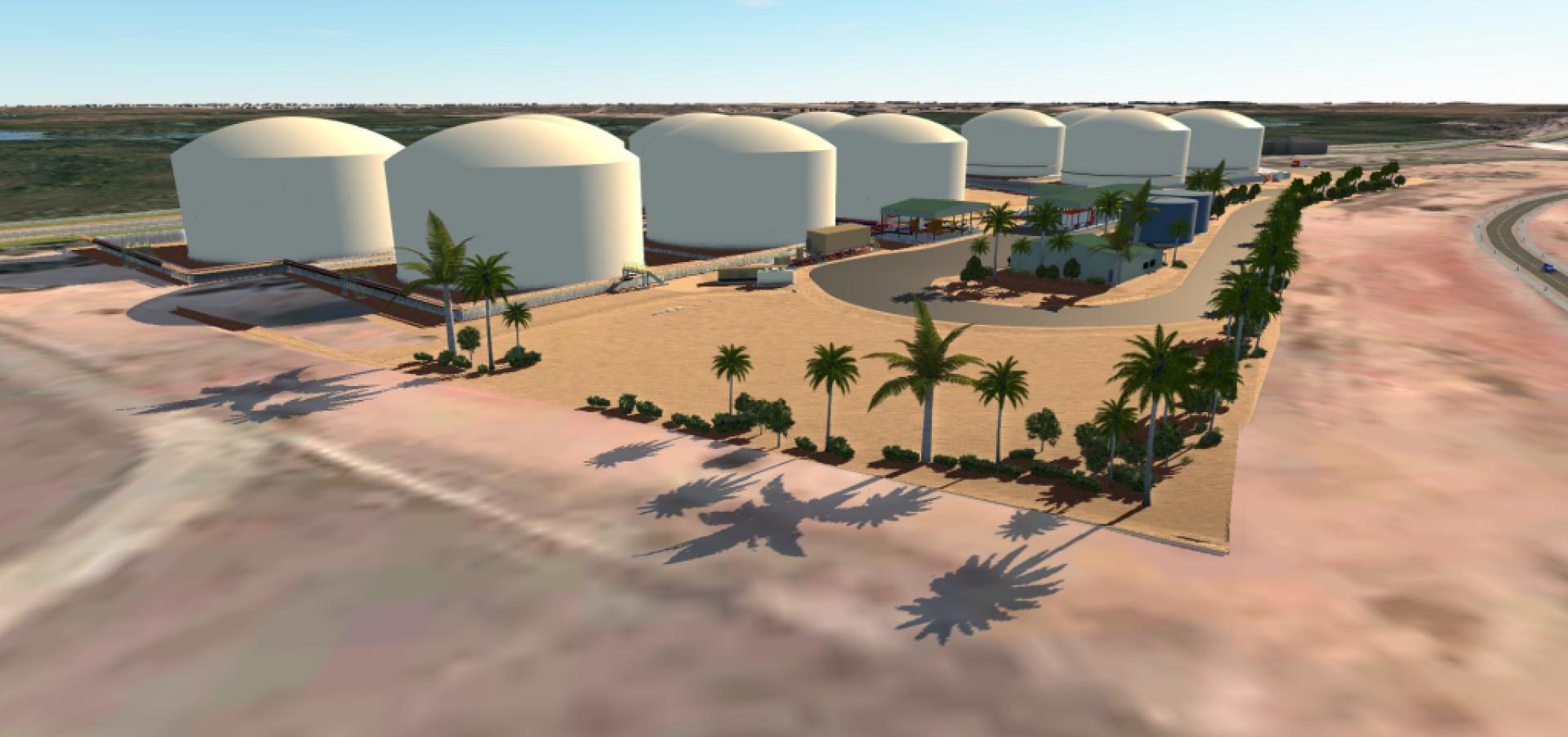 Australia-based Saunders International Ltd. provides engineering, procurement, construction and management (EPCM) services, as well as construction of the bulk fuel storage tanks. The project as granted approval from the Northern Territory Environmental Protection Authority, resulting in development permit for construction.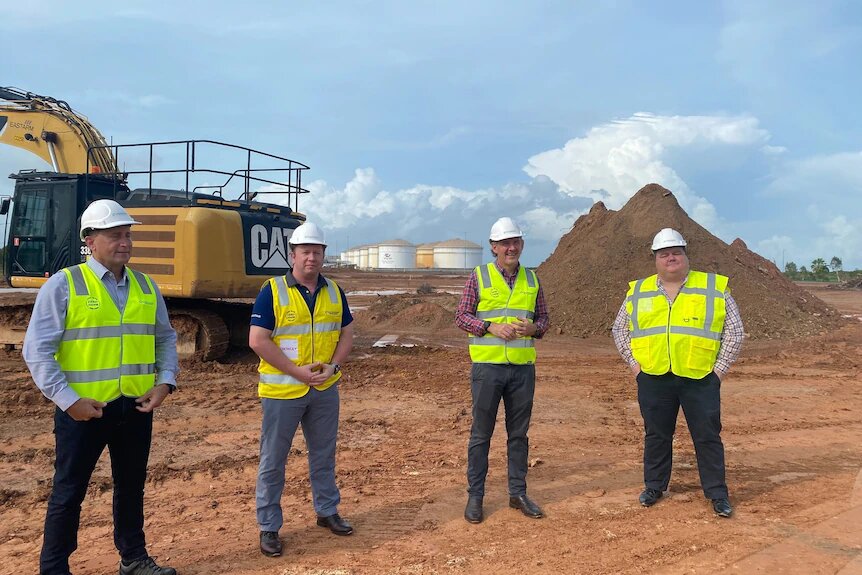 About The Location
Darwin's strategic location supports the Pacific defense and logistics strategy with Australia. As government contractors who have performed around the world, including Alaska, Africa and Asia, Crowley has successfully performed a fuel supply, storage and distribution for more than a century.
"Crowley is excited to see work on the fuel storage facility in Darwin begin," said Sean Thomas, vice president, Crowley Solutions. "We appreciate the dedication of our team and collaboration from all stakeholders including the NT Government. These collective efforts will allow Crowley to provide important fuel storage and management services to the U.S. military, as well as strengthen our growing presence within Australia and the Northern Territory."
If you have any questions, please direct them to darwin@crowley.com.