Vessel Management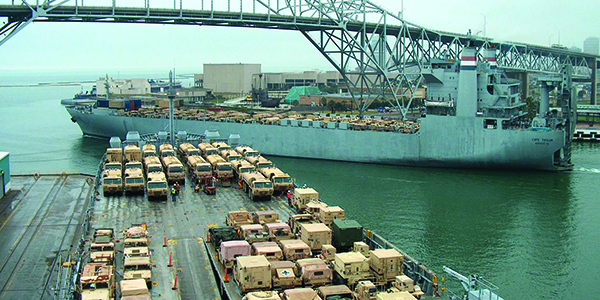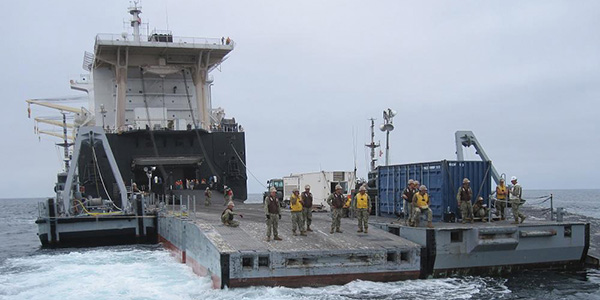 Vessel Management and Crewing Solutions
For more than a century, Crowley has provided a portfolio of services that enable successful U.S. Government fleet and vessel operations. The team is led by industry and military veterans who leverage the expertise, scale, and scope of our commercial business to ensure the success of our Government customers.
Our offerings include:
• Vessel operations and technical support: Port engineers and port captains manage the maintenance and repair plans, provide shipyard supervision during periodic dry-dockings, ensure compliance with regulatory agencies, coordinate vetting inspections, and coordinate or perform internal/external audits. Vessel safety assessments and awareness training is also a core competence.
• Crewing support: The crewing department and labor relations groups are experienced with both domestic and international crewing requirements. Long-standing, positive working relationships with the major labor organizations allow Crowley to provide skilled crew for any vessel type as well as training programs for continuing education. Crew travel arrangements are enabled via Crowley's in-house travel department.
• Safety, Security, Quality, Environmental Assurance: Successful operations are built upon well documented Management Systems, with clear procedures and guidelines. Crowley has extensive experience in developing and implementing such systems. That meet the requirements of ISO 9001 and 14001, ISM Code, and Responsible Carrier Program.
• Substitute custodial services for vessels seized by U.S. Government agencies and contractors, including the Treasury Department, and U.S. Coast Guard. Crowley has demonstrated quick reaction response and implementation of including: deep sea towing, 24-hour security, pollution control, insurance, and engineering services to ensure the safety and security of the vessel. Custody is typically managed until final release of the vessel via auction or sale.
Customers:
Military Sealift Command (MSC)
Maritime Administration (MARAD)
Treasury Department (MSC)