FTL & LTL Trucking Between Mexico and Central America
Recent market conditions have allowed for increased trade between Mexico and the Northern Zone of Central America. As such, Crowley's integrated logistics services offer trusted, door-to-door deliveries in full trailer/container load (FTL) and less-than trailer/container load (LTL) trucks, without cargo transfers between containers – regardless of the size and type of shipment.
Our extensive infrastructure throughout Mexico, Central America and Panama, and our qualified field experts, meet and exceed Industry needs guaranteeing an increase in the speed of your supply chain, complete in-transit visibility, and a significant decrease in your total landed costs between Mexico, Central America and Panama.
Transit Times Between the Following Countries and Mexico:
Integrated Logistics Services Include:
Inland transportation on 48' – 53' dry containers.

Inland transportation on 40' – 42' – 45' flat beds.

Inland transportation on lowboys (Over-Dimensional and/or Heavy-Lift Project Cargo).

Inventory consolidation (weekly services from Mexico City, Monterrey and Guadalajara), with pick-up and door-to-door services in Mexico City and the main Mexican states.

Warehousing, inventory management and handling in Mexico City and Ciudad Hidalgo border, Central America and Panama, under strict security and safety controls.

Local distribution and pick-ups at Central American destinations. 

Customs brokerage services for importation and exportation at Ciudad Hidalgo Chiapas border, Central America y Panama.

In-cabin, armed escorts and custodians – Patrol escorts. 

All-risk cargo insurance facilitation.
Main Added Values:
Waybill (Our freight services include an all-risk cargo insurance up to USD $50,000 – additional coverage available upon request.) 

GPS System for inland cargo visibility.

No cargo transfers between containers, trailers or boxes.

Safest route guaranteed with quick reaction safety patrols.

Company-owned infrastructure in Central America and Panama.
Serving from Two Convenient Locations: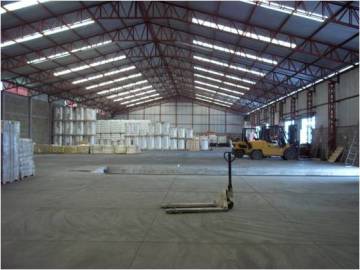 Mexico City Warehouse
Tultitlán Av. Benito Juárez Número 20, Col. San Mateo Cuautepec C.P. 54948
Nave 4 Oriente, Tultitlán Estado de México.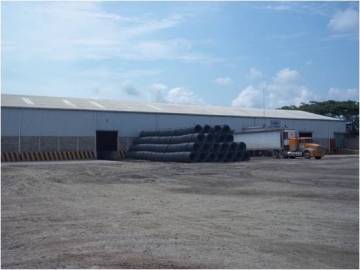 Hidalgo City Warehouse
Avenida Río Suchiate Manzana 1 Parque Industrial los Ríos Bodega 13,
Col. El Roblar Ciudad Hidalgo, Suchiate, Chiapas. C.P. 30840