Crowley Invests in REPOWR to Accelerate Sustainability in Supply Chains
Asset-Sharing Platform and Network Optimization Solution Will Aid Logistics Providers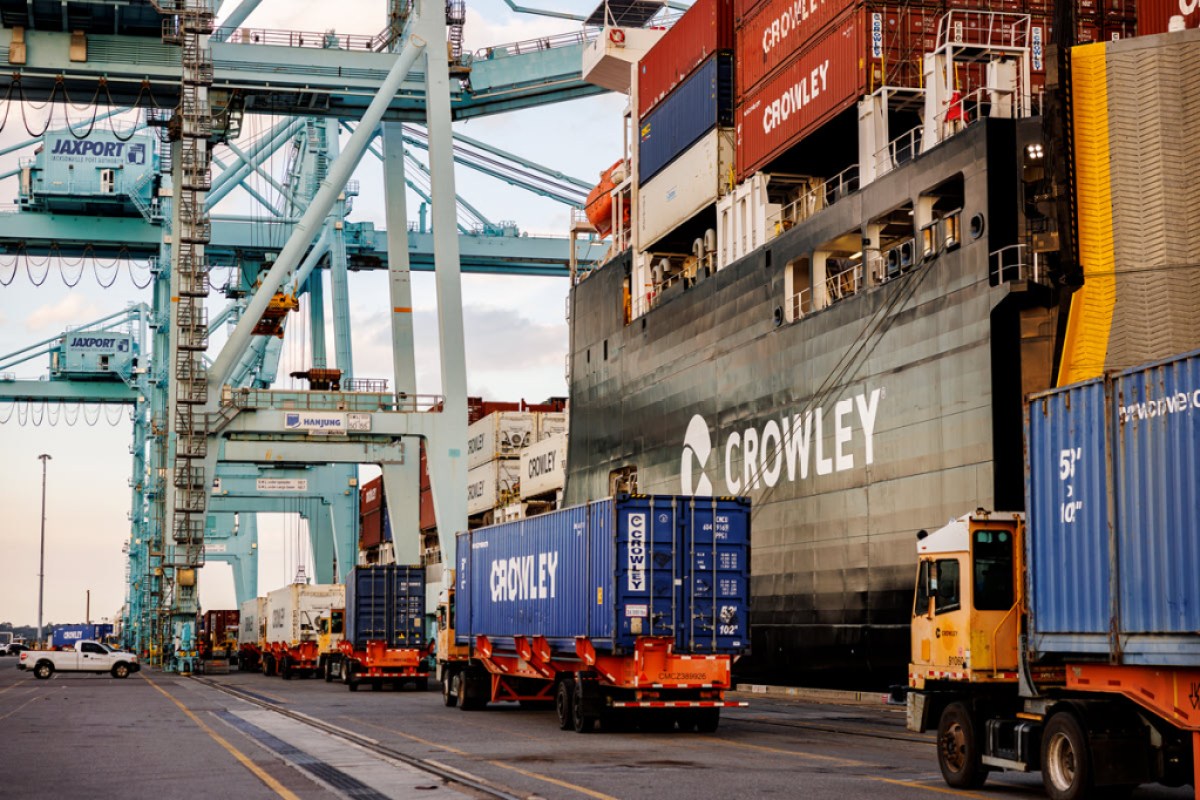 Crowley, a global transportation and logistics provider, announced today a venture investment in REPOWR, a logistics-technology start-up, bringing a technology platform for equipment and asset usage and sharing to the supply chain industry. The platform enables companies to seamlessly share logistics equipment, increasing performance while reducing the environmental impact of ownership. Through the partnership, the companies will advance sustainable solutions for supply chain management for a wider market.
REPOWR has developed the collaborative asset-sharing platform, connecting logistics companies with more data and analytics to reduce underutilized assets. The platform and its Universal Trailer Network have gained significant traction in domestic trucking, and under REPOWR's strategy, even greater network effects will be achieved as the platform is applied across other transportation modes.
Through this partnership, Crowley will enable REPOWR to accelerate the diversification and expansion of its asset-sharing model, empowering international logistics businesses to share assets with the same ease and security as their domestic counterparts. The partnership also enables Crowley to explore new network opportunities by leveraging REPOWR's platform and expertise.
"We are excited to partner with REPOWR to integrate our asset network with others on the platform to create sustainable solutions for our customers, said Tom Crowley, company Chairman and CEO. "Our investment in REPOWR advances Crowley's commitment to sustainability and further solidifies innovation as part of our strategic growth. This collaboration is a significant step towards the future of sustainable and efficient logistics."
The two companies recently completed a successful pilot where Crowley leveraged the REPOWR platform to rebalance chassis pools across its network while generating revenue and strengthening relationships with existing carrier partners. Crowley increased network efficiencies and asset utilization, highlighting the opportunity this partnership affords for supply chains globally.
"As a young company, we are thrilled to partner with a company that has led our industry with such impressive class and innovation for well over a century," said Patrick Visintainer, CEO of REPOWR. "Our early success with Crowley is a wonderful springboard to further network optimization, and we look forward to helping them and other companies with whom they network with on the REPOWR platform to realize maximum asset utilization."