Claudia Kattán-Jordán Awarded 2020 "Person of the Year" in Honduras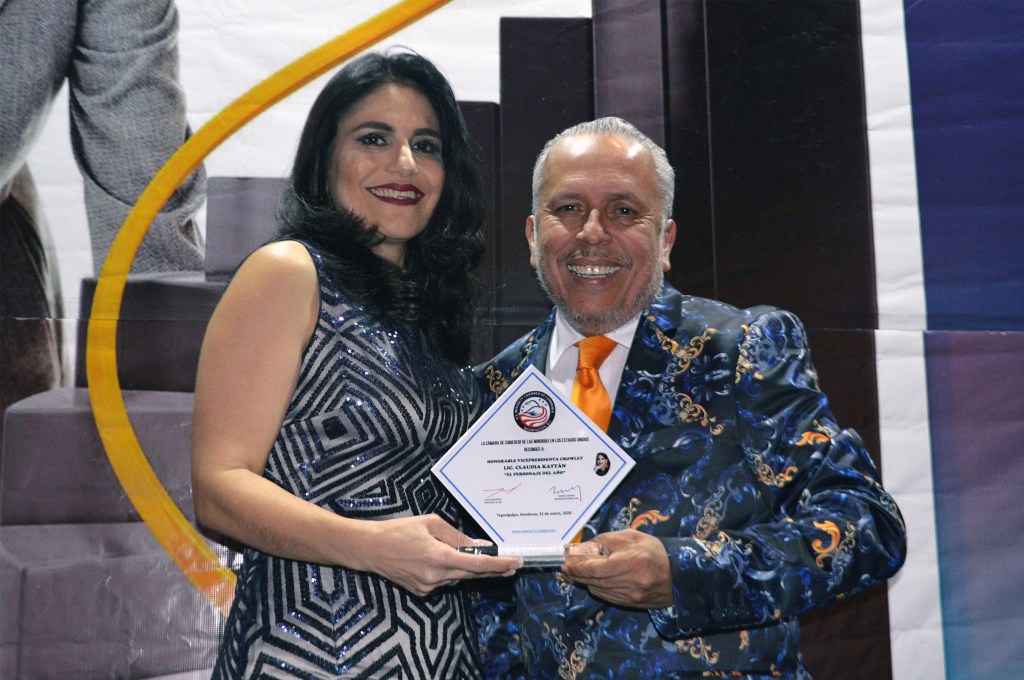 Crowley Logistics' Claudia Kattán-Jordán, vice president, Central America, was recently named 2020 "Person of the Year" by the U.S. Minority Chamber of Commerce at the XXI Women's Global Leadership Summit. The award, presented by chamber CEO Doug Mayorga during the Honduras Leadership Gala Awards in Tegucigalpa, recognized Kattán-Jordán for her leadership and contributions to the logistics industry.
"Our committee is excited to provide our business community not only with events that educate and inspire, but that also recognize the hard work and achievements of leaders like Kattán," said Mayorga, noting the impact of women like Kattán-Jordán, who help foster economic growth in trade between Honduras and the U.S.
Kattán-Jordán oversees all of Crowley's supply chain services in six Central American countries. The company's end-to-end logistics solutions connect the region to the U.S. and the Caribbean. During the two-day summit, Kattán-Jordán was also the keynote speaker for the conference titled, "Exports, Imports and Logistics: Challenges and Changes in the Regional Trade."
"I am honored to have received this award," said Kattán-Jordán. "It gives me great pride to have been able to participate alongside female members of the Honduras National Congress, artists and female business executives. But most importantly, I am humbled to have been given the opportunity to share my knowledge and show support to high-performing female entrepreneurs who are starting businesses. Nothing will make me happier than seeing them thrive in an international business environment."
Kattán-Jordán, who is based in Honduras, began her career with Crowley in 1989 and has held various positions including customer service representative, sales coordinator, sales executive, sales manager, general manager and most recently vice president. She is a 2005 recipient of the Thomas Crowley Award, the company's highest honor, in recognition of her commitment to quality performance, new market and customer development, and continuous improvements to organizational performance. She is a graduate of the Technological University of Honduras with a degree marketing and international commerce and holds a master's degree in finance from the University of Miami. Kattán-Jordán is also part of the Board of Directors of the American Chamber of Commerce (AmCham); Advisor of the Honduras Chamber of Commerce; and is a former board member of the Honduras Shipping Association, the Asociación Hondureña de Compañías y Representantes Navieros (AHCORENA).