Continued Investment Adds Value to Supply Chain Customers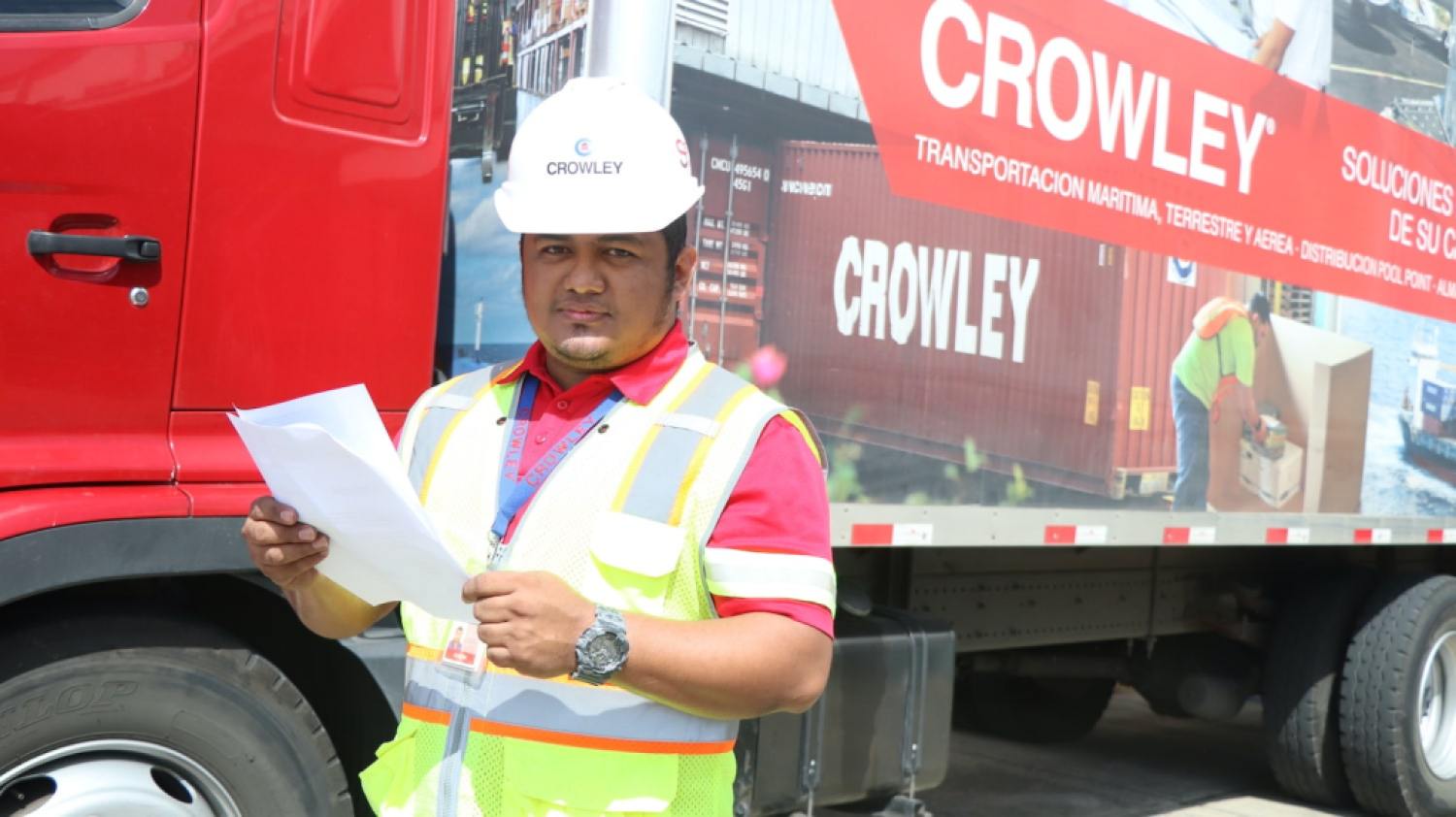 As supply chains have entered the spotlight for their essentiality during this pandemic, Crowley has long understood their importance. For 60 years, the company has made continuous investments in its people, process, equipment, technology and facilities in Central America. All of it is designed to reduce friction, elevate the customer experience and expand nearshore logistics options for U.S. manufacturers.
While refrigerated (reefer) cargo between Central America and the U.S. expands, Crowley has invested millions in reefer equipment and technology. Largely unheard of in the local market, each of Crowley's containers features wireless asset monitoring (WAM) technology. This allows the company's logistics control tower staff and local operations teams to monitor its location and remotely adjust the container's temperature, settings and ventilation at any time.
Additionally, the company is increasing its weekly ocean cargo carrying capacity by 25 percent in the coming month. This change will provide more space for cargo booked northbound or southbound between Jacksonville or Port Everglades, Fla.; Moin, Costa Rica; and Manzanillo, Panama. With a capacity of nearly 1,300 TEUs each week, Crowley will have space to consistently keep cargo moving quickly with one of its multiple sailings per week.
In-country, we have further expanded our warehousing and distribution solutions to support the region's manufacturers. In Honduras, our three warehouses now offer 113,000 square feet (10,500 square meters) within the popular Inhdelva Free Trade Zone in Choloma, Cortés. Likewise, in Costa Rica, our new distribution center at Indupark Industrial Park in Coyol, Alajuela, offers more than 43,000 square feet (4,000 square meters) of bonded and general warehousing space. And in Panama, we've expanded to 28,000 square feet (2,600 square meters) to offer value-added supply chain solutions.
Through the development of solutions tailored to meet each country's logistics challenges, Crowley continues to make doing business with Central America an easily attainable reality no matter the challenges our world faces.
Published in AmCham El Salvador's Business Magazine, March 2021, in Spanish/Page 10
Take your supply chain to the next level with our transformative solutions