Rail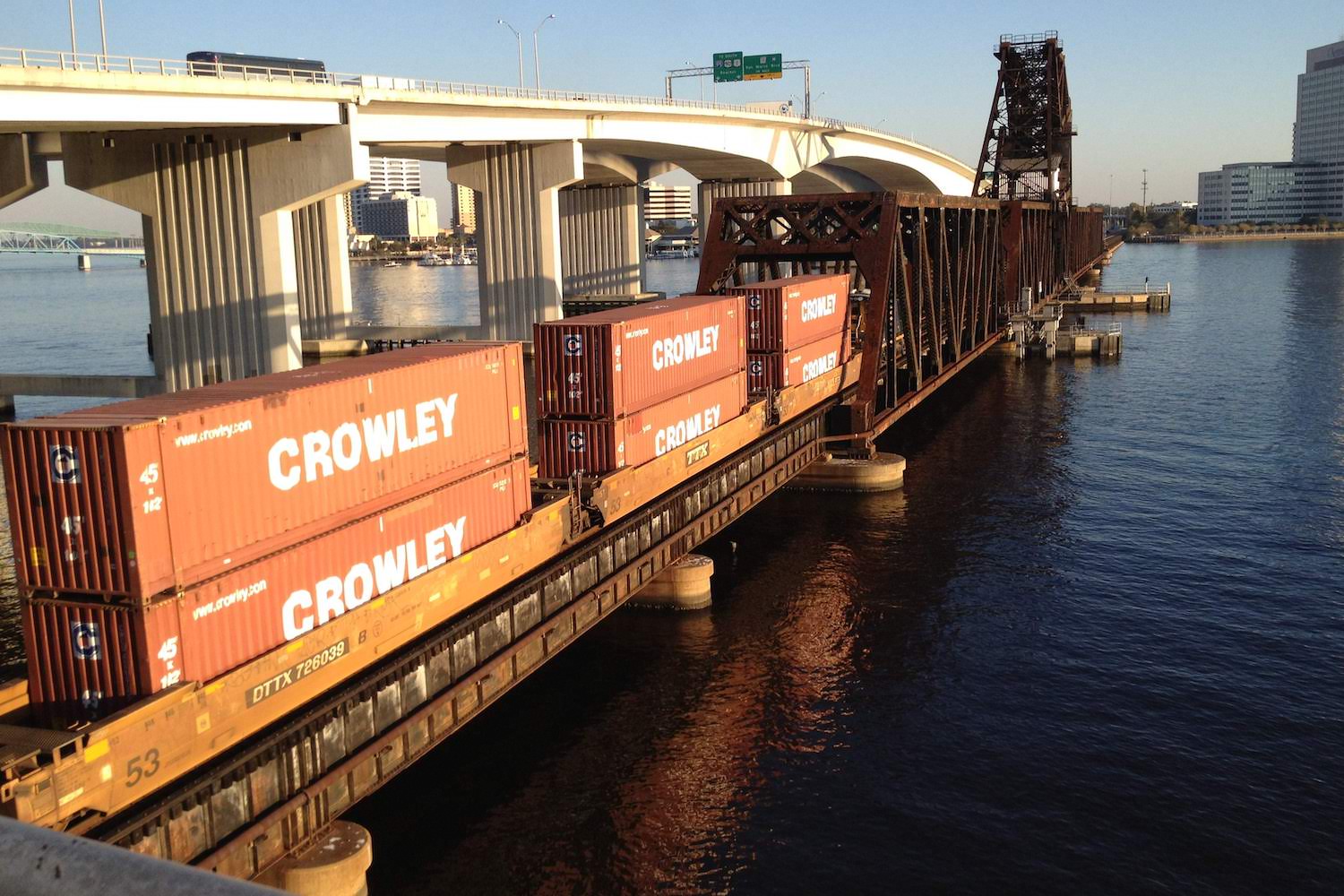 Crowley Logistics Rail Transport
We make it easy to integrate train in your supply chain.
Manufacturers considering rail or looking for ways to simplify how rail integrates with their supply chain benefit from Crowley Logistics' single-source approach. Through our unique connections and logistics expertise, we can help you realize the cost, dependability and environmental advantages of rail as part of your total supply chain.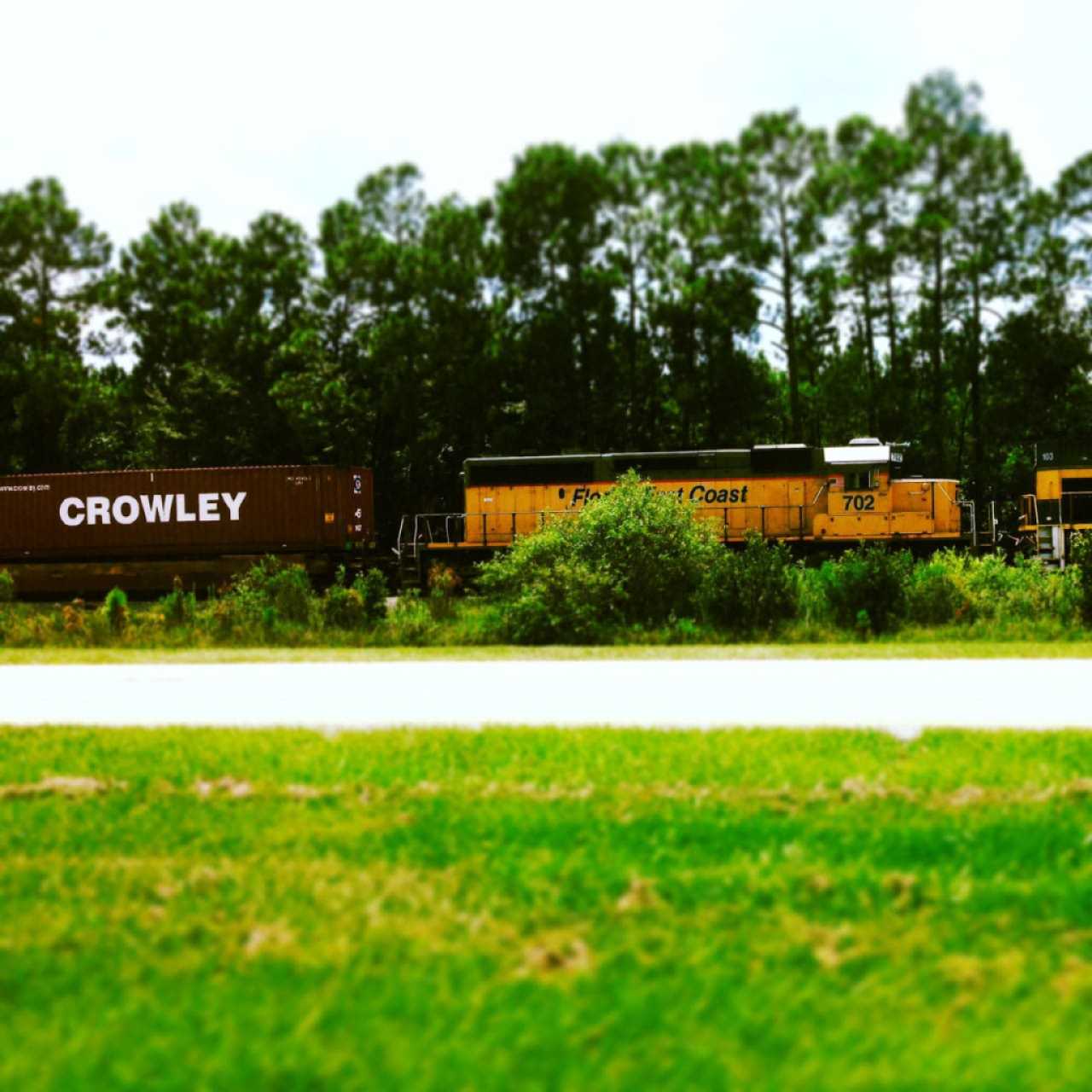 Benefit from our many years and multi modes
Over 128 years of experience creating total supply chain solutions for companies makes us the logical choice for companies looking to add rail to their current mix of land, sea and air.
Our customer solutions experts can help you leverage the full benefits of rail while overseeing your cargo and providing one easy point of contact, full accountability and total visibility.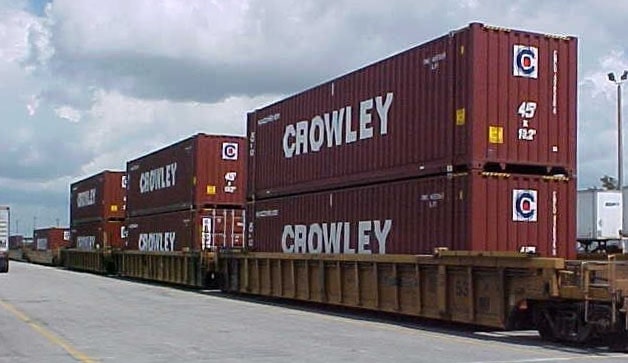 We'll get you on the fast track
As an Intermodal Marketing Company (IMC), Crowley Logistics' can work directly with the rail and draymen to secure the equipment and services you require.
Our ports are located near railheads and highways to make your cargo transfers easy, and our partnerships with Class 1 railroads give you access to all major rail ramps.
Leverage our powerful connections
Our contracts with Class 1 railroads mean you benefit from competitive rates resulting from consolidated buying power. Crowley's established relationships with the railroads gives us strong pull when advocating for your cargo, too. Crowley Logistics makes rail one less leg you have to monitor and one less relationship to manage.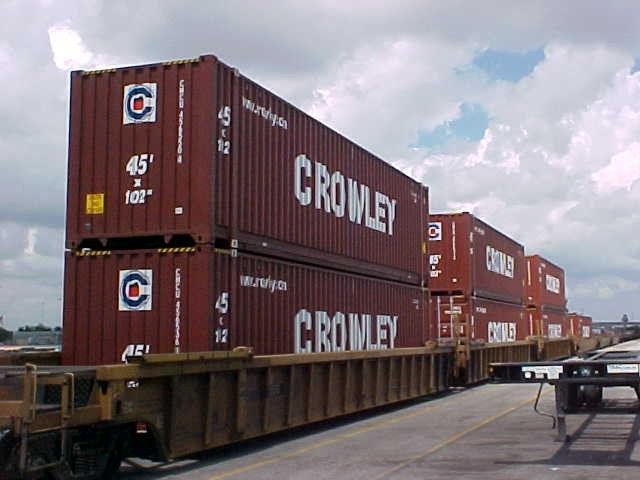 Make the benefits of rail real with Crowley Logistics
Rail promises so many great pluses—from reduced freight costs and reliable transit times to less carbon emissions and lower risks of cargo damage. The reality is that whether rail is viable depends on its relation to your entire supply chain.
That's where Crowley Logistics can help. As the conductor of your transportation management, we ensure each mode and leg of your supply chain operates efficiently on its own and seamlessly together.