Six Quick Tips for Writing a Clear Statement of Work in RFPs, RFIs and Other Solicitations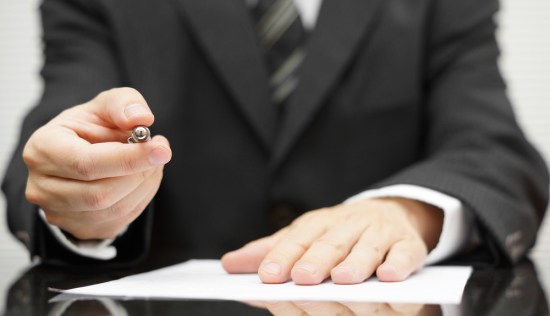 A well-written statement of work will properly define the scope of the project, smoothing the bidding process for all parties involved.
Wording is everything in the contract world. An unclear sentence or failure to properly define requirements in a Request for Proposal (RFP), Request for Information (RFI) or other solicitation can cause confusion or lead to a protest from a bidding contractor, which can push back even the most time-sensitive project several months. Even worse, the wrong statement can ultimately cost the contractor or contracting agency thousands of dollars. It's important to be aware of these issues because seemingly minor changes can have huge impacts – negatively or positively – on the clarity of your writing in your statement of work.
To improve your statements of work when soliciting for contractors, consider these six quick tips:
1. Write in clear, understandable sentences
Because contract values can be in the tens and hundreds of millions of dollars, it is very important that your statement of work is written in a clear and easy-to-read format and that all the requirements be clearly outlined. If it is not, problems may arise; no bidder wants to accidentally sign up for more work than it is getting paid to perform. These problems range from protests of the solicitation prior to award, failed negotiations during the bidding process to a proceedings in the Court of Federal Claims, to requests for equitable adjustments and claims – which isn't good for the Government, the contractor, or end user.
2. Avoid redundancy
Spelling and grammatical errors aren't the only threats to your solicitation. You also need to avoid redundancy. There is no benefit in repeating statements or drawing points out just to fill space. You want the readers to know exactly what needs to be done and if you lose their attention, it becomes a much harder task.
3. Use verbs that accurately describe the tasks
In the contract, the more descriptive you can be, the less chance there is for a misunderstanding. It definitely helps to be more descriptive by use of space-taking adjectives, but sometimes using the appropriate verb can accomplish the same goal more efficiently. John E. Miller gives a great list of possible verbs in an article in the August 2007 issue of Contract Management:
Track, document, refine, create, coordinate, install, verify, define, develop, perform, integrate, conduct, assist, provide, resolve, monitor, acquire, test, revise, record, conduct, maintain, inform, identify, use, install, implement, etc.
4. Use an active voice
This seems like a minute detail, but passive voice can really jumble up sentences. This is even worse when sentences have complicated lists in them or the reader has to peruse 30 pages. Active voice means that the subject comes before the verb, which has a huge impact on clarity.
Here is an example of each type of voice:
Active: The man threw the ball.
Passive: The ball was thrown by the man.
It should be easy to see how a message can get muddied with the use of passive voice.
5. Stress when actions are mandatory
There is no reason to treat mandatory jobs as if they are optional. Giving the bidder the perception that they will have a choice on a task will only complicate things later. Proper wording what should help to prevent this problem. For instance, using the words "may" or "should" instead of "shall" are examples of how to correctly do so. "May" implies the action is optional and "should" implies that it is recommended, yet still optional. "Shall" says the same thing but leaves less room to think the action is optional.
6. If something is missing, never assume that the reader will "get it."
Your contract is the end-all guide for everything involving the project that is up for award. The people reading the contract may not be as experienced with contracts as you. Regardless of the reason, the reader can't be expected to do your work for you. You should fully detail the scope of work, as well as everything else in the contract. If details are left out, it will fall on you.