The Importance of Nearshoring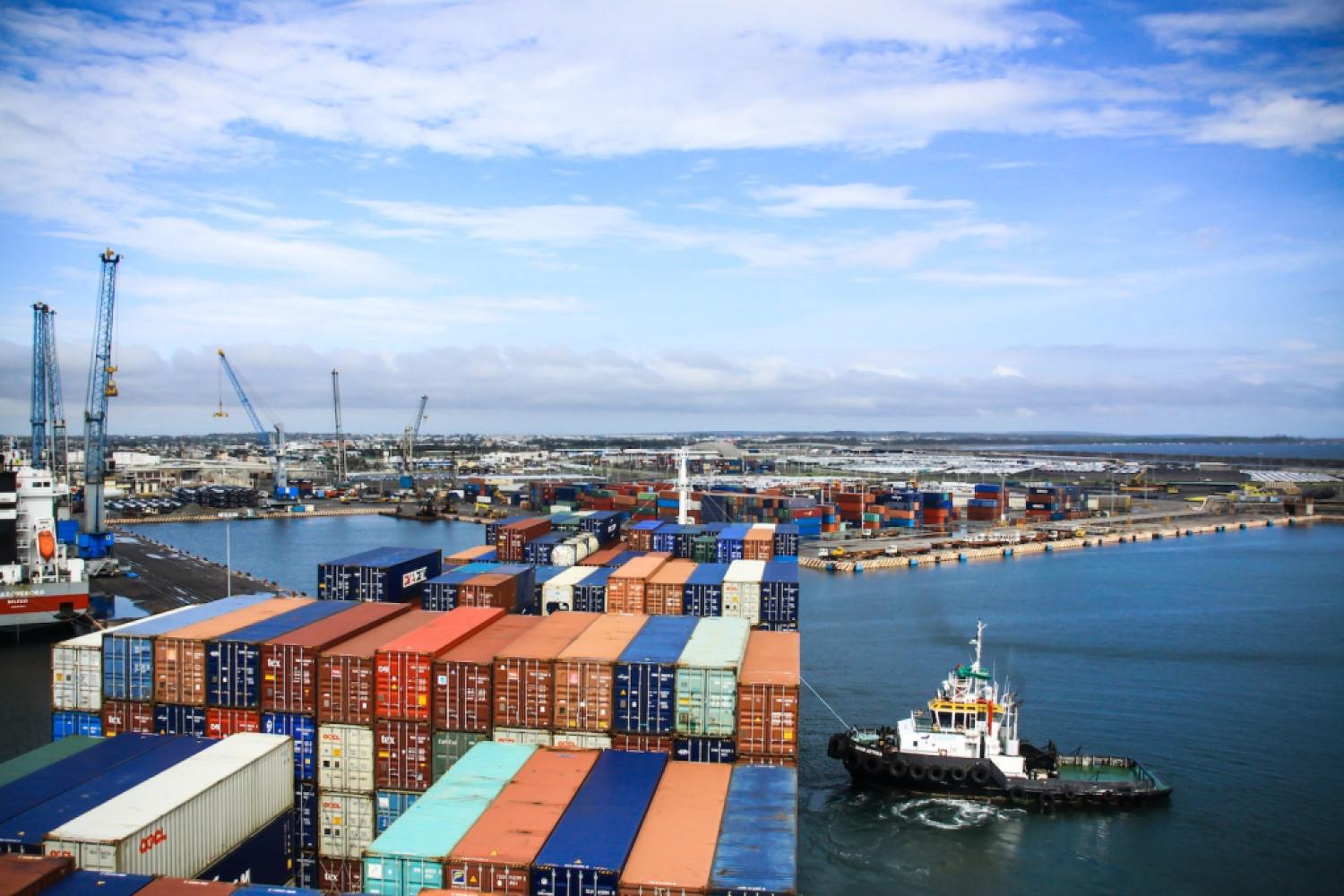 Are you considering nearshoring for your business and supply chain operations?
Here's what you need to know about Nearshoring.
Nearshoring is gaining popularity as a way to serve the US market.
In today's rapidly transforming business landscape, making fast and strategic decisions can be the difference between success and failure. Many businesses are now moving their supply chains to the US rather than sourcing materials from Asia; this is known as 'nearshoring'.
The shift has occurred because global supply chains often need long lead times and incur high costs associated with transporting goods. Nearshoring presents an opportunity for businesses to reduce expenditure of both time and money while introducing new regions into their operations – one such region being Central America.
What is Nearshoring?
Nearshoring is a business strategy that involves a company shifting some or all of its supply chain operations to a location geographically closer to its main market. This proximity can bring several advantages, most notably, reduction of overall costs while often streamlining production and expanding market potential.
By taking advantage of the reduced business costs in favorable Central American countries like Honduras, El Salvador, and Costa Rica, businesses may find nearshoring to be an ideal solution for their supply chain needs. With this strategy, businesses may gain more control over their operational process while still benefiting from the business partners and talent available in a new region.
Advantages of nearshoring in Central America
Nearshoring in Central America is beneficial for supply chains because it offers a number of advantages, including:
Greater business resilience – businesses can be more resilient to disruptions, such as natural disasters or political instability.
Cost savings – businesses can save money on labor costs, transportation costs, and other expenses.
Faster transit times – nearshoring can help businesses to get their products and services to market faster by reducing transit times.
Excellent infrastructure – Central America offers excellent infrastructure, such as highways and ports, which can reduce transportation costs.
Competitive total costs – the total costs of sourcing from Central America are competitive compared to other global hotspots.
Attractive sourcing option – Central America is an attractive option for businesses looking for an alternative solution that allows them to remain competitive.
Benefits for American companies
Nearshoring to Central America can bring many benefits to American companies, especially due to its close geographic proximity. Companies can save time and money as deliveries from Central America arrive sooner than from Asia or other locations further from the US market. Additionally, business executives can travel more quickly and less expensively when working with Central America, as time zones are closer compared to other overseas destinations.
Furthermore, there is a lower language barrier for those who interact with workers in Central America, as English is more widely spoken than in many other foreign countries. Overall, nearshoring to Central America can lead to greater collaboration between employees with shorter distances and less temporal obstacles, ultimately leading to higher efficiency and productivity for the company.
Differences between nearshoring and BPO (Business Process Outsourcing)
Nearshoring and BPO are both terms for outsourcing business processes. However, there are some key differences between the two.
Nearshoring is the practice of outsourcing business processes to a country that is geographically close to the home country of the business. This can offer a number of advantages, such as reduced costs, improved communication, and greater control. However, BPO can refer to the outsourcing of business processes to any country in the world. This can offer a wider range of cost savings, but it can also lead to communication and control challenges. Ultimately, the best option for a business will depend on its specific needs and requirements.
Here are some of the key differences between nearshoring and BPO:
Location: Nearshoring involves outsourcing to a country that is geographically close to the home country of the business. BPO, on the other hand, can involve outsourcing to any country in the world.
Cost: Nearshoring can often be more cost-effective than BPO, as labor costs in nearshore countries are often lower than in developed countries.
Communication: Nearshoring can lead to improved communication, as nearshore workers are often more familiar with the culture and requirements of the home market. Due to workers being located in different time zones and possibly having different cultural backgrounds, BPO can lead to communication challenges.
Control: Nearshoring can give businesses greater control over their operations, as they are often able to visit their nearshore operations more easily. BPO can give businesses less control over their operations, as they may not be able to visit their offshore operations as easily.
How to get started in Central America
Nearshoring in Central America is becoming popular as more companies look to expand their reach and optimize operations. With the HUGE (Honduras, USA, Guatemala, El Salvador) Business and Investment Council offering the experience of leading companies in the region and links to sources of specialized services to facilitate the process, it's simpler than ever to get started with nearshoring. HUGE brings together key movers in business, government, and civil society to propel the Northern Triangle's competitiveness. This initiative brings together stakeholders to drive individual investment projects and grander flagship infrastructure initiatives to make the Northern Triangle a manufacturing and logistics hub linked to the US.
From legal guidance to investment capital, HUGE provides resources to support business ventures between the US, Honduras, El Salvador, and Guatemala. Whether you're a large enterprise or an individual entrepreneur looking to jumpstart your next venture, consider leveraging HUGE's cutting-edge network and experienced team members for successful results.
The American Chamber of Commerce (AmCham) is another resource that can assist organizations when considering nearshoring solutions. AmCham works with governments to promote policies that make nearshoring more attractive to businesses, such as trade agreements, tax breaks, and infrastructure investment. AmCham provides its members with information on the benefits of nearshoring, as well as resources on how to nearhshore effectively. This includes information on potential nearshoring destinations, legal and regulatory considerations, and cultural differences.
Additional organizations and resources that can provide regional and country-specific guidance are Nearshore Americas, Chamber of Commerce and Industry of Honduras (CCI), CAMTEX in El Salvador, and the U.S. Chamber of Commerce.
Best practices to ensure success when nearshoring in Central America
Taking the initiative to nearshore in Central America offers enhanced operational capabilities and access to diverse markets. To ensure a successful experience, organizations must review their sourcing, manufacturing, and logistics processes closely. They must look for ways to improve workflow by establishing a timeline of objectives, stakeholders, and responsibilities within the organization. Additionally, companies should commit to following established best practices from industry-leading peers throughout the process of nearshoring to gain a competitive edge for their business over the long term.
Nearshoring presents tremendous opportunities to businesses of all sizes in Latin America, and Crowley's Supply Chain Consulting can help you capitalize on those opportunities. Through our collaboration with HUGE Business and Investment Council, we have access to a variety of networks, resources and customized strategies, specifically designed for nearshoring operations. With our expertise, we know exactly where to target and how best to manage your nearshoring strategy.
We understand that each business is unique, so we tailor our services to your company's needs. Leverage Crowley's +60 years of experience in Central America and knowledge of the nearshoring landscape. Learn how we can help you chart your own path towards success.
---
Interested in learning how Crowley can help your Nearshoring efforts?
Get in touch with our team of knowledgeable experts! Our supply chain solutions consulting team can help you achieve your business goals by increasing revenue, reducing costs, improving service levels and efficiency, and reducing business risk. Our team can also evaluate your sourcing and transportation options to determine if nearshoring is a viable option for your business.