How to Ship to Cuba from the United States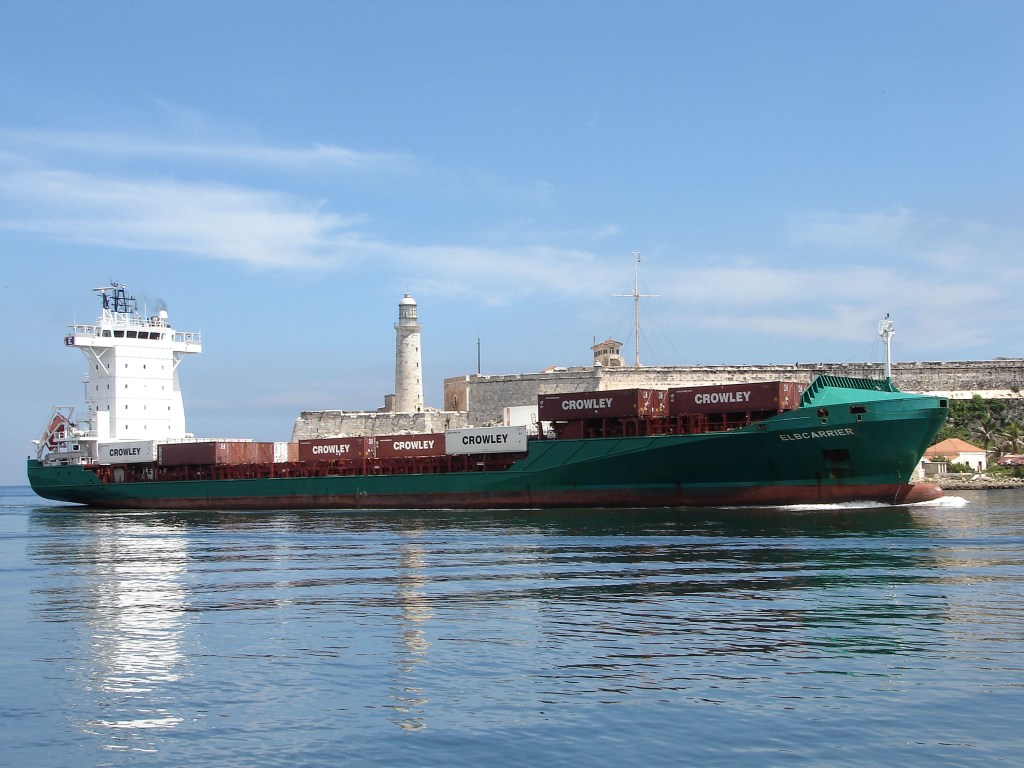 Are you looking to send packages to your loved ones in Cuba, or are considering repatriation?
Here's what you need to know about shipping to Cuba from the United States.
Shipping to Cuba has changed in recent years.
Shipping to Cuba has become easier than ever in the last few years due to improvements in government regulations between the United States and Cuban governments. However, before shipping anything, it's important to know exactly what items are permitted for delivery. This ensures a smooth and efficient shipping process. Fortunately, it's easy to find lists of permitted items online, like our List of Approved Durable Items.
If the cargo you want to send isn't on these lists, an alternative is purchasing from a credible website or store that ships directly to Cuba. We recommend staying up-to-date on the delivery process by researching shipping options and recent regulations.
How does weight and size impact my shipment to Cuba?
Shipping to Cuba requires close attention and understanding of different dimensions, the size and weight of your packages, and the type of contents included in your shipment. Generally, shipments containing donations or humanitarian aid have specific dimensions for all the items inside. Additionally, individuals shipping household goods must declare any type of electronics as well as medicines.
Any cargo being transported to Cuba needs approval from Cuban authorities, who will inspect its content before the shipment can reach its destination. Be aware that when sending items through international mail, you should always consider any weight or size restrictions for your cargo. Failing to adhere to these restrictions could result in your cargo not being accepted by postal services or admitted through Cuban Customs.
How much does it cost to ship to Cuba?
Customs duties, taxes, administrative fees, insurance premiums, and freight charges can add up when shipping to Cuba. While delivery times have been shortened for most types of cargo, paperwork will be needed for clearance. Export licenses are also necessary, coming at a cost of around $5-$25 per kg depending on size and weight. Fines may apply should anything go wrong during processing or clearance procedures.
Moreover, the cheapest items to ship are generally items that are lightweight and small, and don't require a high level of protection during shipping. Examples can include books, clothing, electronic items like phones or tablets, documents requiring authentication and so on.
It is also important to note that there are additional fees that may be applied to shipments to Cuba, such as customs duties and taxes. These fees will vary depending on the type of items you are shipping and the value of the package. If you are unsure about the cost of shipping to Cuba, it is always best to contact a shipping company directly for a quote.
If you are looking to save money on shipping to Cuba, there are a few things you can do:
Pack your package as lightly as possible.
Choose a standard shipping method.
Ship to a larger city in Cuba.
Consider shipping your package in multiple boxes.
What items are allowed to be shipped to Cuba?
A variety of household and durable goods can be shipped to Cuba, as well as items for repatriation purposes. Additionally, it is possible to order online purchases for delivery through reputable shipping companies. Before shipping any items, you should always check to ensure everything in your package meets all the necessary requirements and legislation. Items allowed to be shipped to Cuba are subject to change, so it is always best to check with the Cuban government before shipping anything.
Some of the items that are typically allowed include:
Food and medicine
Clothing and personal items
Household goods
Books and other educational materials
Gifts
It is important to note that some items are prohibited from being shipped to Cuba, including:
Weapons and ammunition
Narcotics and other illegal drugs
Gambling materials
Items that could be used for terrorism or other criminal activities
Additionally, is important to note that all shipments to Cuba must be declared to the Cuban government. This can be done through the Cuban embassy or consulate in the United States.
Does Cuba require Customs Clearance?
Nevertheless, when sending any type of cargo to Cuba it is important to remember that you may be dealing with weight limits and Cuban Customs regulations.
Crowley's Cuba Express service can help ensure your shipment reaches its destination on time and safely. Still, it is important to keep in mind that the Cuban government could choose to open and inspect such shipments upon arrival. To avoid any potential issues or your cargo being rejected upon arrival, it's best not to include anything that does not explicitly meet shipping requirements.
---
Interested in learning if your cargo can ship to Cuba?
Get in touch with our team of knowledgeable experts! For over 40 years, Crowley's have been specializing in making these processes easier and more affordable – helping customers with everything from small gifts to large packages. And with our experienced professionals taking care of customs procedures on your behalf, you can relax knowing that your shipment will safely reach its final destination quickly and affordably.