Crowley replaces engines in Los Angeles/Long Beach tugs to minimize emissions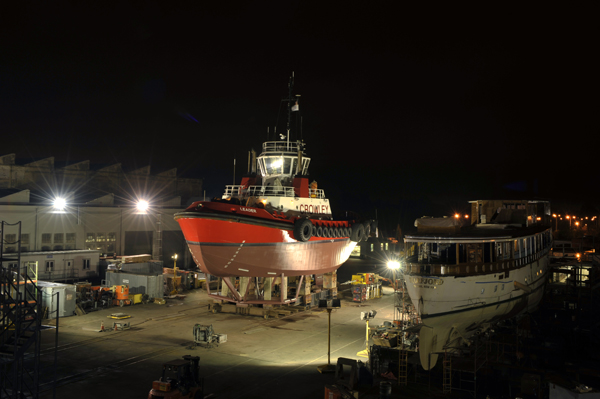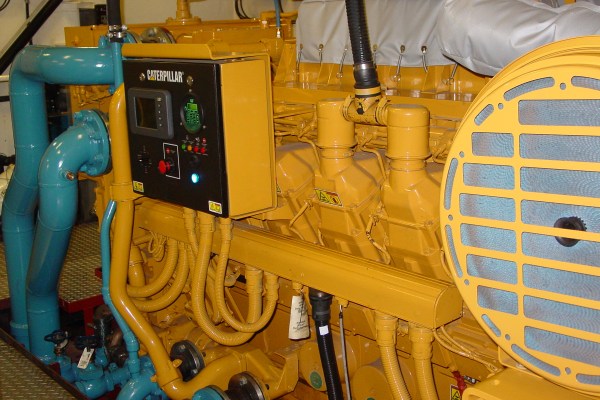 In 2009, Crowley began its extensive repowering of main engines and generators of tugs that operate in the Port of Los Angeles and Port of Long Beach. This aggressive plan, which will help reduce emissions and lessen overall environmental impact, is part of a larger Port of Los Angeles emissions and air quality initiative requiring vessel operators to upgrade their engines to be Tier II emissions compliant by 2013.
Crowley chose to replace the vessels' CAT 3516 main engines with CAT 3512 engines, and the CAT 3304 auxiliary engines with the new CAT model C4.4 generators, on four Crowley tugs – the Leader, Admiral, Scout and Master – more than three years before the mandated compliance date. As an added bonus the engines — although four cylinders smaller in size — have increased bollard pull for the vessel from 51 tons to 59 tons, further enhancing their effectiveness.
By the spring of 2010, all four were reintroduced into the ship assist and escort fleet. The repower will reduce particulate matter emissions by 3.24 tons and mono-nitrogen oxides by 109.52 tons each year for all four tugs combined.
Repowering each tug costs Crowley more than $1 million and was largely funded with a portion of a $4 million Port of Los Angeles Air Quality Mitigation Incentive Program air quality improvement grant.
"The Port of Los Angeles is proud to work with Crowley and help provide funding for this important initiative," said Port of Los Angeles Executive Director Geraldine Knatz, Ph.D. "We are thrilled to see the first repowered Crowley tug operational here at the Port. It is this kind of partnership between public agencies and private business that is helping us meet our clean air action plan goals."
"We are delighted to partner with the Port of Los Angeles in introducing lower emissions vessels and cannot stress enough how their commitment and generous financial support made this project possible," said Frosty Leonard, manager of marine operations for Crowley in California. "This engine repower project not only reduces emissions and improves air quality significantly, it also offers our customers more effective, efficient and environmentally sound service today instead of waiting until 2013."
(link to press release, https://www.crowley.com/mediaroom/newsline.asp?ID=1100, award info on repower, https://www.crowley.com/mediaroom/newsline.asp?ID=1126, link to San Pedro Bay Ports Clean Air Action plan site, http://www.cleanairactionplan.org/)