Crowley Mariners Rescue Three Fisherman off Florida Coast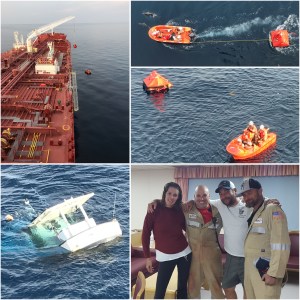 Kudos to the crew of the Crowley-managed and operated tanker, American Pride, who recently rescued three fisherman from their sinking boat off the west coast of Florida. As the tanker was making its routine transit, delivering refined petroleum products between Texas and Florida, Chief Mate Brian Enose noticed orange smoke, as well as a parachute flair, then spotted the sinking fishing boat about 50 miles offshore.
After notifying the U.S. Coast Guard and following their instructions, the crew of the tanker launched their rescue boat and proceeded towards the fishing vessel's life raft, where they rescued two men and one woman who had been adrift for over a day. They were brought aboard to safety before being transferred to a responding USCG vessel.
The rescue was profiled by The Maritime Executive Magazine, in which Capt. Matthew Thompson, commander of Coast Guard Sector St. Petersburg remarked that, "The quick and selfless actions of the American Pride crew saved three lives today."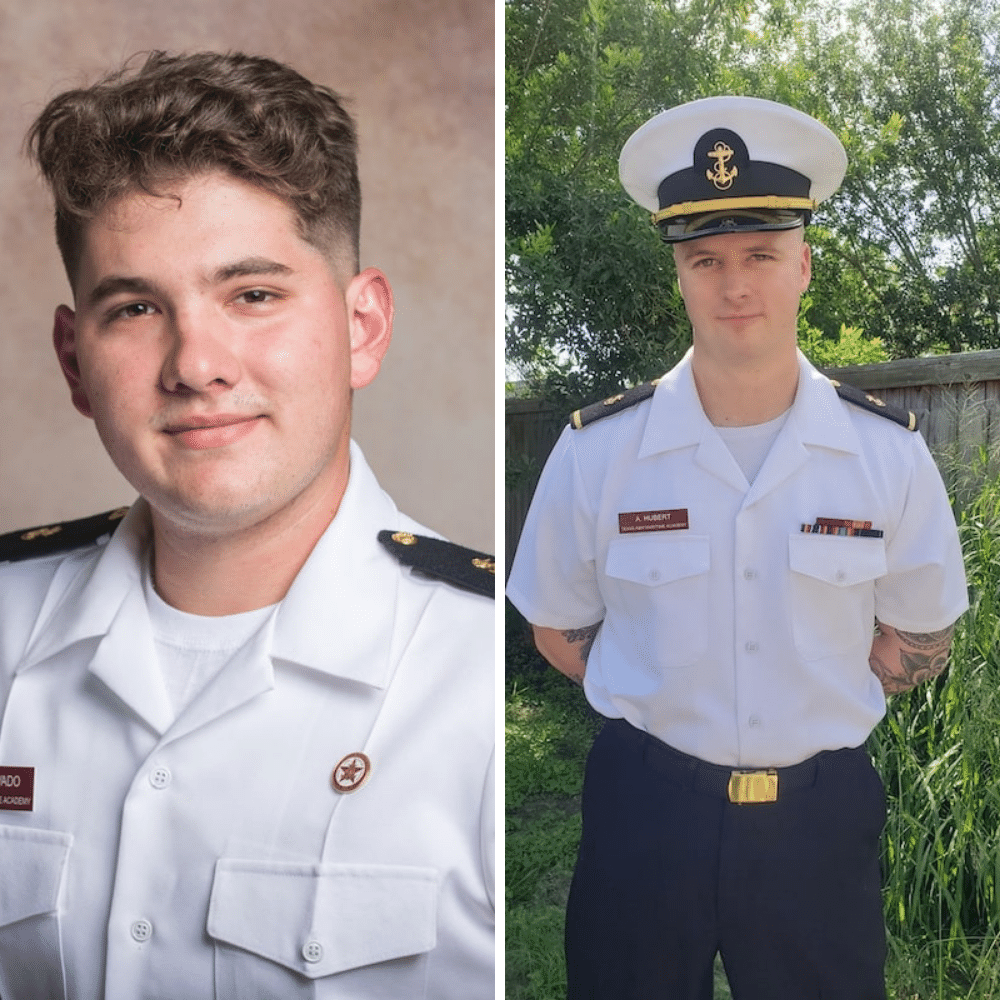 Press Releases
Two Texas A&M Students Earn Thomas B. Crowley Sr. Memorial Scholarships
Crowley Maritime Corp. has awarded Thomas B. Crowley Sr. Memorial Scholarships to Mavry Sepulvado and Andrew Hubert of the Texas A&M University Maritime Academy. The recipients earned the scholarships based on their academic performance, cadet shipping experience and interest in pursuing a career at sea. Sepulvado, a senior from New Caney, Texas, is pursuing a […]
Read More
Shipping & Logistics Announcements
Jamaica – National Holidays (Emancipation & Independence Day)
To our Crowley partners, In observance of Emancipation Day and Independence Day, our offices in Jamaica will be closed on Monday, August 2 and Friday, August 6 respectively. We will hold normal business office hours throughout the rest of the week. If you have any questions, please contact your sales or customer service representative at 1-800-CROWLEY. Thank you for your continued support.
Read More