Offshore Oil and Gas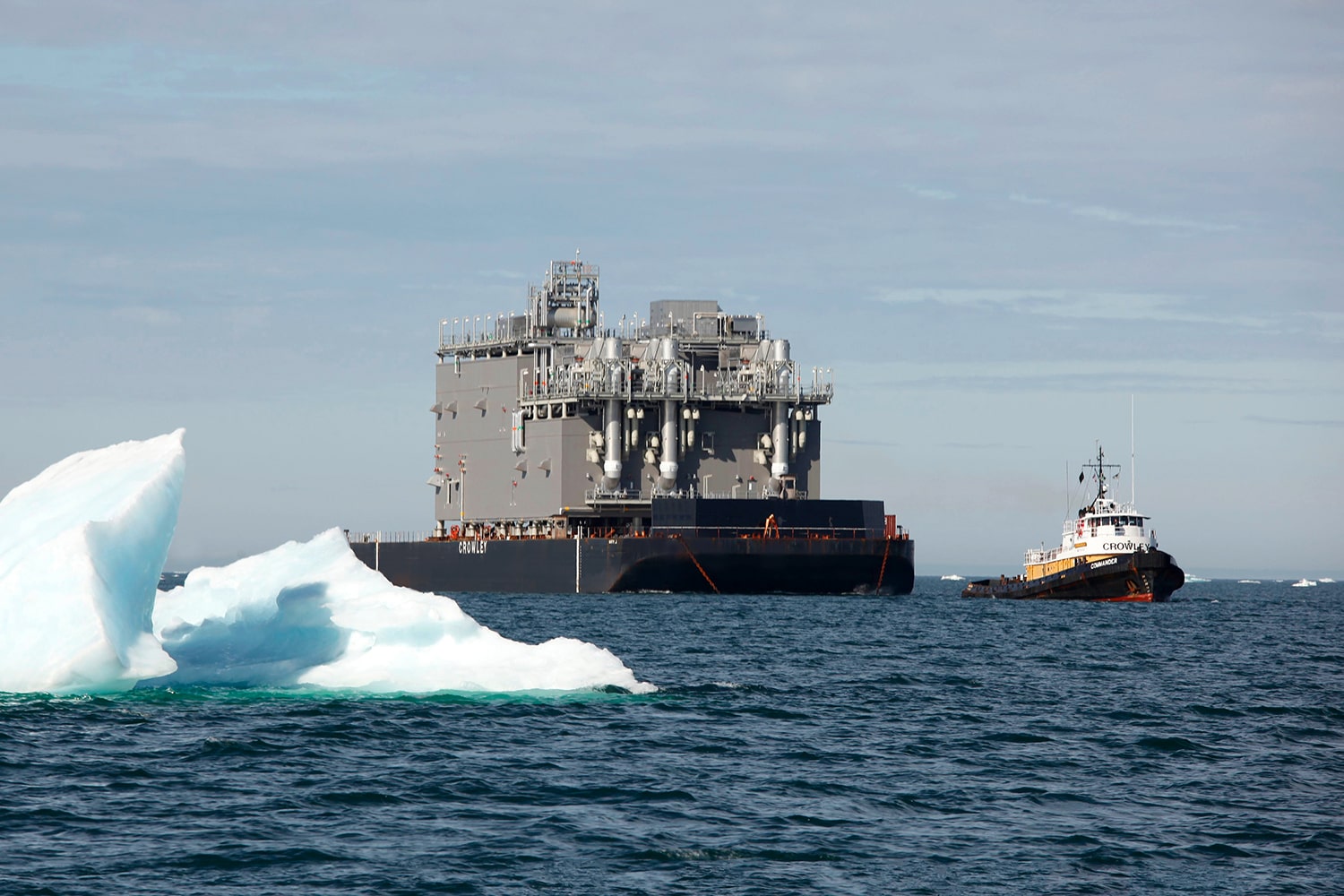 Crowley Offshore Oil and Gas
Unrivaled Experience. Premier Offshore Assets. Proven Solutions.
Three of the Many Reasons You Should Trust our People Who Know with your Next Upstream Logistics Project
No matter the size and scope of your marine project, Crowley's offshore and project management professionals have the assets and the know-how to help you complete your objectives in the safest, most efficient and cost-effective way possible.
Our specialized fleet of dynamic positioning, high-bollard pull tugs and high-deck strength, flat deck barges are perfectly equipped to support your deepwater oil and gas project. Around the world and throughout the project's lifecycle, our vessels can tow multi-story offshore production components, support jacket launches and standby for installation and decommissioning services. No one can rival our power or our experience.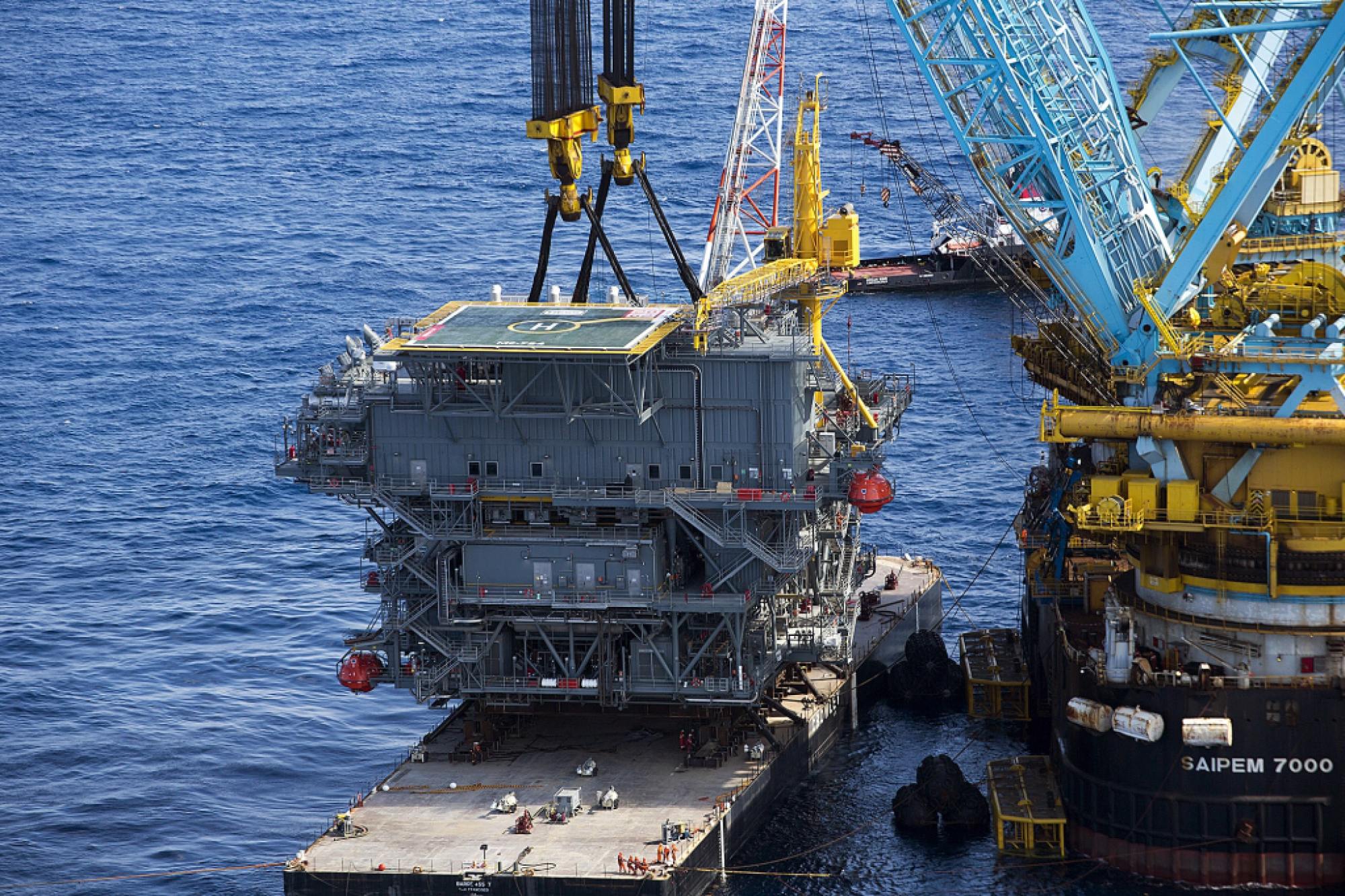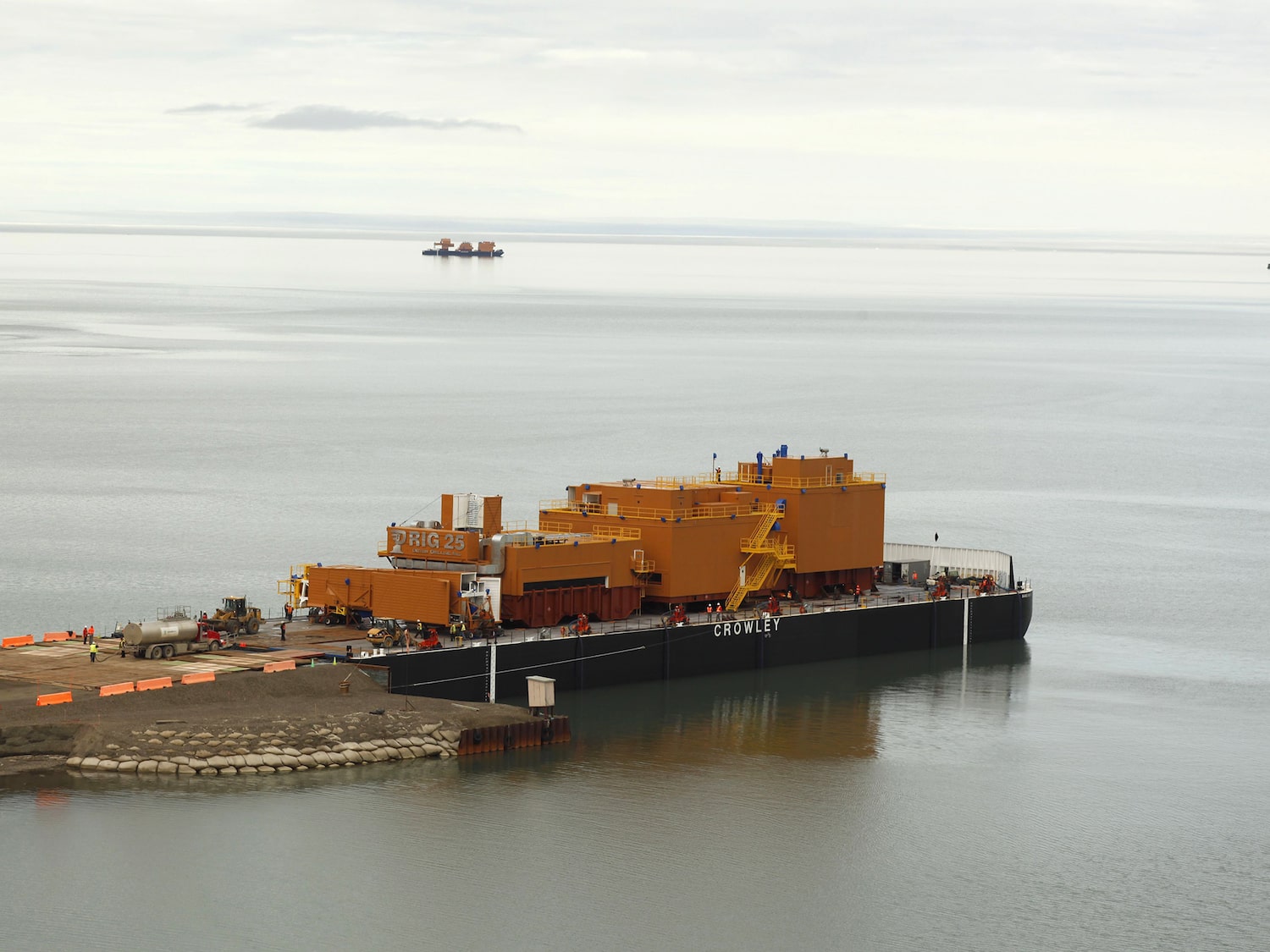 Experience that speaks for itself
To assist in the exploration and extraction of oil and gas, Crowley's offshore services group routinely performs upstream transportation and engineering project work in some of the harshest environments on earth.
Through high-quality marine partnerships, in-house assets, and proven sub-contractor management procedures, we've helped companies such as Furie, Anadarko Petroleum, Royal Dutch Shell, Chevron, Heerema Group, Parker Drilling, ENI, Doyon Drilling, and Worley Parsons with their nearshore and offshore projects.
Through the years, our suite of services has evolved to cater to different offshore operations. In addition to offshore delivery, we've also developed dock facilities where no infrastructure previously existed, performed remote beach landings, underwater pipe installations, and have extensive and historic sealift experience in the Arctic.
Total Services
With our knowledge, experience and unparalleled safety standards, we stand ready to get the job done right. Our oil and gas support services include:
Ballast Operations​
Crane Operations​
Fuel Storage & Delivery​
Heavy Haul​
Load/Discharge Cargo Operations​
Man Camps​
Off Road Cargo Handling Equipment​
Procurement & Rental of Equipment​
Seafastening​
Stow Plans​
Temporary Remote Power Generation​
Ballast Plans​
Deck Strength Analysis​
Grounding Reactions​
Mooring Analysis​
Seafastening Design​
Stability​
Tow Analysis
3PL Cargo Consolidation and Forwarding​
Cargo Custody Services​
Port Permitting​
Permits/Regulatory Interface
Fleet of premier offshore assets
Our company-owned and operated, Jones Act qualified marine fleet is designed to provide transportation of offshore modules, offshore rigs, FPSOs, platforms and construction cargo.
Across the globe, customers who need high bollard pull towing capabilities and dynamic positioning to tow and position the huge, the extraordinary, or the complex look to Crowley's offshore services team.
We combine our expertise in engineering and marine operations with our fleet of premier offshore assets to develop and execute safe, reliable solutions for the world's most challenging offshore projects.

Crowley Offshore Services
Get In Touch With Our Team of Experts