Customer Success: Alaska Sealift DOYON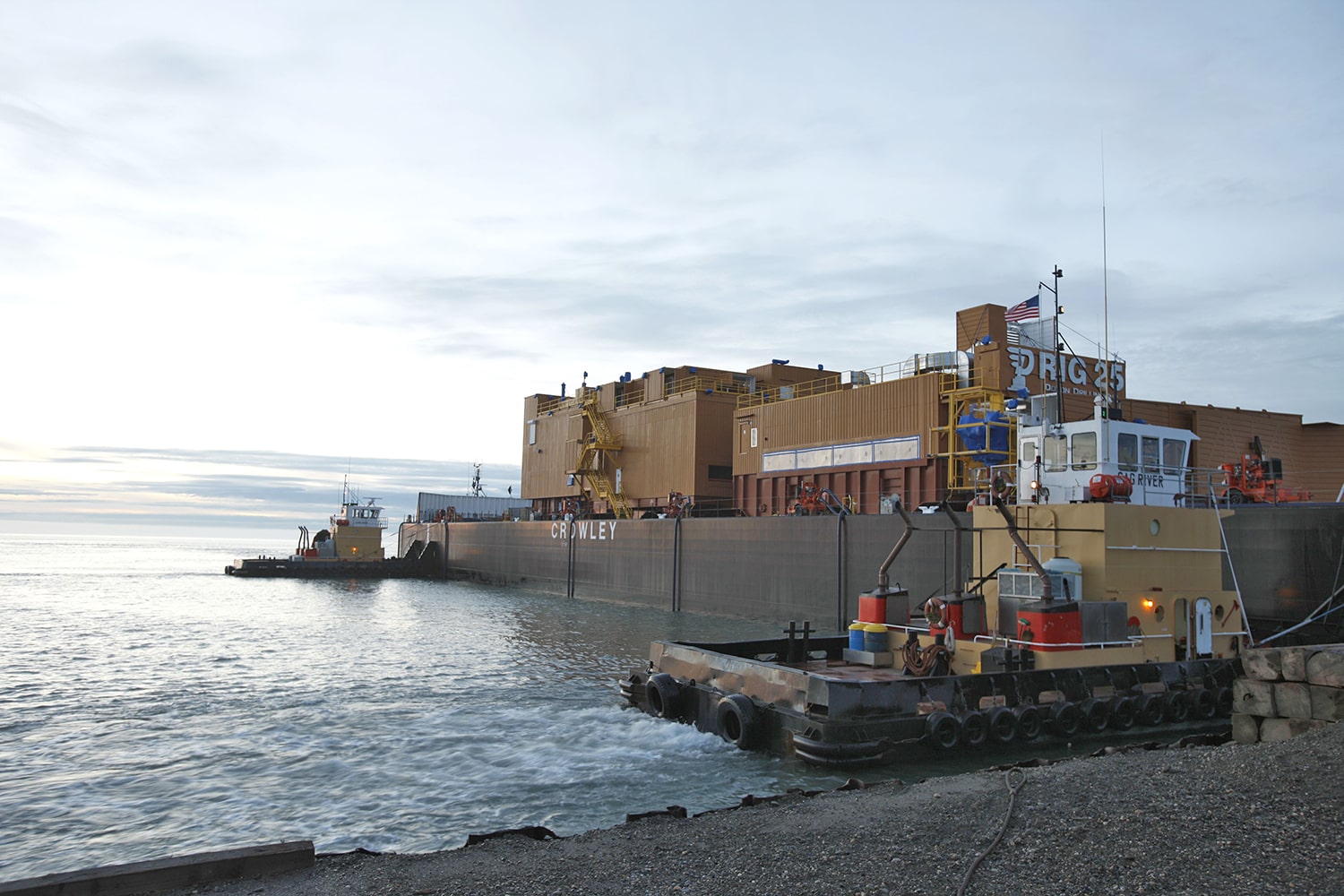 Customer Success
Alaska Sealift DOYON
In 2010, Crowley's high-deck-strength series deck barges, 455-8 and 455-7, delivered a DOYON drill rig to Prudhoe Bay, Alaska, to support BP's North Slope drilling operations.
The rig, which is capable of working efficiently in extreme arctic conditions, was originally loaded on the sister barges in the Columbia River in Vancouver, Washington, and were towed to the site by tugs Gladiator and Guardsman. 455-7 carried eight pieces of the drilling complex, consisting of 32 rig mats and totaling more than 4.3 million pounds, while 455-8 carried four pieces, consisting of 30 rig mats and totaling more than 3.6 million pounds.
---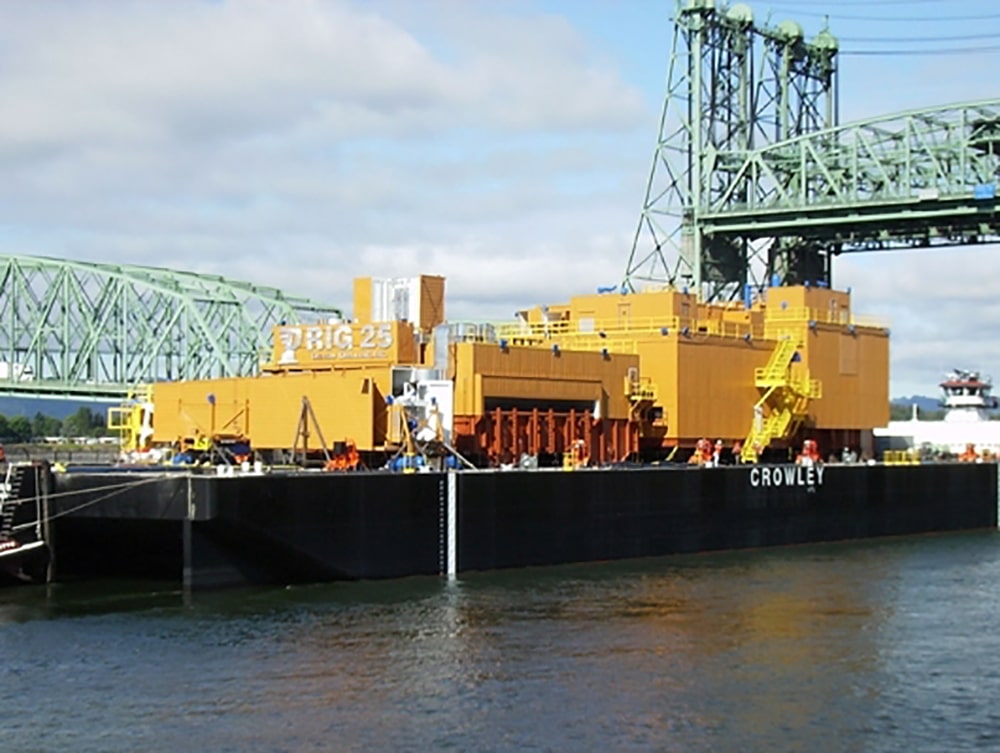 The Challenge
The Crowley team faced several challenges during the transit and delivery, including low water depth at both the Columbia River load berth and the Prudhoe Bay discharge berth, navigating the polar-ice pack (large areas of frozen seawater that break apart and retreat from the shoreline typically during six-eight weeks during the summer) and adverse weather conditions, including fog and high winds.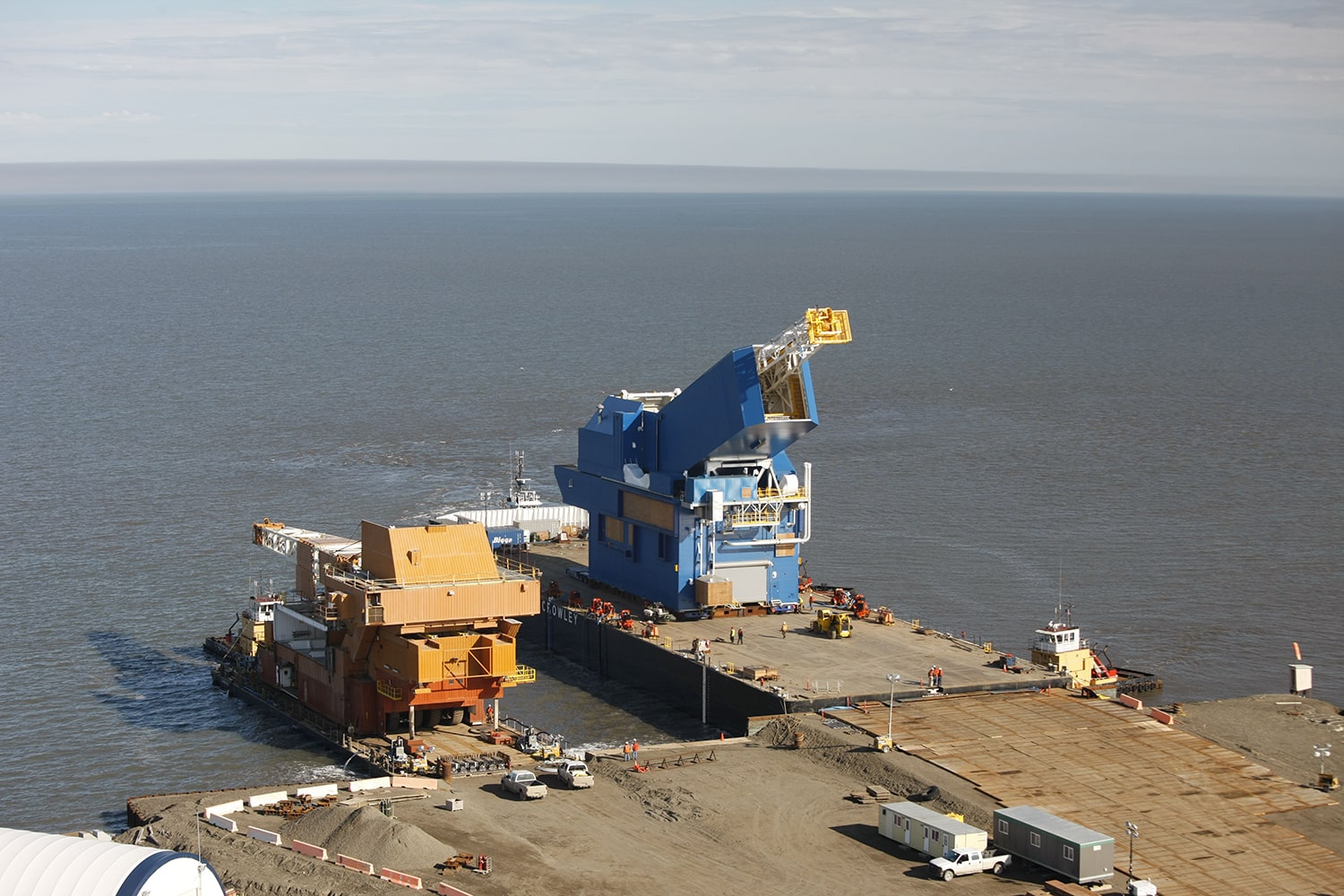 The Solution
The Crowley team used shallow-draft tugs to help the barges navigate in low water and survey local depths. They also monitored NOAA's weather reports, and embarked on flying ice patrols to help guide the barges safely through the berg-lined waterways that threatened to damage their hulls.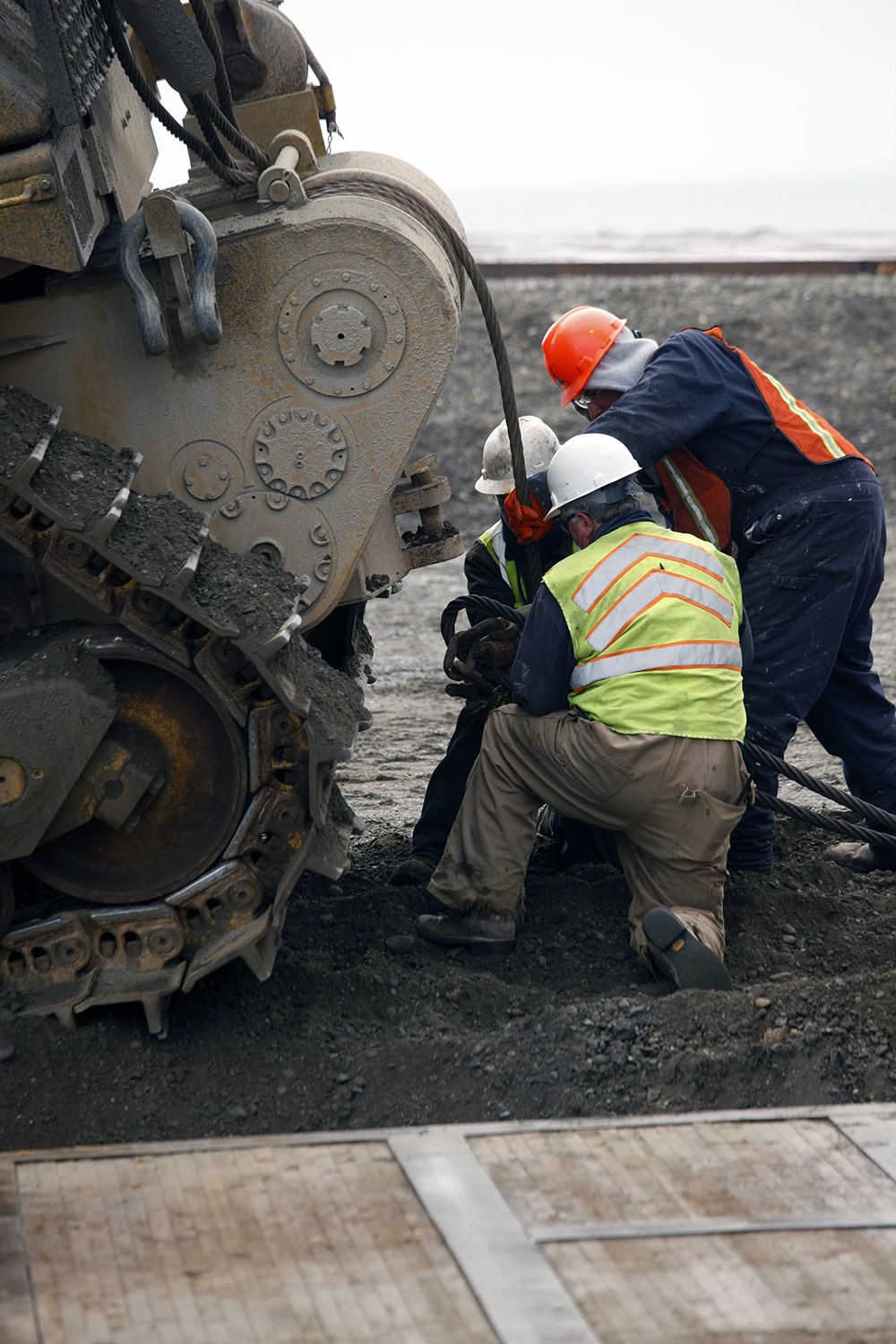 The People
The summer DOYON sealift was a collaborative effort involving teams from Crowley and its subsidiary, Jensen Maritime. Included were project management, marine, cargo and engineering experts that had vast experience working in the Arctic waters. They facilitated the safe delivery of the cargo on time for the 2010 season. The project was completed within budget and without harm to any people or the environment.
Crowley specializes in providing transportation, logistics, project management, marine consulting, and risk assessment services in some of the most challenging environments in the world. From the North Slope of Alaska, to the Russian Far East, to Africa, to the deep waters in the Gulf of Mexico, Crowley has the experience, the experts and the equipment to handle any project anywhere.