Customer Success: Installing Customer Furie's Kitchen Lights Natural Gas Production Platform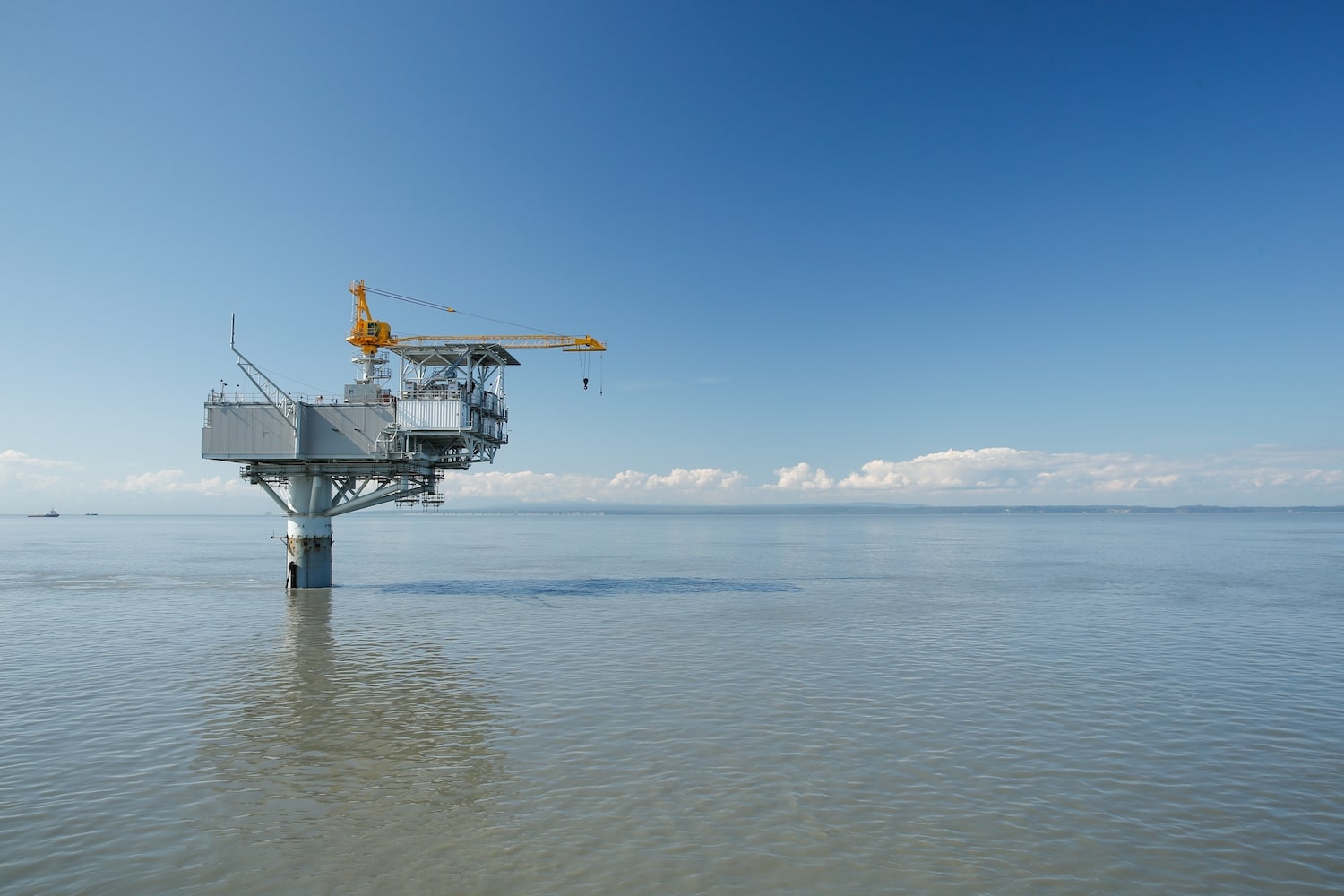 Customer Success
Installing Customer Furie's Kitchen Lights Natural Gas Production Platform
In late summer 2015, Crowley's marine solutions team completed the successful installation of customer Furie's Kitchen Lights natural gas production platform and underwater pipeline in Cook Inlet, Alaska.
The project, which spanned two years from the planning phase through completion, was the most recent project in which Crowley served as the prime contractor. It resulted in an incredible amount of engineering and preparation; nearly 300 on-site, contracted workers; up to 20 support vessels, both Crowley-owned and chartered; and loads of innovative thinking.
Read more about Crowley's total solution for Furie during this project in the Crowley Connections article Crowley Shines during Kitchen Lights Installation.
---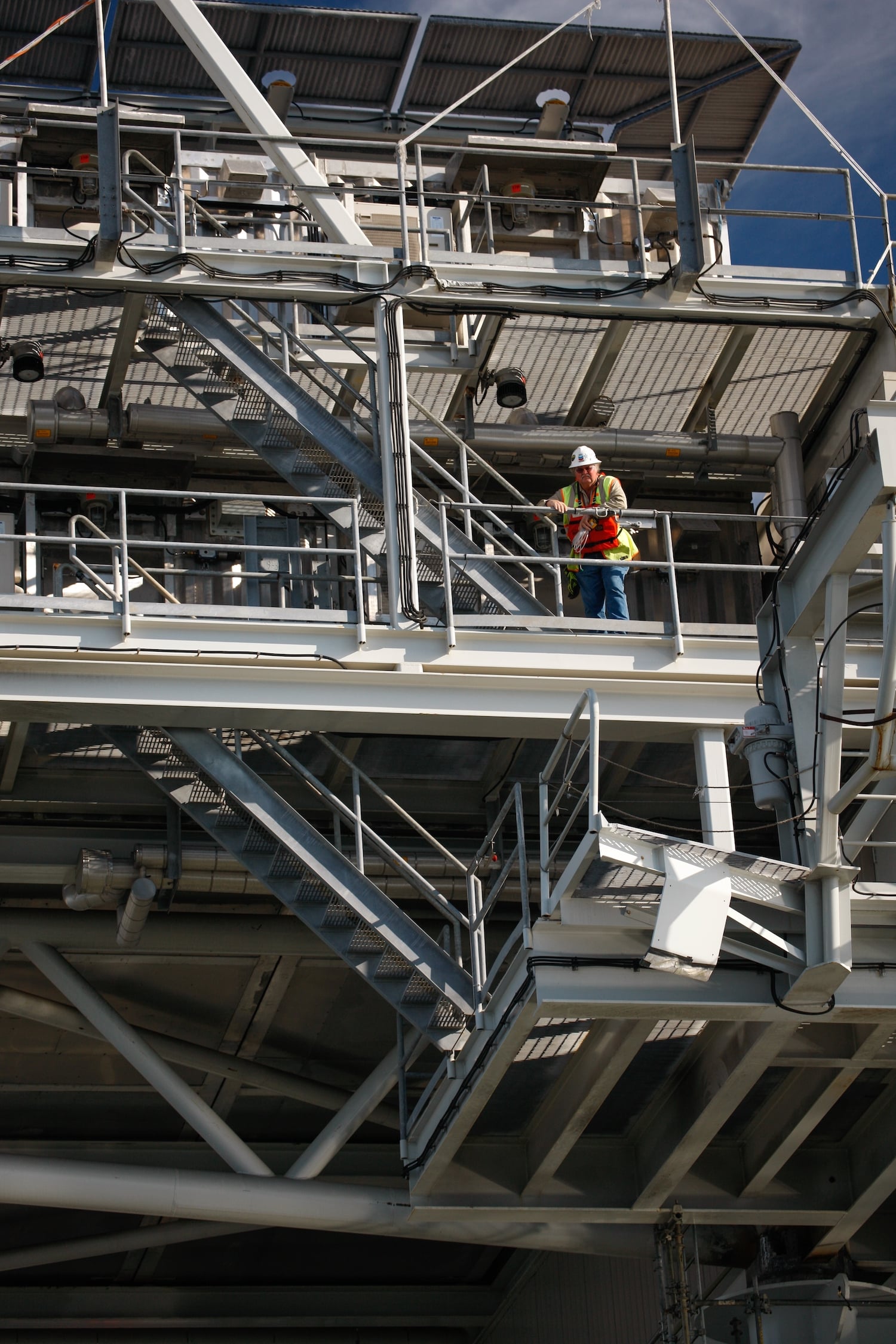 The Challenge
With a short weather window and difficulties due to the harsh environment, the Crowley team faced extreme challenges throughout the project.
For starters, every six hours, the tides in Cook Inlet changed by up to 35 feet, causing extreme currents of seven knots (nearly 12 feet per second).
Those same fast-moving waters were saturated with glacial silt, which caused black-out conditions for divers, eliminated the opportunity to use Remote Operated Vehicles (ROVs) for underwater operations, caused higher-than-normal wear and tear on equipment and added risks for workers.
Further, the sea floor in Cook Inlet was a hard bottom, uneven and littered with boulders up to six meters in diameter, which made the drilling and pipelaying phases even more difficult.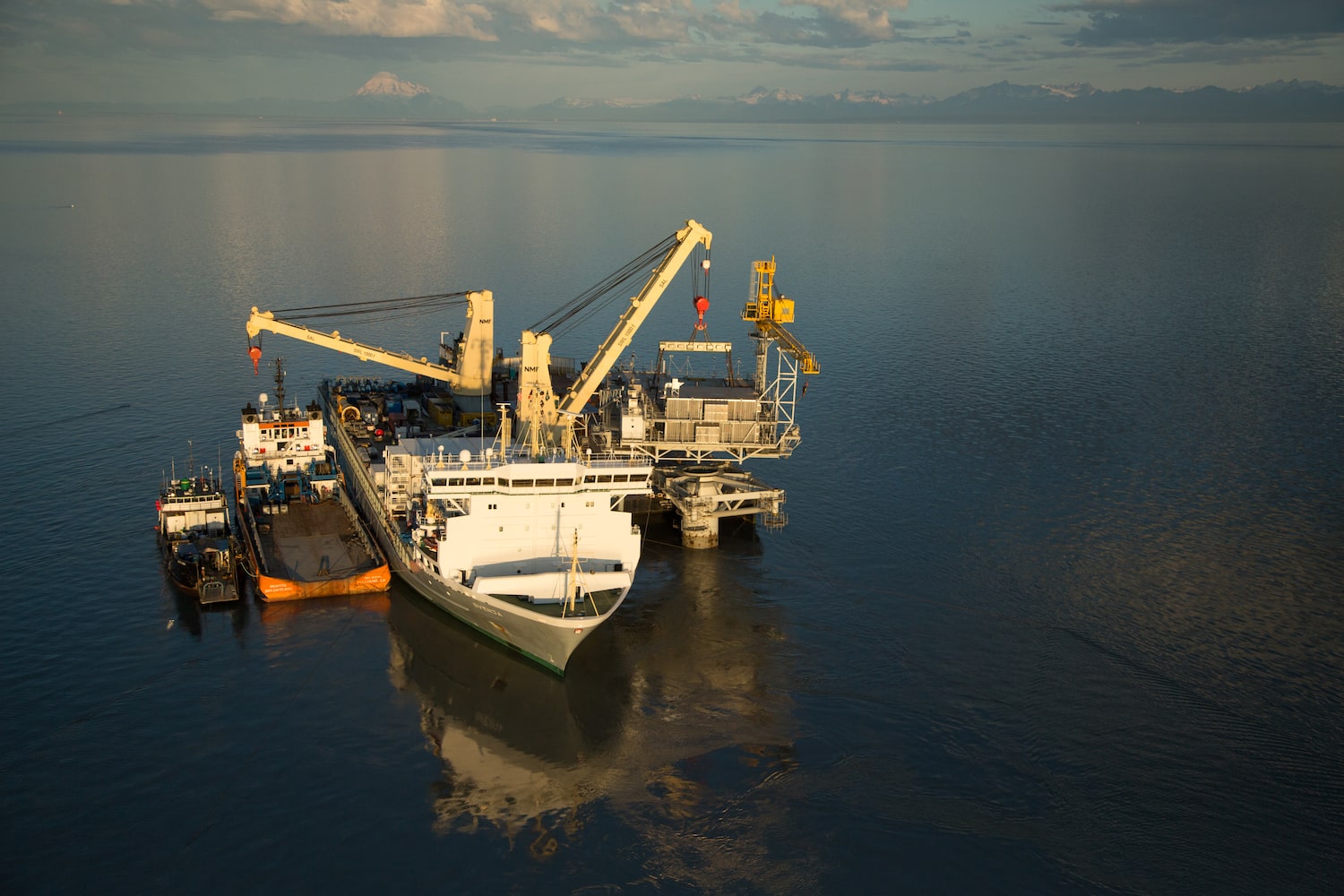 The Solution
The Crowley team utilized its extensive Alaska project experience to mitigate nearly all of the challenges presented.
Well before the ice melted in Cook Inlet, the company-owned barge Ninilchik was outfitted for pipelay operations and up to 20 other specialized vessels – both company-owned and contracted – were secured, including Crowley's 455-8 heavy lift barge, which provided transportation of the Kitchen Lights monopod from Seattle to Cook Inlet as soon as conditions allowed.
Contractors with offshore oil and gas, towing, black-water diving and engineering expertise were also sourced, and when the project began were constantly ferried to and from the project site, located 16 miles offshore, ensuring 24/7 operations.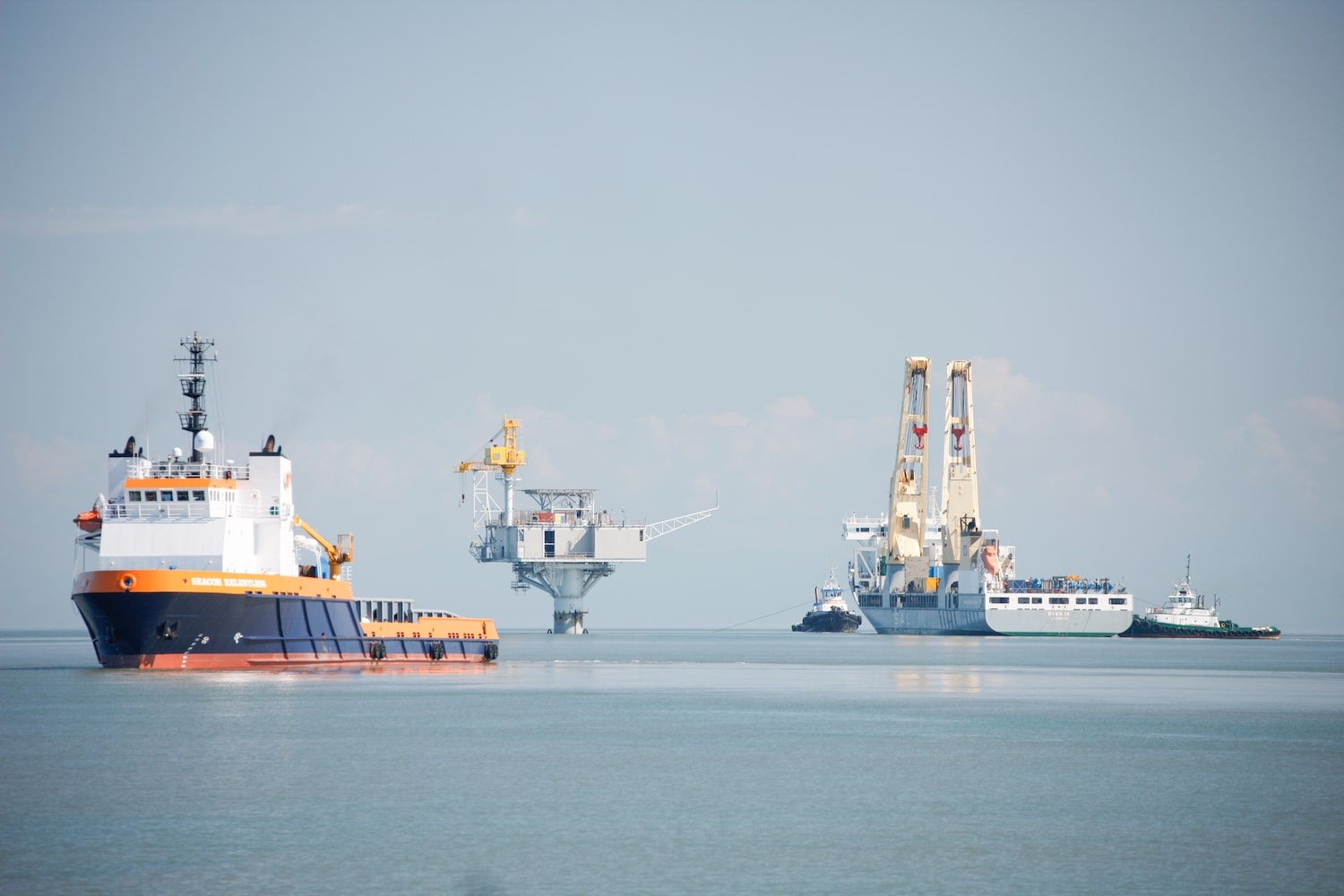 Cook Inlet's black-water conditions were managed with echo scopes, installed on both the bow and stern of the Ninilchik, which allowed the pipelayers visibility into the rocky, underwater terrain.
Black-water divers worked undersea for 30 minutes at a time, when tidal conditions allowed, to ensure safety. The platform's tall piles, which had to be driven 200 feet into the hard seabed, were split into four pieces since no single crane was tall enough to place each section.
Next, the pieces were "hard driven" into the floor by use of a specialized hydraulic impact hammer and welded into place. To manage undulations of the hilly seafloor, Crowley engineers deployed specialized span mitigation techniques, such as grout bag placement, to support the 16-mile-long, 10-inch, concrete-coated pipe and reduce vibrations during pumping.
Throughout the project, safety of the workers was the priority in such challenging conditions.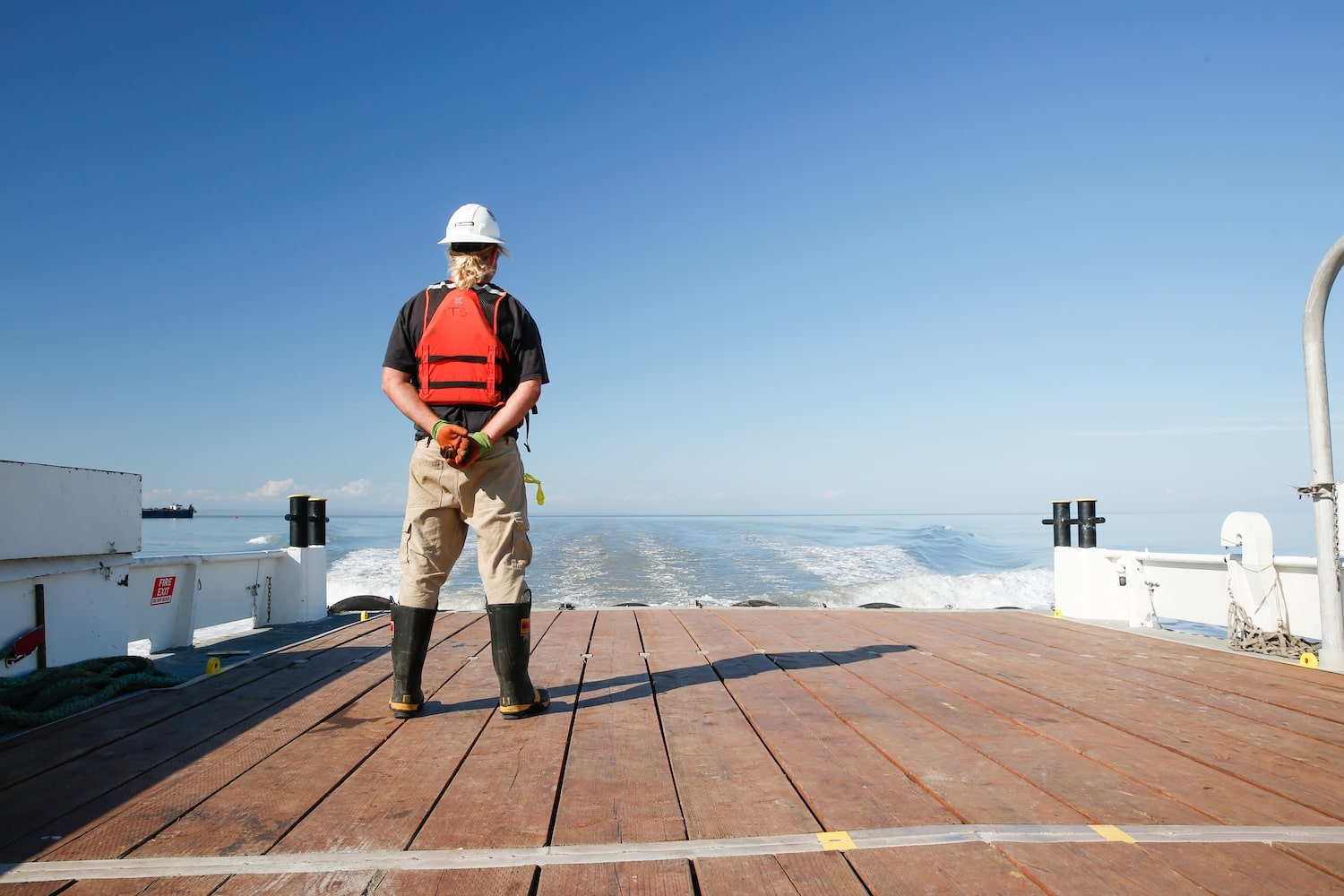 The People
Crowley's marine solutions leveraged its 123 years of maritime experience to successfully design, engineer and manage this challenging marine project for customer Furie in Alaska. This expertise, combined with the naval architecture and marine engineering skills offered by Crowley subsidiary Jensen Maritime, allowed Furie to benefit from a comprehensive project approach.
In total, the company provided Furie with marine engineering; project management; Arctic logistics and remote operation support; offshore towing services, and more in one of the most challenging work environments on Earth.