Women Leading in Sustainability and Safety
We are on a mission to become the most sustainable and innovative maritime, logistics and technology company in the Americas. And women play a critical role in leading us to fulfill our ambition.

In our evolution, we have made sustainability one of our core values. At Crowley, safety continues to be expected in everything we do. Taking care of our customers' cargo. Doing what's right at any time. Being driven to advance and innovate with what's needed in an ever-changing world. In short, it's essential and lives in each of our values of Integrity, Sustainability and Drive. This includes a commitment to strong partnerships that will define our commitment to net-zero emissions and decarbonization – and that cannot happen without being inclusive and embracing diversity so we can empower and elevate people.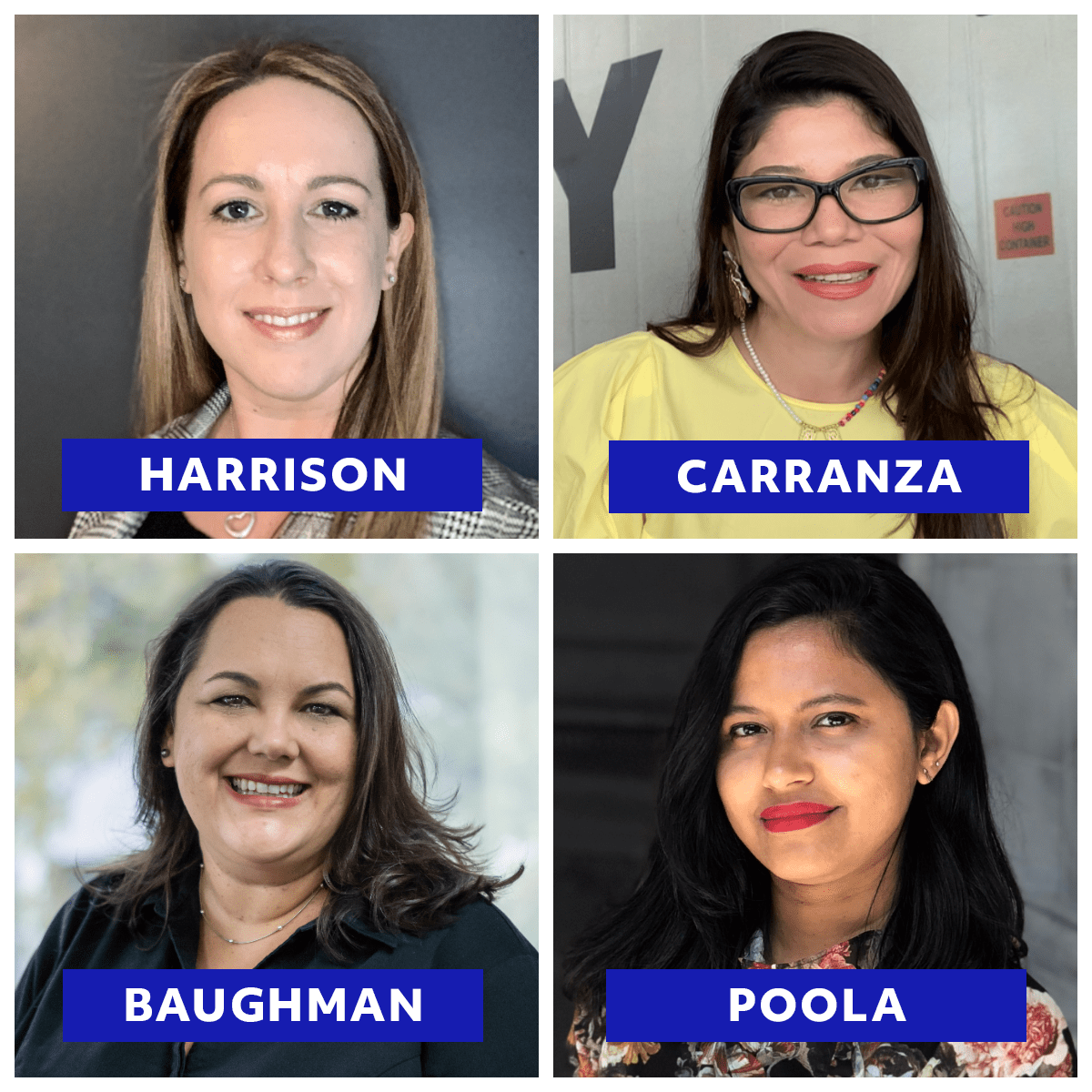 So who are just some of the women shaping our sustainability ambition and keeping us safe? In this blog, we're highlighting four women at Crowley who are leading and breaking breaking bias in sustainability:

Heather Harrison – Director, Safety & Quality
Jessica Carranza – Regional Manager, Health, Safety, Security and Environment in Central America
Kelly Baughman – Director, Environment
Preethi Poola –Manager, Environmental Strategy and Sustainability
Growing a career in a male-dominated field
The impact of biases at work and elsewhere can't be denied, and women are often called out to "rise above it." As increasingly expected in our company's culture and our partners, they don't shy away to rise against adversity.
"While few and far between throughout my career, there were moments that would catch me off guard. These situations impacted my morale and had me questioning my ability but ultimately energized me to work harder. If someone was challenging my capabilities or belonging, I challenged back. I stepped up to every situation and showed that my approach worked as well as any other. I didn't go through these experiences alone either, I involved others to ensure quick and permanent resolution."

HARRISON
"Early in my career, some people did not believe that I could be suited for the job. I overheard comments like "she is too feminine to get this done" or "she's going to break her nails," and other derogatory remarks like calling me "Little Miss Rising Star" to belittle my capacity. I prepared myself with all the technical knowledge needed, so I took this as a challenge to prove them otherwise. Things started to change once they saw me in my safety shoes, wearing a vest and a hard hat, with my sleeves rolled up and my hands in."

CARRANZA
"As a cadet, I had a very outspoken supervisor in their bias against women onboard ships. It was the first time someone told me that I was not suited to do something because I was a woman. My initial reaction was shock, sadness and hopelessness, followed quickly by anger. I was fortunate that other engineers disagreed with that supervisor's views and supported my skills and knowledge development. Once I was able to step back and process the emotions that the supervisor's bias had caused me, I was also able to approach and interact with them in a more measured manner. While I don't think I could completely change their bias entirely, I felt that we met halfway."

BAUGHMAN
"My career has grown in corporate roles where gender bias can be less prevalent as in other industries or departments. However, I've seen inherent biases come up, such as manager opinions carrying more weight when they come from men than their women counterparts. Such experiences taught me to be cautious and check for my own biases."

POOLA
Women challenged by gender bias
JC: My biggest challenge is that Hispanic culture is anchored in "machismo" (a strong sense of masculine pride). Having a woman do a "man's job" is not easily digested, particularly by men in said jobs. Some men assume I don't know things about electrical safety because I am a woman. They can't picture a woman doing that and tend to not respect or support women in those roles.
PP: A big challenge for me was when people didn't take me seriously, I was unsure if it was due to my gender or ethnicity, but I did not let that deter me. Perseverance is my weapon and I continued pushing the boundaries. I disagree that women must work harder to prove themselves while others are appreciated for low performance.
KB: I think my most significant personal challenge was in being comfortable with taking action when I was faced with bias against women performing what are seen as traditionally "men's jobs." As I matured and became more confident in my skills and knowledge, I was much more comfortable approaching and addressing those biases.
Support women leading in sustainability and beyond
KB: Mentor and support the next generation of leaders that are coming up in sustainability-related fields – demonstrating the change we want to see in our world has so much more impact than just talking about it. Encourage respectful dialogue and discussion on the forms of bias against women and others and understand the consequences those biases can have on career paths and mental health.
JC: It is critical to have a work in an environment where women are supported and empowered. If you want to make a difference and contribute to breaking bias: support women, become a sponsor of their work, encourage them and help them see they can do anything they set their minds to.
PP: Being aware of biases and understanding where they are coming from is an excellent place to start. We can all make a conscious effort to remain objective and see people for their abilities. To me, when working in multi-cultural teams collaboratively, it is imperative to be open to opinions and embrace differences instead of rejecting them.
HH: No one wants to be excluded or included because of their inherent size, gender or race – everyone wants to belong in deserving places thanks to their hard work, experience and capability. What empowers a successful team is collaboration, varying perspectives and mutual respect.
If you question someone's ability, step back and ask yourself why.
If you see someone different from you struggling with a task – help them find a different path to reach the goal.
If you are struggling with unconscious or conscious bias, take the time to learn the person's story, there's always something to learn.
Note: This interview has been edited and translated for brevity and clarity.
We are committed to growing the leadership and development of women within the organization. Our goal is to foster a culture that is honest to our values and champions diversity of experiences and inclusion of perspectives while encouraging innovation. We have many opportunities available where your skills, knowledge and experience can move the world forward.
---
OTHER STORIES THAT MAY INTEREST YOU: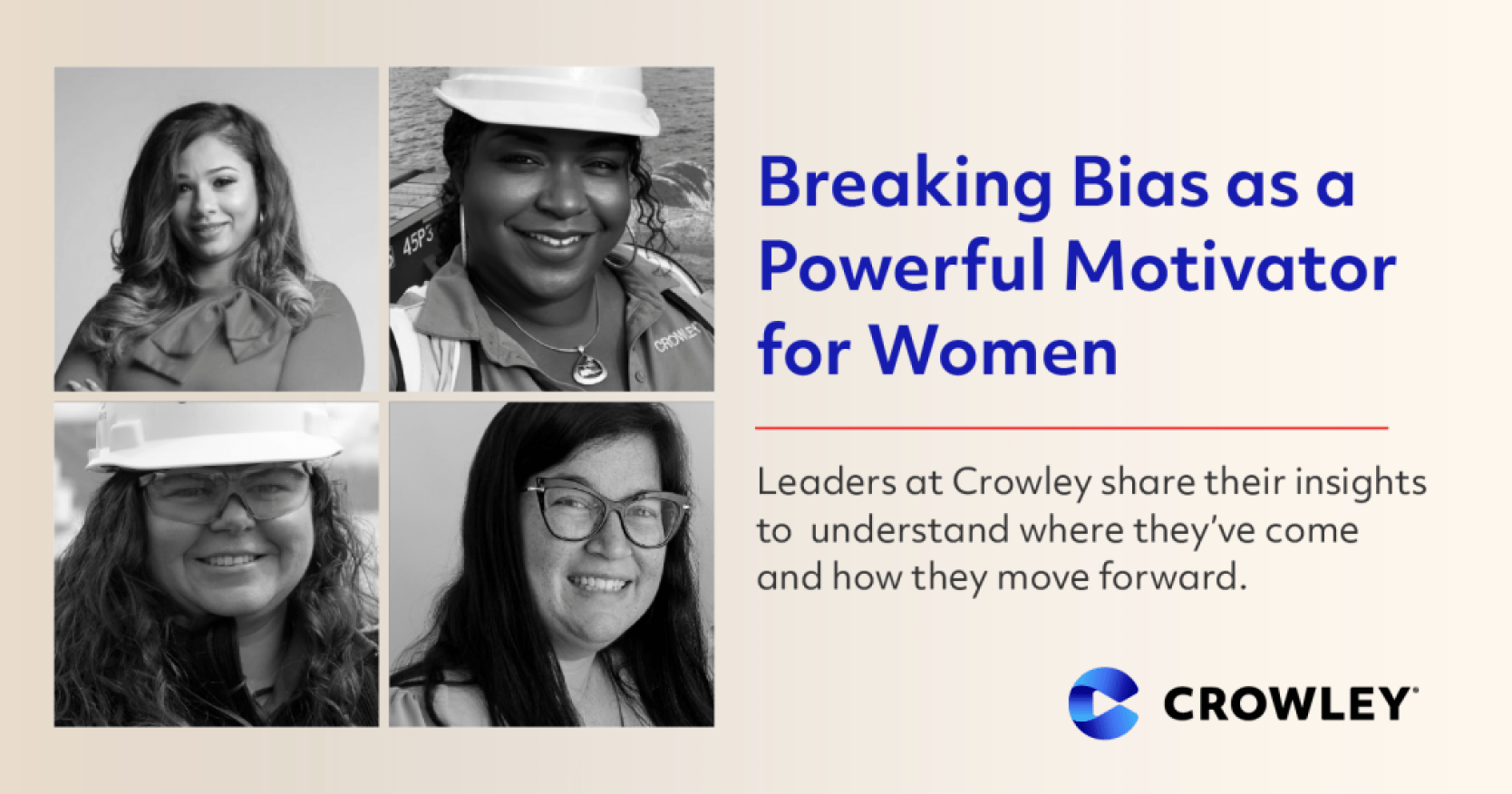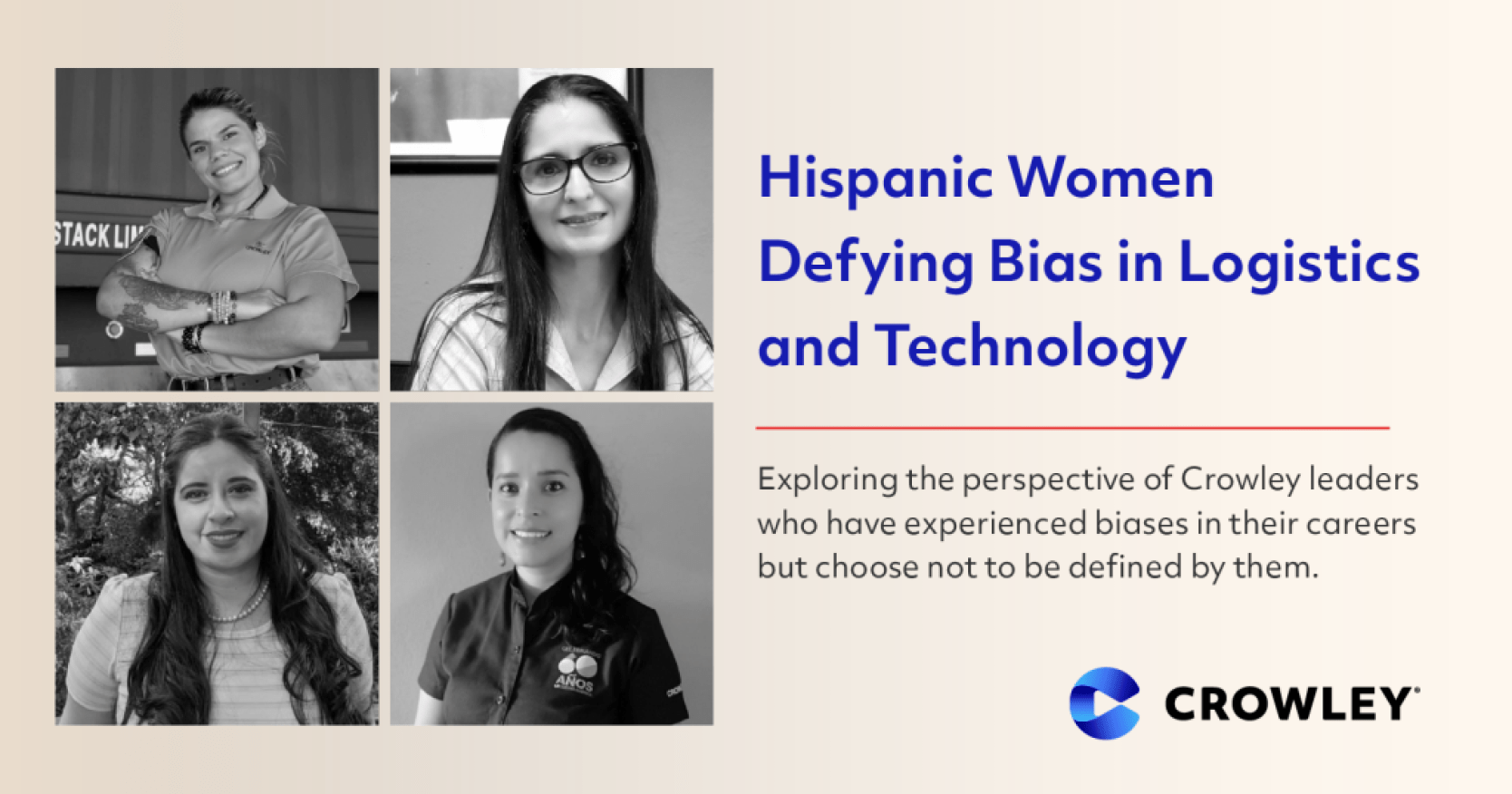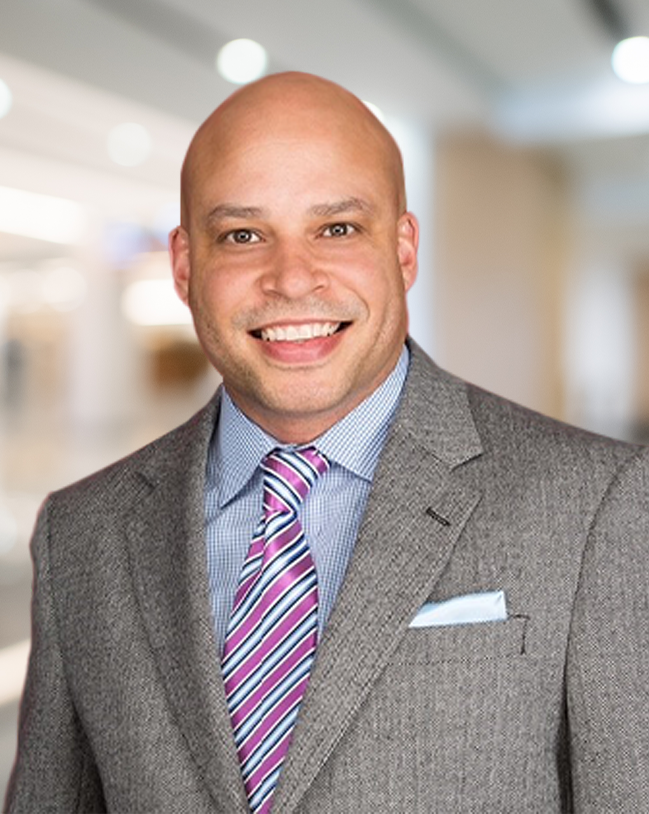 Press Releases
Crowley Names Dennis White to Lead Brokerage for Land Transportation
Supply chain solutions leader Dennis White has been elevated to vice president of brokerage, leading Crowley's growth strategy in the sector.
Read More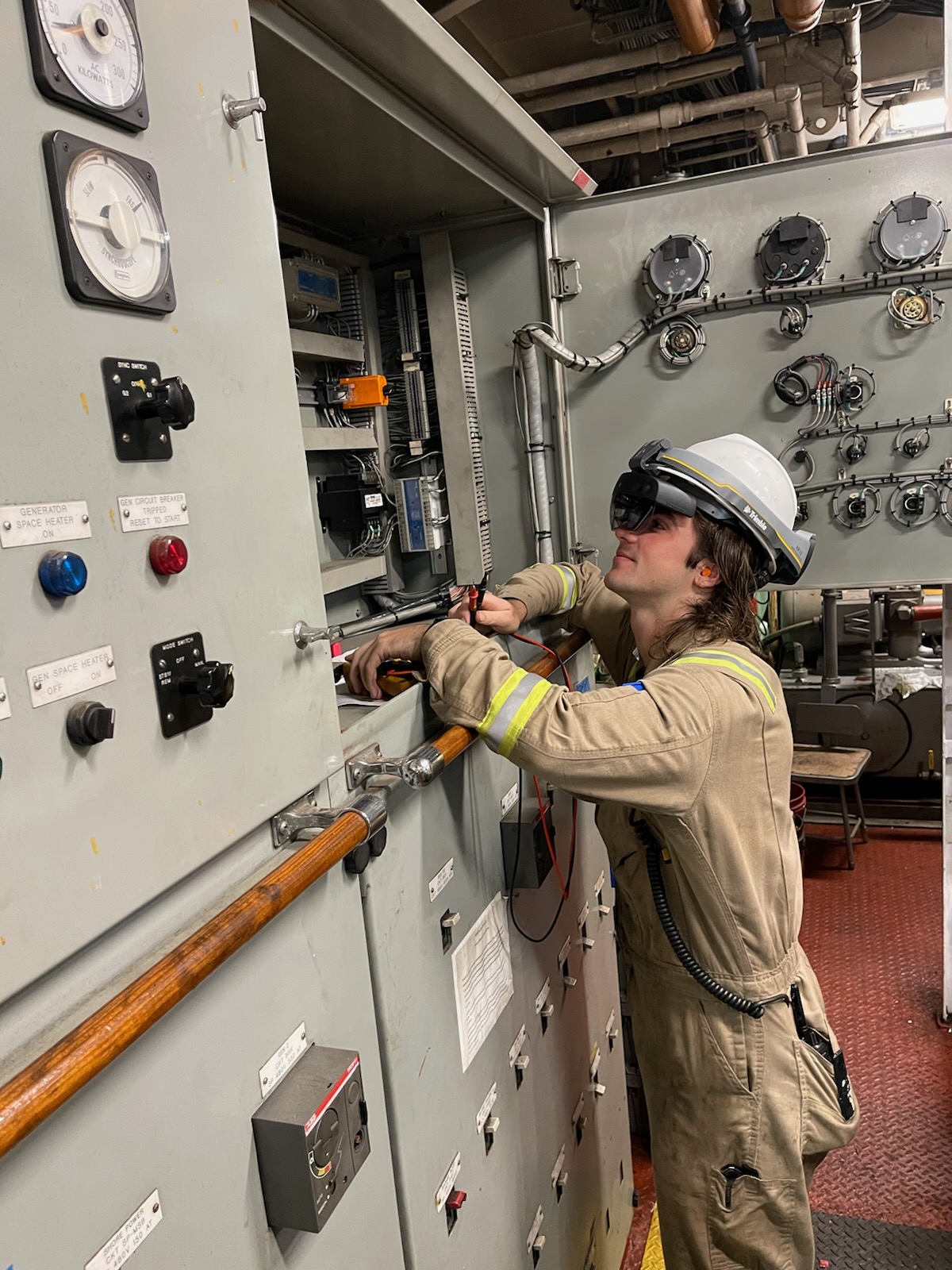 Press Releases
ABS, Crowley Advance Augmented Reality Technology for Maritime
Crowley and ABS, a leading provider in maritime classification and advisory services, have entered an agreement to jointly explore how to advance the use of augmented and virtual reality technologies for vessels and other marine environments. The ABS partnership agreement builds on Crowley's new service network using augmented reality on select vessels. Crew wear goggle […]
Read More